Let me just say, thirteen years is a long time, and during that time life happens. You grow and change. Your spouse grows and changes and somehow you are charged with keeping it together while growing separately. I'm convinced personal growth is a necessary evil, even in marriage.
My online life has never been one about portraying perfection, it is what it is. Not even in the cliche mention of not being perfect…while still portraying perfect is an image I hope my online presence doesn't portray. I want to feel touchable, reachable, like I can be your friend in your head so my musings on what marriage has taught me over the years is going to be real.
Ready? Let's go.
PATIENCE. Pretty sure at this point I have the patience of a saint. I've always been fairly patient but I've learned to let things slide that aren't worth my energy. HOWEVER, I will go off if I am continuously tried with the same thing.
PICK YOUR BATTLES. Listen. Everything doesn't warrant your attention or energy. If it doesn't ignore it. That goes for anything in life. If you are passionate about it, stand behind your conviction but really and truly sometimes it's worth it to be the period in the discussion. A simple okay when someone expects you to carry on is the ultimate level of shade.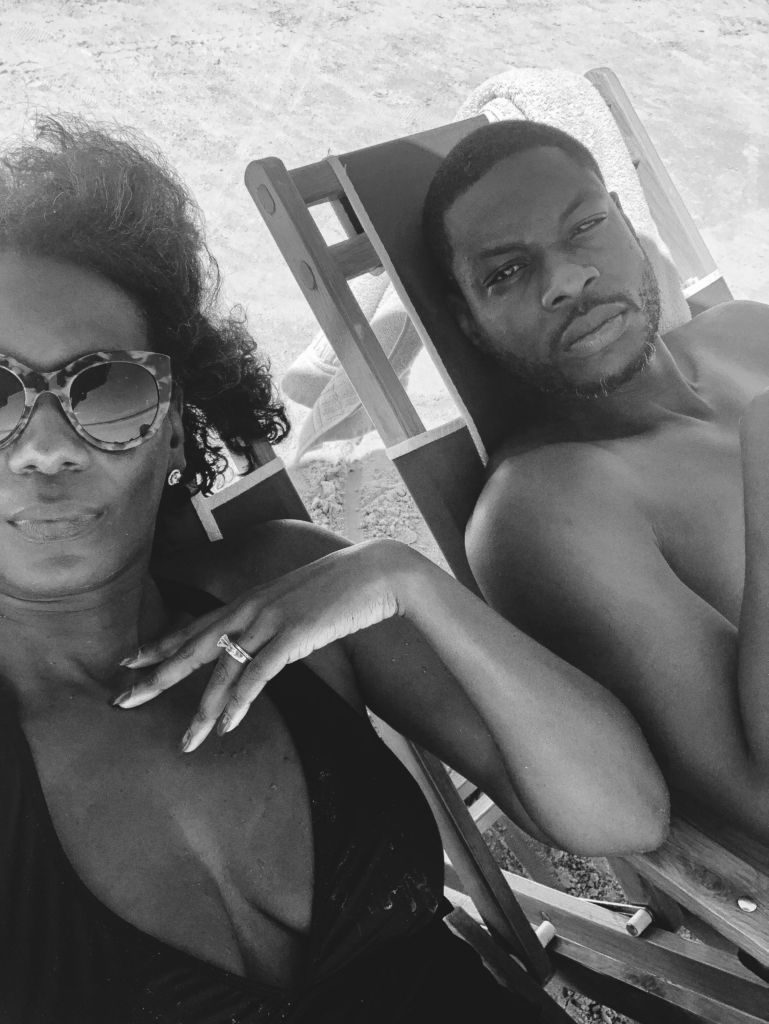 BE MINDFUL OF EACH OTHER'S UPBRINGING WHEN SETTING EXPECTATIONS. At one point in our marriage, I was needing something from my husband that he just didn't seem to get, and vice versa. We were missing each other like two ships in the night, until it dawned on me that he never had a strong father figure. He was doing the best he know how, while I grew up with a father that is the poster child for being a great husband and father. I realize now it's hard to expect someone to give you something they have never seen. The best thing we have ever done is talk through this, and in doing so we've learned to communicate what we need instead of expecting the other person to know.
FORGIVENESS. Self explanatory. Hard at times? Yes. Necessary? Yes. Ever heard the saying that "Forgiveness is for you, not the other person?" This is so true. Holding grudges is not productive and can tear a marriage apart. When we let ill feelings compound it creates a mountain that is hard to climb and get over.
LEARN THEIR LOVE LANGUAGE. I wasn't a firm believer in this until we took the test and were total opposites. It was then that some missing pieces were finally put in place for me… and that was just a few months ago.
BE KIND…EVEN WHEN YOU DON'T FEEL LIKE IT. Kill 'em with kindness they said. Let them be mad by themselves… or if you are the one mad, you can be mad by yourself. Let's forgive and move on for reasonable circumstances. Don't get me wrong, sometimes the ugly has to come out, but save the alter ego for extreme circumstances.
IF IT NEEDS TO BE DONE, JUST DO IT. We've moved away from gender roles and it has made everything so much better. This to me is the real definition of teamwork.
LAUGH TOGETHER. We do this well. We are very good friends, and let me tell you it is very important to be friends with your spouse. There will be times when love isn't enough, it's then that the friendship kicks in to get you through.
ADDRESS TENSION. Somebody has an attitude for seemingly no reason? Don't feed into it, ask what the problem is. They may assume you know and vice versa. We're not relying on mindreading these days, please use your words.
LOVE EACH OTHER UNCONDITIONALLY. My husband and I aren't perfect, we are about as far apart on the spectrum as possible, but our love for one another is very strong, and very real. Yes, he gets on my nerves, yes there have been times I've wanted to throw in the towel but the love we have has stood the test of time…well 13 years.
I'm joining a couple of other bloggers for a fun blog hop. We're all sharing our love stories and hosting a fun giveaway on Instagram for a $100 gift card to Ruth Chris Steakhouse. For the next blog on the hop, head over to Decorating Cents to read her love story. Then slide over to Instagram to enter to win the gift card!