I'm telling you nothing makes you slightly obsessed about your skin than turning 35. Or maybe it's just me.
Seeing that I did nothing more than wipe the crust out of my eyes in the morning and moisturize with some of that Jergens Cherry Almond lotion that I put on the children, I would say I needed to be concerned.
After attending the Dermalogica grand opening a few months ago and learning about their FREE skin mapping service, I find it hard to believe that it took me nearly 2 months to get back down there to get this service done.
I know.
One day in April I finally made an appointment and found my way to the Dermalogica store in Atlantic Station.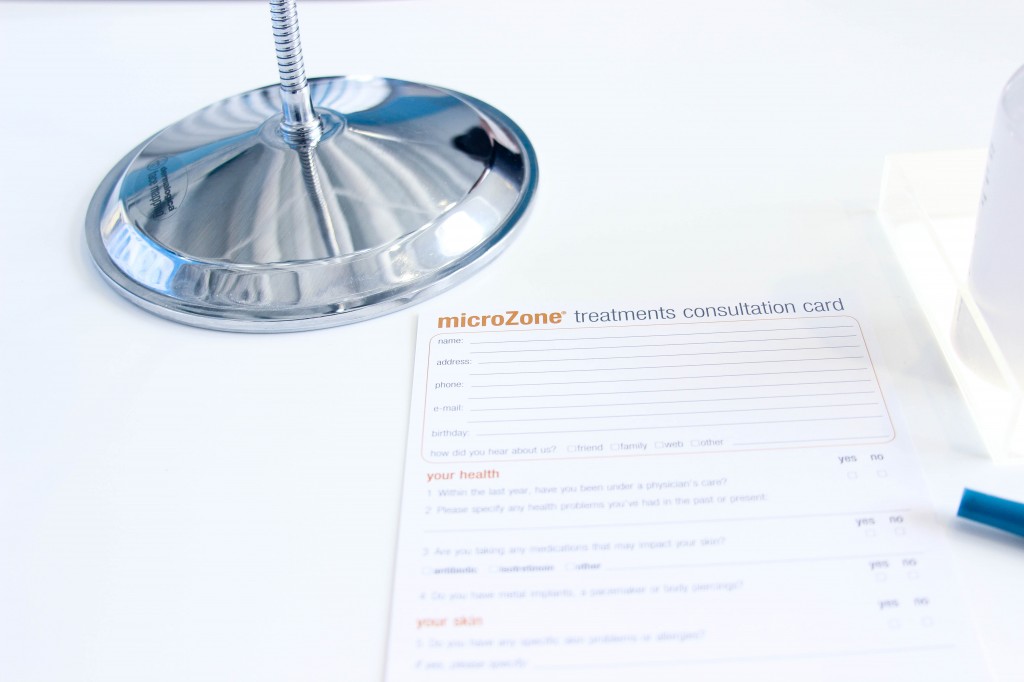 After filling out this card, that included information about my health background and skin concerns I was escorted to the chair where the relaxation began.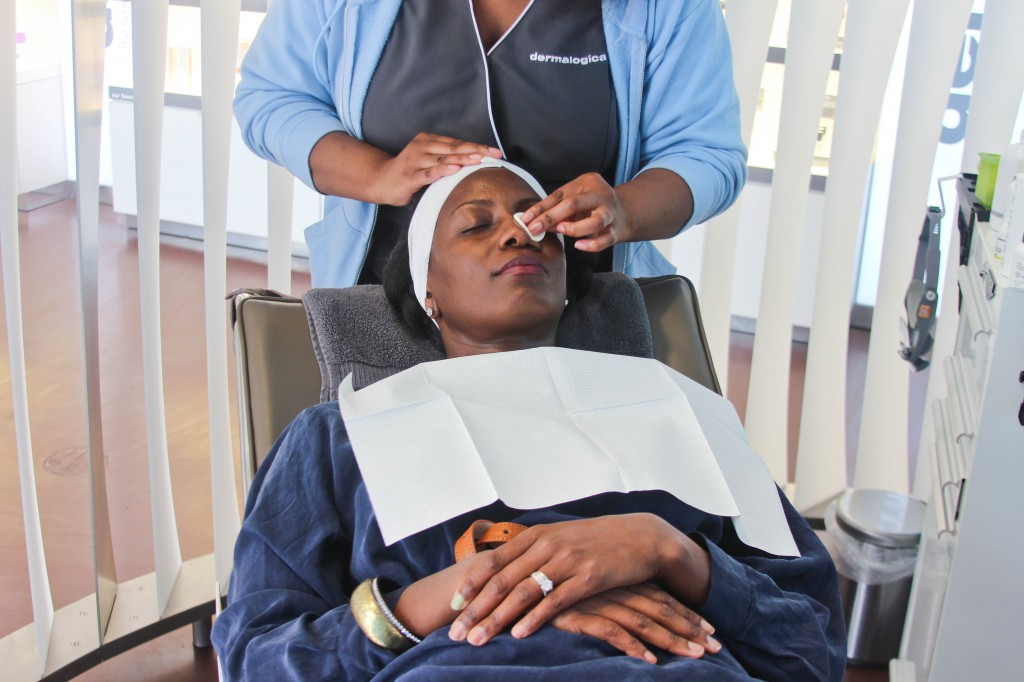 Post skin mapping, I had a mini facial done utilizing the recommended products. It was concluded that my face was combination, which I knew.  What I didn't know is that because my skin is dry in certain areas, it isn't a great thing to use clay based masks….which I was doing every now and then.
She used this little contraption to penetrate the products into my skin. I don't know what the proper term for it is or what it does but my skin felt like a baby's booty when she was done….and no we can't buy one.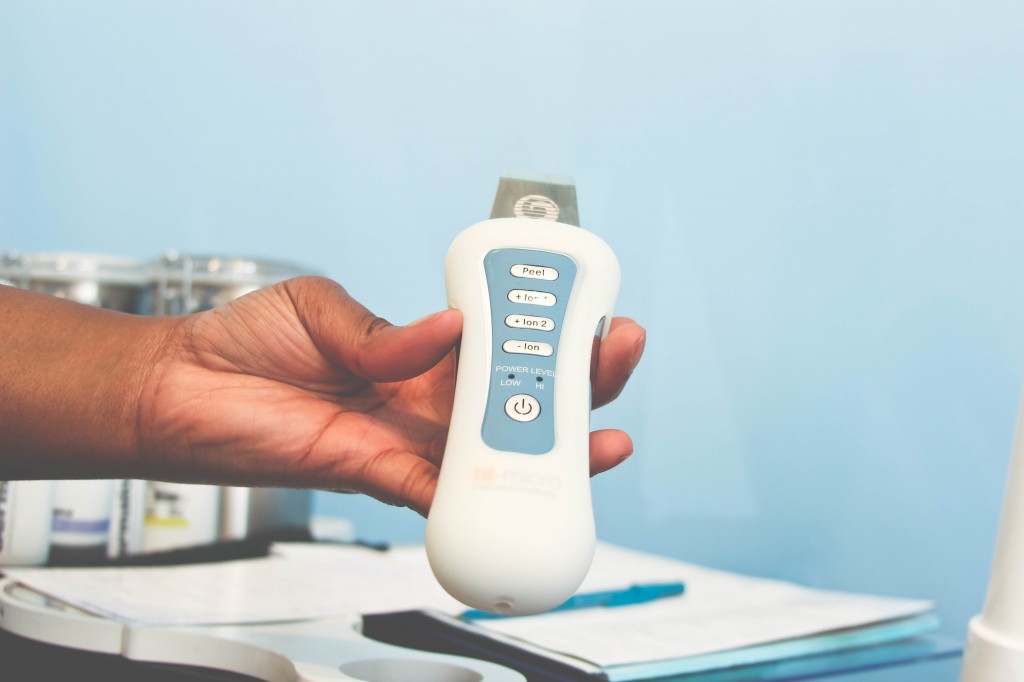 I walked away well informed and knowledgeable about my skin type and the types of products that I should be using on my combination skin. Who knew it was going to be FIVE products used every time I went to cleanse my face.
After a few weeks I was sent all of my recommended products and let me tell you……Let.Me.Tell.You.
the truth.
Of course I priced them out because I won't be using anything else but Dermalogica. They are a little pricey but considering that once you make the initial investment you won't likely have to buy everything at the same time again. As one runs out you just grab that one.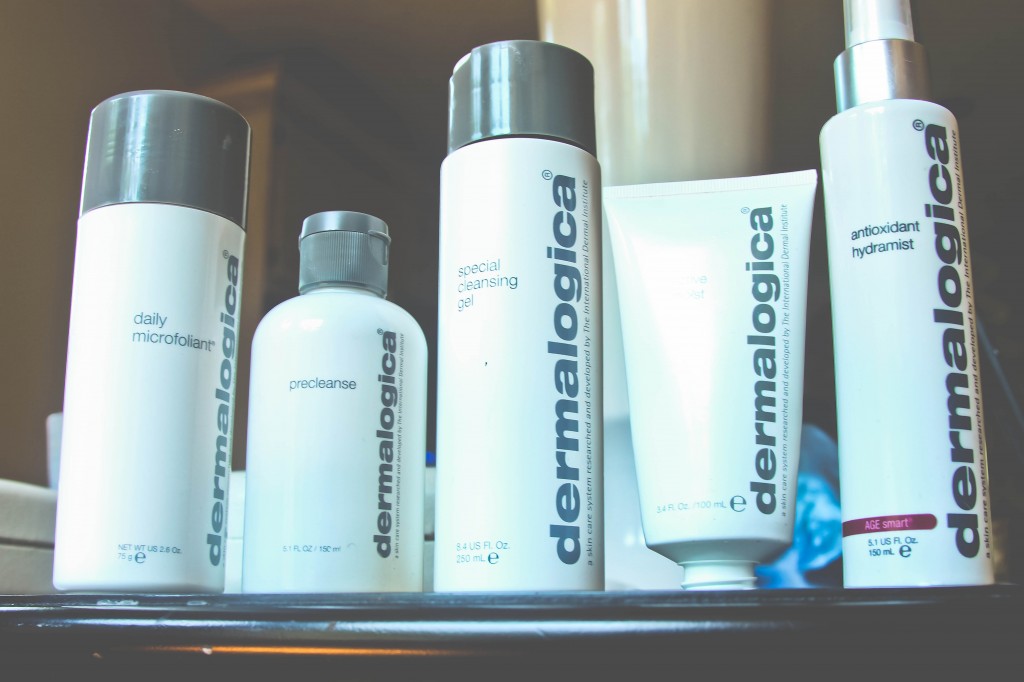 One of my favorite products is the Precleanse. It is oil based and I was very skeptical about oil based cleansers when my face is already slightly oily but this product is magnificent. It clears away the surface dirt so the real cleanser can get in there and do a deep clean.
If you are in an area where Dermalogica offers their FREE skin mapping service, go get it done. You aren't obligated to buy anything but sometimes it's just good to know from a professional standpoint what you can be doing at home to take care of your skin.
What does your skin care regimen look like? Is it just a splash of water and go, or are you high maintenance like me now?!!!
*I was provided product. All opinions are mine. You already know!!*