Our weeks have been crazy with, ballet, piano, baseball, and soccer practices.  Without proper planning these next few months could dig a serious hole in our pockets with eating out and I'm determined not to let that happen so I've been experimenting with new quick, easy and tasty recipes that make for great left overs. Monday and Tuesdays are the worse and my husband and I have to split directions each with a kid in tow. On these days I either cook early or the night before and reheat on low on the stovetop instead of the microwave.
Unfortunately there were no leftovers from this recipe. Even after I  burned the tortellini a little these folks scraped the pot and were looking for more. I put this one at the very top of the must make list.
I used turkey Italian Sausage with the following ingredients.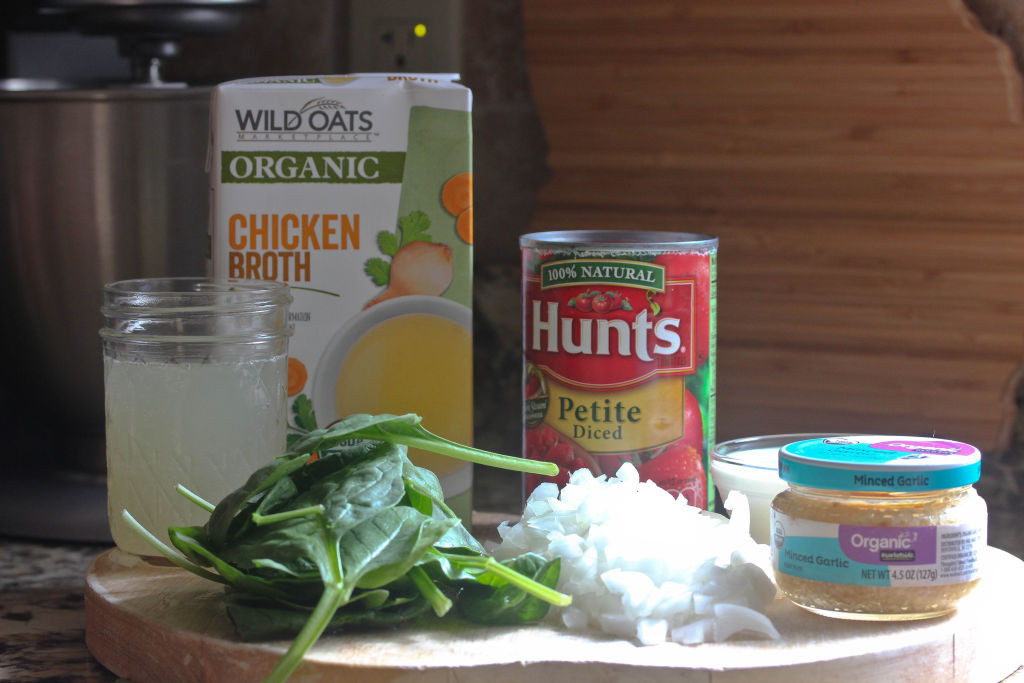 Prior to making this recipe I had never had tortellini. I went on a whim and grabbed this brand because it was all that was on the shelf and it was awesome…I mean considering I had nothing else to measure it to. So use your judgment but this brand worked for me.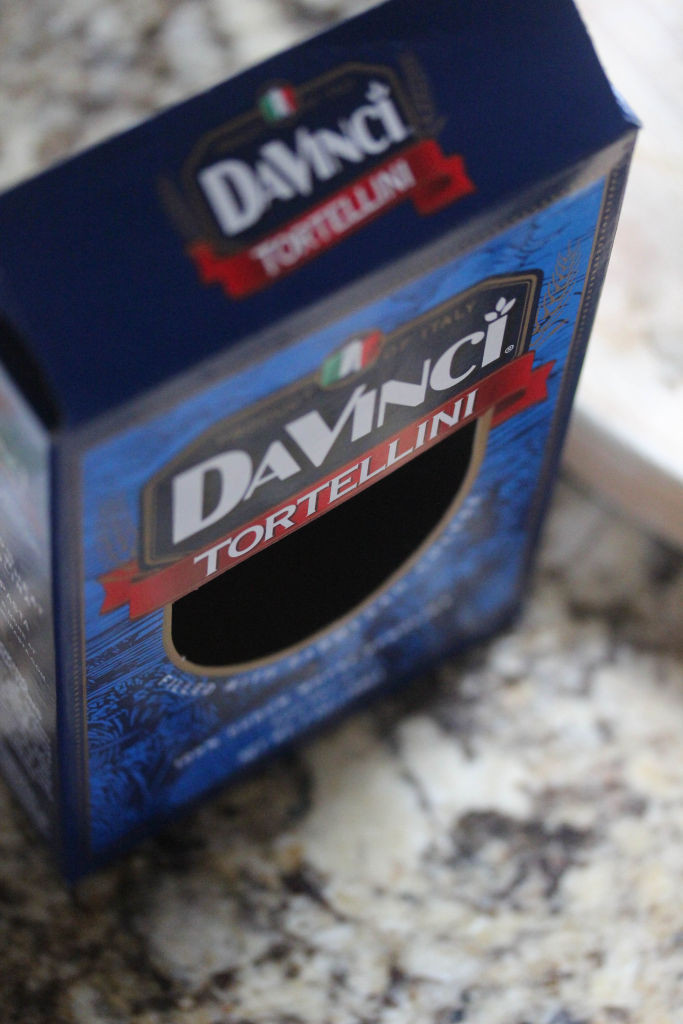 My little helper was right under foot as usual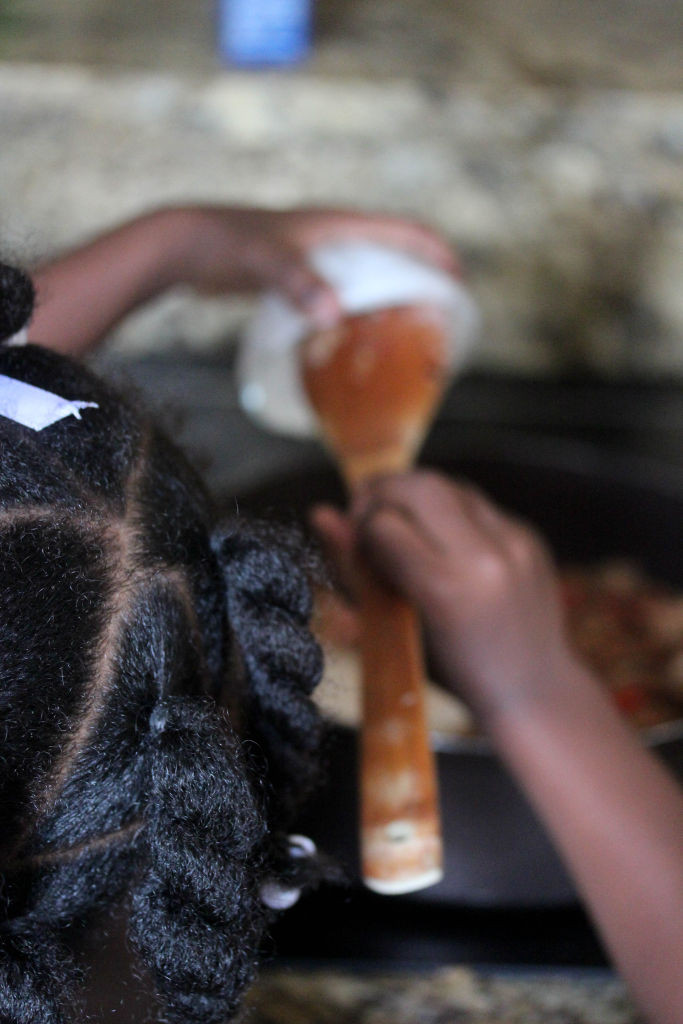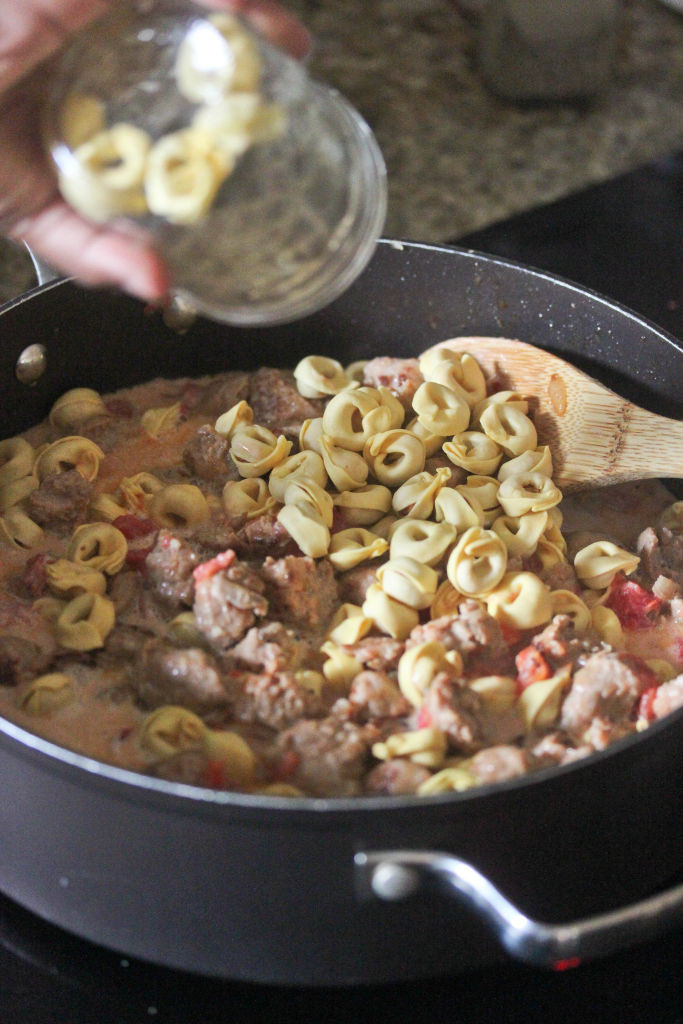 When it was about cooked I tossed some spinach on the top and covered for a few additional minutes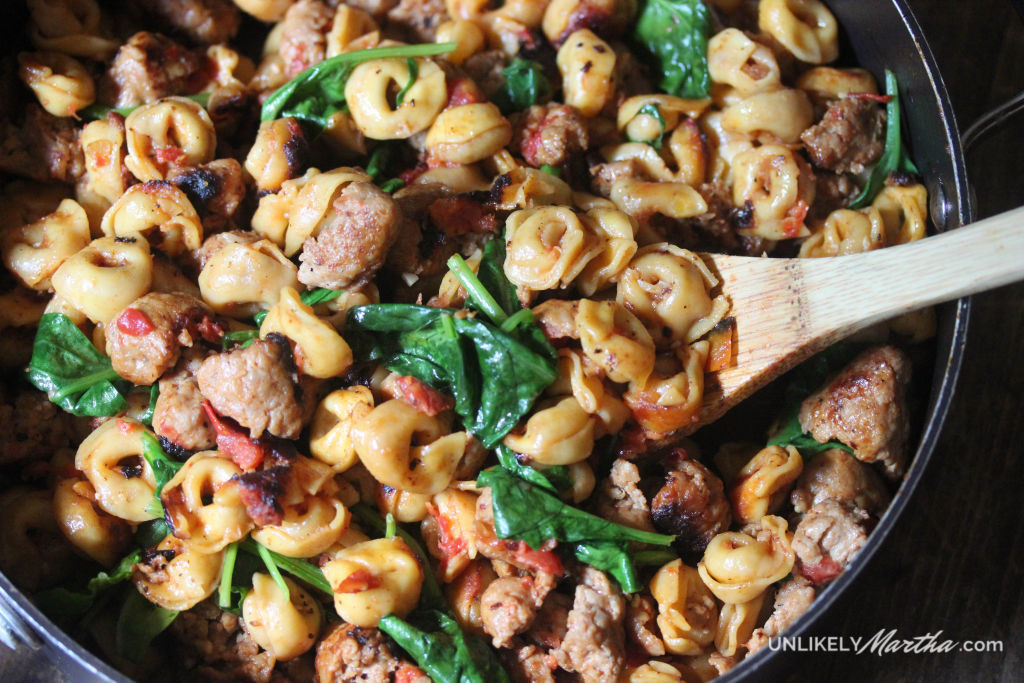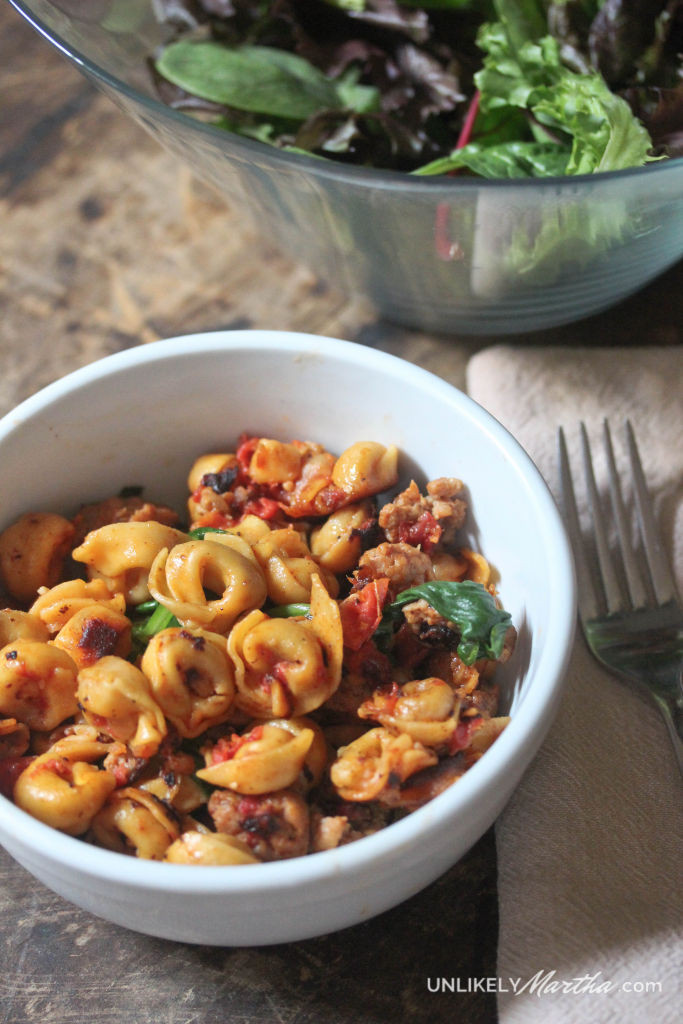 Italian Sausage Tortellini
Author:
Prep time:
Cook time:
Total time:
Quick and Easy Tortellini
Ingredients
1 TBS olive oil
2 cups baby spinach (fresh is best)
2cups diced onions
1 pound of Italian Sausage ( I used turkey)
2 cloves of minced garlic
3/4 cup chicken broth
14.5 oz can of petite diced tomatoes
1/2 heavy cream
9 oz. box of tortellini (boxed or fresh based on preference)
salt and pepper
Instructions
Heat olive oil in a non stick skillet. Once the oil is hot add the onions and cook until translucent. Add sausage and break into crumbles as it cooks ( squeeze the sausage out of the casing prior to starting to cook, makes life easier and the onions won't burn). Turn the heat up a little until the sausage is cooked then reduce the heat to low.
Add in garlic, broth, tomatoes, and cream. Stir well until ingredients are well blended.
Add in tortellini and increase heat until boiling
Reduce heat and cover, cooking for about 15 minutes or until the tortellini becomes tender.
Now season with salt and pepper to taste. Taste before you start adding salt and pepper, I didn't really add much of either because it didn't need it.
After seasoning to taste add spinach and cover again until the spinach is wilted.
Save
Save
Save
Save