This week's MANICure Monday is dedicated to my new nail color. Last Thursday, the Spring/Summer Tastemaker Collection debuted and my color Glossy Mimi was in the house!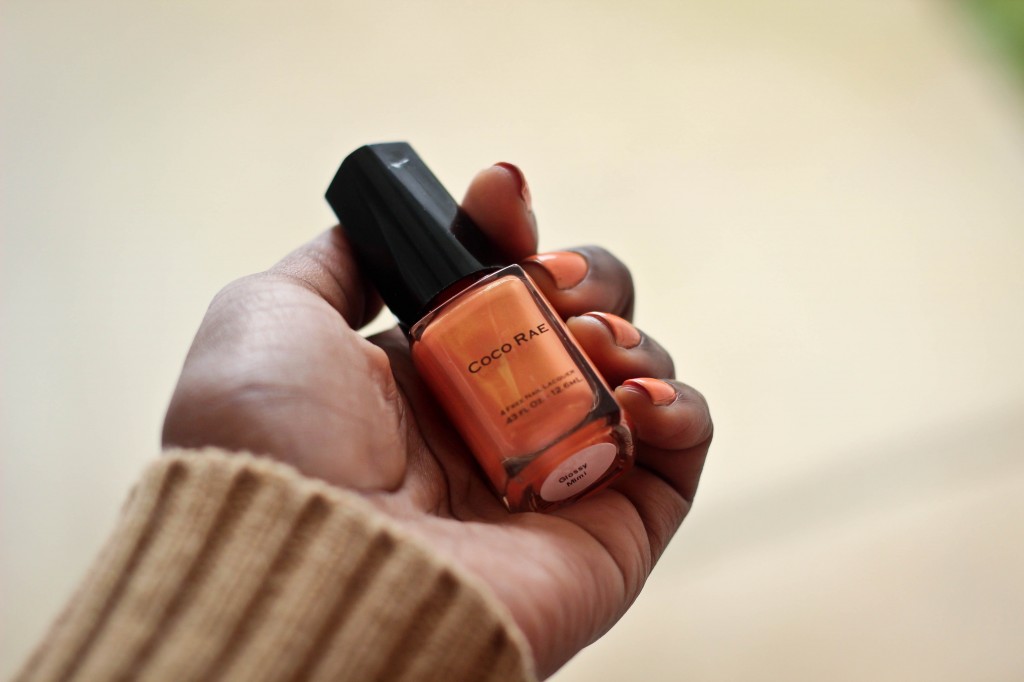 I chose a pastel hue of orange as I wanted something that would be fun and feminine for Spring and Summer. The formula on it is impeccable, it covers well with two coats and the brush is magnificent. There is a slight bit of gold shimmer to it that almost gives it sort of  creamy shimmer. I am absolutely thrilled with it.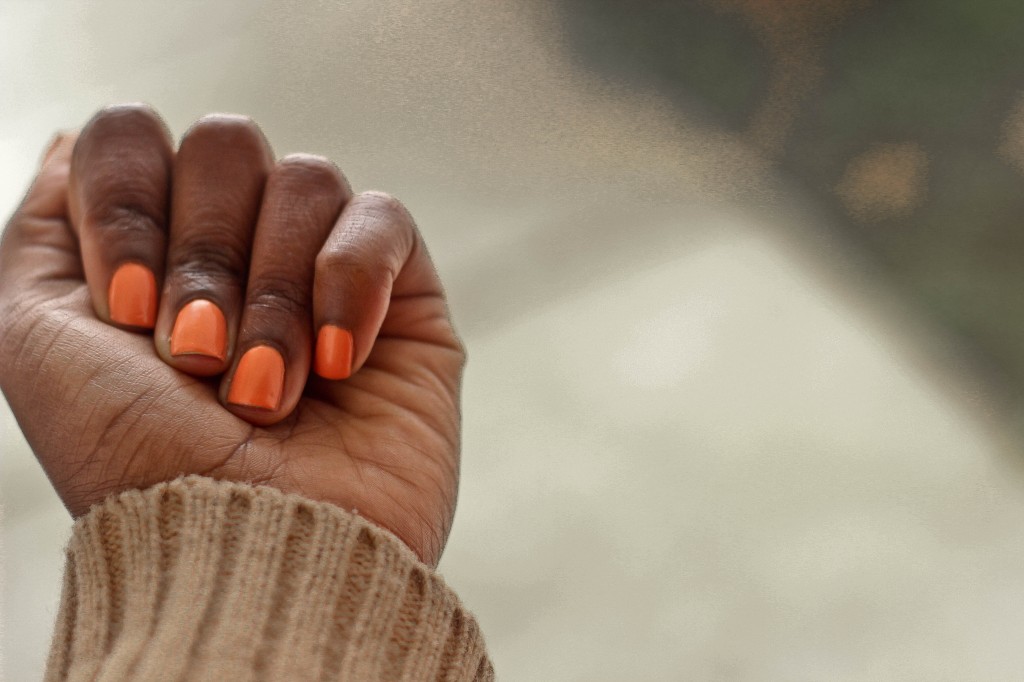 I plan to do a more in depth interview with Courtney who is the owner of Coco Rae Cosmetics next week.. I am a strong supporter of small business and she has a product that is worth sharing and I sincerely hope she goes far with her endeavors. Stay tuned next week to hear her story.
In the meantime do share the color on your digits for the week.
Can't wait to see what you ladies are wearing!