This week I took my MANICure to another level using Sally Hansen nail products to join in with their I Heart My Nail Art campaign. I stepped up my nail art game with a few old and new products from the Sally Hansen collection that I picked up from Walgreens using my balance rewards card.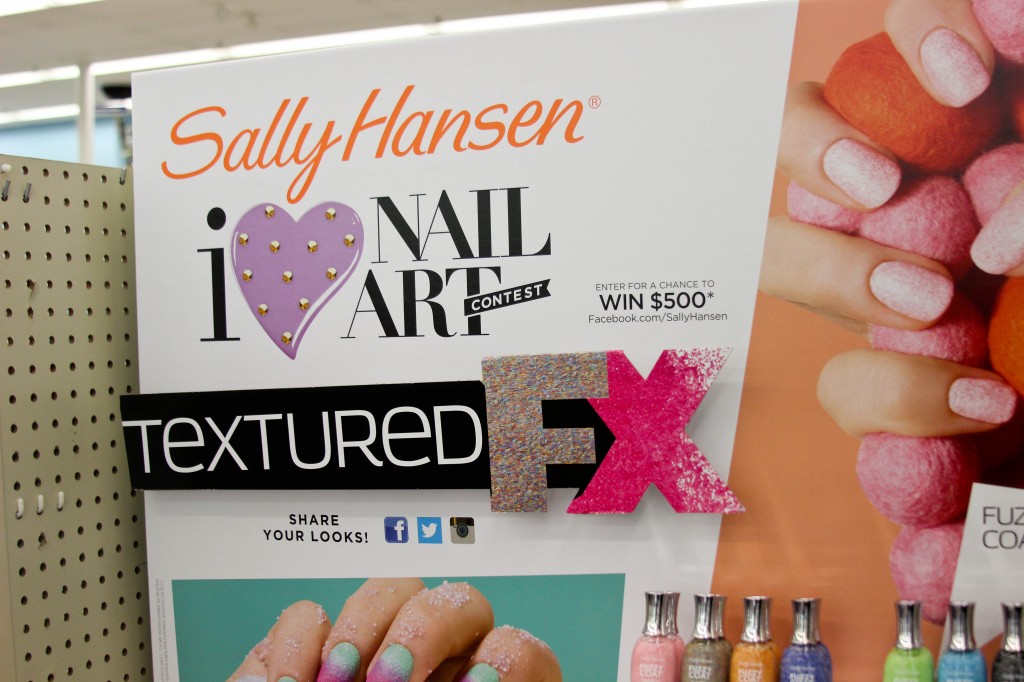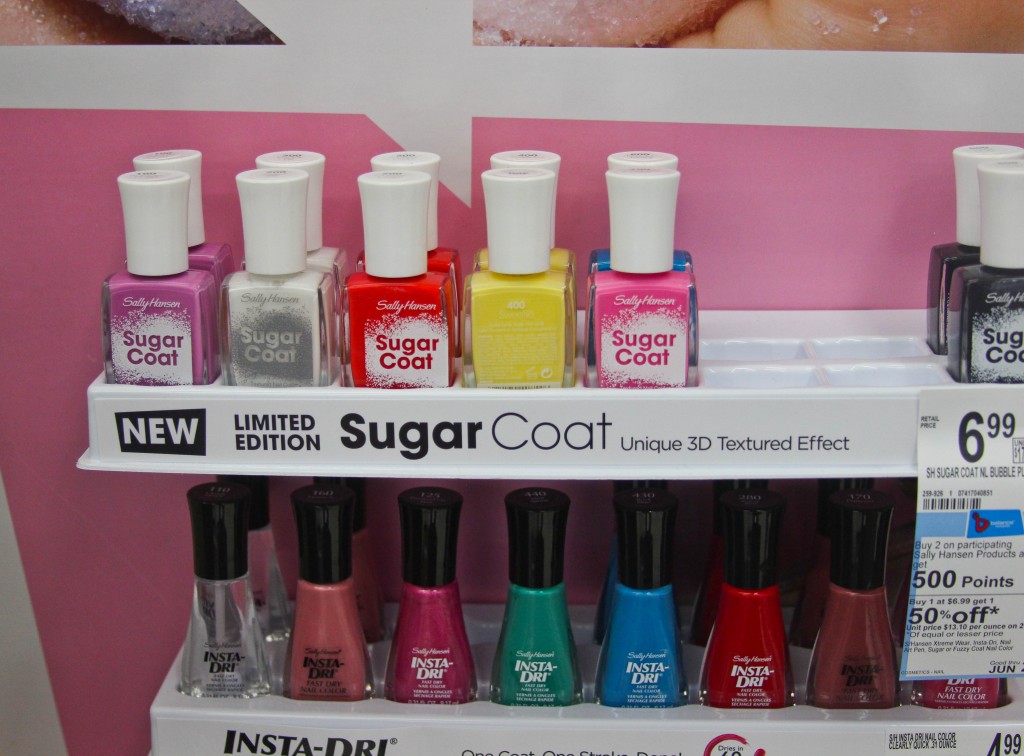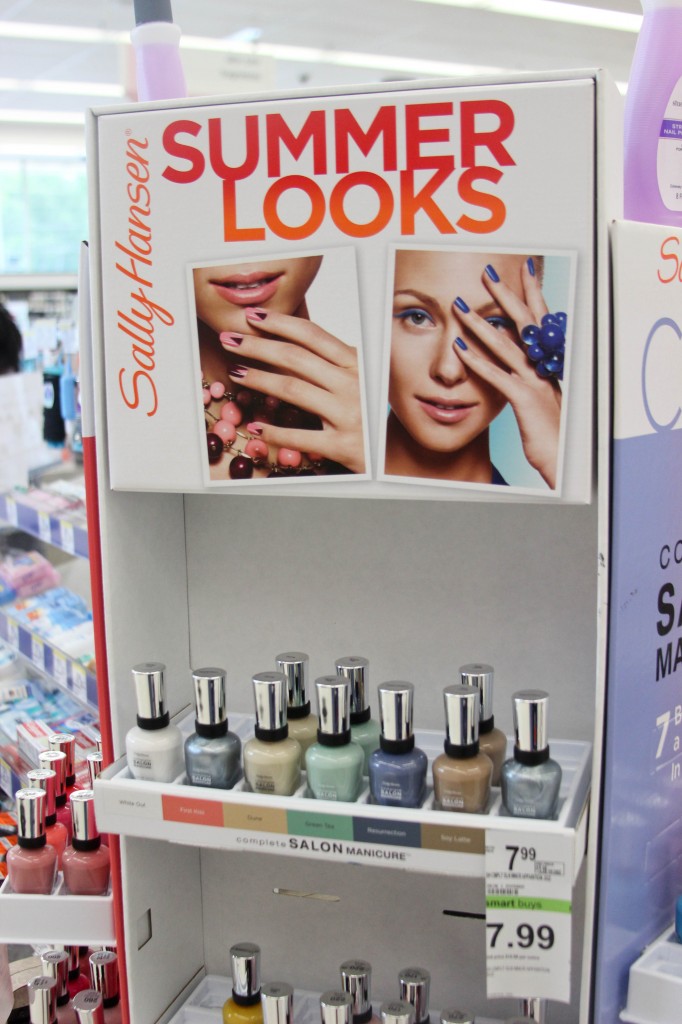 I was in heaven. I had a hard time choosing between their new Fuzzy Coat and Sugar Coat. Needless to say I ended up getting one of each along with a few other colors and a new nail file.
If you get to Walgreens and can't make up your mind either on which to choose from now until 6/29 you can pick up the Insta-Dri, Fuzzy Coat, Sugar Coat, Nail Art Pens and Extreme Polishes for BOGO 50% off.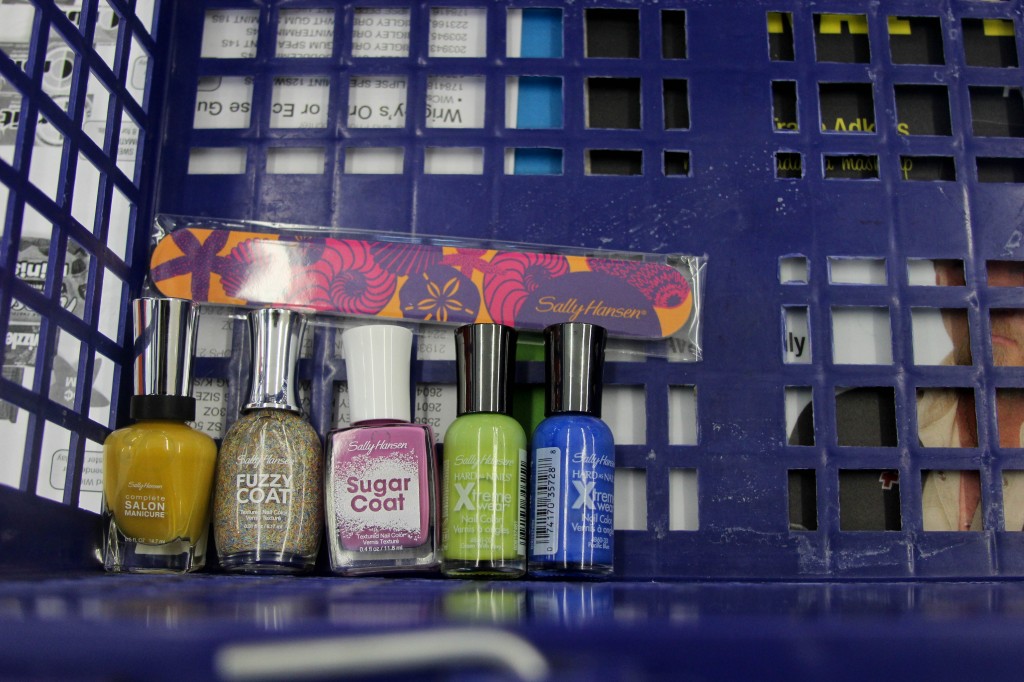 (l. to r. Butterscoth, All Yarned Up, Bubble Plum, Green with Envy, Pacific Blue)
I drew my color inspiration from a pair of earring that I have. I love the colors in these earrings and seeing that my summer uniform usually consists of a tank top and some shorts I decided to use my earrings as my color inspiration.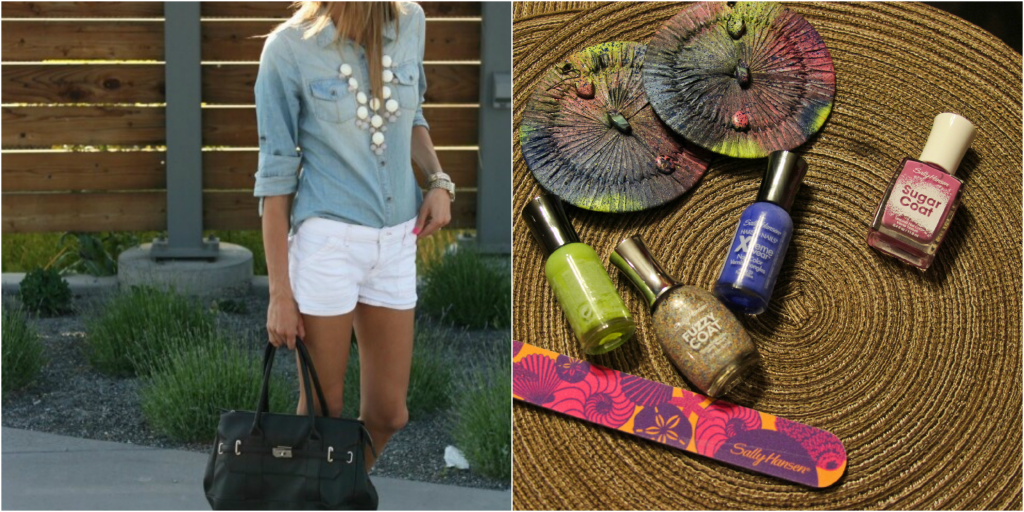 On my ring finger I did a chevron tip utilizing three colors. You can use as many colors as you like. Here is how I created the chevron design on my nail tip.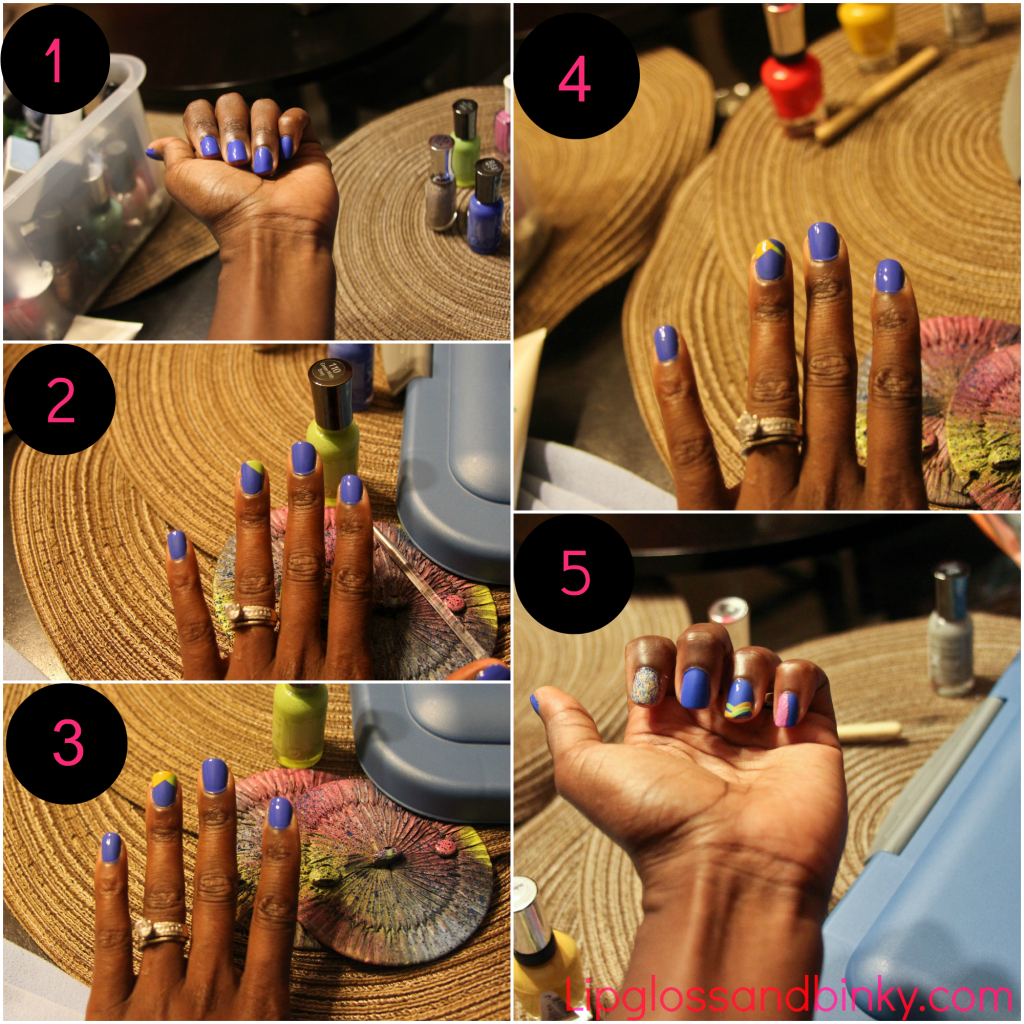 1. Create a Solid Base: All nails don't need to be the same color. Get creative with color.
2. Create a Diagonal Stripe: Utilizing color #1 create a diagonal stripe along the tip of your nail
3. Cross Diagonal Stripe: Utilizing color #2 start from the opposite direction and cross over color #1. Make sure to leave some of color #1 visible
4. Continue Diagonal Stripes: Repeat steps 2 & 3 until you have your desired design.
If you would like to complete the enter nail start at the bottom rather than the tip. Between stripes make sure to let the polish set a bit to avoid mixing of colors. Top with a clear coat and you are ready to show off your digits!
Other than the chevron design I used the Fuzzy Coat on my index finger and created a vertical stripe on my pinky with the sugar coat.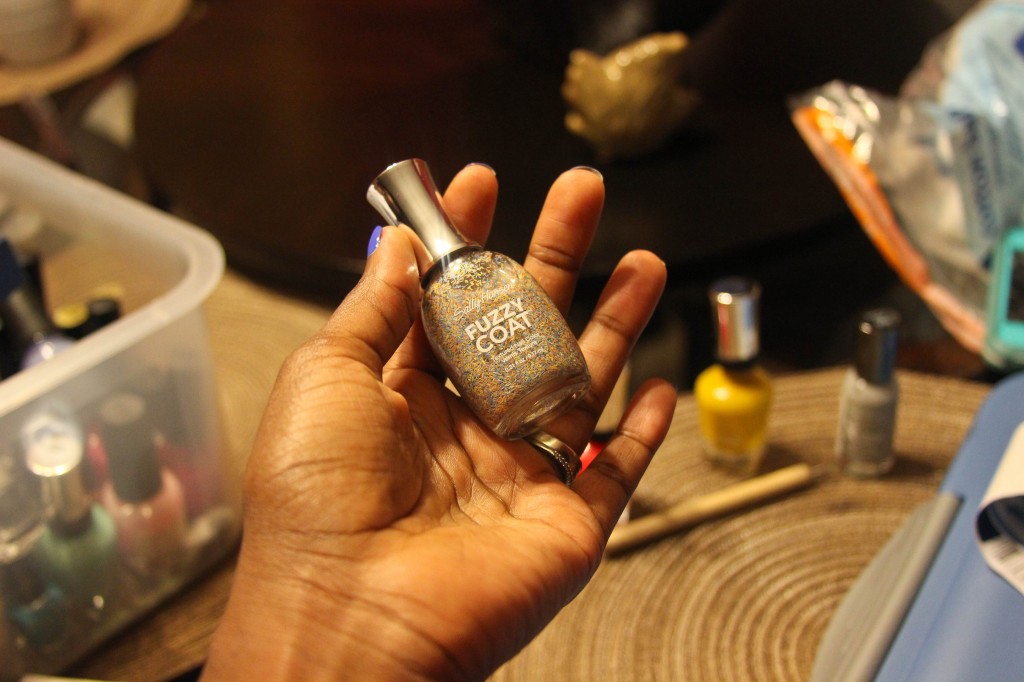 My final design: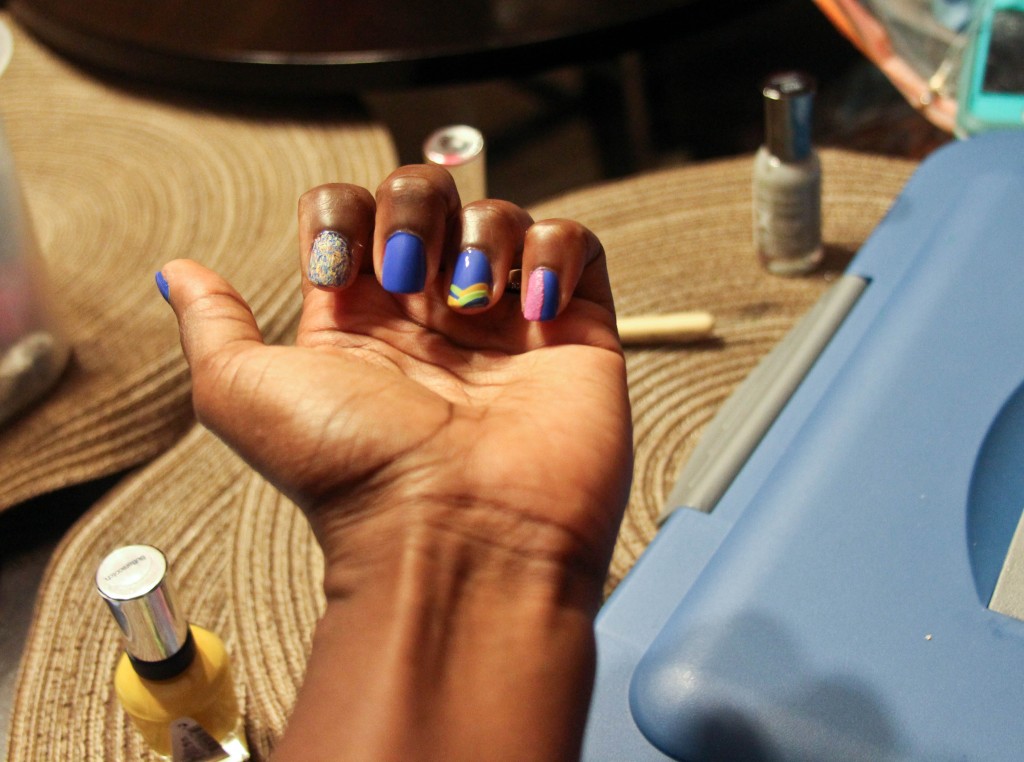 Click the image below to take a peek at this seasons hottest nail art.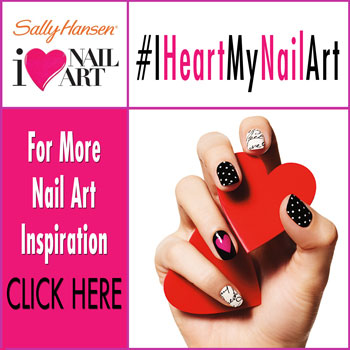 Please be sure to check out Sally Hansen on Twitter for up to date product information and news. If you would like to see more images from my trip to Walgreens please check out my story on Google + Sally Hansen #IHeartNailArt
Now it's time to link up with your nail art for the week: