I'm totally late getting this up but Thanksgiving happened!!
I'm linking up this week with Beth from Structure in an Unstructured Life. I told y'all I love to answer questions and I am trying to meet new bloggy friends so I joined in again this week!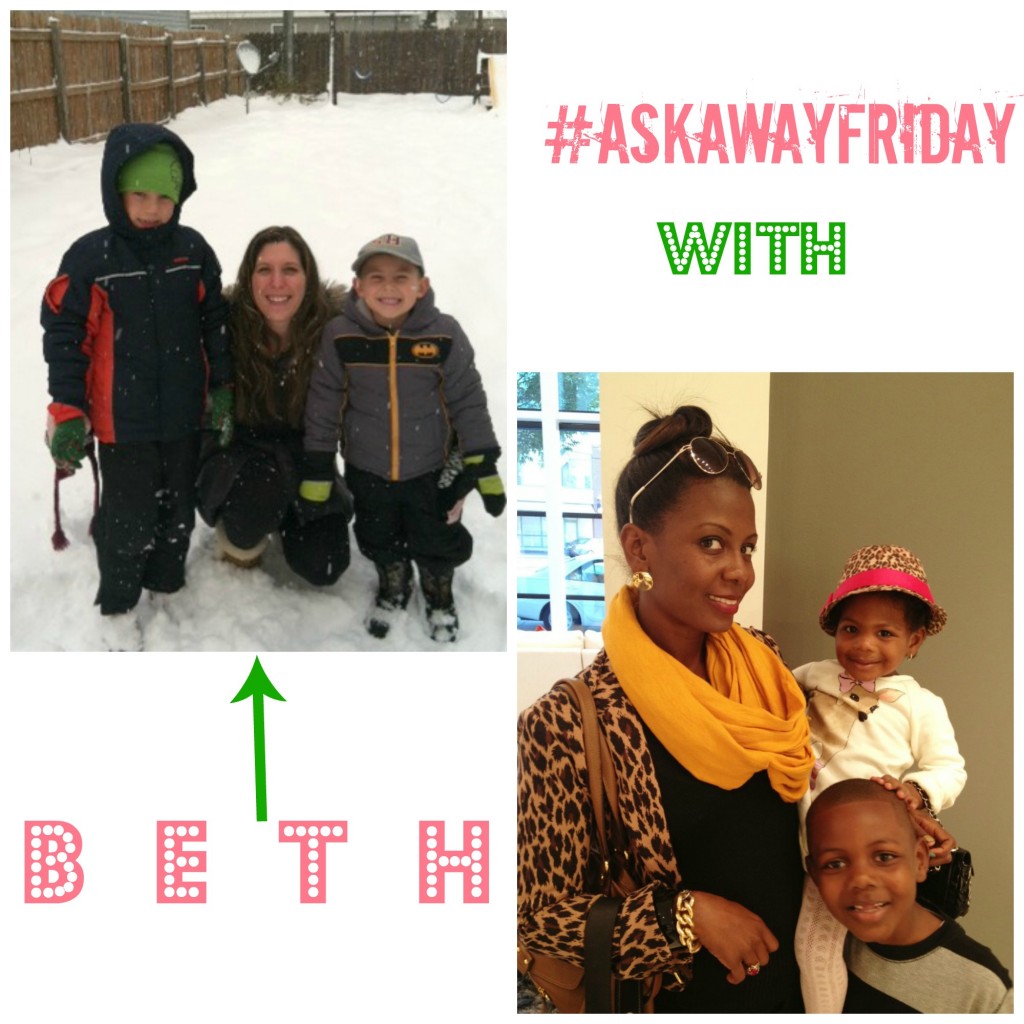 1. What ages are your kids? What are your favorite and least favorite things about those ages? My children are 3, 8 and 12. My favorite thing at 3 is the filterless ramblings. My daughter will say anything and say the wrong words and it is hilarious to me. Independence would be my favorite things at ages 8 and 12. To see children really grow into themselves and not need you as much is a gift and a curse of sorts. My least favorite at 3 is the incessant talking. I don't think the baby ever stops talking until her eyes close. My mother used to say it was like a string was attached to my eyelids and my mouth…when my eyes opened so did my mouth! I see what she was talking about now. The least favorite at 8 is the trying of the boundaries. My son has started talking back and having an attitude. I'm truly hoping he moves past this stage soon and very soon. The least favorite at 12 would be the same. These preteen attitudes and ungratefulness is for the birds.
2. What is your favorite Thanksgiving dish? Dressing and cranberry sauce. These two are one dish to me. I can't eat one without the other. Oh and I am alllllllllll about the canned variety. I don't need mine fresh, jellied with the lines on it from the can is just fine.
3. What are you most thankful for this year? Our new home. We waited and prayed and saved and believed for so long for a new home that our children could grow in. We have been truly blessed.
4. We go all out with Christmas decorating at our house. How do you decorate for the holidays at your house? I am stoked to go all out this year. We live in the type of neighborhood where you are looked at sideways if you don't decorate. I have a three part plan. We should be all done by Tuesday of next week.
5. Your blog mentions you are a thrifter. What is your best thrift find ever? My best thrift find ever would have to be a brand new pair of designer boots. Still had the tags on them!
6. What is your favorite holiday nail polish color? I love red. Essie has the best shade that has a little sparkle for the holidays. If my daughter hadn't been in my stash I would've been able to give you the name but the bottle is M.I.A. right now
7. You have a lot of fashion posts on your blog. I'm a working mom – what do you recommend as the best clothing pieces to transition from work to on the go with kids? I would say nice tops. Good quality tops can be dressed up or dressed down. Pairing a nice sweater with slacks or jeans is easy.
8. If you had to pick one cause you are most passionate about, what would it be? I am completely passionate about causes surrounding children. In my sorority I am on all of the committees that involve children and pre teens. I am looking forward to really making a difference in the new year.
9. If you have any evening alone, would you rather read a book or watch a movie? Read a book. I don't care much for television or movies as I get older.
10. What is your favorite blog post you have written, and what is your favorite someone else has written?
When I first started blogging I was transitioning into my role as a SAHM and I was having some difficulty I remember writing this post, "
Because I Said So
" and finally feeling comfortable in my new role. I haven't looked back since. I read so many blogs I have a favorite but I can't even think about where I read it and who wrote it!