Atlanta based fashion blogger Eboni of Fashionista Next Door was selected to host an uber fab party at the Lenox Mall Bebe store here in Atlanta. I was pretty stoked when she asked me to be one of the bloggers who got to roll to the event with her in a limo.
Eboni, Trina, Jazmine, Tia, Charee and I all rode to the event in style, laughing and chatting it up in true girls night out fashion.
 Upon our arrival to the store we were met by some of my favorite Atlanta bloggers. We drank, ate and of course shopped. We were bad influences on one another but I have you know I practiced discipline and kept my spending to a minimum. I even stayed below the budget I set for myself after my giftcard was spent.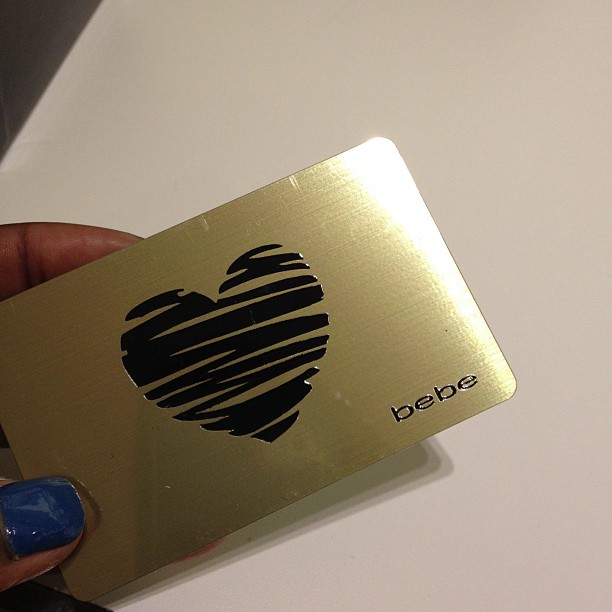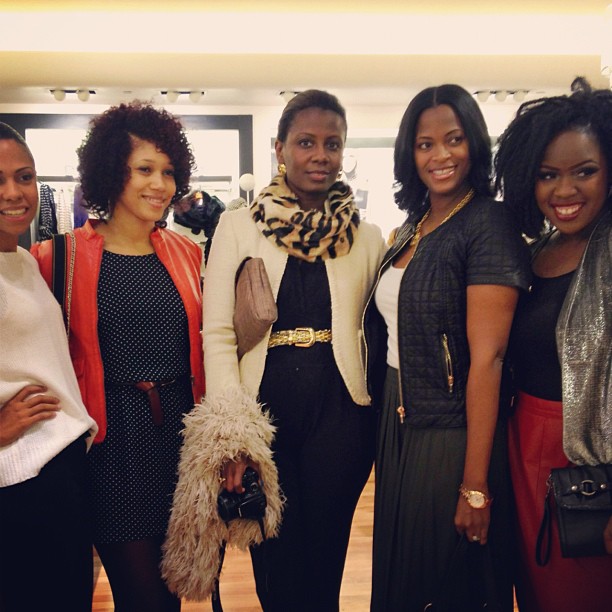 Britt, Charee, Yours Truly, Lily Kai, Jazmine
I actually purchased the scarf that is in my hand, and I am still kicking myself about not getting the leopard print one that is around my neck…I should go back and get it.
I also purchased this hat. Although you can't see it that well in the photo you will be seeing it around these parts..Don't worry!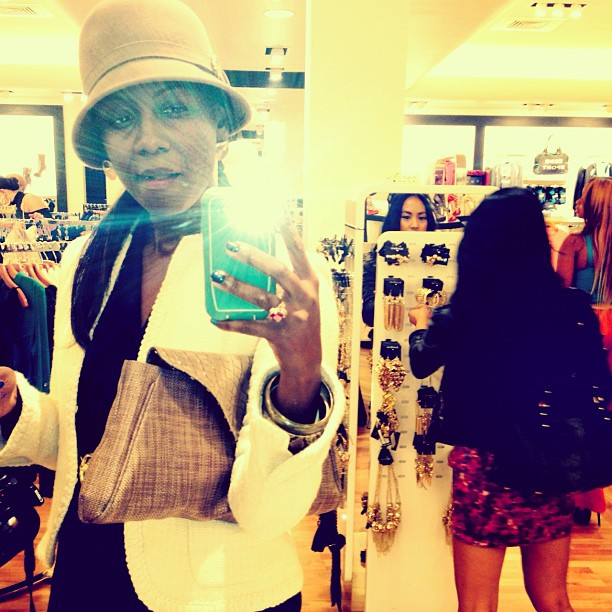 I had been having a rough week with the children. Nothing in particular but I was pretty sure if I didn't get a break I was likely to start pulling my hair out.  This was right up my alley and fed my craving for a little girlfriend/adult interaction.
Seeing that I carry fun in my clutch, I decided to sprinkle some on Trina and we had a good time playing in the mirror at Bebe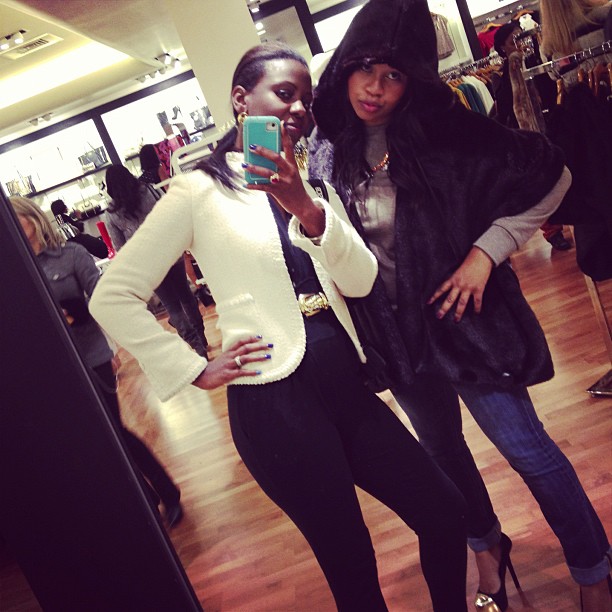 Overall we had an awesome night. The clothing that is now in Bebe stores is perfect for the holiday season. If you are looking for that perfect outfit whether it be formal or casual, consider Bebe. They have a little of something for everybody and every occasion from clothing to accessories.
I wore: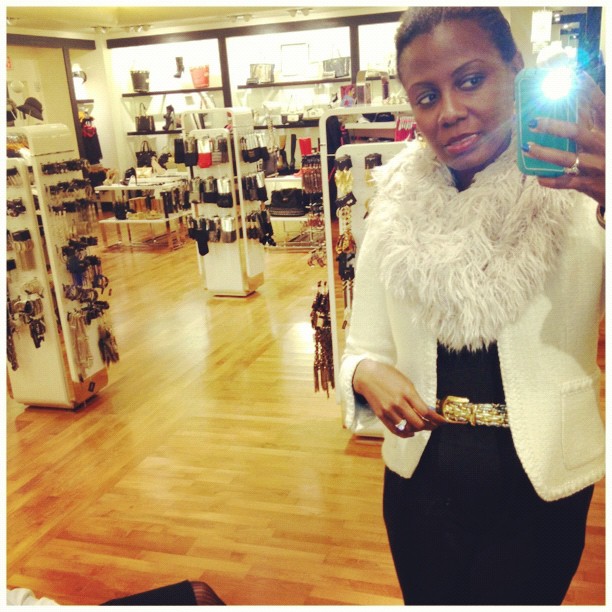 Black jumpsuit/Belt/Jacket/: Thrifted Scarf: Bebe Earrings: Mommy's
I'm linking up with Monday Mingle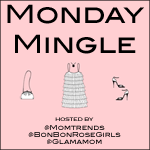 I was provided a gift card from Bebe. All thoughts are solely my own. You already know!!!