I was provided product and compensation by Clarks for this post. All opinions are mine
The lazy hazy days of Summer were more than likely not eagerly anticipated by children only, but longed for by busy mothers that needed a few weeks to relax and unwind without the worries of hurried schedules that are required to balance carpool duties, extracurricular activities and personal obligations.
Summer not only relaxes the mind but encourages laid back clothing decisions that speak to comfort, fun and ease. The comfort and ease of sandals are most welcomed during the warmer months and as colder weather approaches it is hard not to feel disdain at the thought of pulling out boots and other restrictive footwear that while keeping feet warm aren't the most comfortable.
Clarks Cloud Steppers are a great way to bring the comfort of Summer right into Fall and Winter. As my children are now back in school, I have started creating our fall schedule full of trips to the apple orchard, pumpkin patch and walking trails for leaf watching. For these outings I need shoes that are comfortable and fit for walking and exploring. Cloud Steppers are the perfect option. Their lightweight feel coupled with their stylish features make them perfect for busy moms on the go that are not ready to trade in comfort for style.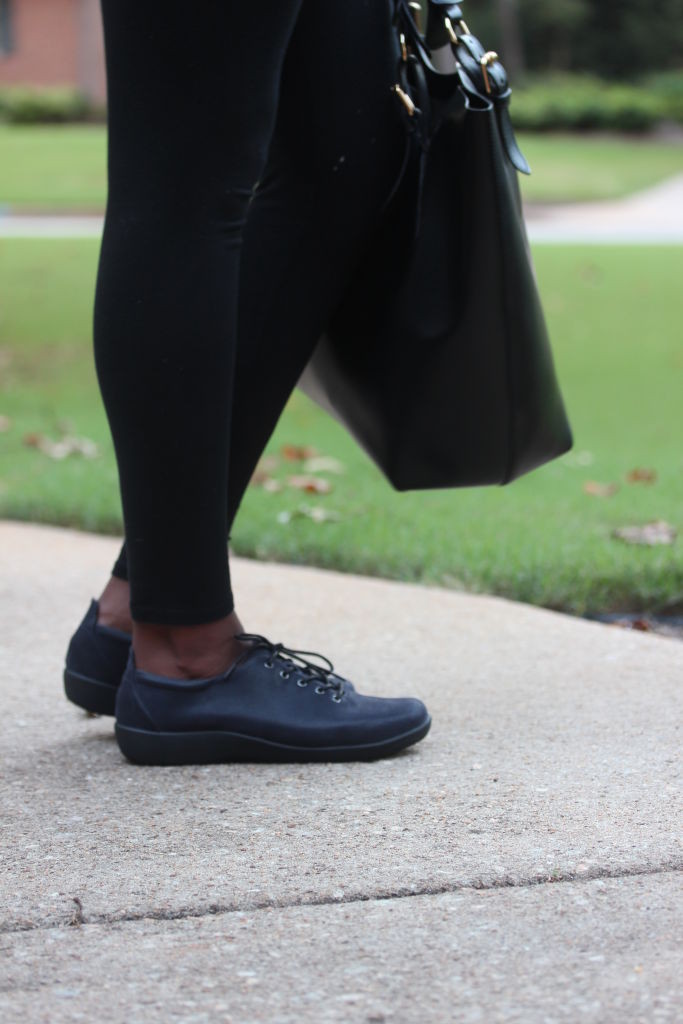 The variety of colors and textures make them extremely versatile and able to be dressed up or down, qualities especially important to not only fashion conscious but budget mindful moms who are in search of fashion that plays dual roles.
While I am sad to say goodbye to Summer in a few weeks, I'm excited to bring in the fun of Fall with comfort and style with my Clarks Cloud Steppers!