I shall be a little in my feelings today. No pretty pictures just an emotion and epiphany that came over me last week about allowing people into your space read opening and closing the doors to your peace of mind.
With much anxiety I made the decision to shut some people out of my life. Closing the doors on these friendships didn't come from a place of malice but rather a need to be able to grow as I needed without snide comments or constantly feeling the need to explain my personal goals. At the time I needed people to "get it" I needed them to "get me" and unfortunately some people didn't meet the challenge and as hard as it was I had to let go.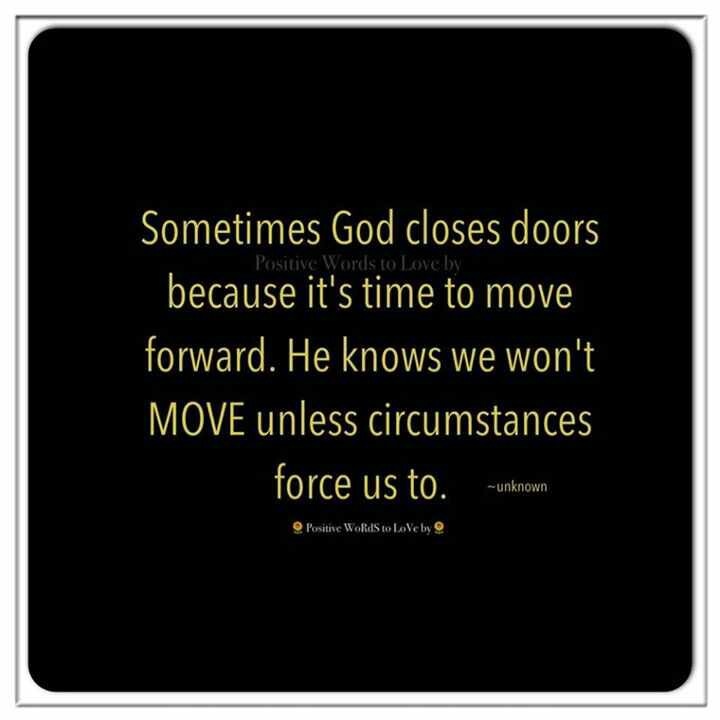 In my letting go, I found myself in the company of magnificent women from the interwebs and real life who got it. They fed my need to continuously grow and thrive and strive for better. They understood that it's truly not cool to be in the same place, doing the same things you did in your 20s that don't contribute to long term financial, physical and spiritual sustainability.
As I find myself in a good space now. A space that needs no confirmation or support from anyone I contemplated reopening a few doors because I have a forgiving heart and the desire to love those in open who I have known for many years. These thoughts crossed my mind for a few days. I even wrestled with them. One day last week someone reached out to me. A person I don't know and shared some information with me about a door I was going to attempt to reopen. Whether the information she shared with me was true or not, it was enough to bring that situation back to light (in my truth)  and let me know that at times it is okay to truly move forward and love people from a distance.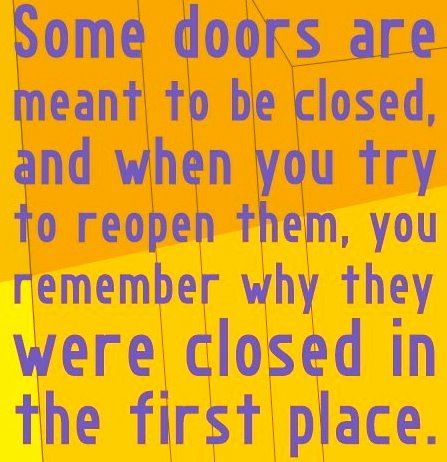 As sad as it is, I am having these weird feelings of letting go again. The result this time since I've gotten myself and my circle together? I've found that it is quite okay to shut SOME doors, LEAVE them shut and even add a storm/burglar door to which I have no key.
I'm GOOD!
Have you reopened closed doors? How did that work for YOU? Do you believe in forgiving and forgetting and trusting again?