My son decided he didn't want to play football this year.
I really wanted him to.
Remember last year my endless ramblings about how those 3 times a week practices were wrecking my flow and how every time we turned around they needed $10 for socks and $30 for a sweatshirt. Remember?
No? Well go back and read there's some good stuff the further down you scroll. I digress.
Well the thing is I was looking forward to football season. Chatting with the other moms at practice,  starting out the season baking in the sun during practice and totally appreciating the cool breeze as the fall progressed. Wearing my shirt….All of that.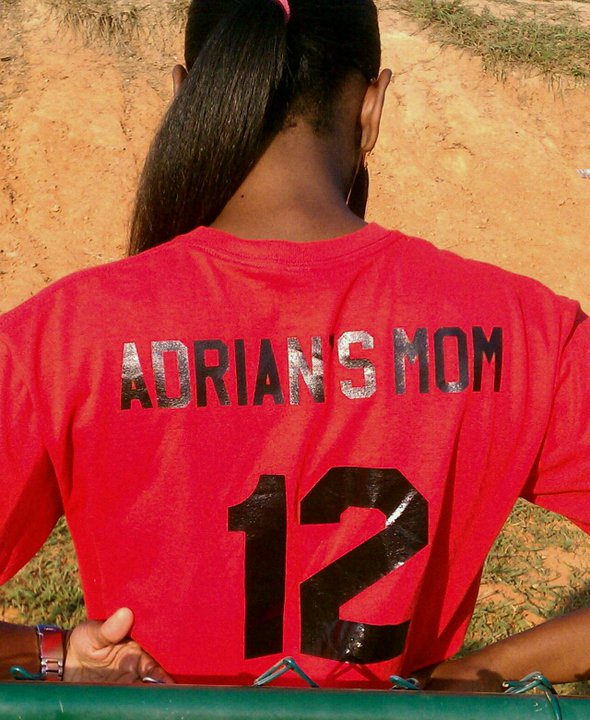 ..but he doesn't want to play. It was my thought to make him play when the Mr. put his foot down and reminded me that he is old enough to know what he likes and doesn't and that if he doesn't want to play, we won't be making him.
<insert sad face>
As parents there comes that time when our children become independent and can really tell us what they want and it really tests our limits of parental superiority. Sure we could make him play but then he would be miserable while I'm eating funnel cakes, chasing Addison around and shooting the breeze with the other moms.
So I'm off to find him another fall sport and hopefully I'll bond with the other moms on the team. After all that's the main reason why I wanted him to play in the first place. I'm so selfish, but isn't that the basis most of the time for us pushing our agendas on our children.
I should probably speak for myself!!
Here's some news though…He will NOT be quitting piano. I mean that. See, he plays so well doesn't he?!!
Have you ever made your child play a sport or instrument etc. against their will. What was your rationale?