I recently gathered together a few of my family members and friends to help me collect toothbrushes, coloring books and crayons for the Spin into Action SIMPLE service project with Champions for Kids and Spinbrush.  This particular campaign with Champions for Kids is looking for you to collect books, games, blankets and toothbrushes to donate to shelters, hospitals and foster homes in your local community. If you are looking to "Spin into Action" here are the steps from the Champions for Kids website. Arm and Hammer is sweetening the deal by matching your donation with up to 1,000 Tooth Tunes toothbrushes
1. GATHER your community to collect fun toys and colorful children's items (like books, games, blankets, and toothbrushes)!
2. COUNT the number of items you collected and take photos!
3. DONATE the items to a local hospital, shelter, or foster care agency in your community to give kids hope, comfort, and fun in challenging situations.
4. DOUBLE your impact by reporting your project at championsforkids.org/share during the month of July 2013. Let us know how many people were involved and how many items you collected, and Spinbrush® will make a matching donation of up to 1,000 Tooth Tunes™ toothbrushes (total) through Champions for Kids to help children in need!
To do my part I headed out to my local Walmart to collect a few of the Arm and Hammer Tooth Tunes toothbrushes. These toothbrushes encourage good brushing habits by playing music for 2 minutes, the total amount of time children  should be brushing their teeth.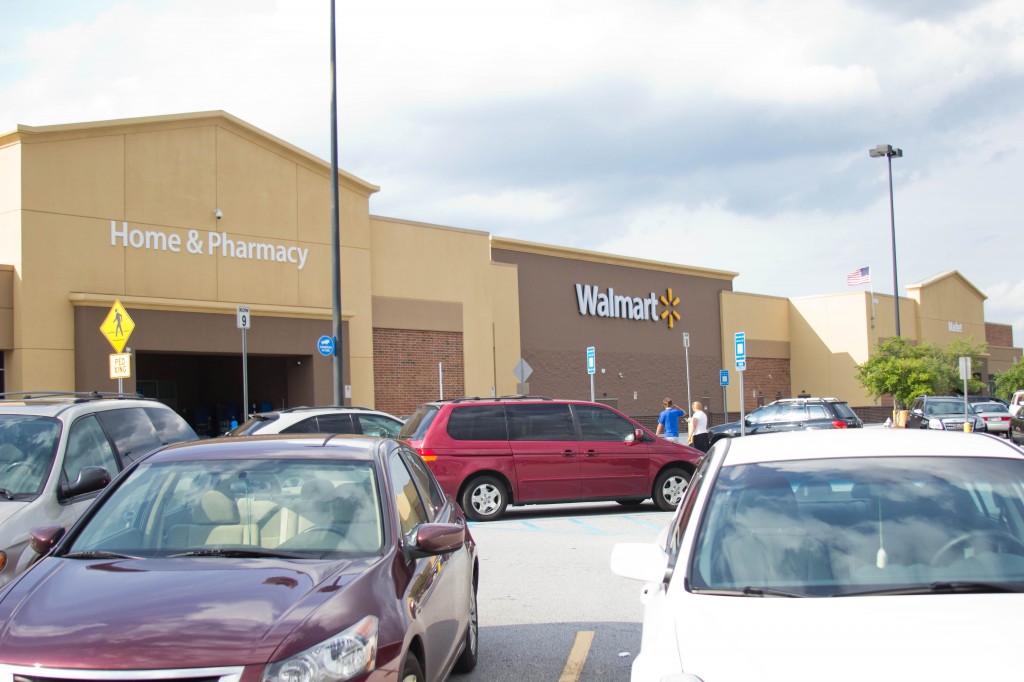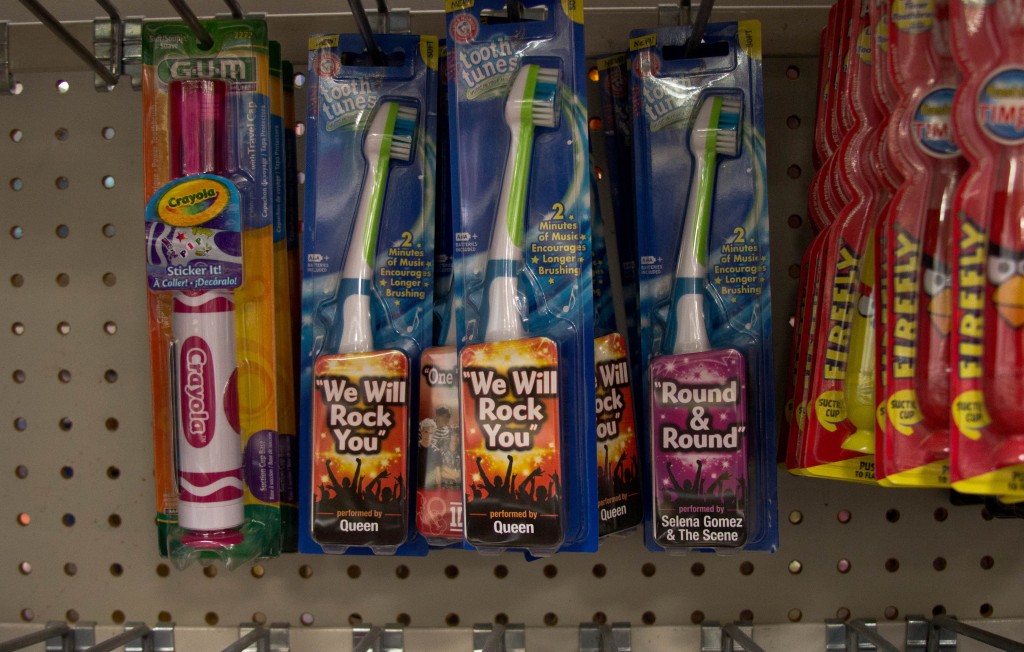 There are a variety of tunes to choose from. Unfortunately there isn't a way of hearing the tunes while they are in the package but you do have the option to visit Spinbrush.com to hear a demo of each selection and to download a $2 coupon toward the purchase of any Spinbrush or Tooth Tunes. To keep some variety I had to dig but I did manage to find a few different tunes.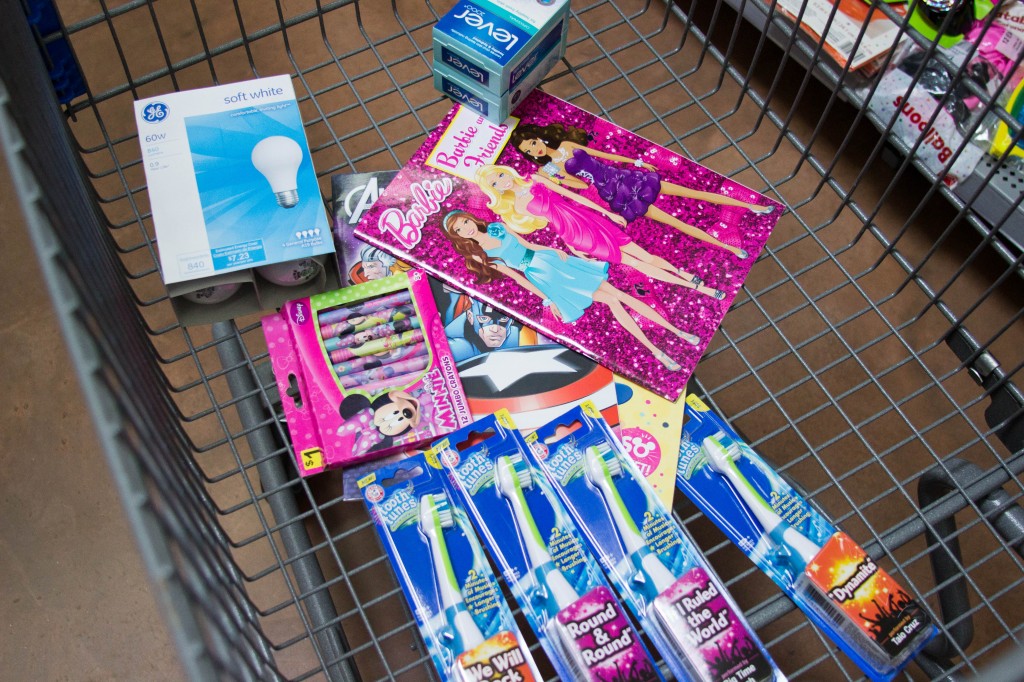 In just a little over a week I managed to collect about 50 toothbrushes, toothpaste, crayons and coloring books to donate to a shelter in my community from my family, friends and colleagues. I was overwhelmed by the amount of support shown by them for the project. Since there was such a short turn around I volunteered to come pick up the items from them. I donated the items to a local battered women's shelter, due to security issues I can't disclose the name or location but just know there were a lot of thank yous and smiles and that's all that mattered. Here's a few of the items collected.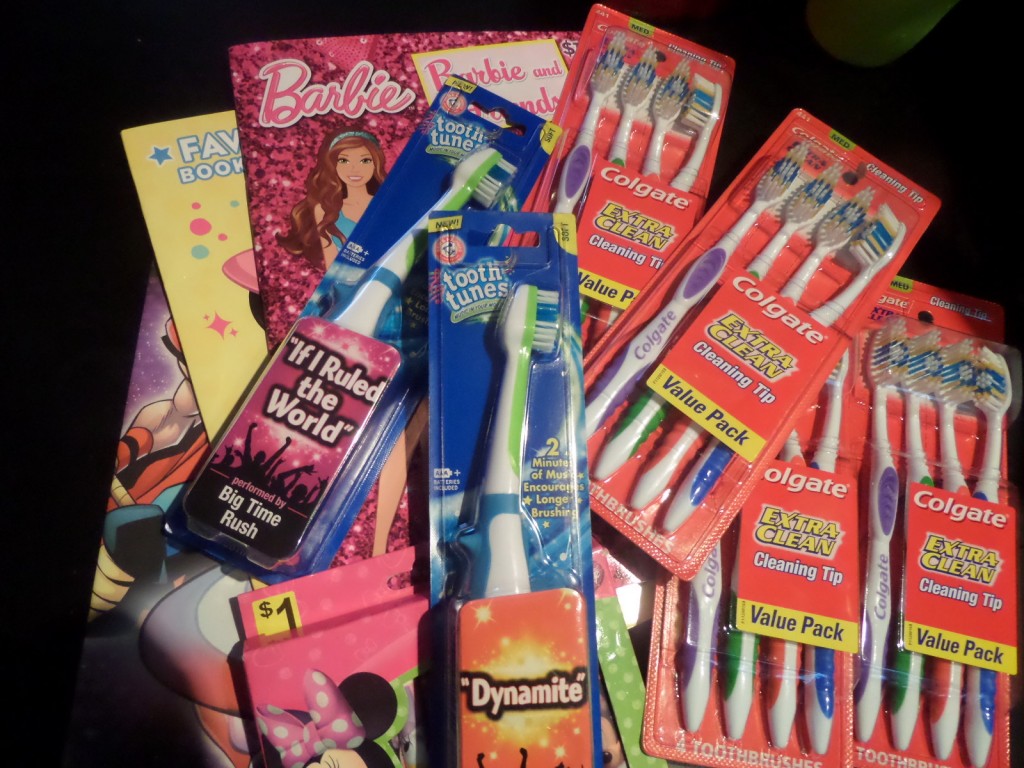 This project is going through the month of July and I am thinking about mobilizing another effort throughout the entire month to collect more. We will soon be entering Back to School season and there are many in need. Would you please consider taking out some time and gathering a few of these very important but often not thought about items for children in need.
If you would like to see additional photos from my shopping trip and why I have soap and lightbulbs in the cart as well journey over to my google + album!
What have you done to contribute to those in need within your community? Will you "Spin into Action"?!!