While at BlogHer not only did I learn something but I also got the opportunity to learn AND party with Lands' End.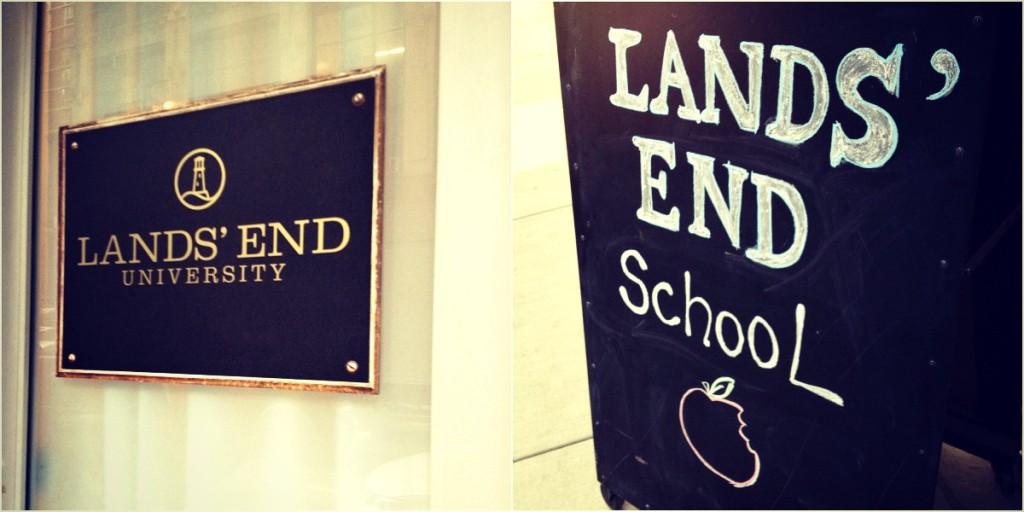 I was invited by Momtrends to attend Lands' End University where we talked all things "Back to School" concerning clothing, backpacks, and there was even a little pampering for the Mamas.
We'll talk about the children first…as always.
So. If you have children you may know all too well about the worn out knees in their jeans.
Like what is that?
No lie, in the span of one month we had to replace 8 pair of jeans because my son wore them out. Doing what? Let me know when you get an answer because I have no idea. The first stop on my tour of Lands End was learning about their Iron Knee pants…cause I am not in the market to keep buying the same articles of clothing numerous times this year. Not. At. ALL
Lands' End has something called Iron Knee Pants

Source
Sorry I didn't get an actual picture of the patch inside but it falls flush with the fabric and you feel and see nothing. It adds extra durability to the knees of the pants.
Hallelujah. I ordered my son a few pair. Initially at $35 I thought they were a bit pricey until I did the math and realized that I spent far more than that having to keep replacing jeans sometimes two and three times. Nothing more aggravating than to keep spending money on the same thing. It is far more worth it to spend the money up front and get the total value…at least in my opinion
Next, I moved on to the backpacks. I was all ears because before the end of last school year this is what his bookbag looked like 🙁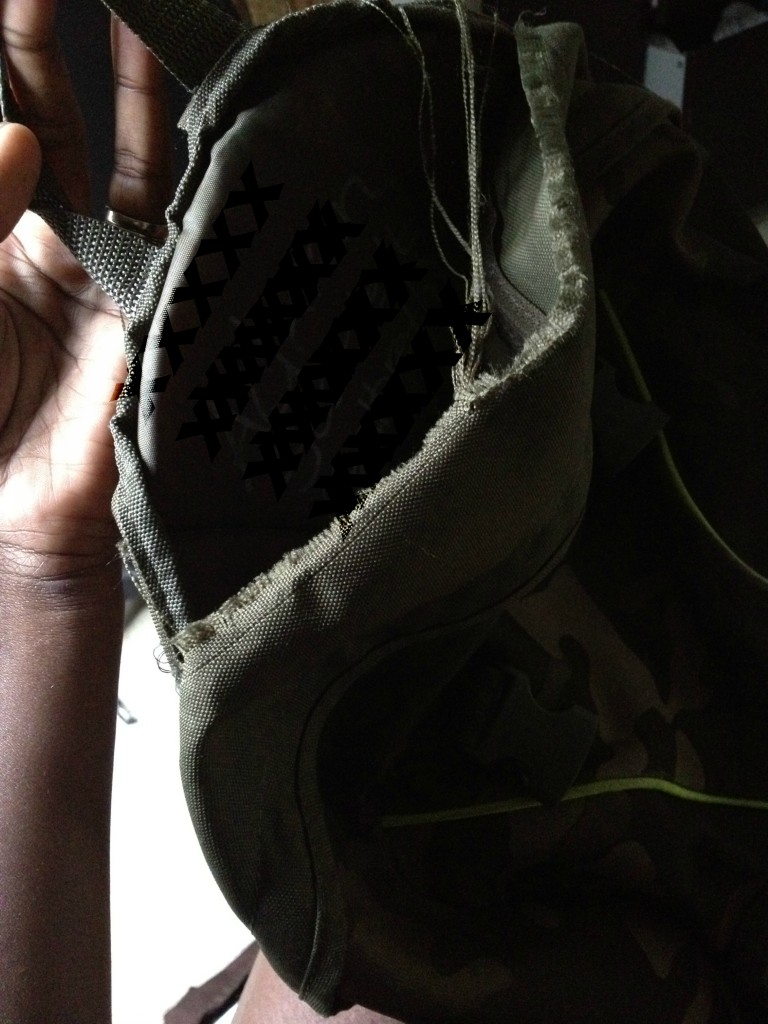 Anybody care to tell me what type of books a kindergartener may be carrying to cause this type of damage and I spent a bit of money on this.
Lands End promises that the durability of their backpacks allow for "dragging" and other questionable playground activities that have been known to devour backpacks whole. I was happy to bring this home to my son. I am looking forward to not purchasing anymore backpacks for the duration of his elementary school journey.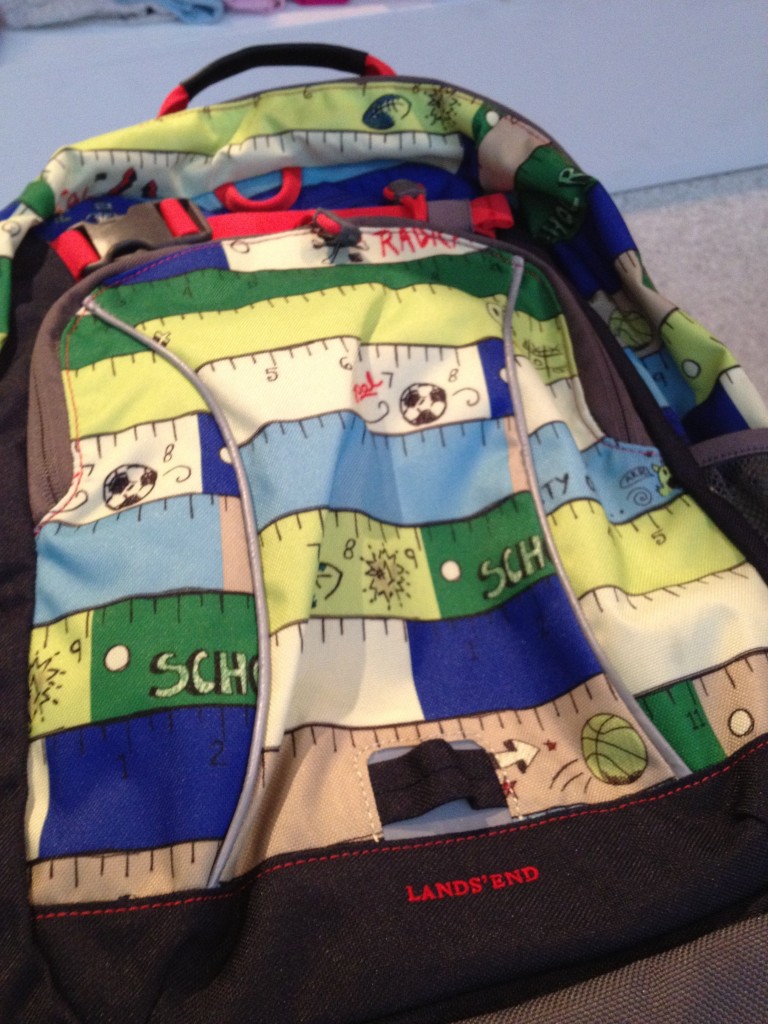 Here is some eye candy for some other fab children's clothing that I managed to snap between my drinks.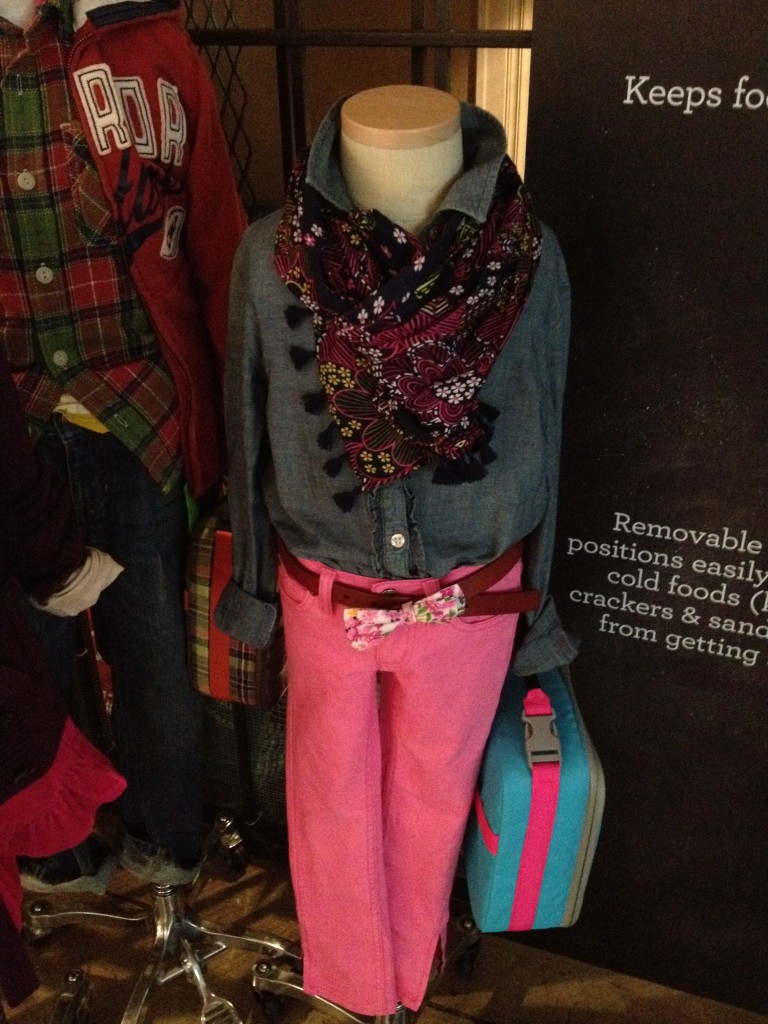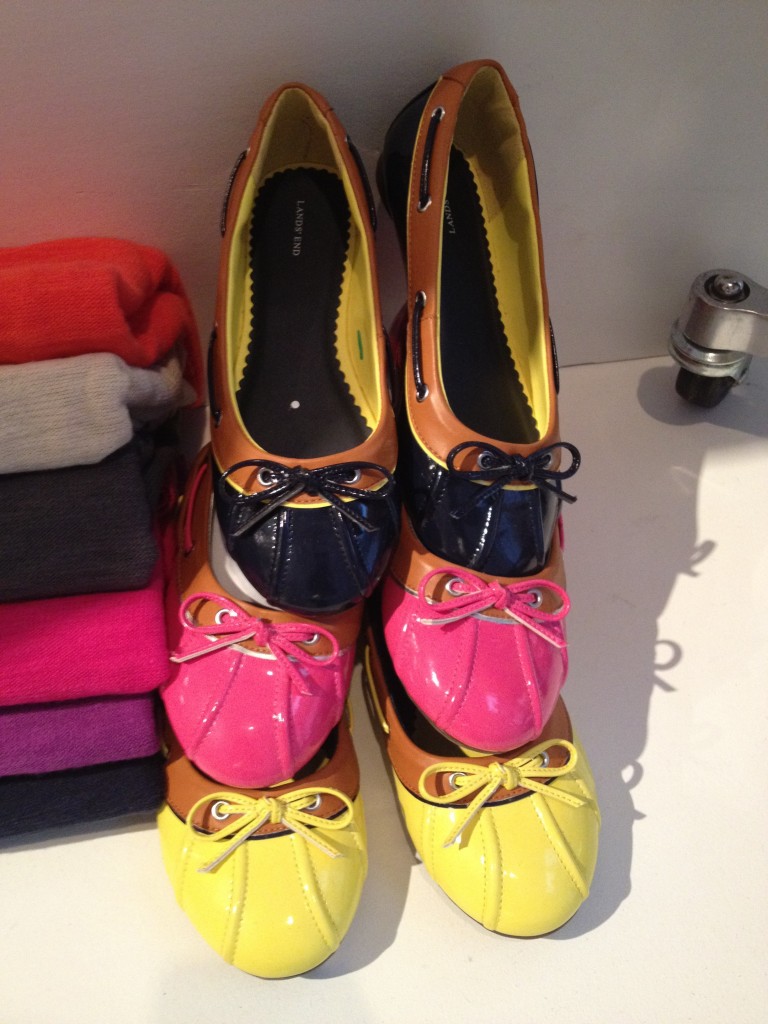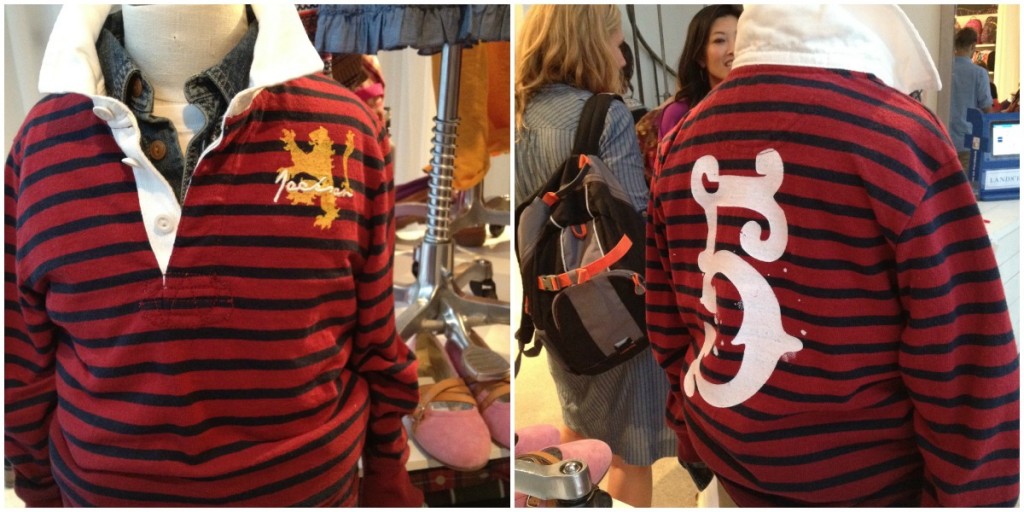 Now on to Mamas and that does not just  include children. Furbabies, shoes and purses are also considered children. No one is left out.
If you've watched any of my videos you know my love for a popped collar runs deep *cue angels singing* Lands' End didn't disappoint. Preppy fall looks and inspiration ran rampant. Take a look
Yasssssssssss!!!!! I wear some trendy things but I definitely think my style is more classic and I had all kinds of ideas for using these options as a base and adding my own flair to them. I am so excited for fall to get here.
Are you familiar with Lands' End? If not check out your local Sears or head online to landsend.com