How was everyone's long weekend? Since March I had been training semi-training for a very popular 10K that happens in Atlanta every July 4th. The Peachtree Road Race is a total of 6.2 miles of rather hilly terrain and not to mention it takes place in the most humid and torturing summer temps. I had been looking forward to the race until the day before and then I started to get nervous about really being able to complete the entire course.
Sunday, I went down to the expo to pick up my number and I started to get excited. The process was smooth sailing despite the thousands of people that were down there. I got my number and proceeded to go find me some official running gear.
Monday morning I woke up at 4:30 and started the process of heading down to the start line. I got down there around 7:30 and this is the seated view of my wave waiting for our start time of 8:55a.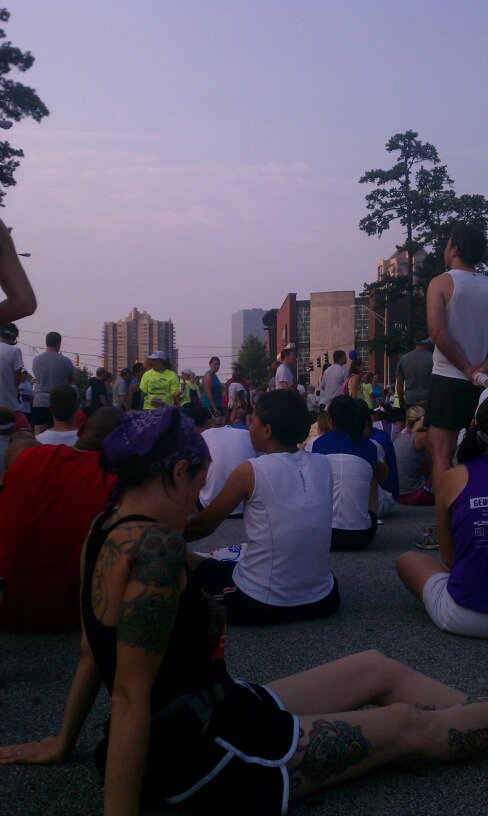 At about 8:50 we started moving toward the start line to get started on our way. I struck up conversation with a few people and it eased my nerves a bit. I was ready!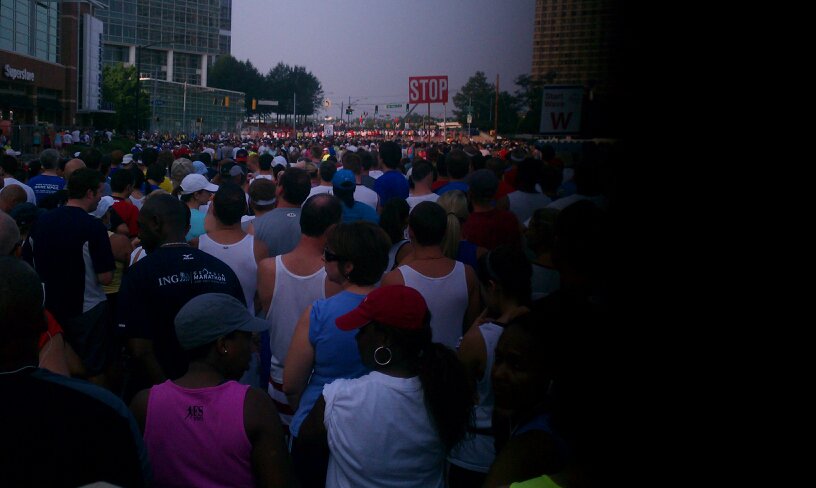 I completely ran the first 2.5 miles until we hit the first of many hills and from that point on I did a run, walk. Probably more walking than running but at that point it had become really hot and we were told not to over exert ourselves and stay hydrated and that's just what I did. I finally made it to the finish line. My official time was 1:30:06. I walked over the finish line and I felt like my legs were going to come off they hurt so bad. I got my shirt and found the Mr. and the children who had come down to cheer me on. Grabbed my shirt, a wet towel, some popsicles, ice cream sandwhiches, and some Powerade and started the mile walk to the car..at this point I was struggling but I made it!!
Next stop half marathon…Thanksgiving Day!