*Its Monday, I'm blogging over at Mami 2 Mommy today. Head over and check out the post*
Hi!
How was your weekend? We didn't do much of anything. Can you believe I didn't get out and shake my groove thang to end off my birthday week? Well the weather here was less than fab, cold and rainy to be exact. Hard to rock that short dress when it is fuh-reezing outside. Because I am who I am, I am extending my birthday weekend celebration until next Saturday when I can pull out the hot mama dress!
The weekend was spent hanging out with the family. Saturday morning we headed out to my nephew's kiddie basketball tournament. It never ceases to amaze me how into these games the parents get.  When little man played football this is about as into it as I got.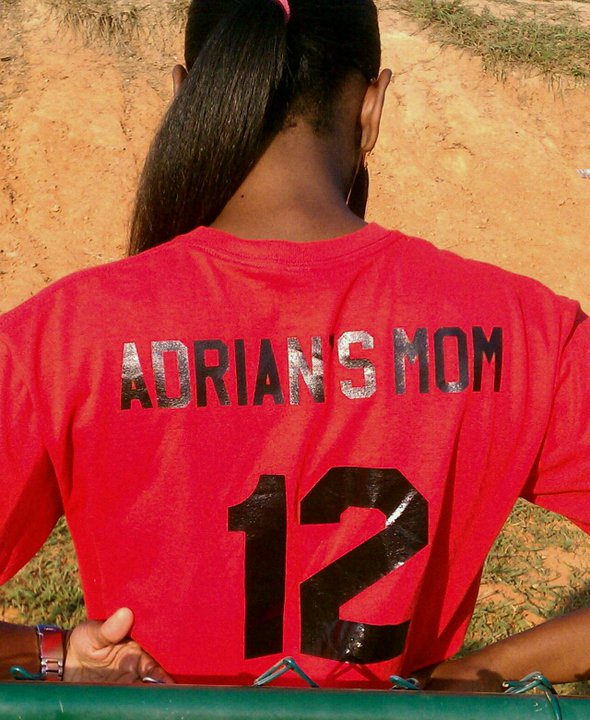 No yelling at referees or running on the field. This is supposed to be fun for the kids, not some outlet for parents to let off aggression. Hmph, maybe I'm still a newbie to this whole team mom thing. I'll let you know how Spring football goes.
After the game, I cleaned out my closet and donated a ton of items to a local clothing drive. It makes my heart smile to donate, and to think alot of what I gave had only been worn once or twice. I was surprised at how hard it was for me to let some of that stuff go. Seriously, I had to set a rule, if I hadn't worn it in 6 months it needed to go. Typical, I was all attached to stuff I hadn't worn in forever. Got over myself and put all of it in a bag and rushed it down there as soon as I could. The aftermath…my closet is empty. Goes to show I only wear the same things over and over again. I am sure those things will be put to better use than hanging in my closet. So if you see me wearing the same things in pictures on the blog give me a pass okay.
The remainder of the weekend was low key. I got a bit of rest, and the Mr. helped me deep clean the house so I am starting off the week with a clean slate. I am optimistic about attacking my to do list and getting things accomplished this week with the business.
What did you do this weekend? Big plans for the coming week?