This weekend was pretty busy. I got a chance to get out with a few of my homies that I went to college with that I don't get a chance to get out with often.
Friday I kicked off the weekend having lunch at Murphy's with Bunnie. The Mr. took Friday off so him and the baby tagged along, sitting at a separate table. Seeing that he isn't the most cooperative when it comes to taking photos I was grateful for this shot he took of Bunnie and I.
Friday evening my bestie Brandye and my godbrother fell through for what we like to call Family night. We sit around sip on a little something something and laugh and talk. One topic of conversation this week was whose verse on the All Gold Everything remix was better. T.I. or Jeezy….I say Jeezy, you can roll with whoever you chose!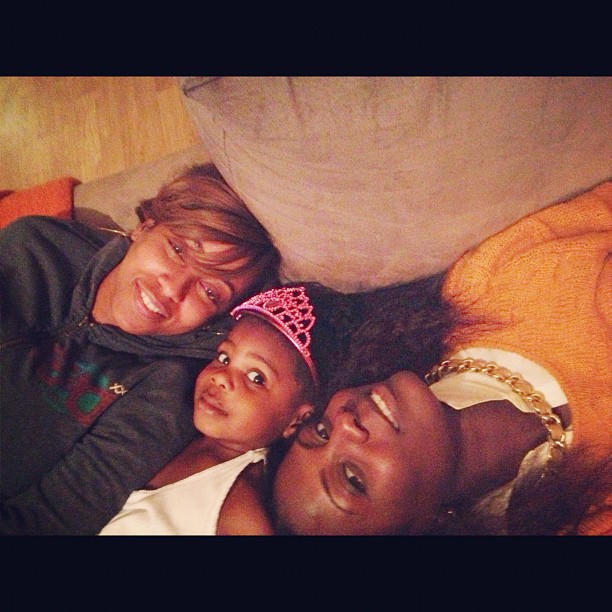 Saturday I took my son to a birthday party, came home and I grabbed my overnight bag and headed to the city to join my girls for a birthday sleepover. We ate sushi and drank wine  before heading out to dinner at Aja and afterward we partied a little and made it back to the suite around 4. They sat up talking, not I. I climbed in that bed and went to sleep!  Great times. I love my girls.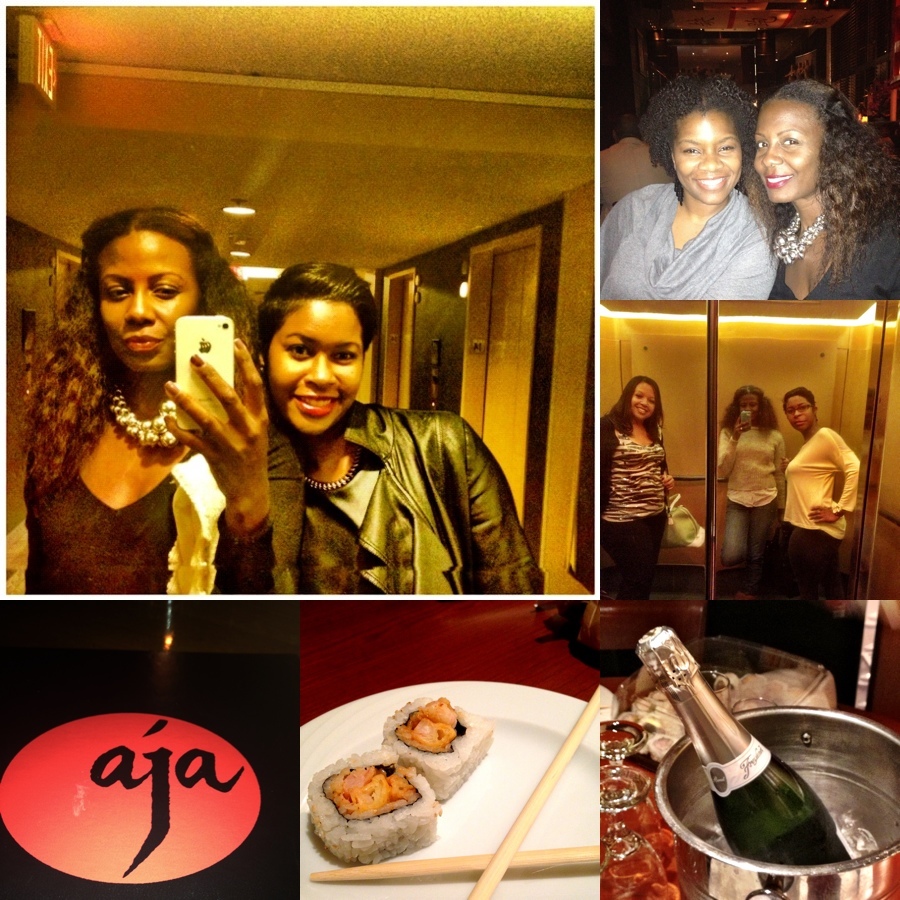 I got home Sunday morning around 11 and just lounged around, cooked dinner, and did some laundry.
How was your weekend? Anything spectacular?