This week Trina and Aracely started a new theme segment on Mamanista Friday. This week the theme was prints/patterns.
I know some people like to stay away from mixing prints but I am a huge fan. I don't do it often but I try to do a little something when I can. One of the keys to making this trend work is to make sure the prints are in the same color family.
One day this week while out running errands I wore this: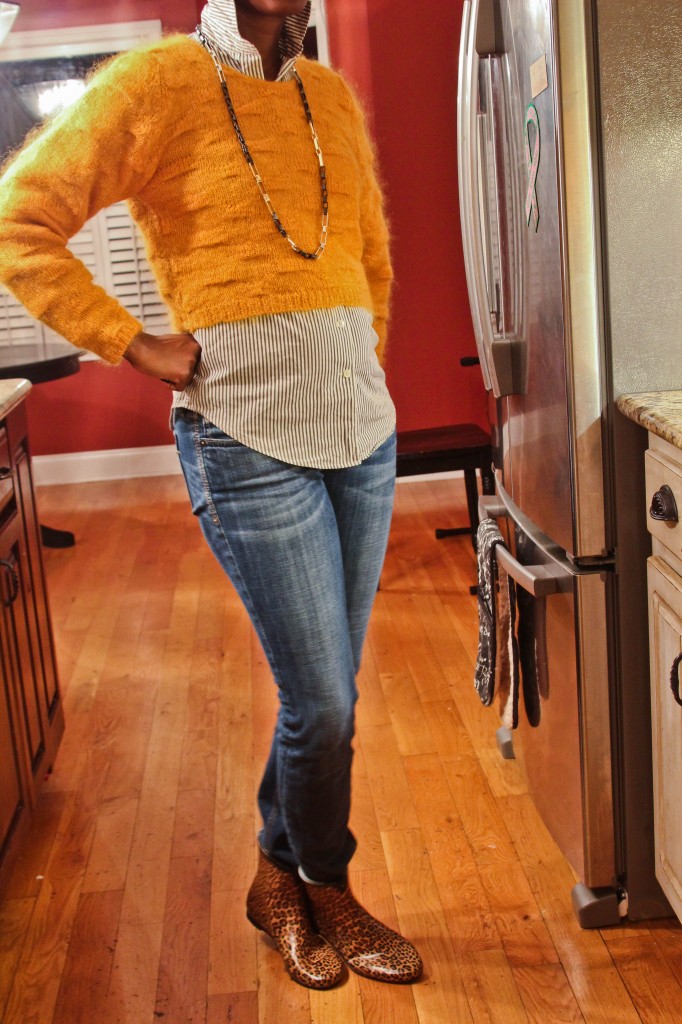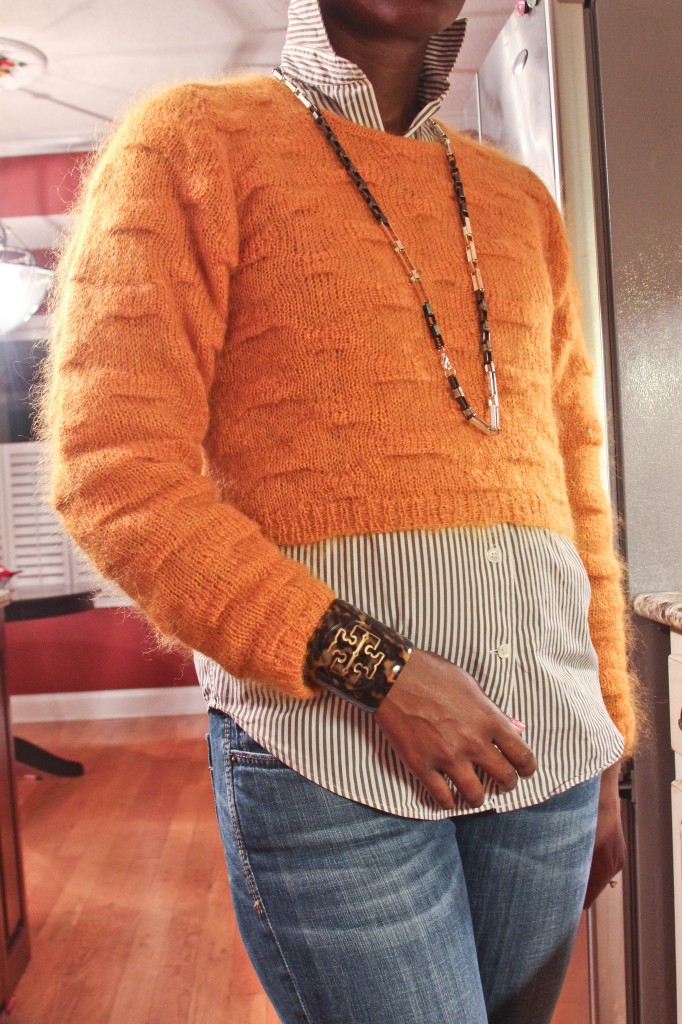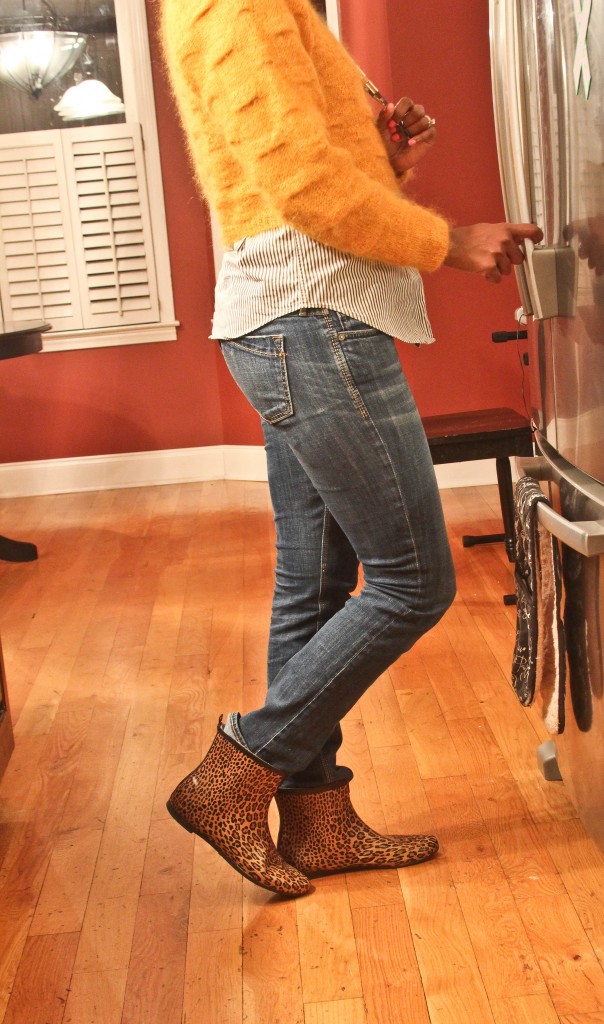 Sweater: Thrifted Blouse:Thrifted Jeans: Thrifted Rainboots: Target Necklace: Target Cuff: Tory Burch
I tell you this weather really has me home bound. I thought I would spice things up by moving from my dining room to the kitchen this time. Change is good. Can't wait to be able to go outside.
Are you a fan of mixed prints? Have you dared tried the trend? Are you ready for Spring?!