Who am I? I'm a whole lot of things, a scribbled scrabbled mess at times, a polished lady at others. This week's prompt gave me the opportunity to really think about the things that make me me.
make me me…Mimi. Get it?!

I digress.
For this first challenge I really wanted to portray a number of self shot photos showing all of the aspects of who I am and the roles I play. Of course I had a sick child, and a whole list of other things that took priority and needless to say I only have one picture to post today.
Kind of glad it worked out that way because I want you all to know that every week this won't be about perfection but everything about trying, learning and connecting. Please feel free to ask questions in the comments, and don't forget to pop over to see Lashawn at Everyday Eyecandy to see her weekly post.
So who am I?
I am Mimi, wife, mother, friend, blogger, dishwasher, hair braider, carpool driver, cook, maid, picture taker, sunglass lover, Tory burch fan, coffee drinker, infamous ranter, joke teller, ugly crier, thrower of things and lover of wet and wild lipstick….There's more but this will do for today.
The one picture I was able to capture this week with my camera and tripod is descriptive of just one part of who I am but a part that I give a lot of me to.  I am honored to walk in the shadows of phenomenal women, who nearly 107 years ago blazed trails to create the first Greek lettered organization for African American woman. I am an Alpha Kappa Alpha woman.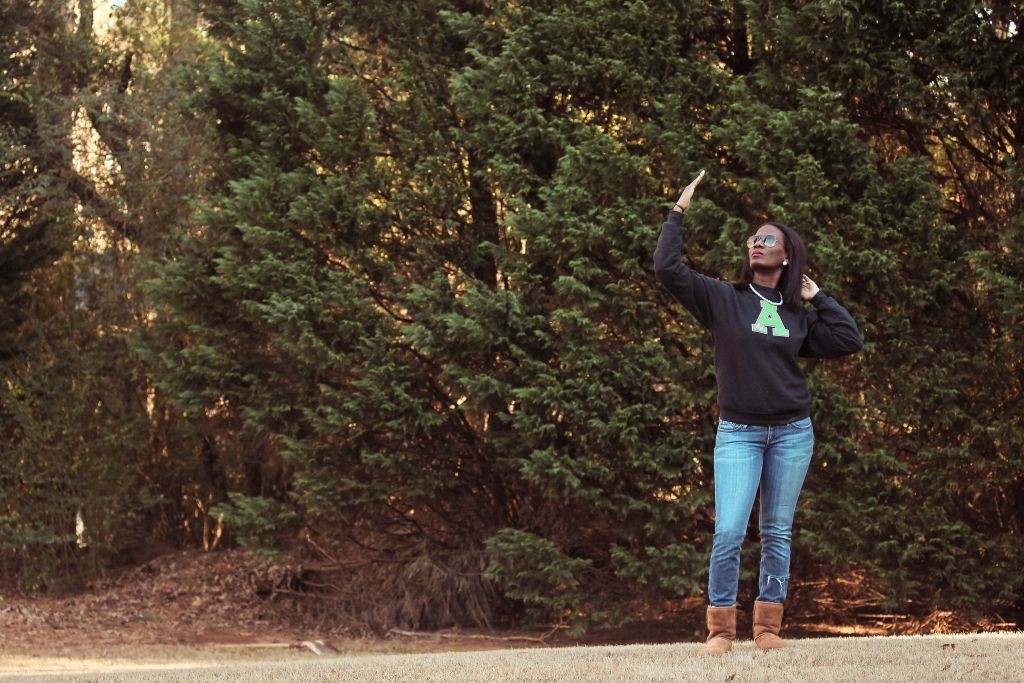 Tripod Tip: There is never a need for you not to be in a photo. Purchase an affordable tripod and remote and shoot yourself. Keep in mind when shooting with a tripod, keep it low. Do not fully extend the tripod, keep it shorter than you for a different angle.
It's your turn! Don't have a blog, include the link from your photo on Instagram to join the link up. Looking forward to seeing what you shot last week! Be sure to join the party with hashtag #OurProject52 and don't forget to tag us in your blog posts. The more the merrier! See you next week with "Morning"