I'm starting to think instead of putting a number on the amount of books I want to read in a year, I should just read.
Read, and document what I read cause that number is always looming over my head, and at this point, it's pretty likely I won't hit my reading goal for the year. I'm currently 14 books behind, I guess I could technically catch up, but right now I'm enjoying spending my evenings outdoors in the garden, and by the time I get in and settle down to read after cooking, cleaning, you know the usual, the book is reading me…cause I'm sleep.
Nonetheless, there are a few books I would love to get through in May. I'm normally drawn to heavy books, next month as summer really starts to set in I'm committed to trying more lighthearted reads that won't weigh on my heart and are quick easy reads… just in case I want to still try to hit that reading goal for the year!
Before we get into the book list, on Unlikely Market, I just added the popular "Reader" design in a T-shirt just in time for summer. Head over to get one for yourself or your favorite reader! Click here to purchase.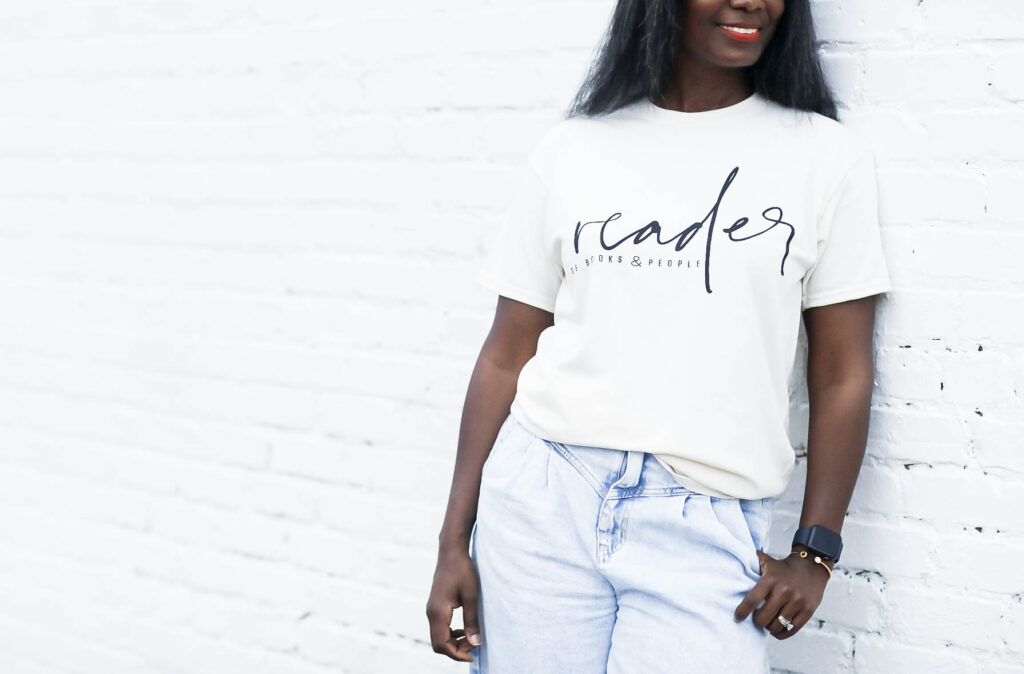 On to the book list!
Next month I would like to get through five books to include:
One True Loves by Taylor Jenkins Reid: This one was written by the author of Daisy Jones and the Six, and The Seven Husbands of Evelyn Hugo. LOVED both of those, hope this one doesn't disappoint.
Shoe Dog by Phil Knight: I love a good memoir, this one highlights the story of Nike's founder.
The Hand I Fan With by Tina McElroy Ansa: I've heard so many good things about this one. Going to give it a go.
32 Candles by Ernessa T. Carter: This one's been on my list for a while, and after reading the reviews it earned a spot on this month's reading list.
The last spot on May's list is reserved for my book club read.
What's on your reading list for May?! Send me all the light-hearted, fun reads for summer!
This post contains affiliate links