I've always loved plaid and gingham, and the fall really ramps up my obsession. Glad to see plaid being on trend for the season. Trust me when I tell you, I will be wearing more than my fair share of it.

Yesterday it was time to get food. I was out of town this weekend so I had to take a Monday trip to the Farmer's Market for eats.
I wore: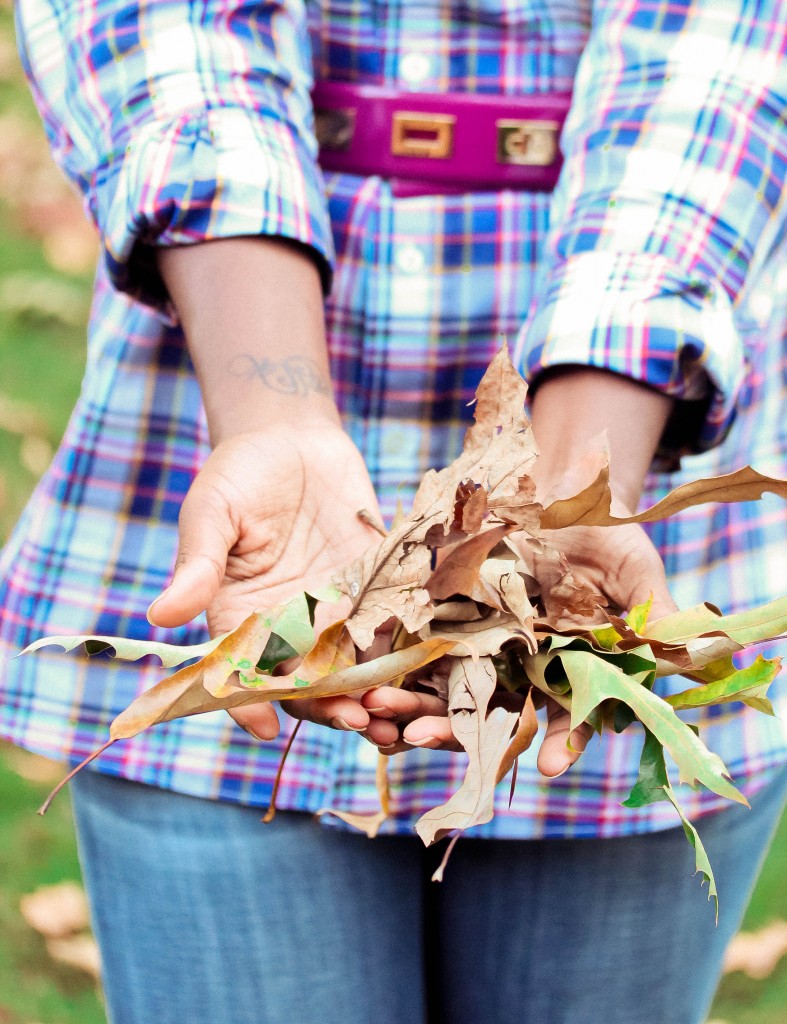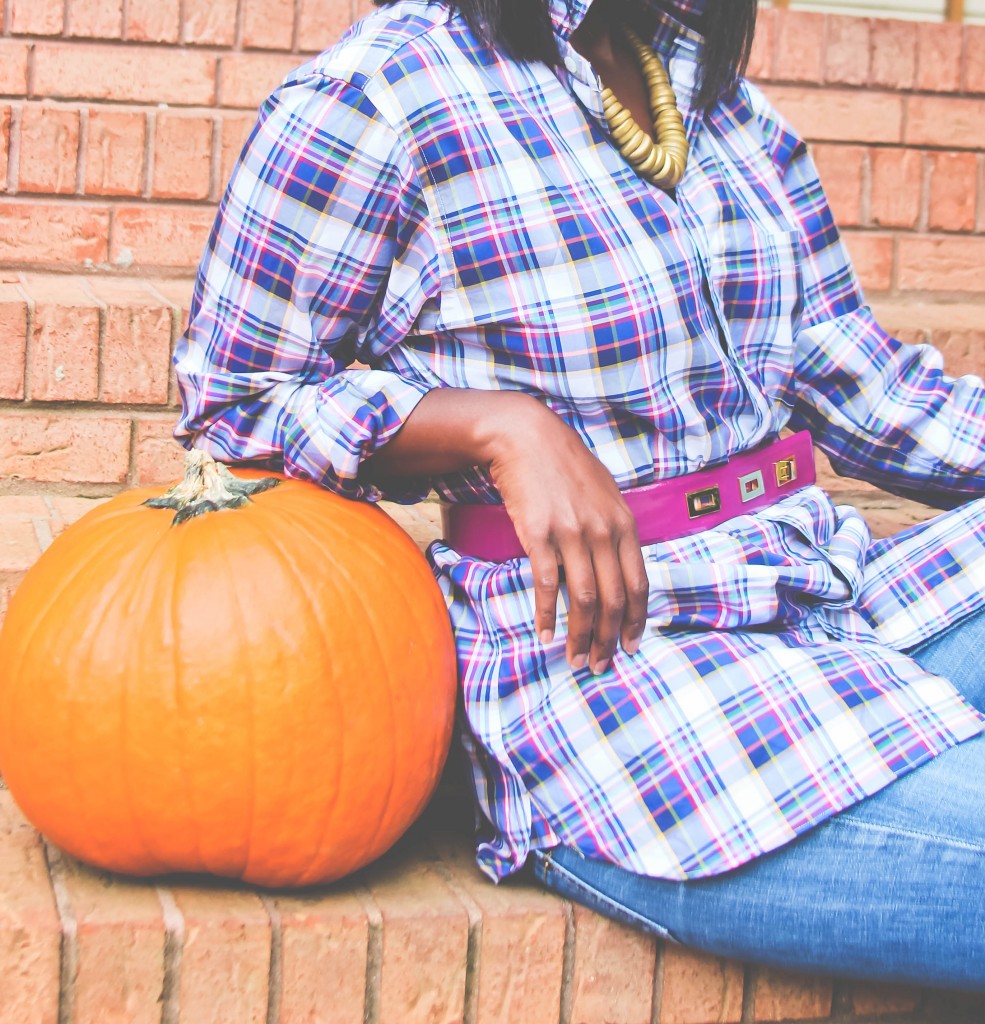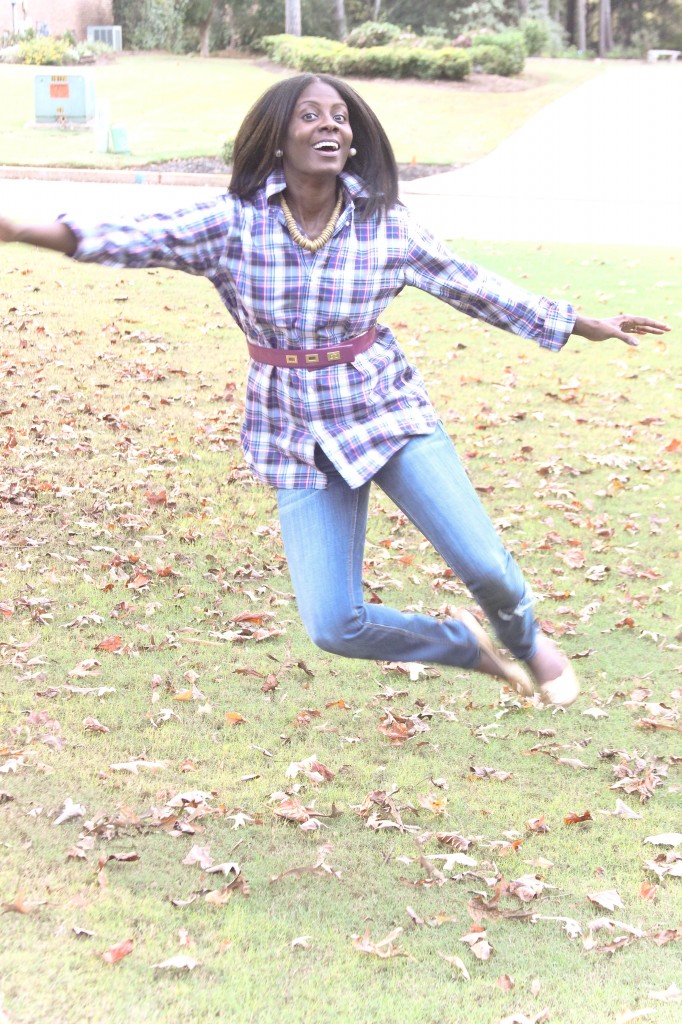 I'm just saying…..have a little fun!!
Shirt: Brooks Brothers (Thrifted) Jeans: Express (Thrifted) Belt: Vince Camuto Shoes: Tory Burch Necklace: Thrifted