Tia and I are back with our Organizing Mamas challenge. I left off with the before of a cabinet space that I didn't complete, but she completed hers! Instead I decided to jump start our challenge with a new space. As a reminder, bi-weekly her and I will select a space in our home that needs a little help getting organized and functional. We'll share with you the before of the space and two weeks later we will do a reveal.
We hope that by seeing us tackling problem areas in our homes, you will get motivated to do the same in yours. I promise you, taking the time to get those problem areas together goes a long way in keeping you organized and sane.
My laundry room is a major problem area. While I have done a few upgrades like changing the paint color and painting the cabinets the two closets in there have gotten NO love.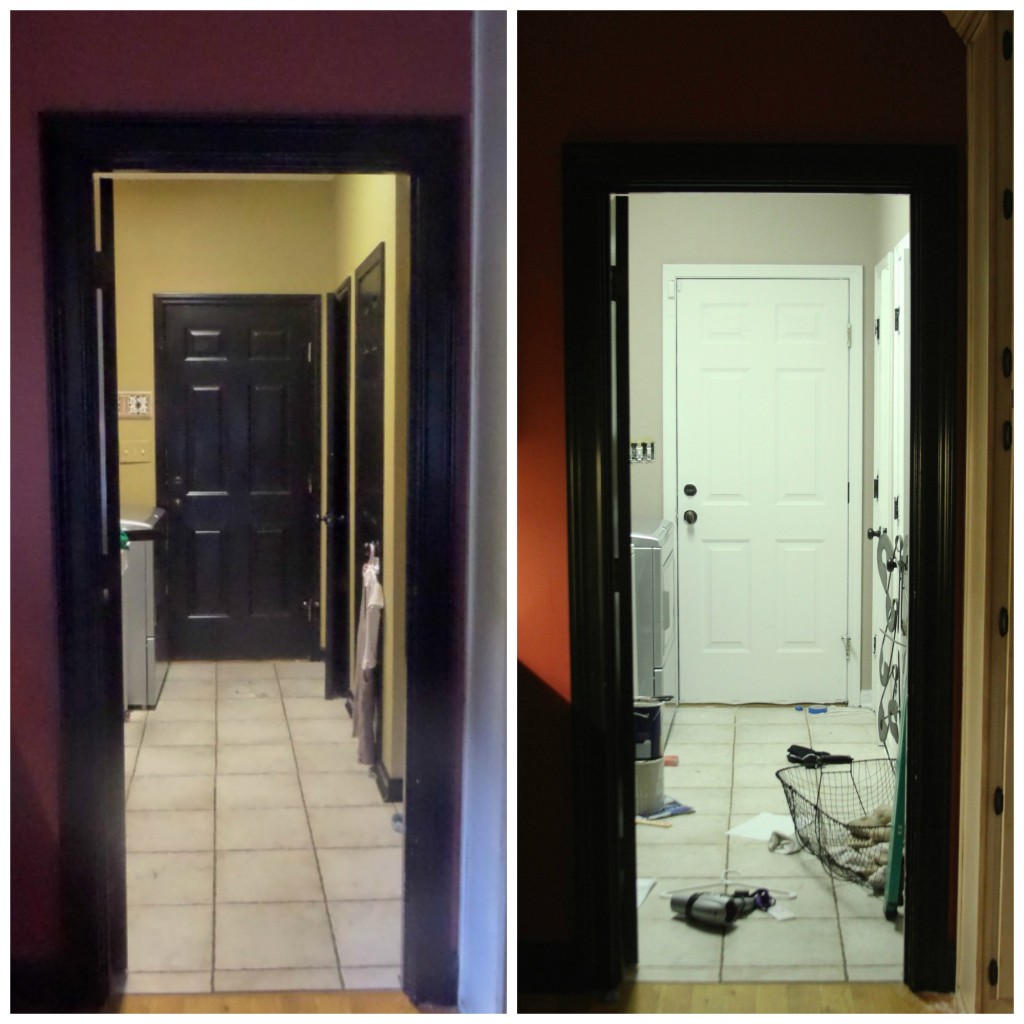 I really need the coat closet in there to function as winter approaches.  I am also tired of almost breaking my neck tripping over wet umbrellas and cleats that get thrown on the floor as we come in from the garage. As the weather gets colder I need to be able to hang coats, sweaters and hats and have a place to store cleats and rain boots.
My husband and I discussed completely taking out the two closets and transforming it into a true mudroom but we would lose storage so I think this is the next best option.
Please don't judge me, this is what the closet looks like right now. I know, *hangs head in shame*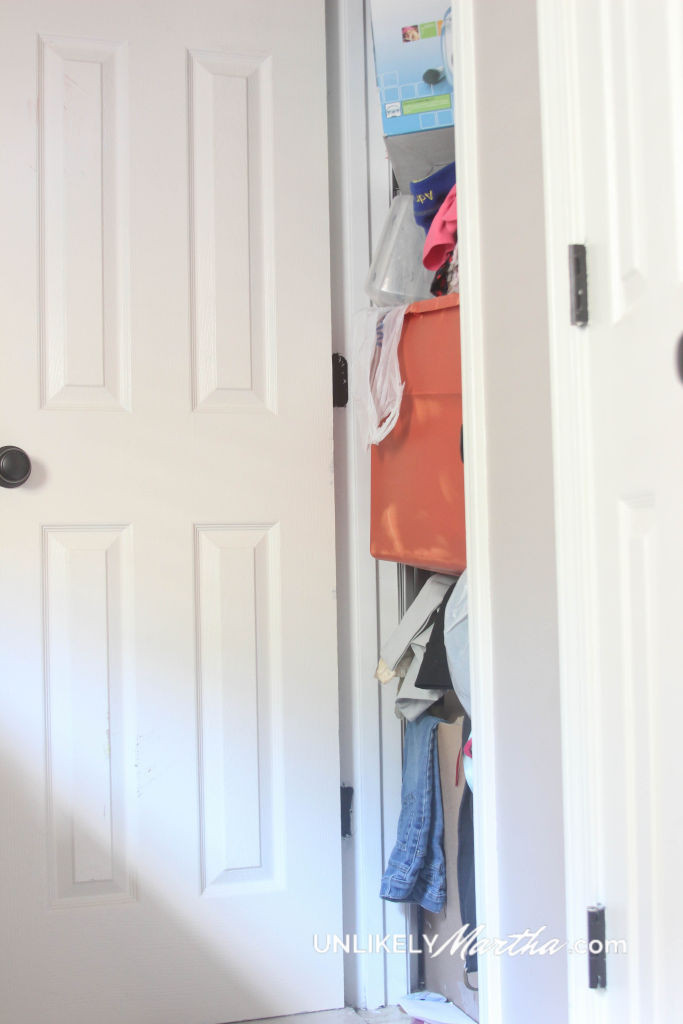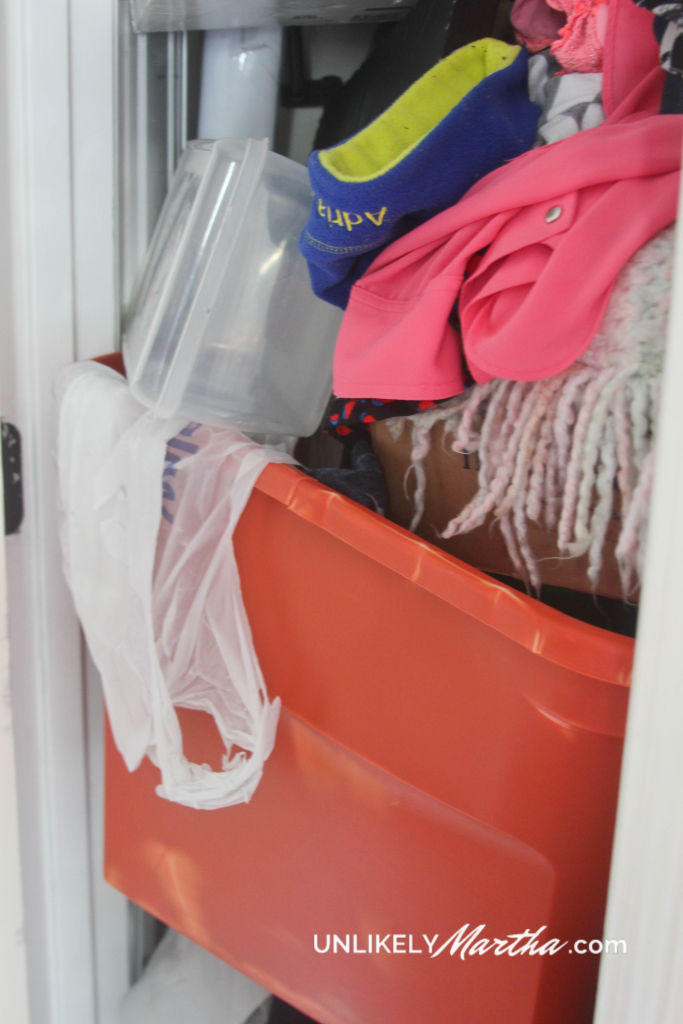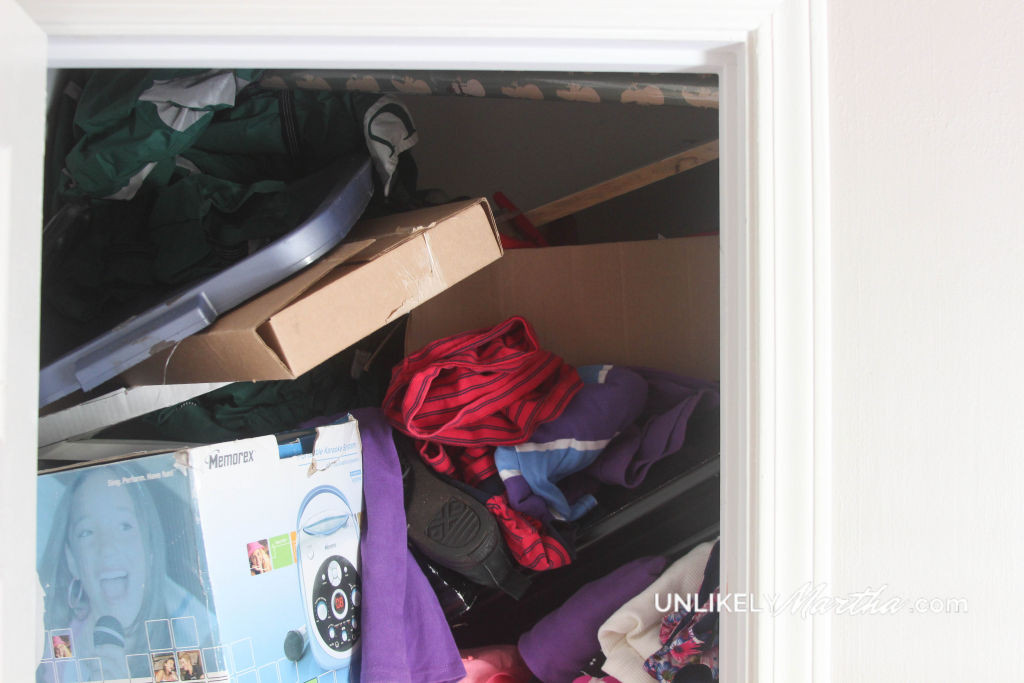 Now for my inspiration for the closet: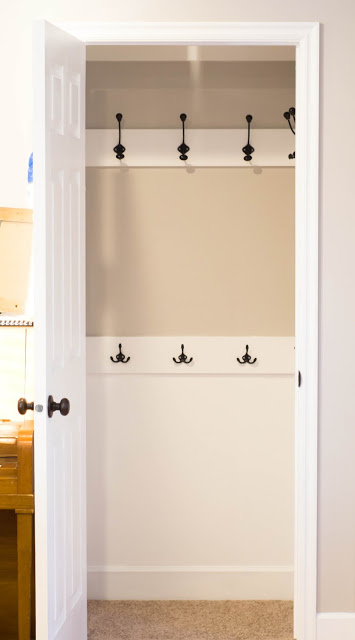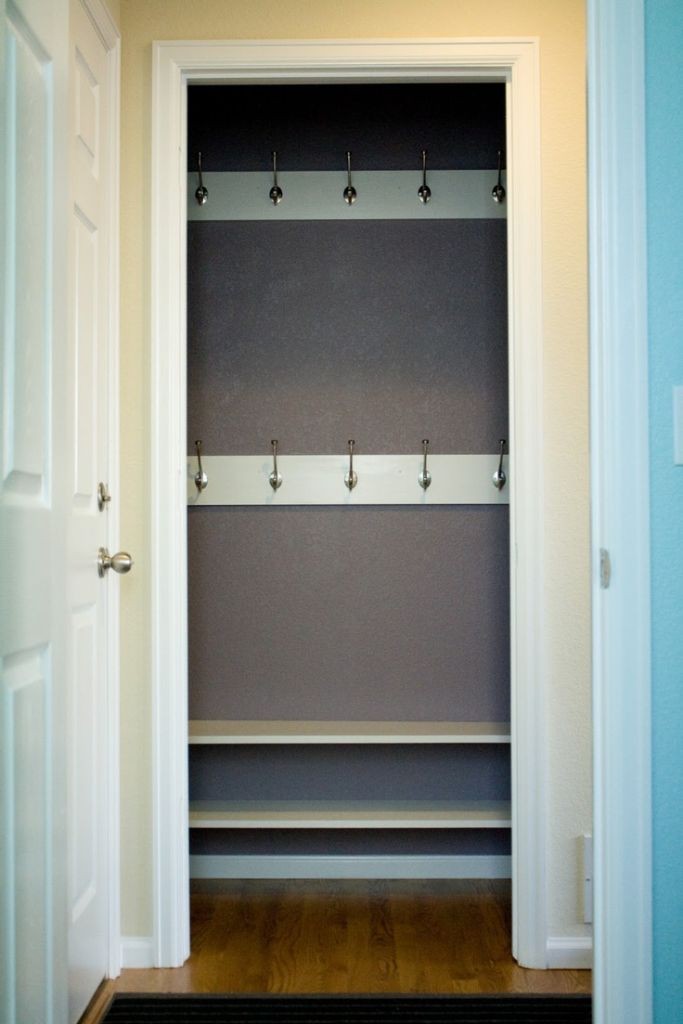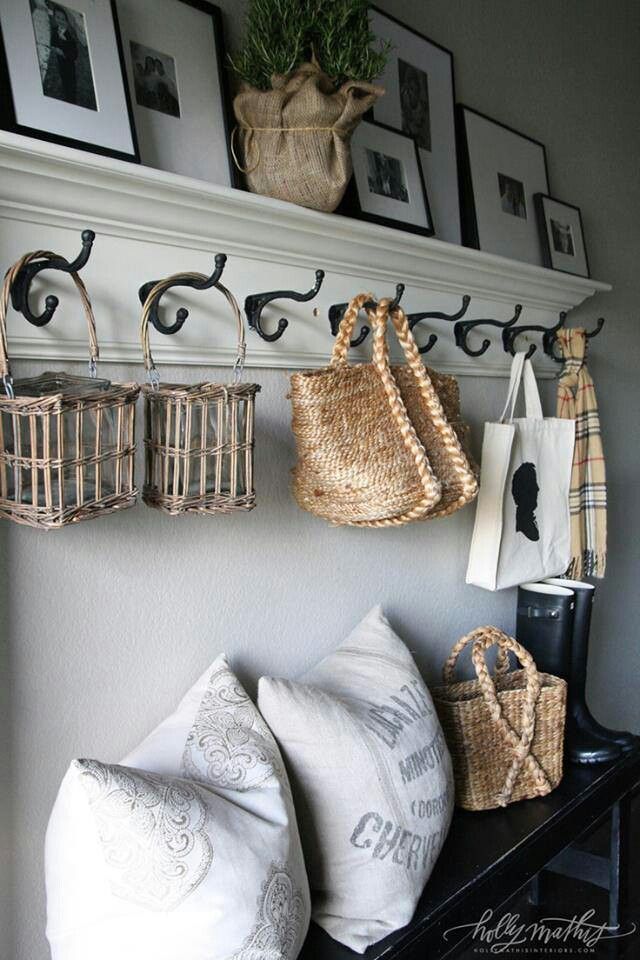 …and so you can get a peek at the other closet, just know the next month will be spent getting these closets together.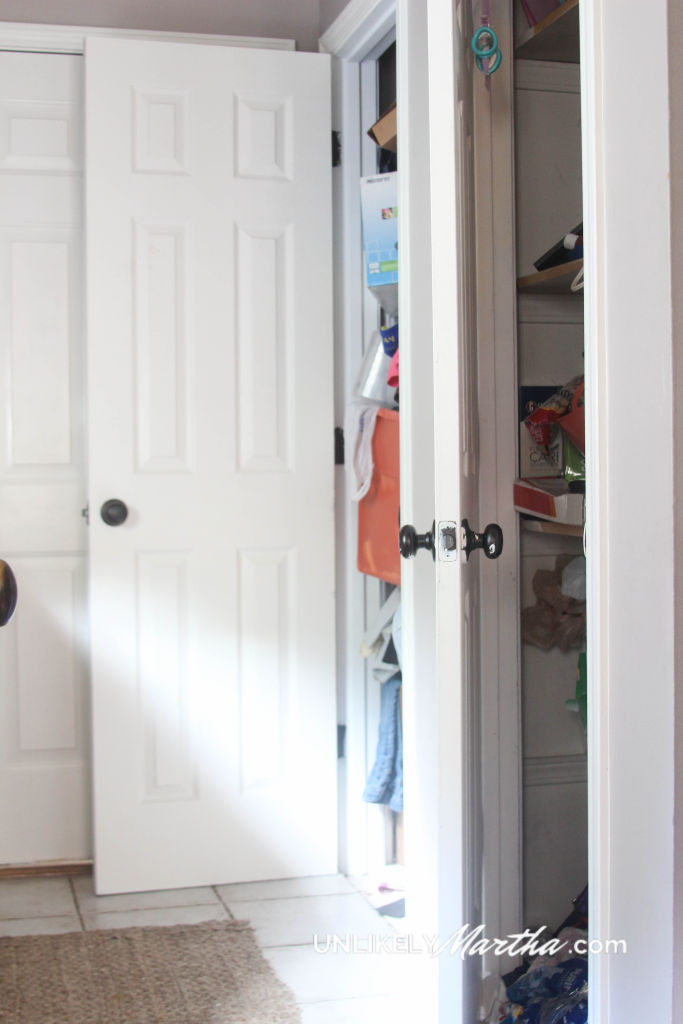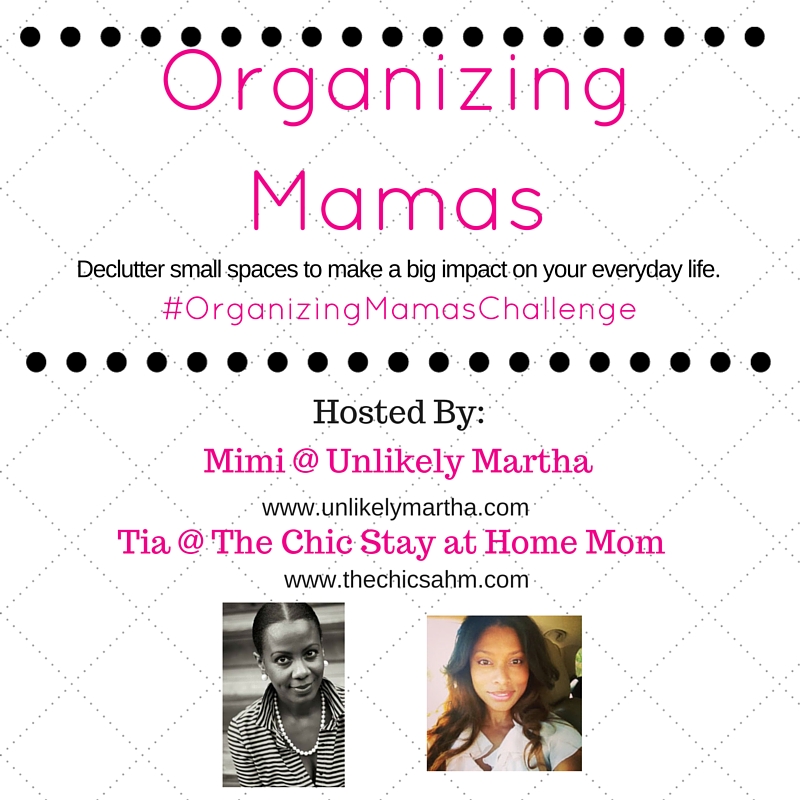 Head over and take a look at Tia's pantry reveal!