Nobody told me that having to get two children ready for school at the crack of dawn would be such a task. Last year they went at different times so it was a little easier. Now I don't have the liberty to lay around and hit the snooze button, I have to hit the ground running. My mother never sent me to school without breakfast and that trait has stuck with me. As I slowly start weaning the house off of sugar….that is another post for another day, I'm trying to find better breakfast alternatives to cereal.
Enter my idea for heat and eat breakfast options. I knew you could bake eggs so I tried this recipe with the children's help and they love them in the morning. Likened to a McDonald's egg Mcmuffin these egg muffin breakfast sandwiches probably have about 3,972 less ingredients and are pretty yummy.
Literally these are the only ingredients you will need. There is room for creativity, whatever you like in your eggs feel free to add them in. Onions, bell peppers whatever you like.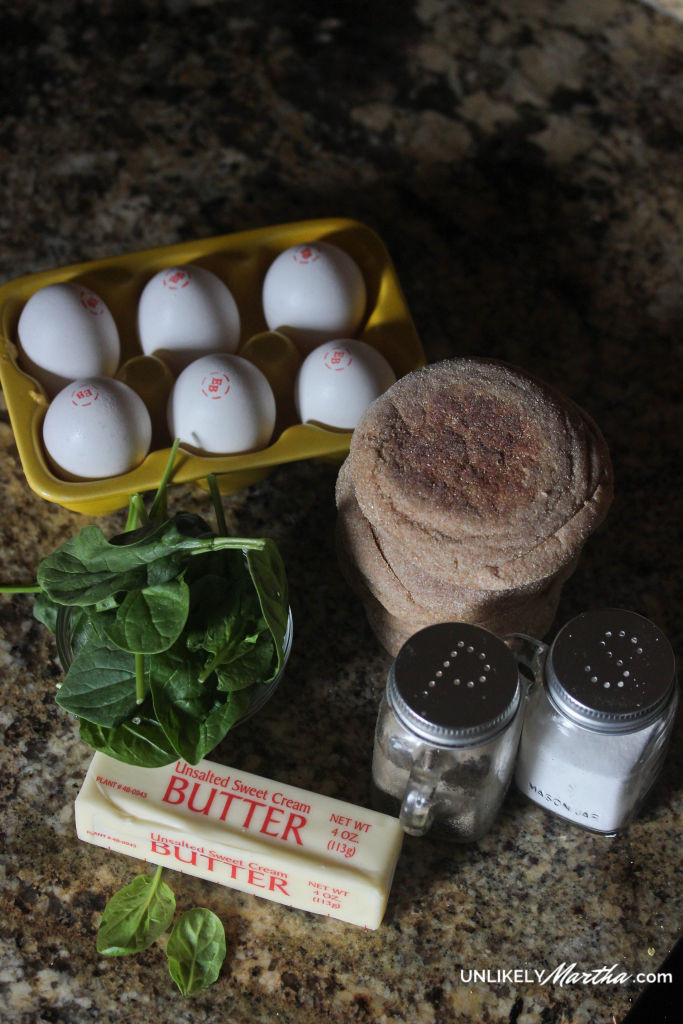 We made these on a Saturday afternoon…..cause I'm trying to reduce screen time around here. Y'all know my little helper is never far off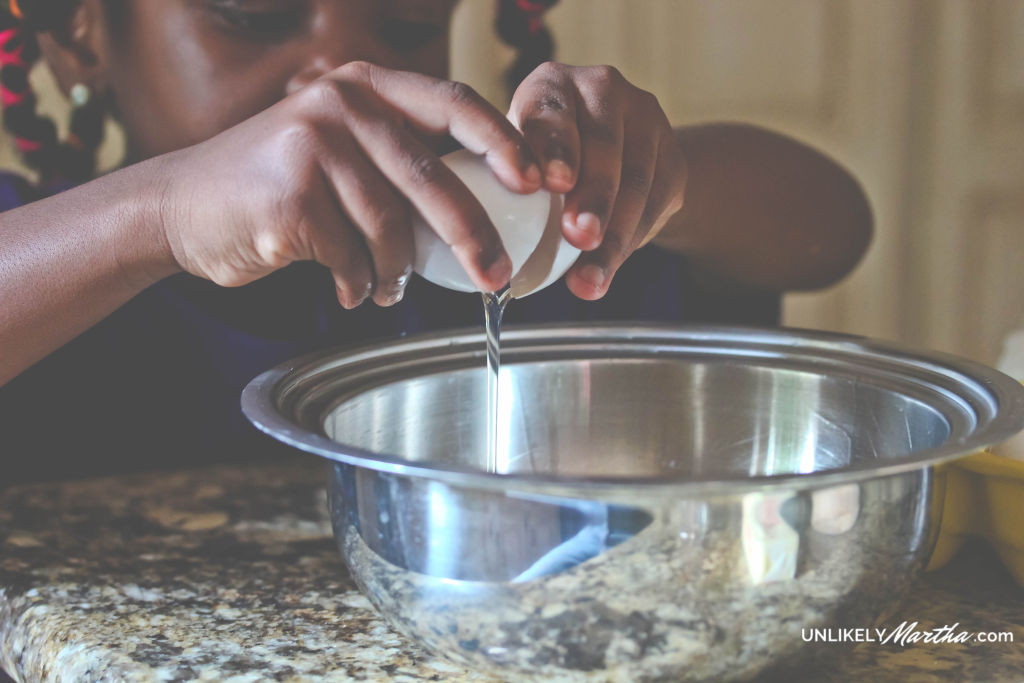 Before putting the eggs in the tin you want to make sure to beat them a little. Don't add in your additional ingredients until you pour your beaten eggs into the buttered muffin tins.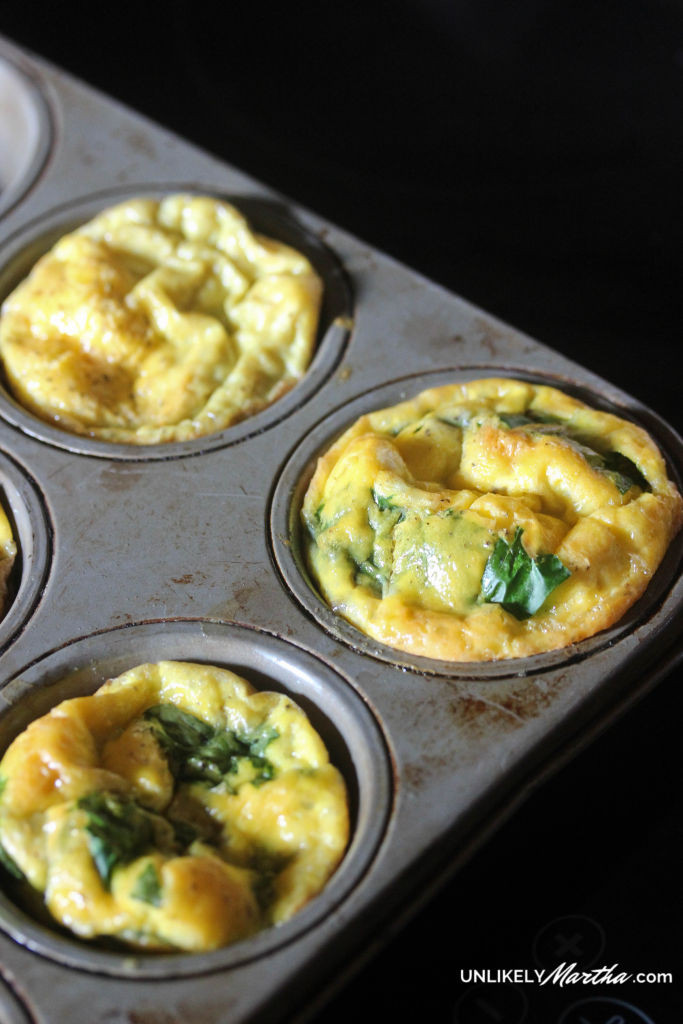 I let the eggs bake for about 25 minutes. Just make sure to check to make sure they are done. Once they were done, I removed them from the tin and let them cool a little more before packing them up to go in the freezer.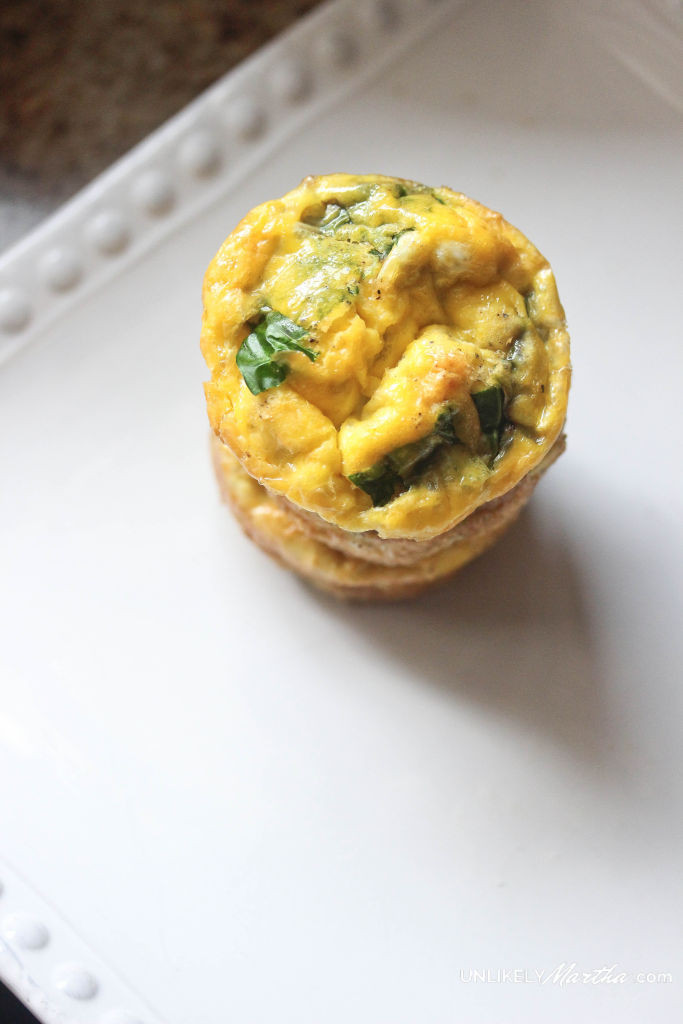 At this point you make the sandwich. Add cheese on this step if you like, or add later when you reheat. After you've made the muffin, tightly wrap in aluminum foil and place in a large freezer bag for storage. If you made different kinds, be sure to label them. The "S" on mine is for spinach.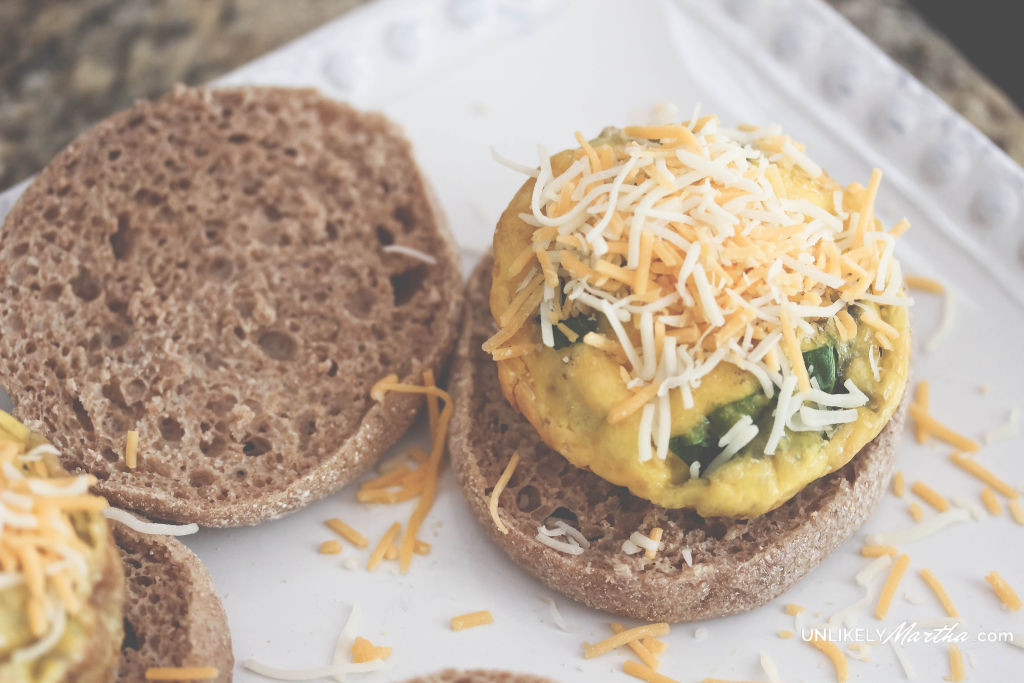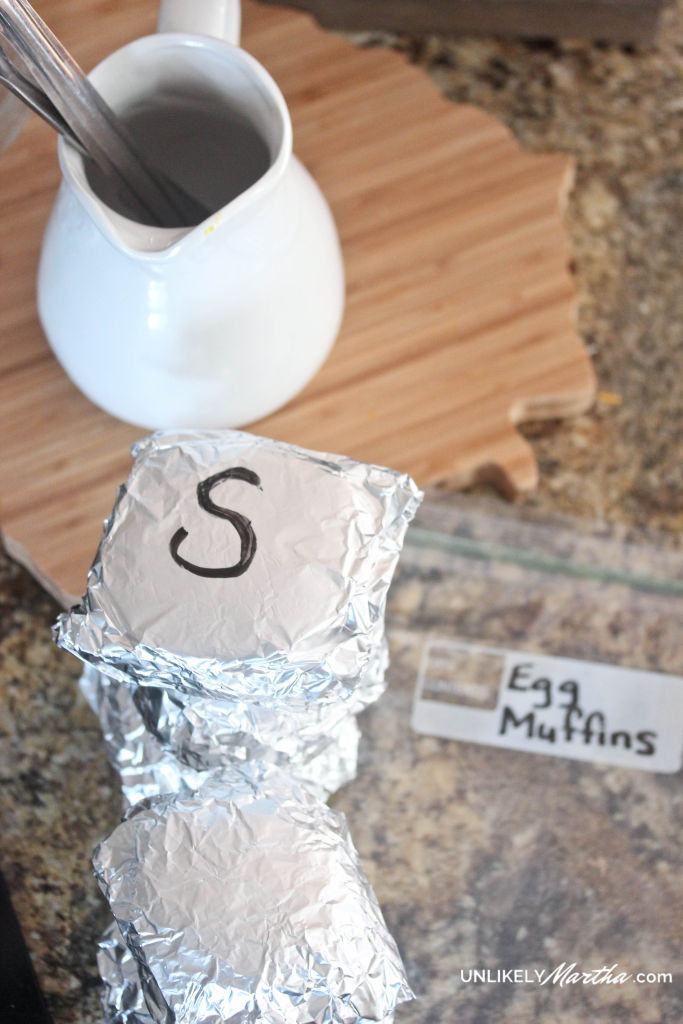 Now….I tried to reheat these in the microwave and the oven. Loved the oven reheat better but it took about 30 minutes to heat throughout. What I do now is put them in the refrigerator at night to help thaw a little and stick them in the oven at 5:30 when I get up and they are ready when the children get up. If you don't have that amount of time, the microwave works but just not as well…in my opinion.
Once heated add jelly or other toppings if you like and enjoy!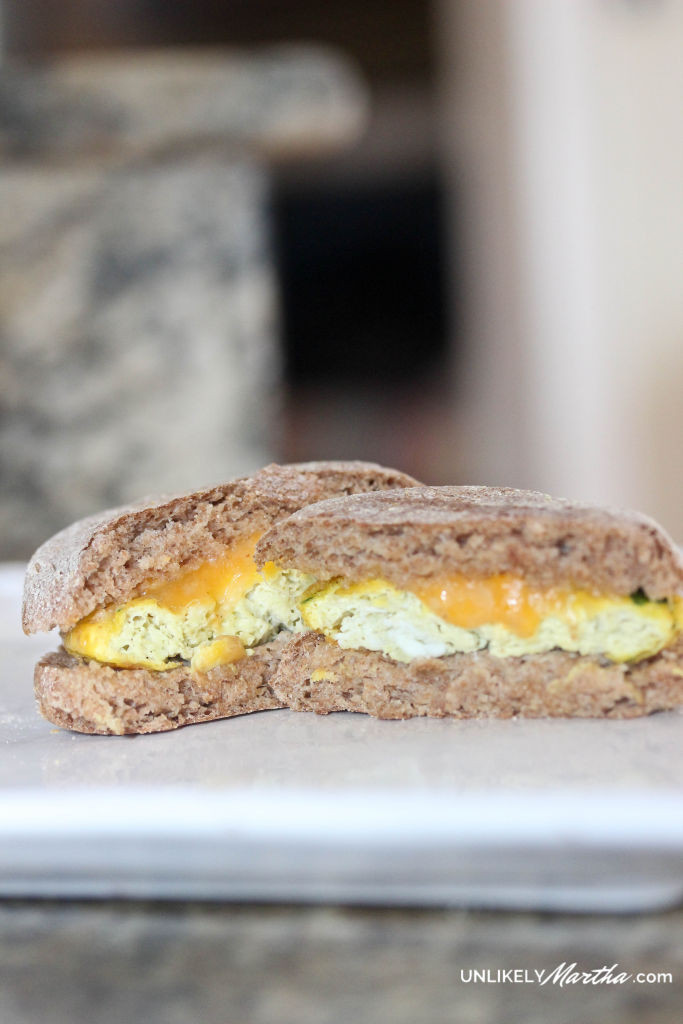 Make Ahead Egg Muffin Breakfast Sandwiches
Author:
Prep time:
Cook time:
Total time:
If making for a week use 5 eggs and 5 split english muffins. The amount of days you are preparing them for determines the amount of eggs and ingredients you will need.
Ingredients
6 eggs
6 whole wheat split english muffins (use what works best for you)
Butter
Egg Fixings (spinach, onions, bell peppers etc.)
Salt and Pepper
Instructions
Preheat oven to 425. While oven is heating butter your muffin tin. Can use an alternate to butter but I like butter!
Crack all eggs into a bowl and season with salt and pepper to taste.
Lightly beat eggs ( add a little water if you like)
Add beaten eggs to buttered muffin tins and add additional toppings if you like. Fill muffin tin only halfway. They rise a little as they cook
Bake 20-25 minutes
Remove from tin and let cool