"I participated in an Influencer Activation on behalf of Influence Central for Just For Me. I received product samples to facilitate my review and a promotional item to thank me for my participation."
Keeping my daughter's hair in protective styles is not only good for my time but also good for her hair. I wash her hair weekly with the Just for Me Hair Milk collection, and dependent on my time I will either cornrow her entire head or cornrow the back and do something quick with the top. One of my go to styles is this quick  twisted pin up style that I have to refresh just once during the week.
Start with freshly washed, or in this case untwisted hair.
Apply a styling aid. I applied the Just for Me gel and Curl Perfecter for hold, and sheen. You can find these products at your local Walmart and they are really great in helping to detangle and smooth out the hair, making sure you get a sleek finish. I put a small bit on and finger detangled prior to twisting.
To complete this style you will also need bobby pins.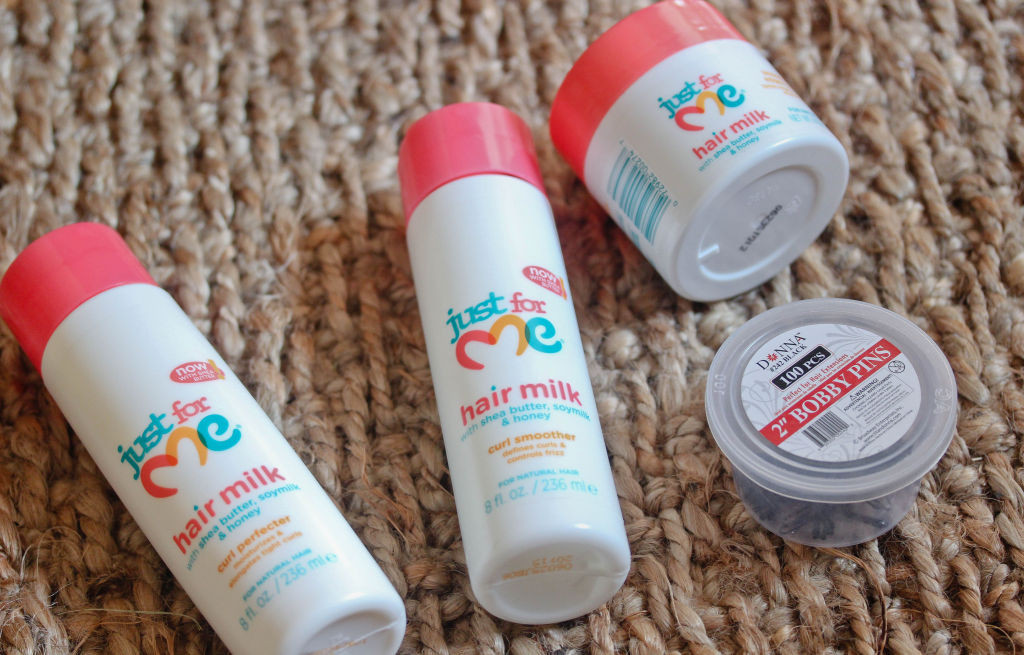 After applying the product of your choice, haphazardly twist chunks of hair. No rhyme or reason to this step, you can choose large or small twists. Make sure to give the twists a little twirl at the end to seal the ends, which I didn't do in this picture!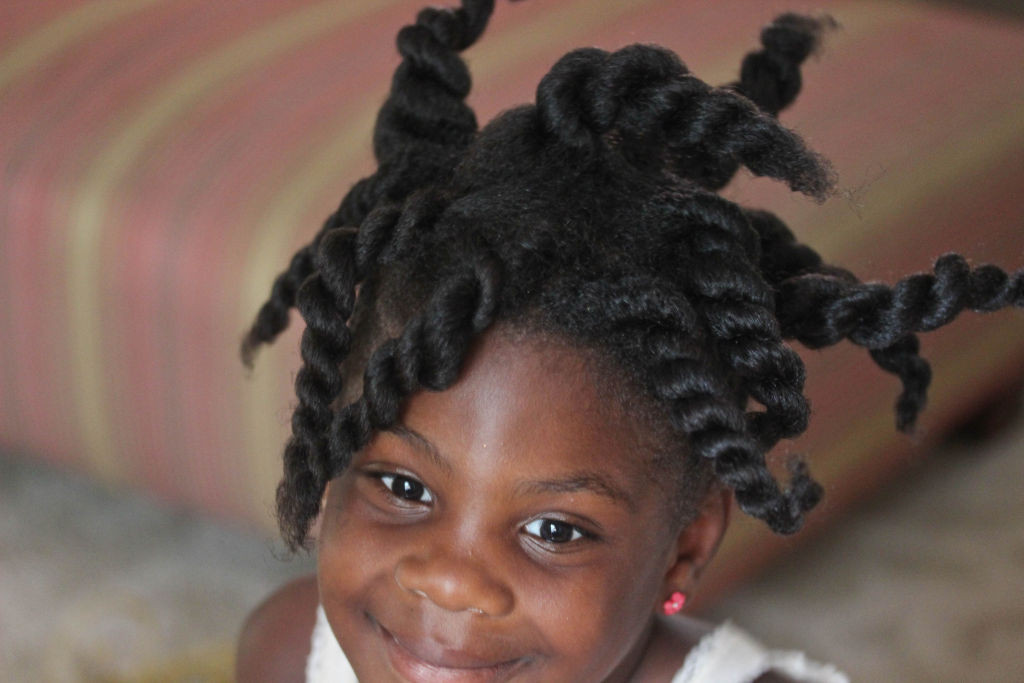 Now you are ready to pin. Leave out a few twists in the front, while you start to pin from the back. I suggest playing with the twists before pinning to make sure you get a result that you like. It is likely each time you do this style you will end up with something different.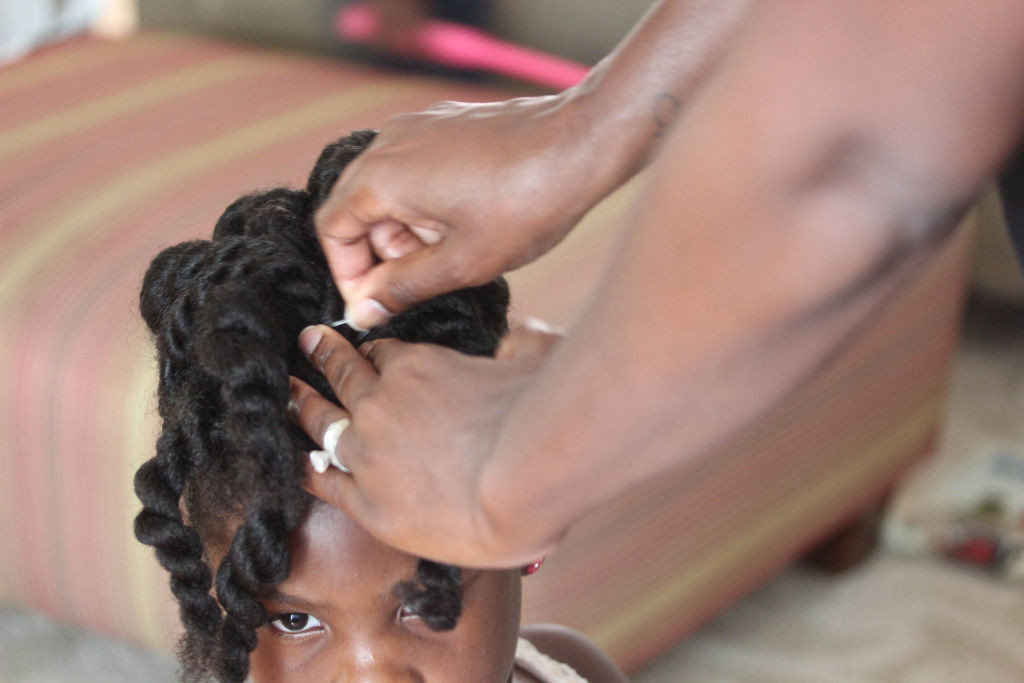 Once you've secured the back, get creative with the few twists left in the front. Swoop to the side, or pin straight back, this is what gives the style flavor.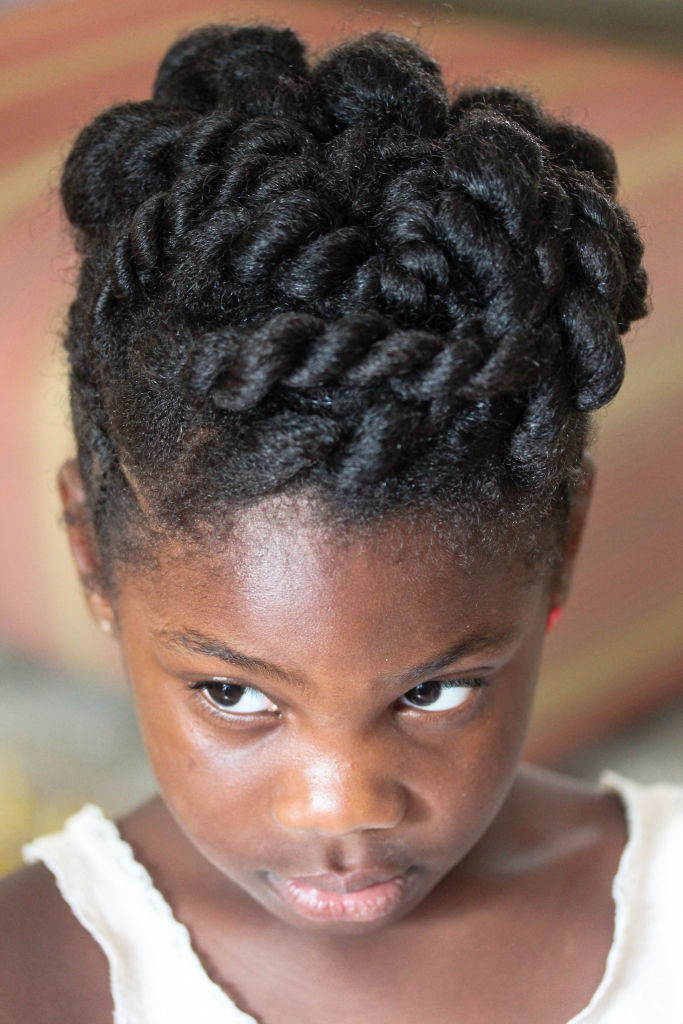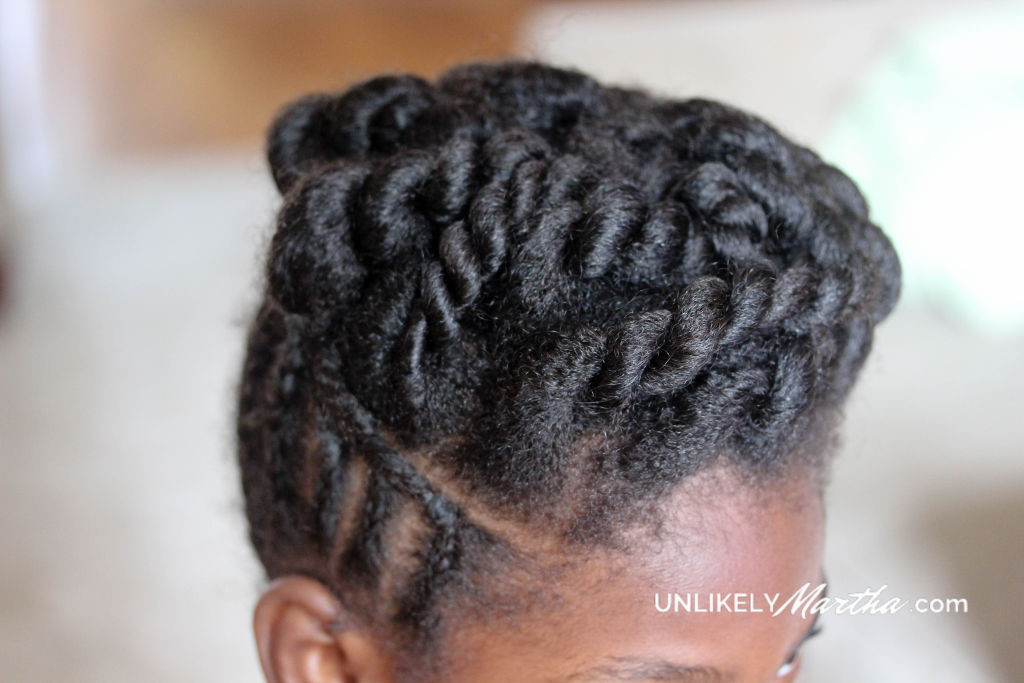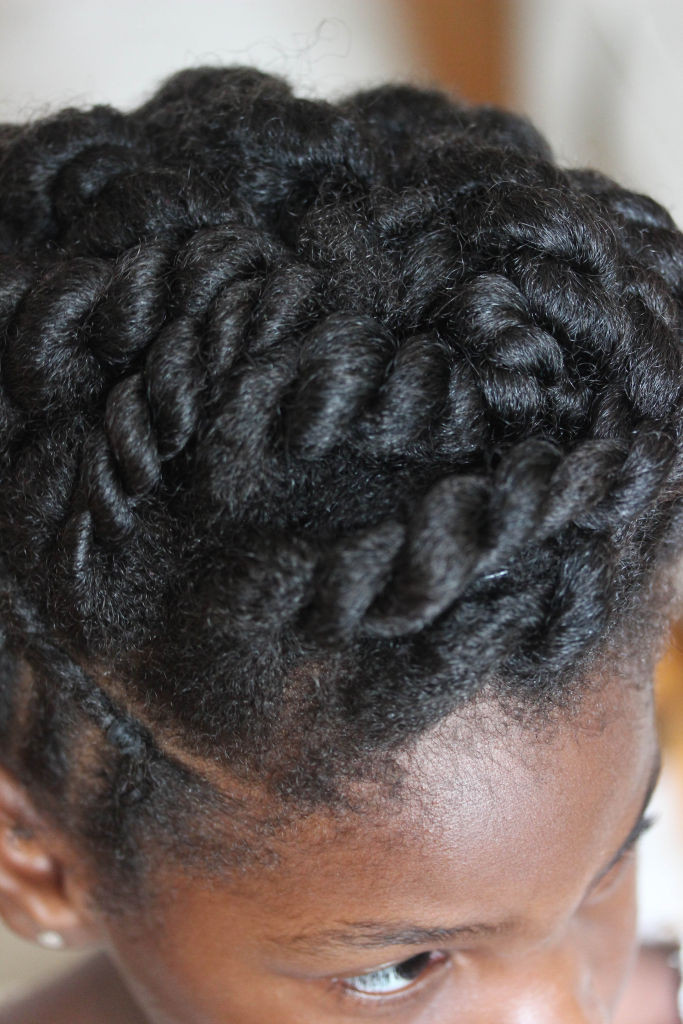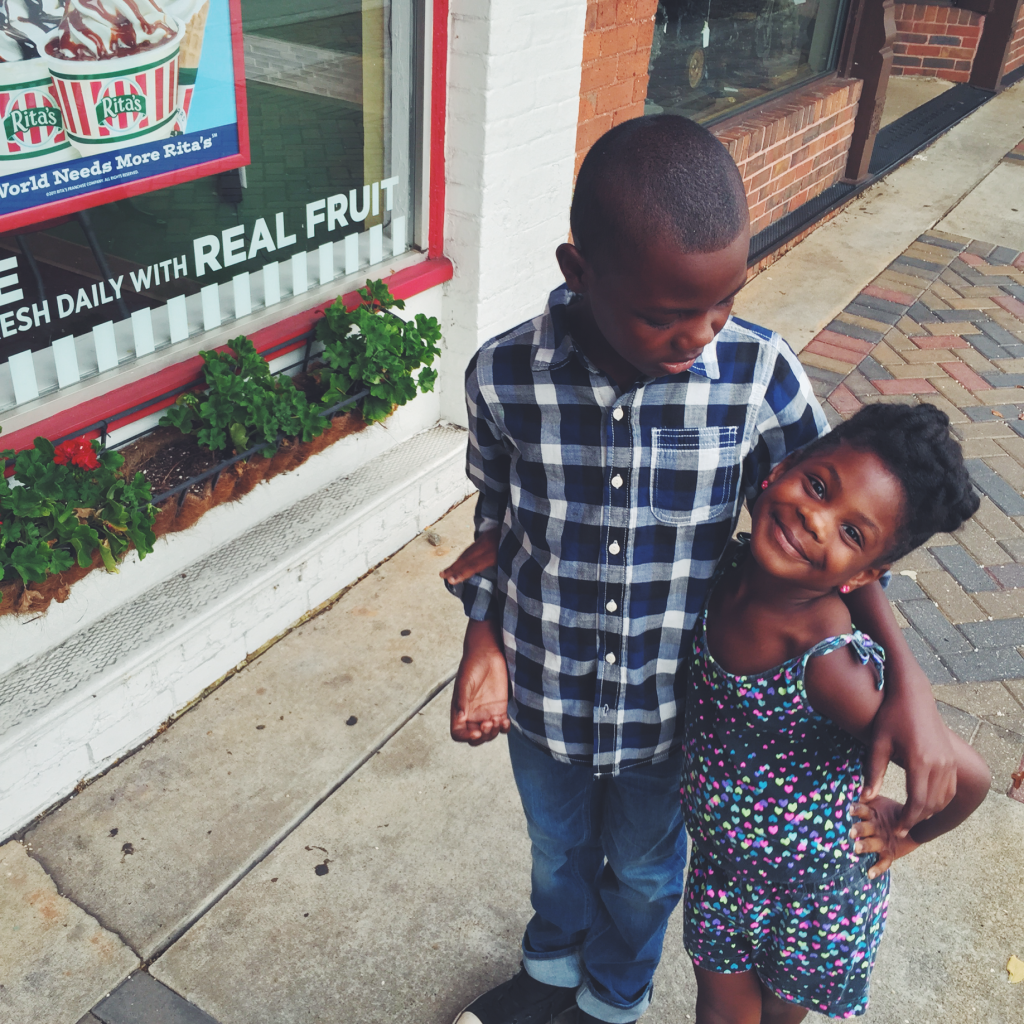 Our new wash routine has truly been made so much easier with use of the #5FingerChallenge and Just for Me Hair Milk Collection. You can read about the wash routine here. To make wash time a little more bearable try using the #5FingerChallenge by detangling with your fingers. The results are better for the hair and hopefully less stress on you as we know wash days for some can be a struggle!