When your hair has been laid and slayed with half a jar of  Eco-Styler gel by a hair combing little girl while you were sleeping, a hat becomes your best friend until you find the time to wash your hair.
This is a true story by the way.
Was never happier about picking up this hat from Target Dollar Spot than yesterday when I had to hide the dried gel crunchiness that is my hair.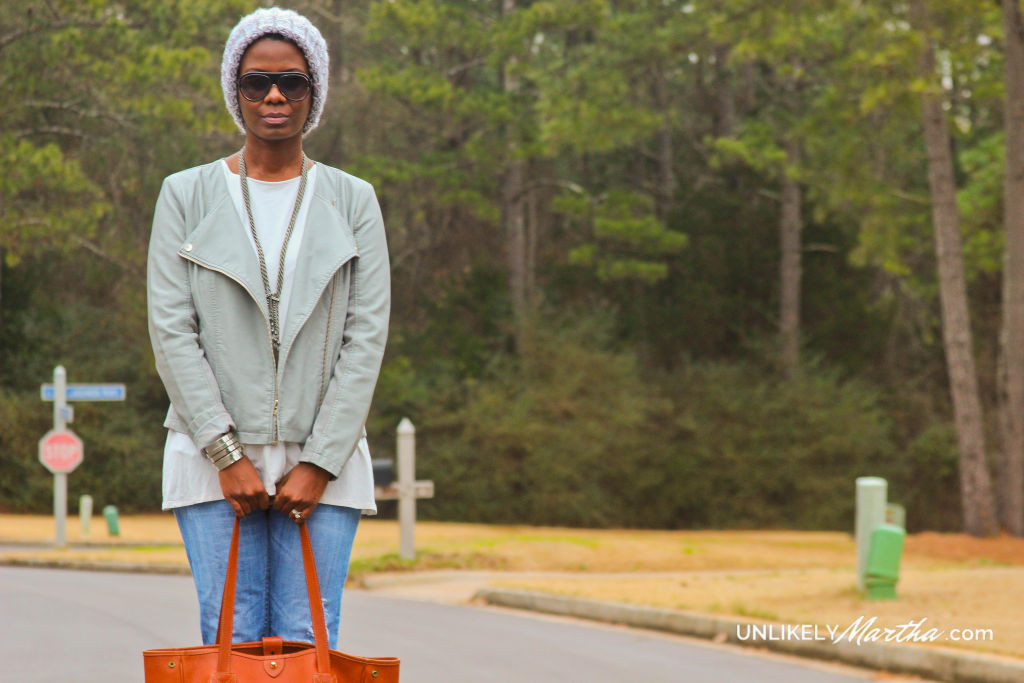 With a day full of errands and a meeting I really and truly needed to be more comfy and warm than anything.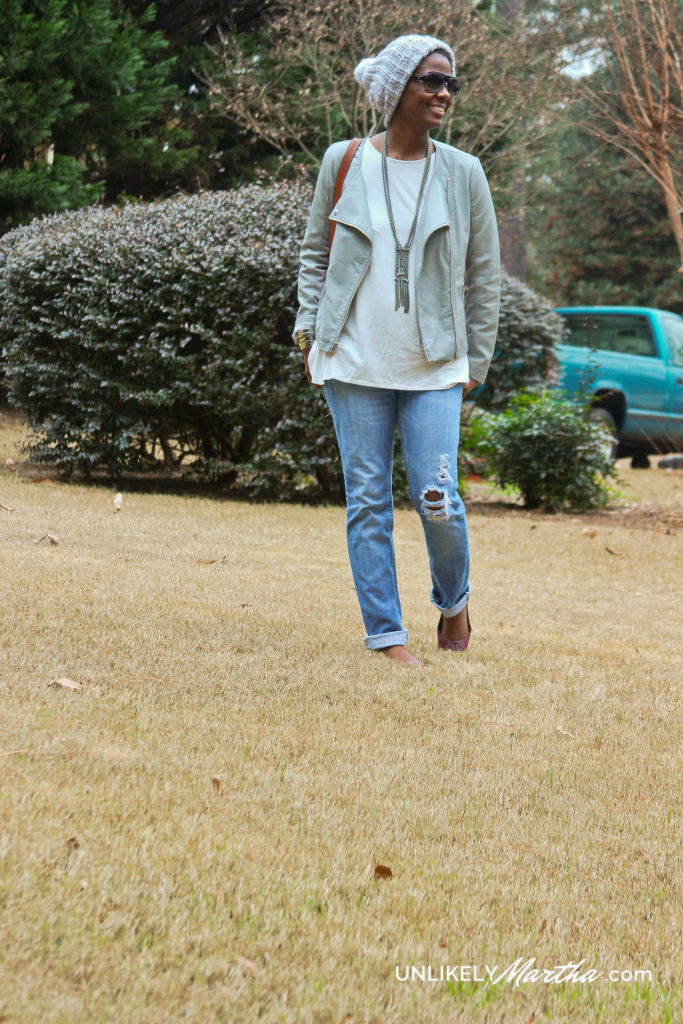 Don't ask about the closet renovation.
Just don't. Not right now, while I'm still digging clothes out of boxes.
Thanks.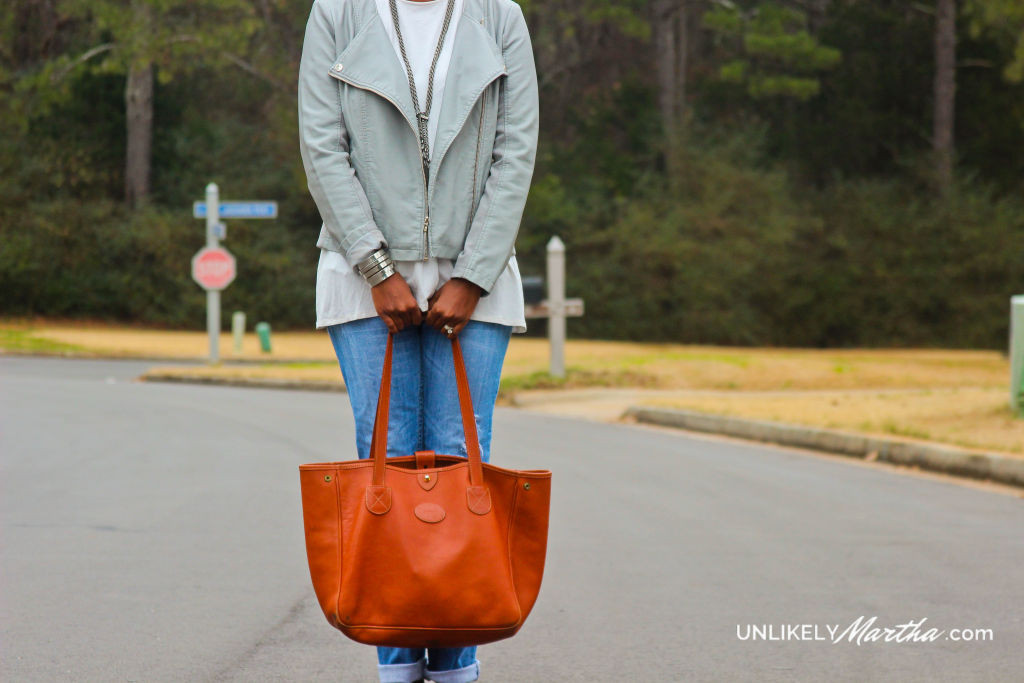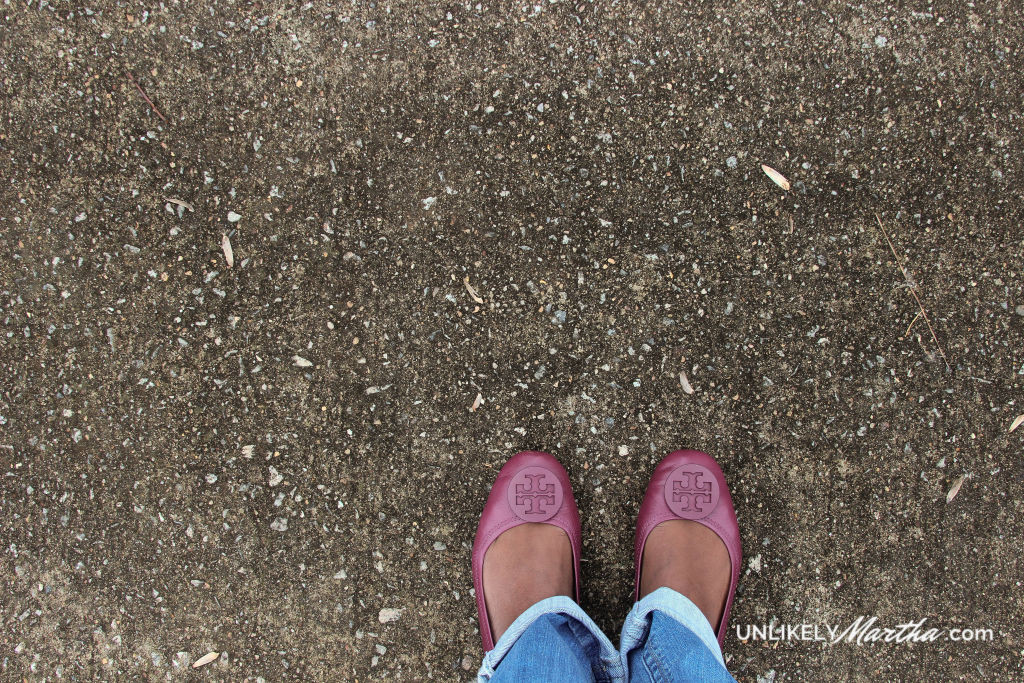 So here I am in all of my hipster mom glory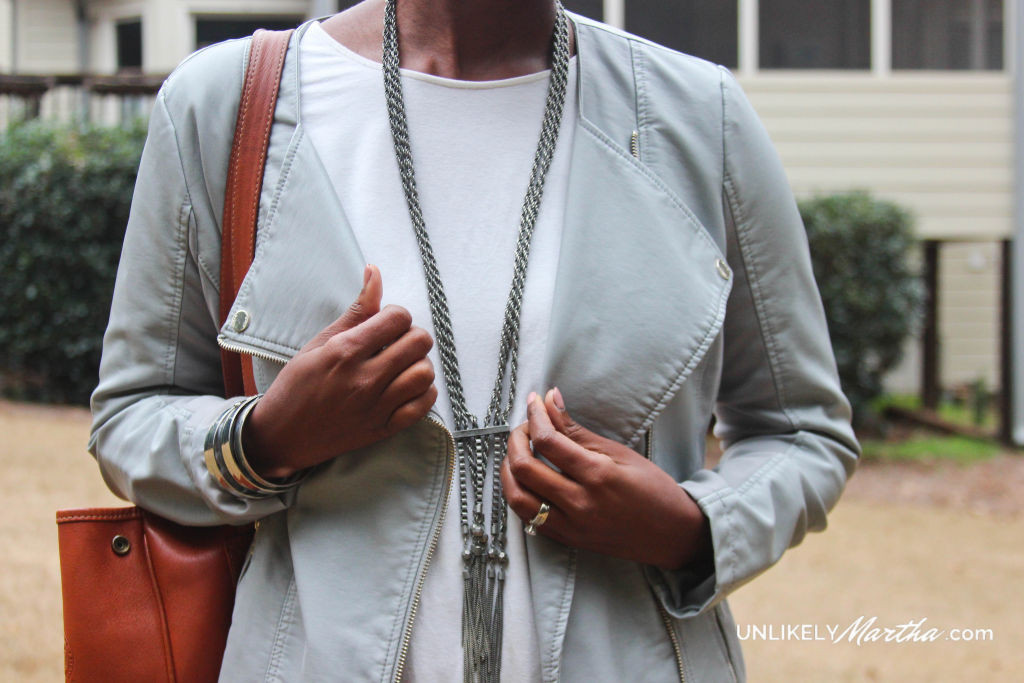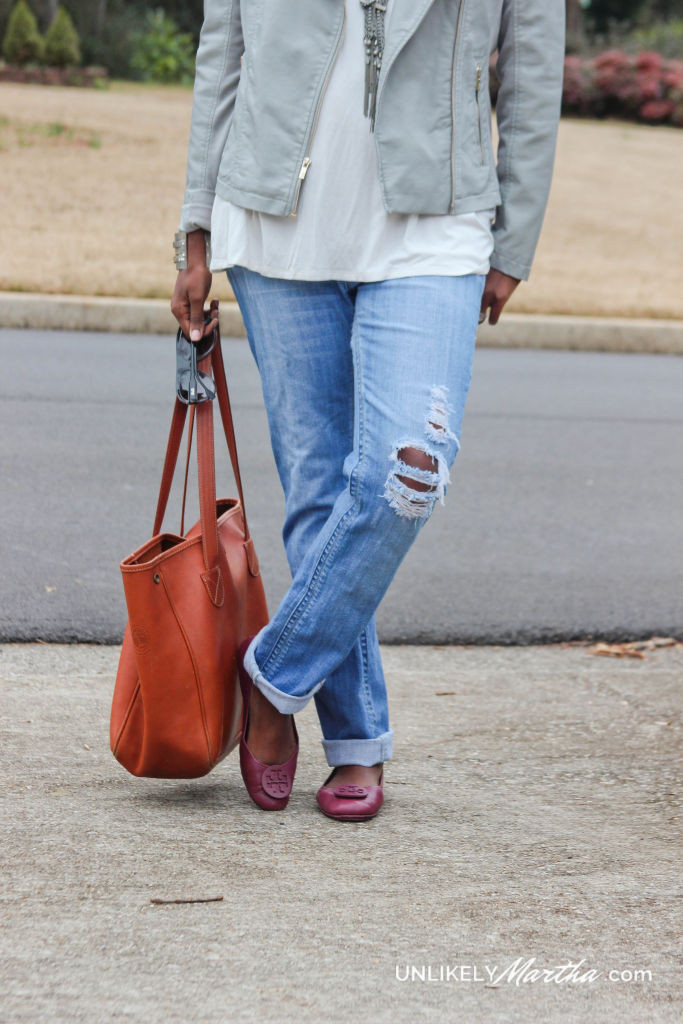 …and when your photographer son says he wants to try out an action shot
you get on the trampoline and jump.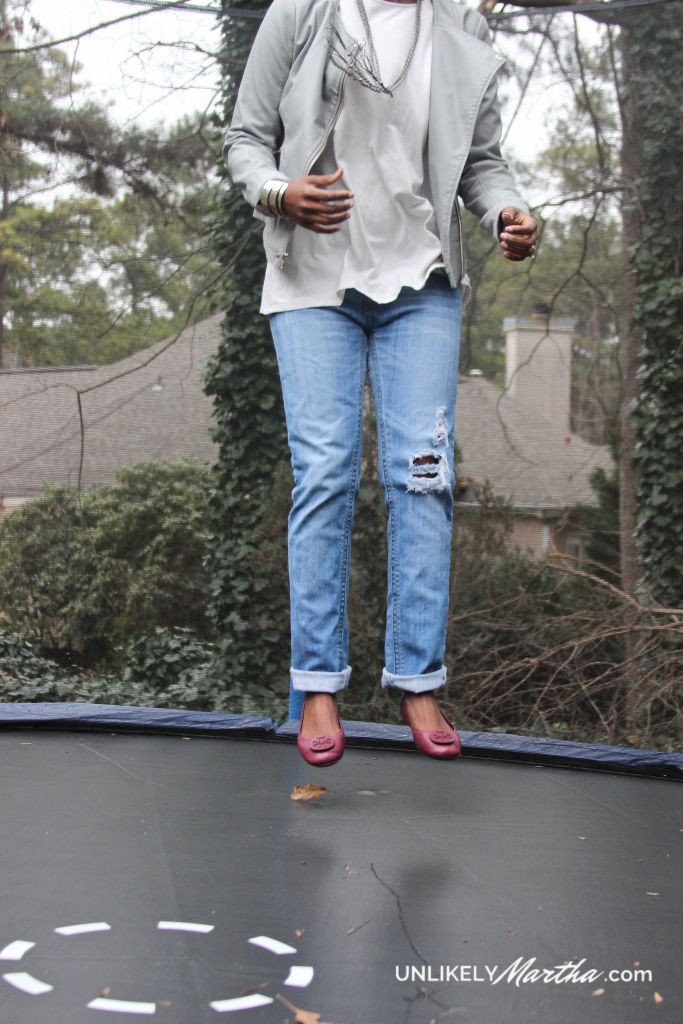 Jacket: Wilson's Leather (similar) | Shirt: J. Jill (thrifted) | Jeans: Express (thrifted) | Shoes: Tory Burch | Purse: My Mama's | Hat: Target |   Necklace: Thrifted |    Sunnies: Dolce & Gabbana
How did he do?!
What's your favorite comfortable and go to style?
Linking with: #FashionFriday | Monday Mingle
This post contains affiliate links.