*Today's post is sponsored by The Style Network*
If I had a penny, or even half of a penny for every post that I've encountered on the blogosphere talking about how Moms and women in general feel about juggling everything from families and careers to being a SAHM and finding time for oneself I would be a rich lady. Very rich.
We see the balancing act daily in our real lives and even on television. Tia and Tamera on The Style Network epitomizes the struggle of trying to be a Mom while juggling career and entrepreneurship dreams. Tia and Tamera are back for season 3 on The Style Network and from the looks of it they are all about finding balance. Take a peek at a clip for the upcoming season! The new season debuts on Sunday, July 14 at 8/7C on Style.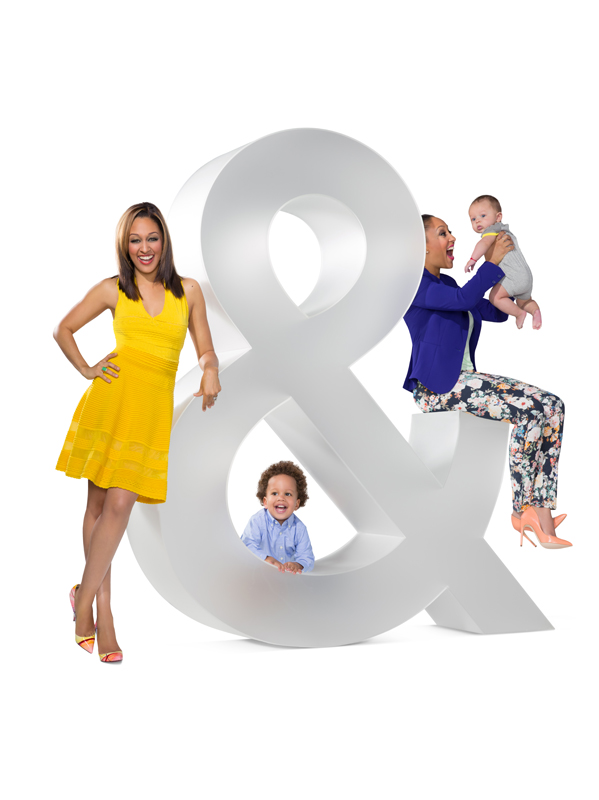 If you could stand to win $2000 swing by Tia and Tamera's Style Network Page for information on how to enter their Instagram "Who Is Your &(And)?" contest which requires you to take a photo with your favorite person and tag Tia and Tamera on Instagram. Click the link for detailed instructions. Also be sure to follow The Style Network on Instagram.
When it comes to finding balance my opinion of having it all is quite different and I suppose it is attributed to the fact that I've worked, and wanted this amazing career and hit the glass ceiling very early on. Hit my head so hard forget climbing back down the ladder I just fell from the top rung and was left splatted  and laid out cold on the floor. I woke up dazed and confused wondering why I was at the bottom when it took so long to get to the top and I had sacrificed time with my family and most importantly my happiness.
When I finally peeled myself off of the linoleum I got up with the help of some smelling salts and went soul searching and I found that indeed while there are things that I want, there are external factors that I can't control. When I realized I could only control my reactions to those factors I became a very happy person. I choose to see the good in everything and everybody until I am proven wrong. I set goals and I plan out the road maps to get to them  as reasonably as I can.
See I think people struggle with this because they are trying to go against the grain of what is natural. What is natural is different for everybody but for ME I've learned the needs of my family trump everything and I live my life accordingly. I'm not always the best mother and wife but at this point in my life having it all is making sure they are happy, and second comes growing a successful career working from home. My priorities are as such and in that order. When I feel stressed I go back to what's most important and I work everything else around that.
Finding balance hasn't been easy and from day to day I feel like I'm dangling over the Grand Canyon by my puny arms but I start over fresh daily. Looking at what I did right and what I did wrong and moving forward. I demand certain things when it comes to making time for myself and I will act a fool if folks don't cooperate so they know first hand about happy Mommy/Wife makes for a happy life.
If I had to offer any suggestions on "finding balance" I would say from experience:
Make self care a priority, make time for yourself.
If you don't feel like doing it. Don't do it. If folks won't starve, be dirty, or hurt themselves it can wait.
Give it your best, that is all you can do.
Don't let other people's goals drive you.
Are you a fan of Tia and Tamera? How do you find balance? Or are you all like what balance?!