This post is brought to you by Kazzam and The Motherhood. All opinions are my own.
Yo. May, hands down is the most stressful month for me outside of December. Dance dress rehearsals, recitals, try-outs, end of year parties/award ceremonies, field day, teacher gifts, graduations, graduation parties, and the last day of school. On May 1st, I gave myself a nice pep talk that I wouldn't let this month get the best of me. I write this on May 31st, rumpled, crinkled, frazzled and such but I made it. School is out, all of the above has been handled and I'm here to tell about it.
In the midst of all these things, I threw Addison a 9th birthday party. Did I really have the time to get a party together? No.
I'm slowly learning that I can't do everything and that sometimes outsourcing is the best move. With a few clicks of my mouse, Kazzam helped me organize Addison's party. Within 30 minutes I had a face painter and a balloon wall ordered, delivery time set-up, and I was done.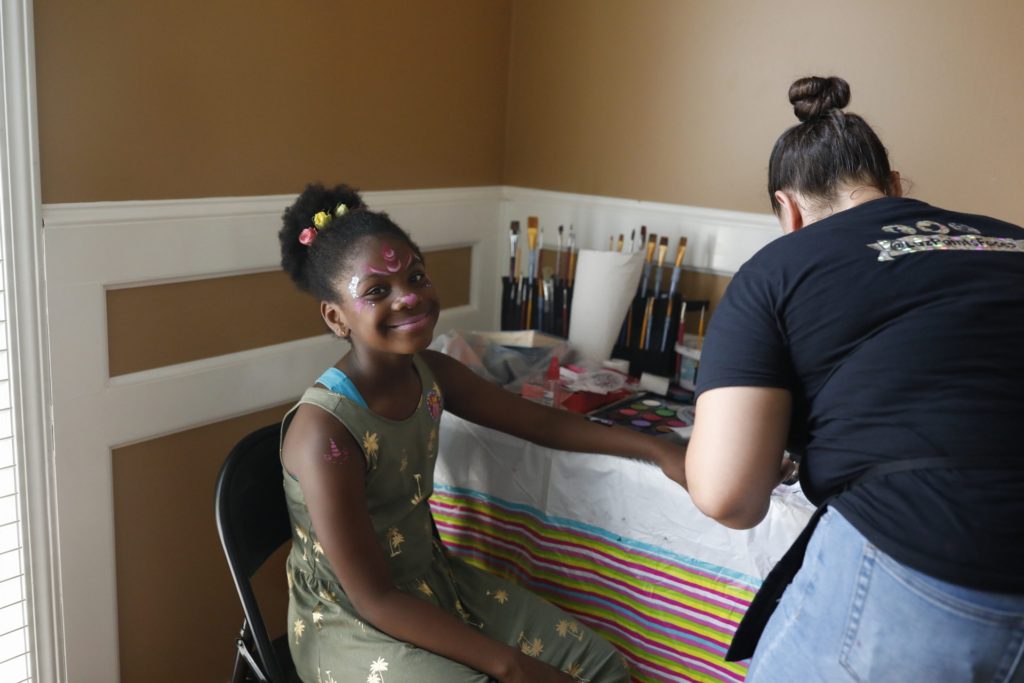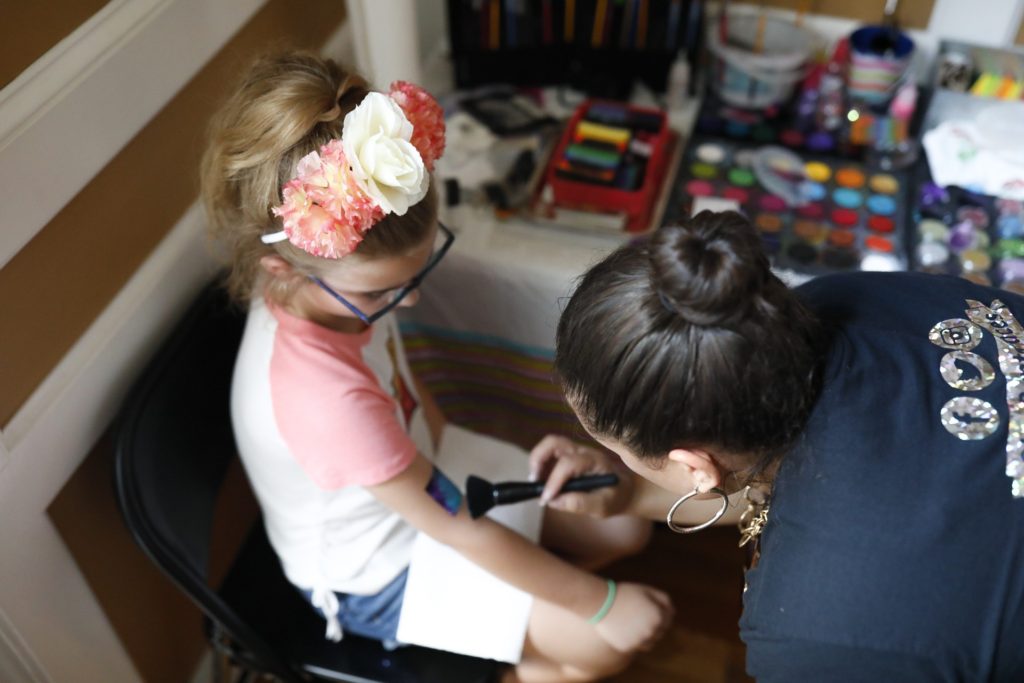 Kazzam is a one-stop shop for consumers to book party activities and entertainers – all in one place online.
I felt secure using the service for a number of reasons to include:
Kazzam guarantees your satisfaction or your money back
All suppliers are background checked
(last but certainly not least) THEY DID ALL OF THE WORK!
To further eliminate myself from having to do things like decorate and make food, I ordered nuggets from Chick-Fil-A, grabbed some plates from the Dollar Tree and had my bestie bring the decor. I was secretly itching to do some sort of craft so I grabbed some faux flowers from Dollar Tree along with some headbands and helped the girls make floral hair accessories.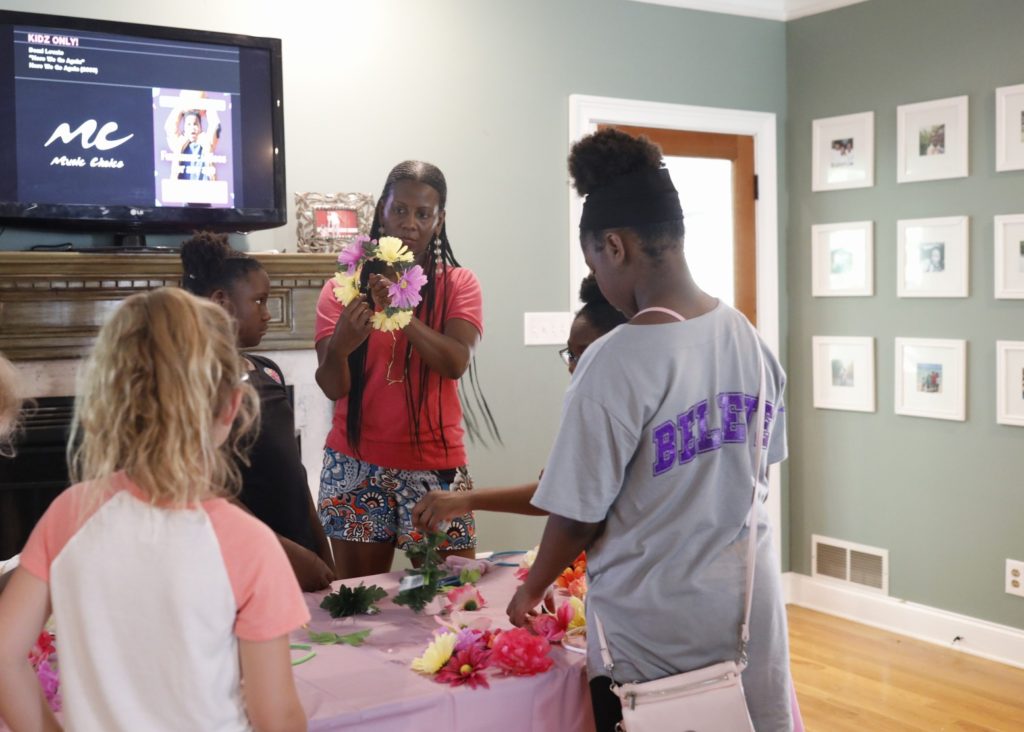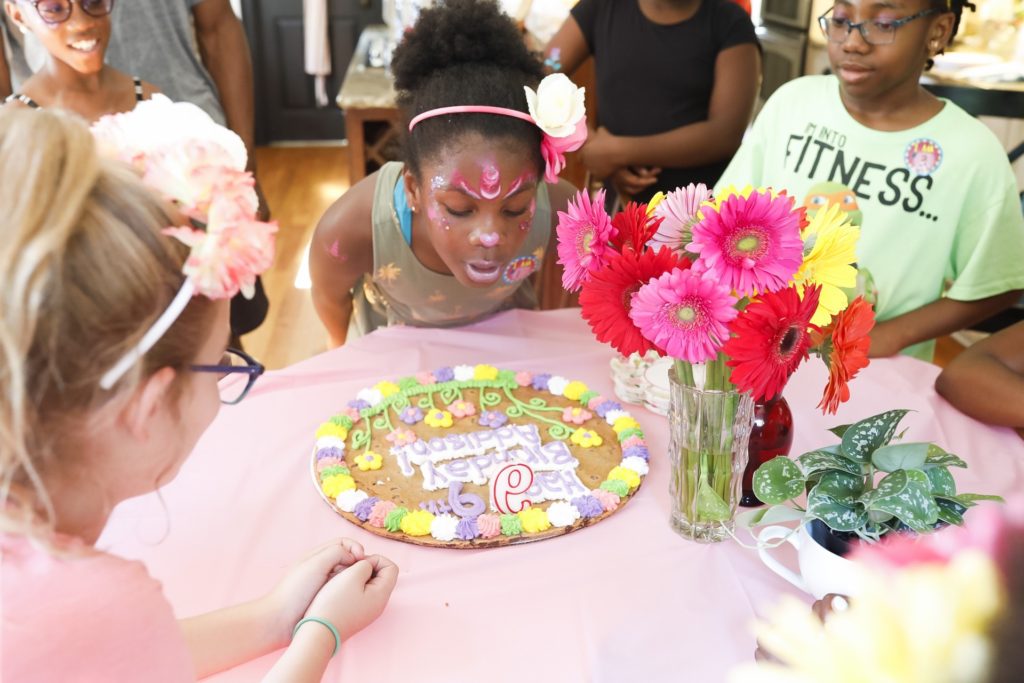 It's hard to believe my last baby is 9, during such a busy time of the year, I'm thankful to Kazzam for allowing me to celebrate her with minimal effort!
Kazzam is continuing to expand across the U.S., with new party service providers signing up every day. If Kazzam doesn't currently service your area, be sure to check back soon, the service is a game changer making party planning a breeze, giving you back your time to focus on the fun aspects of your party… like gluing flowers on headbands!