I don't even know when or how I learned to braid. I know for a fact my mother didn't teach me, because she couldn't braid that well. I suppose I taught myself at a young age. My doll's hair use to be LAID.
Being an only child can get lonely.
When I got to college one of my old roommates knew how to braid hair as well. She taught me how to braid with extensions and it was on an popping from there. We would tag team on doing micro braids. She'd take one side and I'd take the other. Let's just say we made quite a bit of pizza and shopping money.
I actually enjoy braiding hair. It's calming, unfortunately, I don't always have the time to do intricate styles on Addison so when I get a free moment I like to put a protective style on her. Recently I gave her some box braids to give my mornings a rest. I've had people ask how I braid so I thought I'd do a quick tutorial video.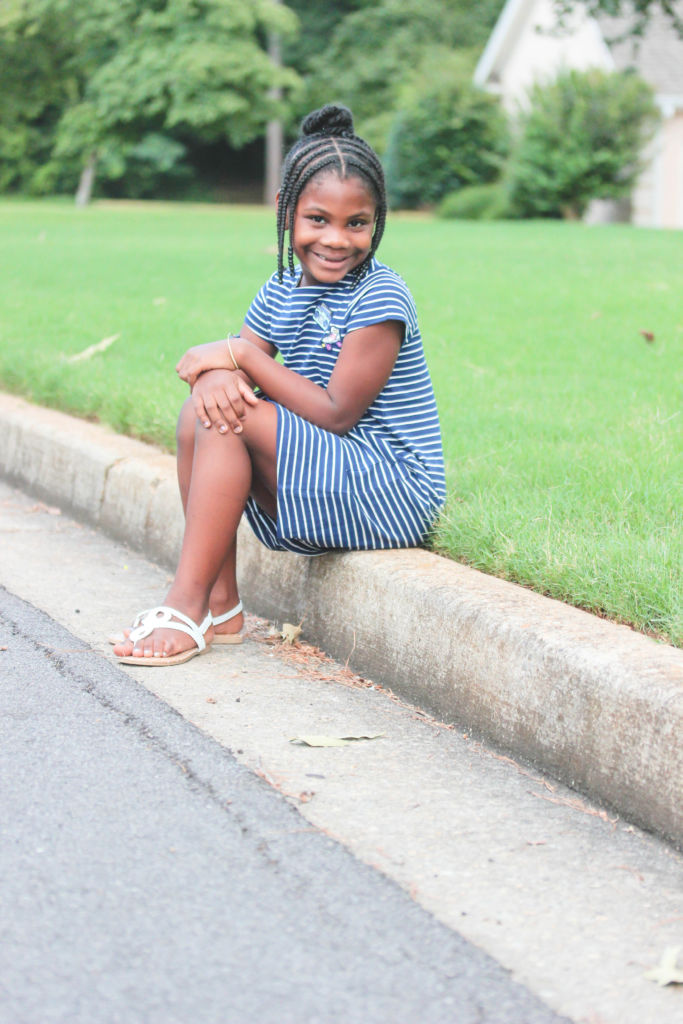 Let me say, this tutorial is not for beginners. You will need to know how to braid hair a little. The key to braiding with extensions is to keep the hair right at your fingertips, that will keep the braid nice and tight. I know it sounds easier said than done, but with a little practice you can do it!
In the video, I highlight how to hold the hair and the simple process that connects the extensions with the real hair. I hope something in this video helps. If you become a braiding guru after watching this, holler at me and let me know!
Be sure to subscribe to my YouTube channel! ( hover over my profile pic below and the subscribe box will appear.) I post content over there that doesn't always make it to the blog like speed cleans of my sometimes messy house.