Two weeks ago Tia from The Chic SAHM and I revealed our before spaces for the start of our bi weekly organizational challenge where we encourage one another to get our homes organized and in order. With school starting it was only right that we did our children's play and learning spaces.
My children's looked a little something like this. To see the rest of the before shots click here.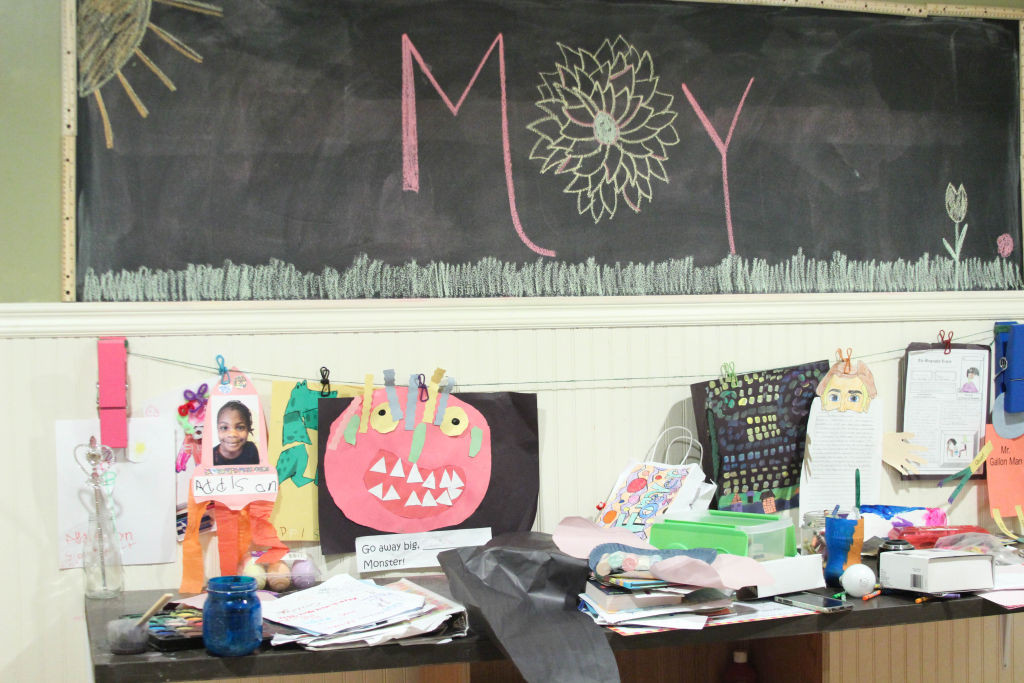 I'm not nearly done with this space but I needed it organized so that the children would have a space to do their homework. This room will be getting new paint and furniture in the coming months so right now it is just holding us over.
Don't even say anything about how I couldn't be bothered to get the chalkboard really clean before writing on it. Oh well. The chalkboard is trimmed in rulers that I attached to the wall with black finishing nails that blend into the chalk paint.
The book shelf under the floating desk  was my mother's. I have plans for it to get made over or re-purposed elsewhere in the house but for now it holds these stackable bins from the Dollar Tree that hold chalk, paint, crayons, and pencils.
Designing a space for both genders is a bit of a challenge so these pink baskets will eventually get moved into her closet upstairs but for now they hold work books and other supplementary learning materials.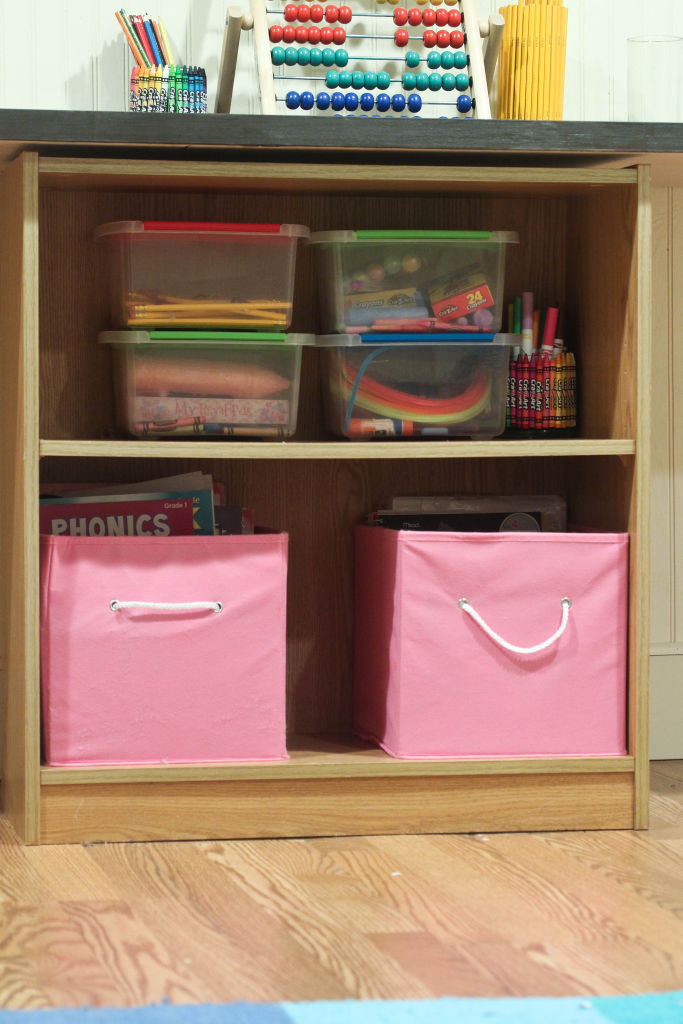 I don't allow televisions in their rooms so a few weeks ago we finally broke down and added cable to the room. The television was always there it just didn't work. My hope is that for the times they are allowed to watch TV that they will move their noise down here.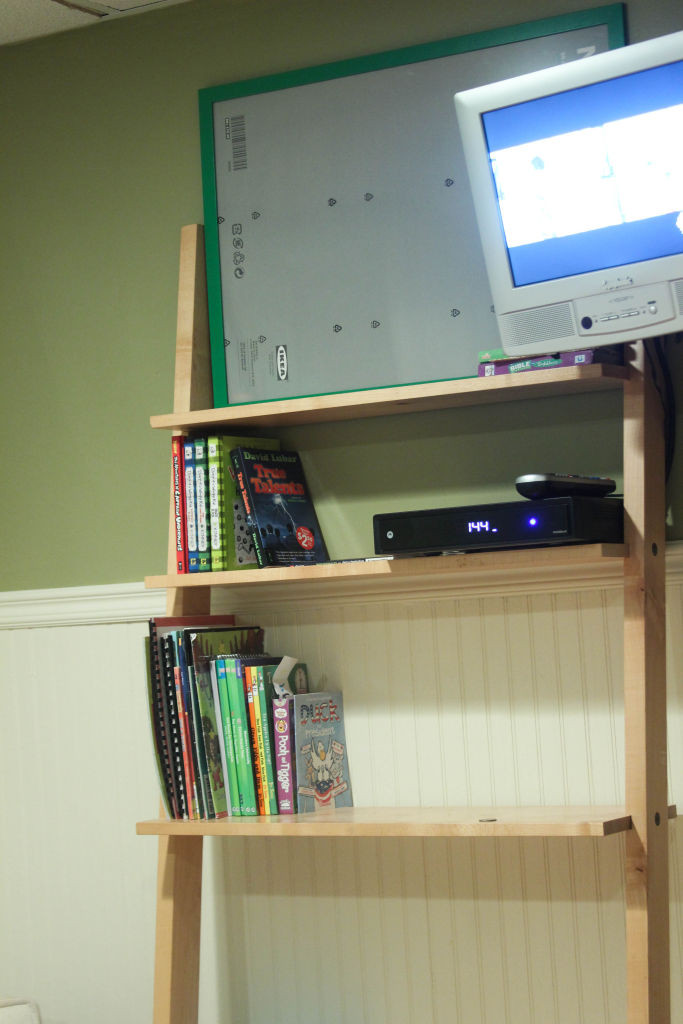 I added some storage to the desk for their pencils and crayons. I made this with a glass jar and crayons from the Dollar Tree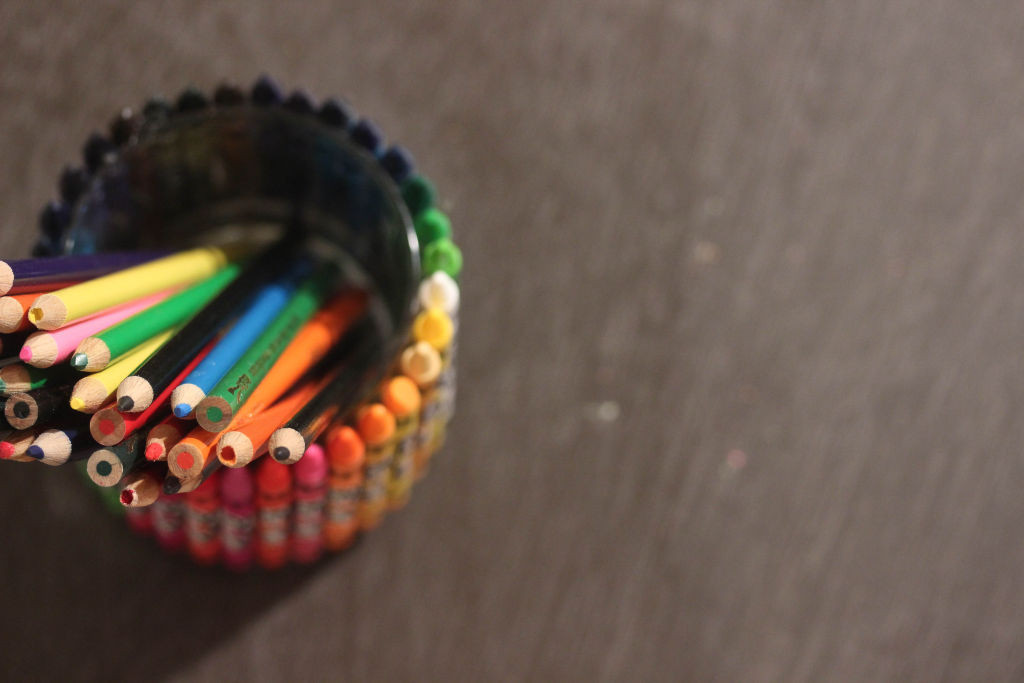 With the TV down here I needed some temporary seating so I cleaned this ottoman that once sat on my porch and we already had this chair and reversible pillow from Ikea. The map is a wall pop that I stuck onto a piece of cardboard and framed.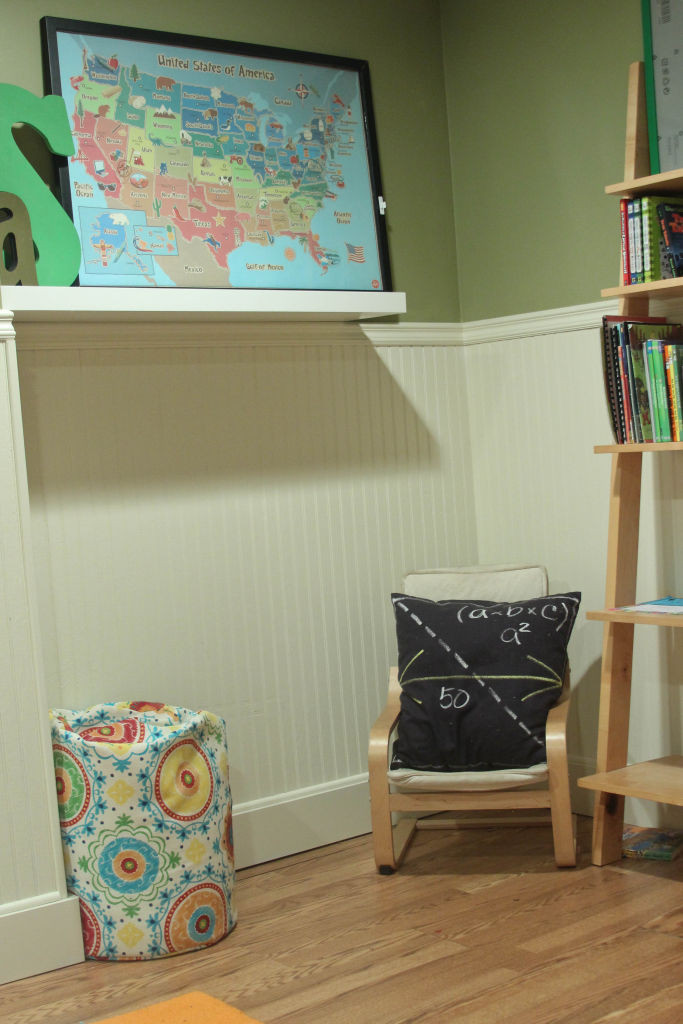 All of my children and husband have the same initials, thus the A and the S.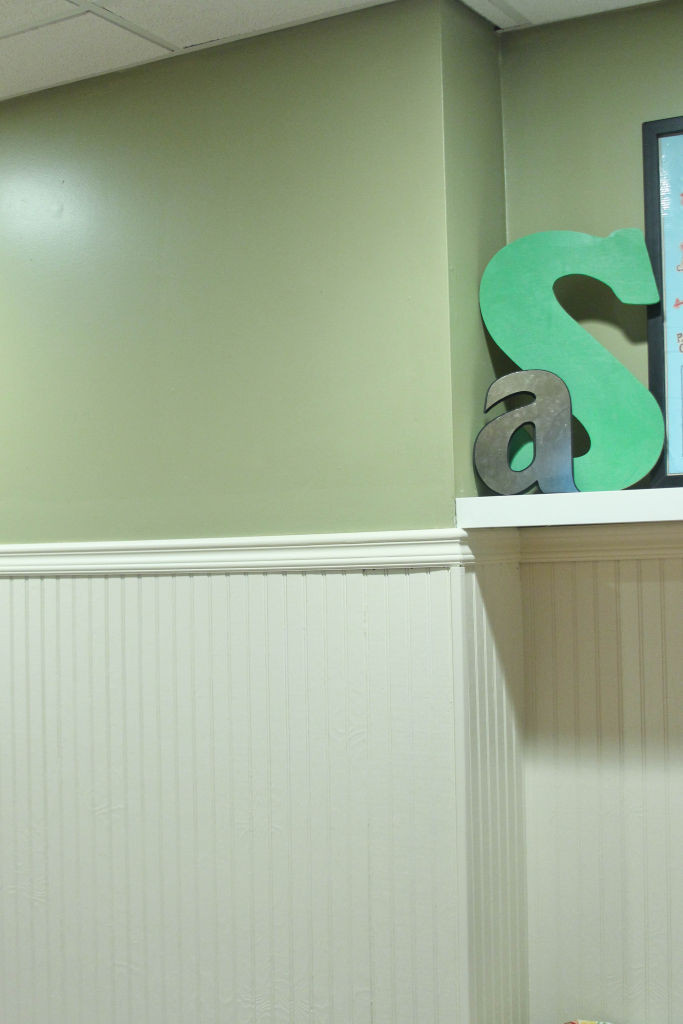 Found this rug at Target for $23. It works for now. They sit and play games and puzzles on it. I am on the hunt for a larger rug but for now…..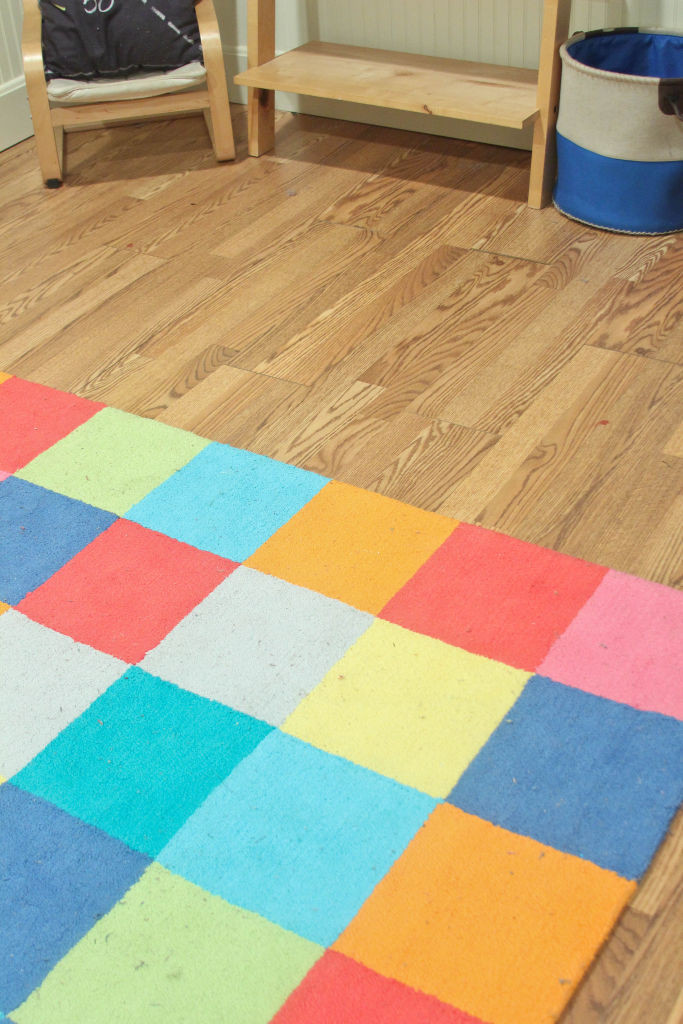 So that's the playroom for now. As I make changes I will share them.
Next up is kitchen space(s). I have plenty to work with in that area. I did the pantry but when I say don't open a cabinet or drawer because something may come crashing down on your head….don't open a cabinet or drawer other than the ones that house cups and plates.
Head over to see Tia and the transformation she made in her space. So now you see how this works, in two weeks we'll start with the link up so get your spaces together and be prepared to share them with us!