We're still chugging along with the master closet. I'm currently typing this to the background noise of a jig saw, hammer and air nailer. I'm so happy to start seeing some tangible changes this week.
If you've been MIA the past two weeks, we are participating in the One Room Challenge. If  you aren't familiar with the ORC, it is a six week challenge where designers, and guest participants share the transformation of a room from concept to completion. It's quite inspiring to see so many people transforming their homes during this six week period. You can follow along by going to the link above or scrolling #OneRoomChallenge on Instagram.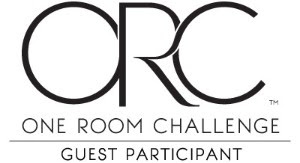 If you need to catch up, here is Week 1, and Week 2.
Happy to report we stuck to the script this week and got the shelving built. Again, when I say we, I actually mean he. With an awkward corner we knew we didn't want the poles from the left and right side of the closet to cross over each other so we needed something to keep that from happening. We came up with the idea to put a small shelving system in that would serve as not only storage but also as something to affix the closet poles to.
I'll be honest, when I posted the inspiration photo last week, I was a little skeptical that we would get it done.
But would you look at this….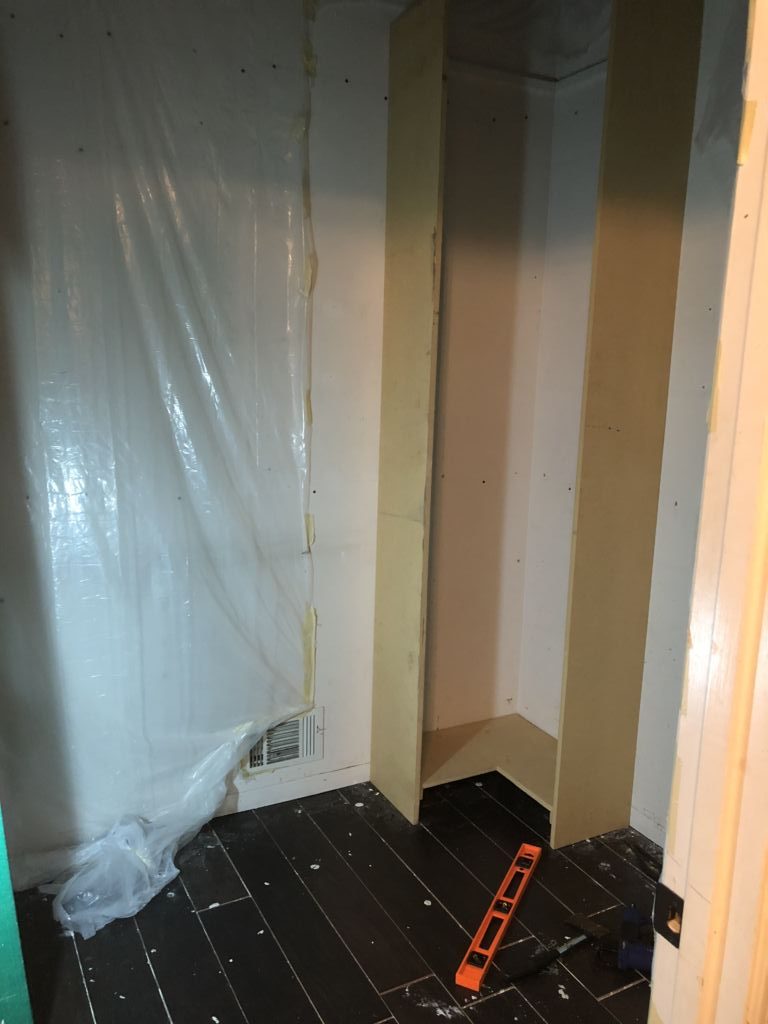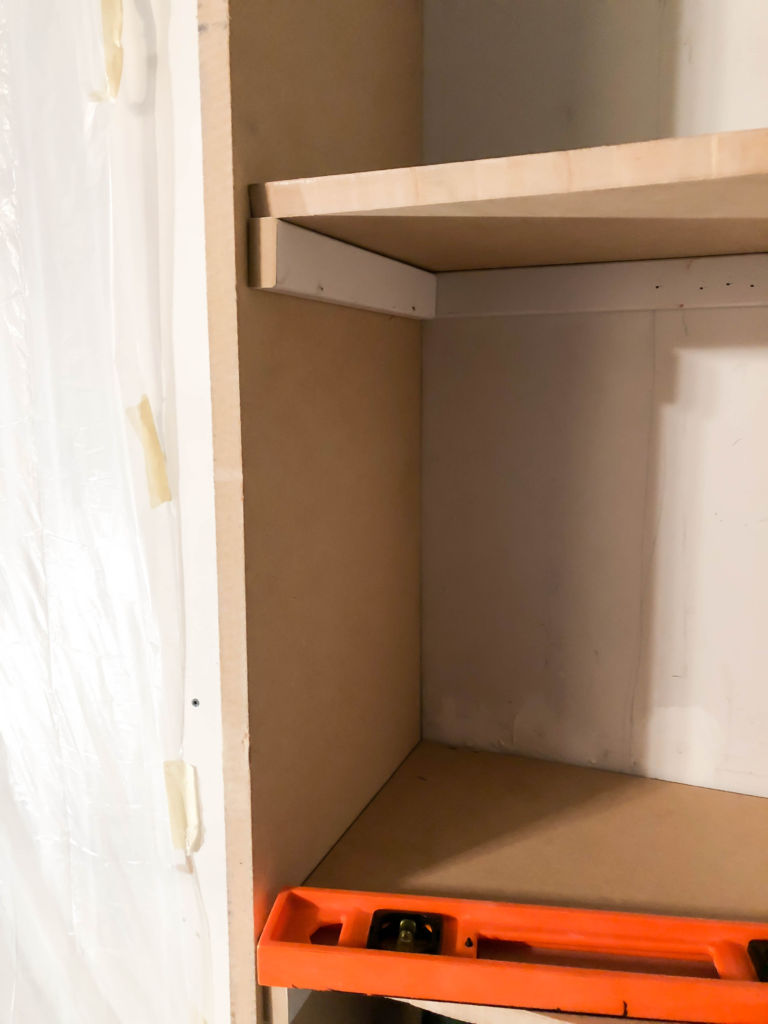 Y'all.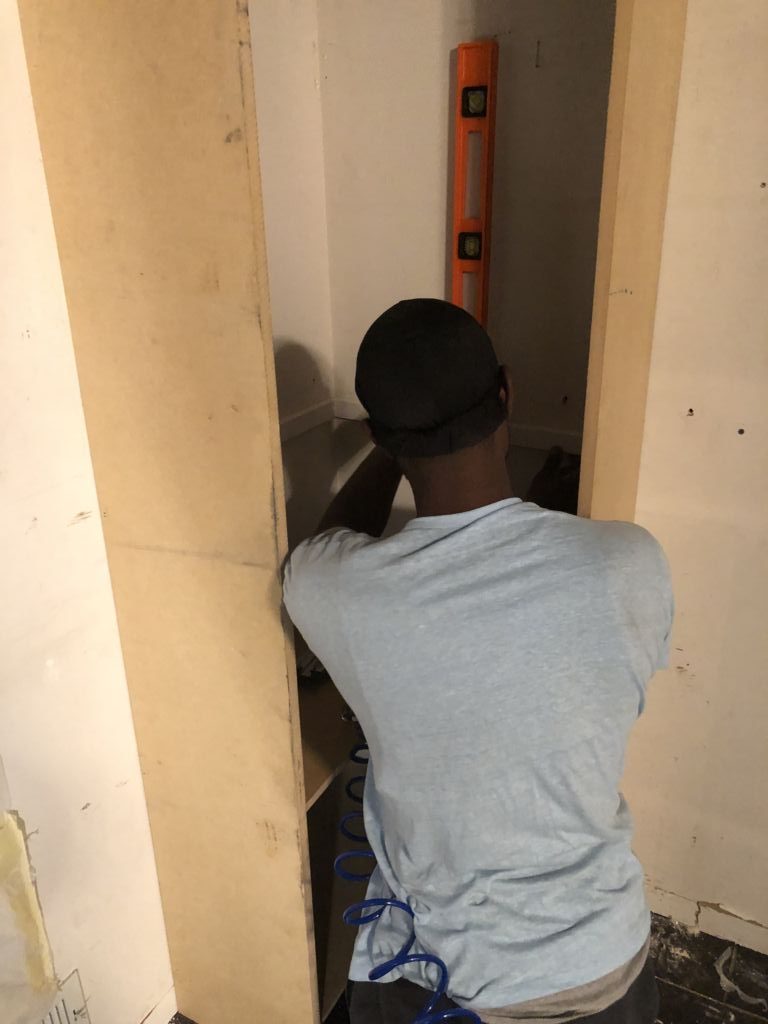 I wasn't home when he put the original structure together, but I came home to the shell and was overcome with joy! We knew we needed this little piece for function, but originally envisioned it holding baskets for storage. Now that it's up, it will house my shoes. He even went as far as to ask me to bring my Hunter boots so he could make sure he made the bottom shelf tall enough so they could stand upright.
We are planning to do a low shelf on the right side for the shoes he wears most often, and then a storage solution will be placed up high for the rest of his sneakers. We haven't quite worked out how that will come together just yet.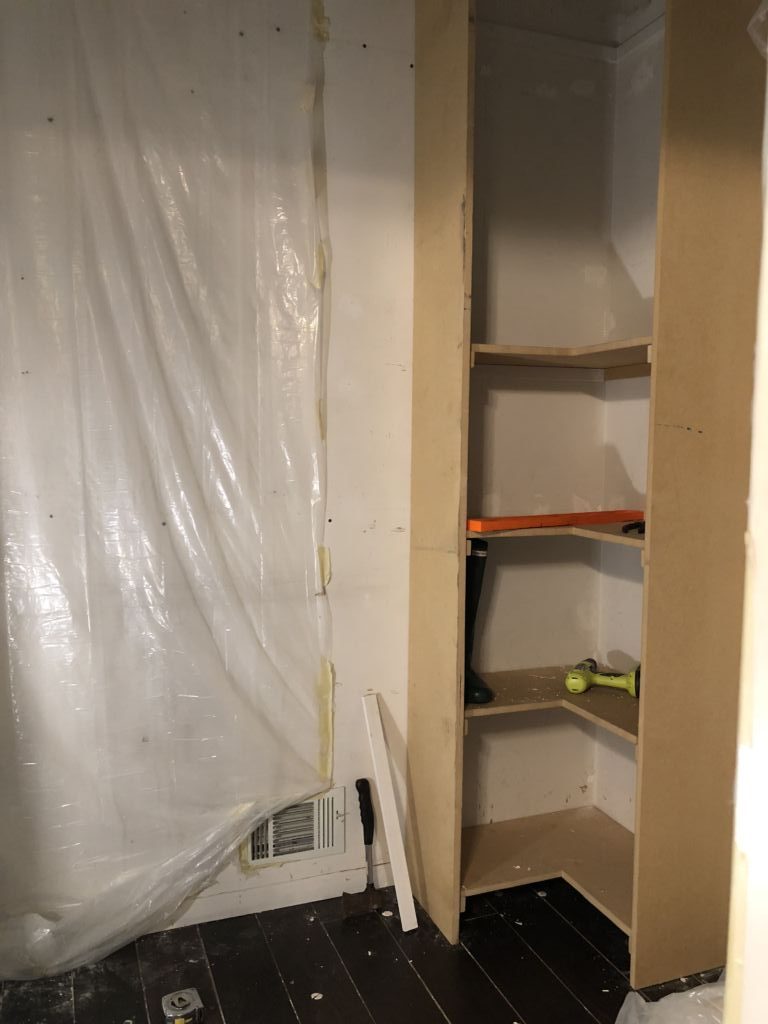 So what's next?
Crown moulding for the ceiling, molding on the shelving, patching the holes in the wall and painting is up for this week. If I decide to stop waiting on that coupon from last week, I suppose the light will go up.
Here's our updated list of things that have been completed, and things that still need to be done.
Here's what we need:
More hanging space
Better shoe storage
Shelving (built-ins, shoe shelving, high shelving for storage)
Grout existing flooring
New lighting
Paint (ceiling, walls, built-ins)
Drywall repair (ceiling, walls)
New hangers
Glass closet door
Baskets
Floor length mirror
Install hanging rods
Rug