For quite a while, please don't ask for date specifics because I might be forced to lie, but just know for quite a while now our closet has consisted of rolling garment racks placed in the shell of a closet.
We removed the existing system that came with the house, you guessed it… a while ago, and since then we've managed to make due with rolling garment racks.
Time's up. I won't replace another garment rack because my heavy sweaters weighed too heavily on metal poles that gave way, and landed my clothes on the floor.
I'm joining the One Room Challenge and giving ourselves SIX weeks to transform our shell of a closet into something spectacular.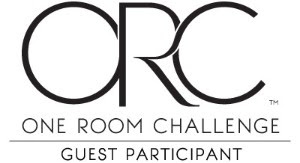 If you aren't familiar with the ORC it is a six week challenge where designers, and guest participants share the transformation of a room from concept to completion. There are so many talented people across the internet that I am looking forward to not only participating, but also following along on other people's journeys as they transform their spaces. You can follow along as well by visiting the One Room Challenge blog. Every Wednesday for the next six weeks we will be uploading our progress.
Here's the vision:
The closet is fairly compact, with high ceiling so the plan is to go up for storage. I don't like your typical wire closet system, I want something that looks built in for a fraction of the cost so there will be a lot of DIYing and watching YouTube videos to pull this off.
All of the images below contain some sort of element I want in the space.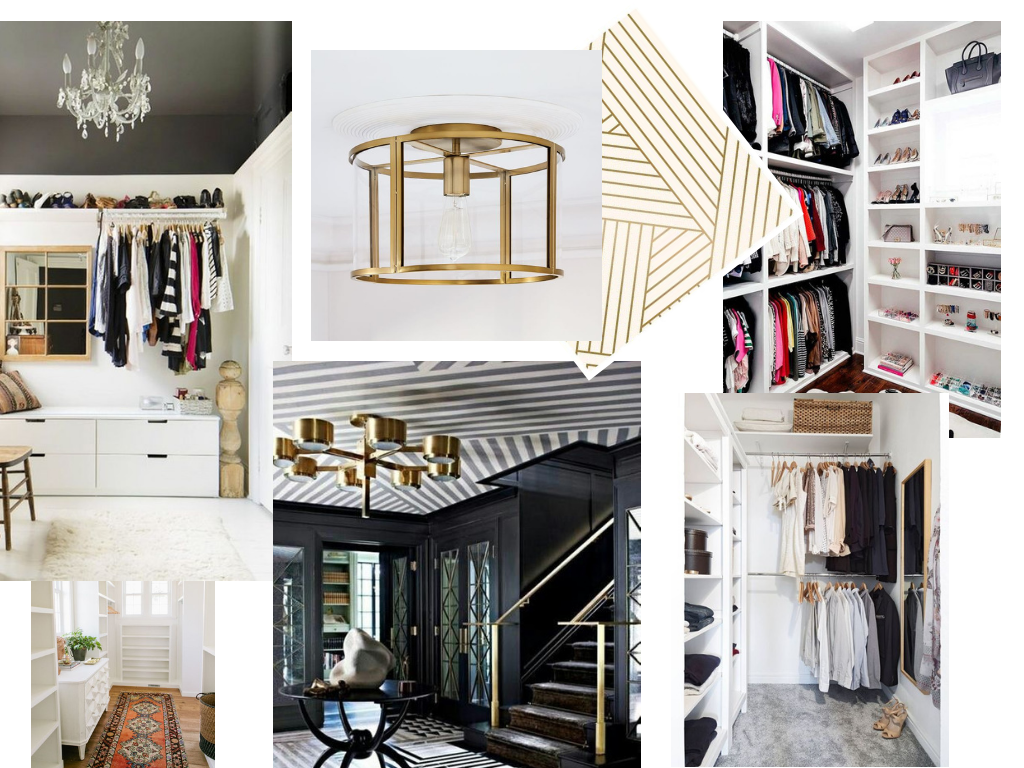 A transformation is only as good as the trashiest of trashy before images. It is my pleasure to oblige.
Remember I said a while ago we ripped this out. On some Alanis Morrisette irony, this was better than those garment racks. Hindsight is always 20/20 but no better time than the present to make some closet magic.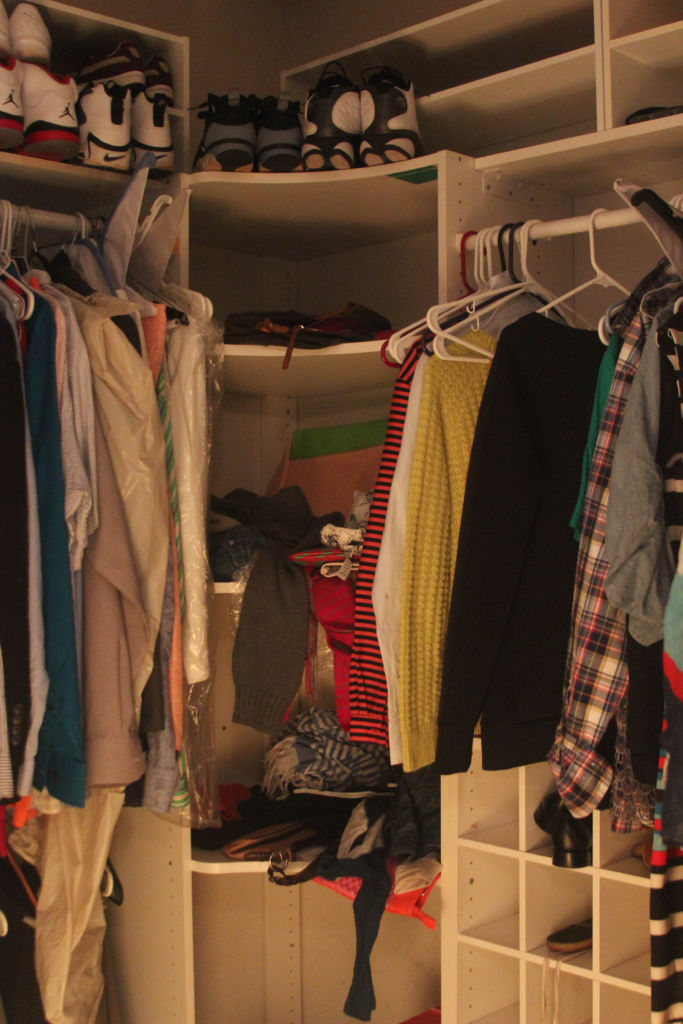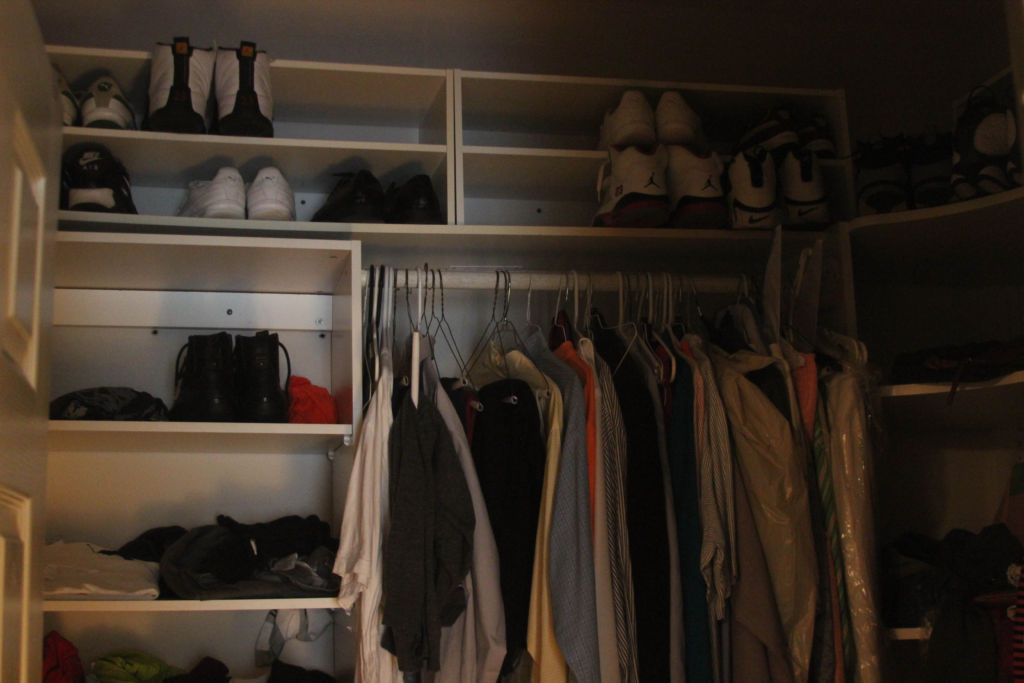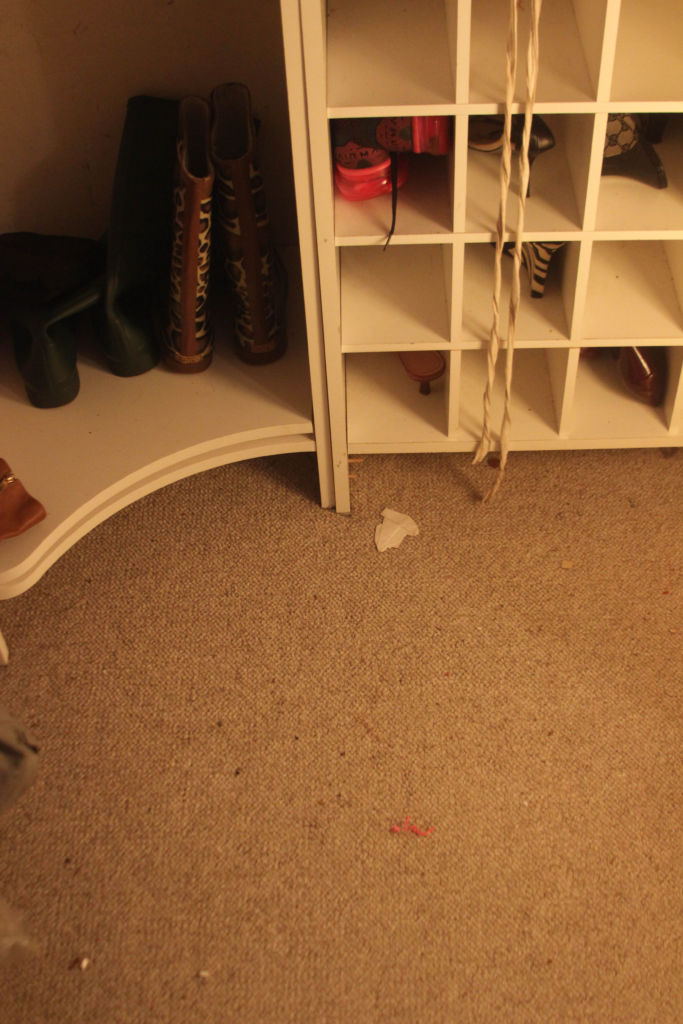 Here's what we need:
More hanging space
Better shoe storage
Shelving
New flooring
New lighting
Paint
Drywall repair
New hangers
If you follow me on Instagram Stories you've already seen a little sneak peek, but I'm not sure I will be sharing them moving forward. You may have to wait with bated breath for Wednesday's to see the progression.
…and we're off. See you next week for the ceiling color and drywall repair.
Wish me ( and by me, I mean Adrian) luck…..please. We're going to need it, and a few dollars.
PROGRESS
Week 2 is now complete. We painted the ceiling, see here.
Week 3 is now complete. Shelving is built.