ShoeDazzle is sponsoring today's discussion, however all opinions are my own. You already know.
As a self professed fab mom I have the habit of purchasing a ton of dress up clothing and high heels but on those days when I feel like dressing down I'm finding myself being more drab than fab because I haven't done a great job of purchasing nice kick around clothing and shoes for those hot days when no one has time for a maxi dress and fancy shoes.
Lately I've been hanging out in shorts, tops and dresses but to my dismay my collection of flat shoes is minimal, and I don't really count the numerous pairs of colorful flip flops that I have accumulated over the years from Old Navy. At this point I have worn my Tory Burch flats to death because I have few options and I'm in dire need of a pedicure….but that's neither here nor there.
I am on the hunt for a few pairs of cute, function flats/flip flops/sandals that I can throw on and that are reasonable in cost. With summer here I really have no desire to drag two children into the shoe store so I am going to turn to some online options in the next few weeks to see what I can  get.
One online shoe retailer I have been peeking at is Shoe Dazzle. I recently completed their online quiz and they supplied me with a showroom of shoes based on the pictures that I selected during the quiz. ShoeDazzle is currently offering 25% off your first purchase made within 2 days of taking the online quiz. Get started here!
Here are my top four picks and you will probably see me rocking at least two pair of these in the very near future.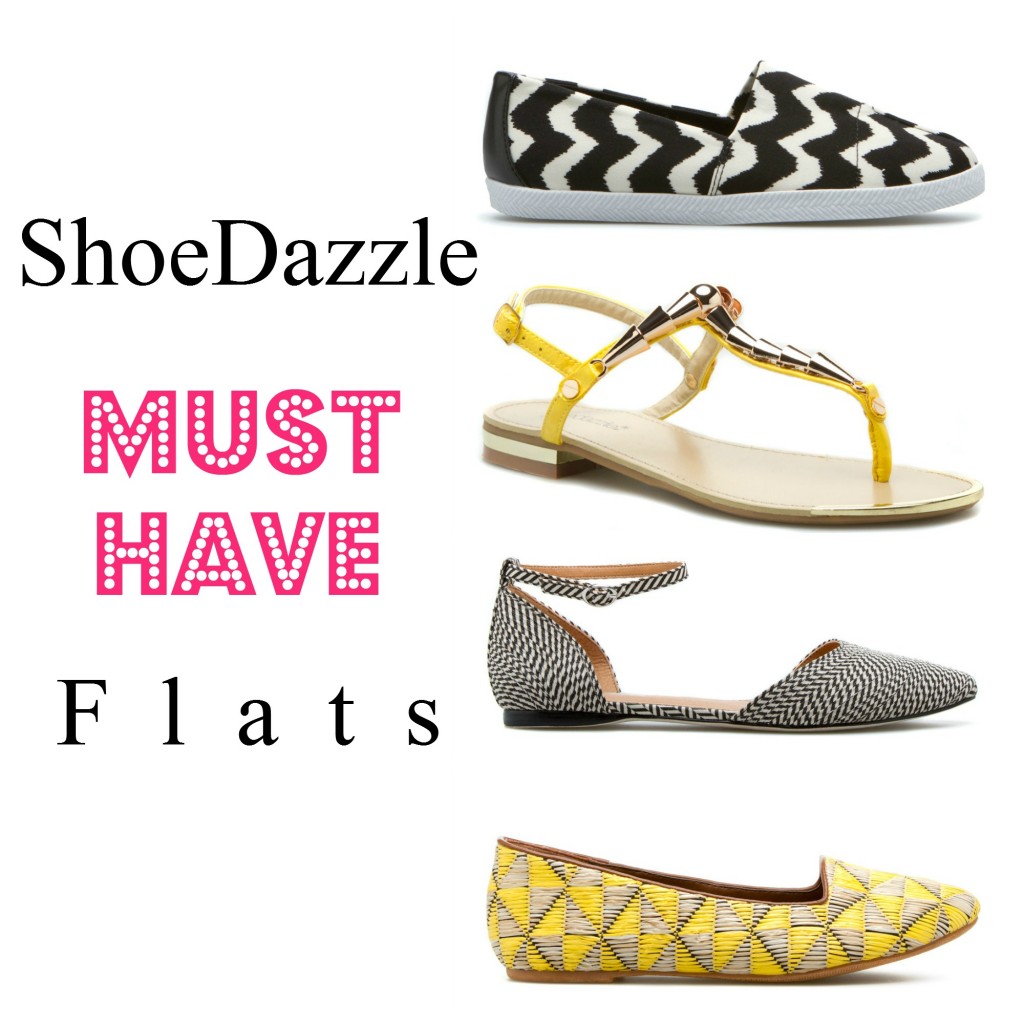 In the past I have been leery of these online shoe shops but I have been purchasing from them more often and ShoeDazzle has proven to provide timely shipping with true to size fitting with my past experiences. Recently Rachel Zoe has come on board to offer her style advice regarding on trend shoes for those who may be a little style challenged…and in my eyes Rachel is always on.
In addition to Rachel's style advice there is a Daily Fix shoe which is sold on that day only with free shipping. Once you get the hang of things there is also a VIP Membership program that provides members with free shipping on all orders and exclusive offers for 10-25% off regular priced merchandise for $9.95 per month.
ShoeDazzle is proving to be  a great resource for online shoe shopping while helping women make good, on trend shoe purchasing decisions without dragging a girl friend along or a depending on a small child to tell you whether or not a shoe looks good.
ShoeDazzle is currently offering 25% off your first purchase made within 2 days of taking the online quiz. Get started here!