With each season beauty brands give us the best they have to persuade us to purchase the next hottest color or formula for the upcoming season. Reeling off the deep colors from Autumn and Winter the bright pastels and happy colors are welcomed.
As I mentioned in my Milani post last week, I am really looking forward to adding to my beauty arsenal. While I'm not submerged in beauty products around here I do have a few favorites to share. Seeing that I am cheap, I have yet to splurge on some of the bigger items so I stick to my CVS or Walgreens for the majority of my beauty product purchases.
It's the first Friday of the month so I am linking up with the Fab Top Five to give you  my "Top 5 Drugstore Must Have BeautyProducts"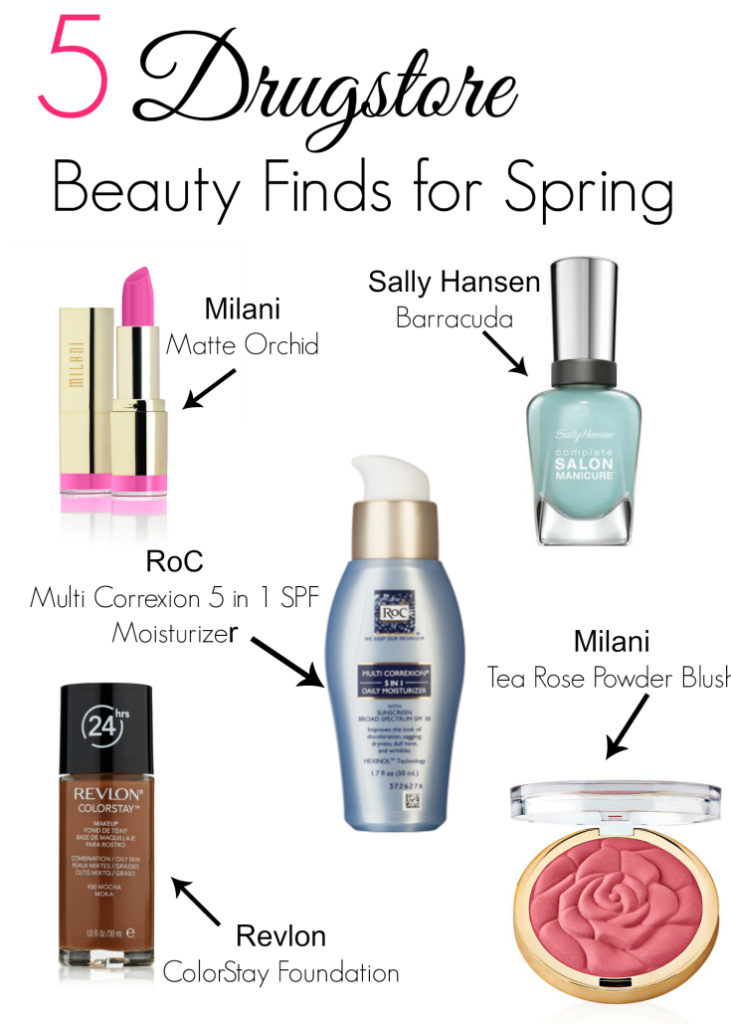 These are my new faves. Do you have any for Spring?
Be sure to visit the other four of the Fab Five on their blogs for their take on all things Spring!
Lashawn: Top 5 Herbs to Grow in a Spring Container Gardening