I know I should've had this up for Small Biz Saturday but….no time better than the present.
In my dealings and perusing on the inter-webs and the streets of Atlanta I come across some pretty unique and useful things. As Christmas is upon us I thought I would highlight some of these businesses that I have patronized and love.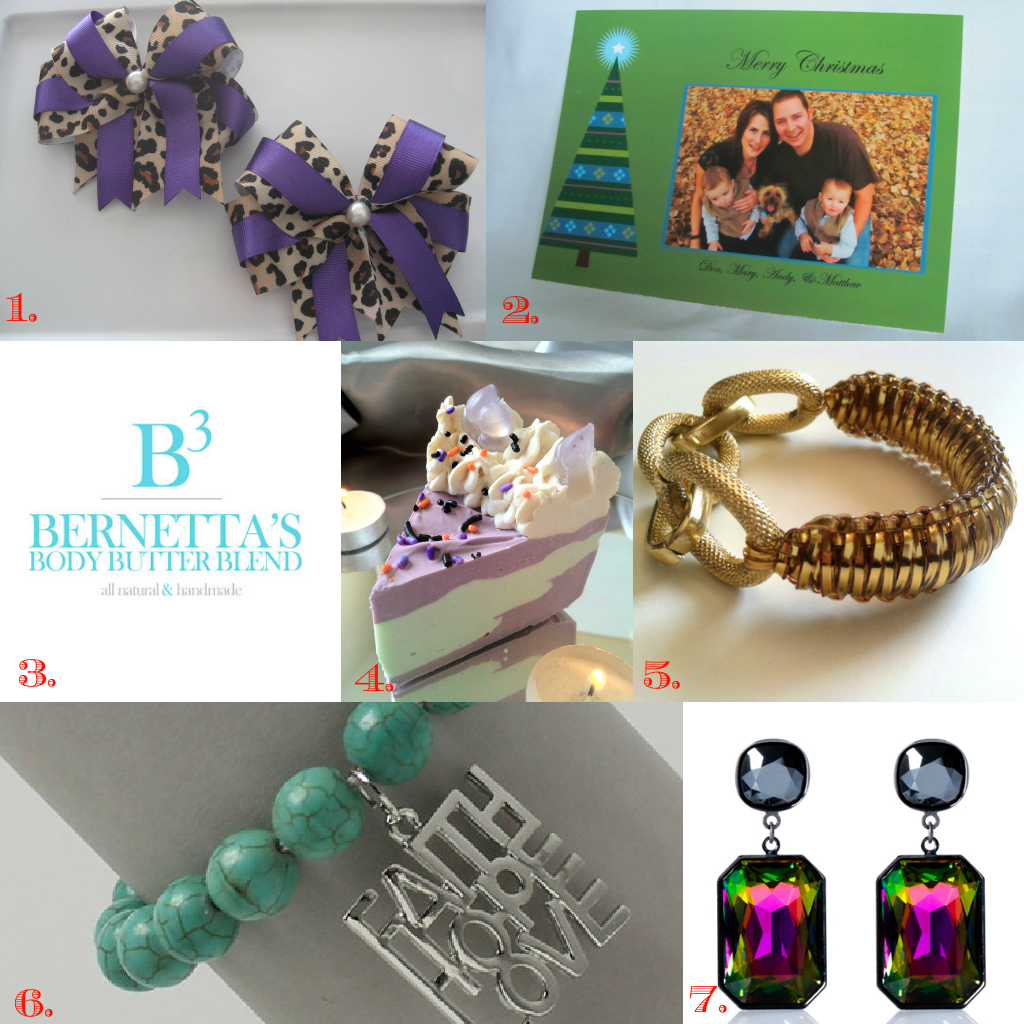 1. Pretty Girl Bow-Rettes by Antonette: I love her hairbows. I MAY or may not have bought some to give as a gift and kept them for myself…don't be like me.
2. Expressions by BTS Events Inc.: She plans events and makes invitations and stationary by hand. She is currently running a Christmas card special. For $40 you can receive 20  one of a kind Christmas cards with your photo of choice. Pricing includes envelopes and shipping.
3. Bernetta's Body Butter Blend: You all may be familiar with Bernetta from her blog but she also whips up the most ash busting body butter. I have used it on my skin, and the baby's hair. I'm hooked.
4. D'Lish Soap Factory: I'm not sure how I came across this brand but I purchased some as a gift and was real tempted to keep it for myself. FYI, you can't eat this, it's soap!
5. Wrist Soiree: Once again one of my incessant late night internet sessions dropped this shop in my lap. I love these bracelets and I love the pricing on them even more. How unique are these
6. LaLynns: Efie doesn't just blog but runs an accessories shop that has some very unique statement jewelry pieces. Whether you are in search of something for a special event or for everyday wear she has something for you.
7. Nineteen Pieces: I love jewelry can't you tell. Nineteen Pieces also offers up some unique handmade pieces that are made to look like their more expensive counterparts.
I was not provided any compensation for this gift guide. I just like to share the love  and give you somewhere to start in the event you were stumped on what to get
me
the people on your list for Christmas!!!!!!