Heeeeeyyyy!!
I'm hosting this week and I always love to have you but this week I feel like I have company and my house isn't clean because I couldn't get my nail art to work so I had to keep it simple this week to save my nerves from being rattled.
Well I see my co host La Lynns rocked it this week. *hangs head in shame*
So I decided I would have a glass of wine, watch RHOA and paint my nails. Bad combo. I think the wine was making my hand a bit jittery. TRAGIC. I was going for this
Source: hairsprayandhighheels.blogspot.com via Mimi on Pinterest
I won't show you what I ended up with but it was a MESS! By then I had really drank too much wine so instead I opted to stick with two very warm colors that remind me of harvest season and Thanksgiving…Booooring. Maybe next week.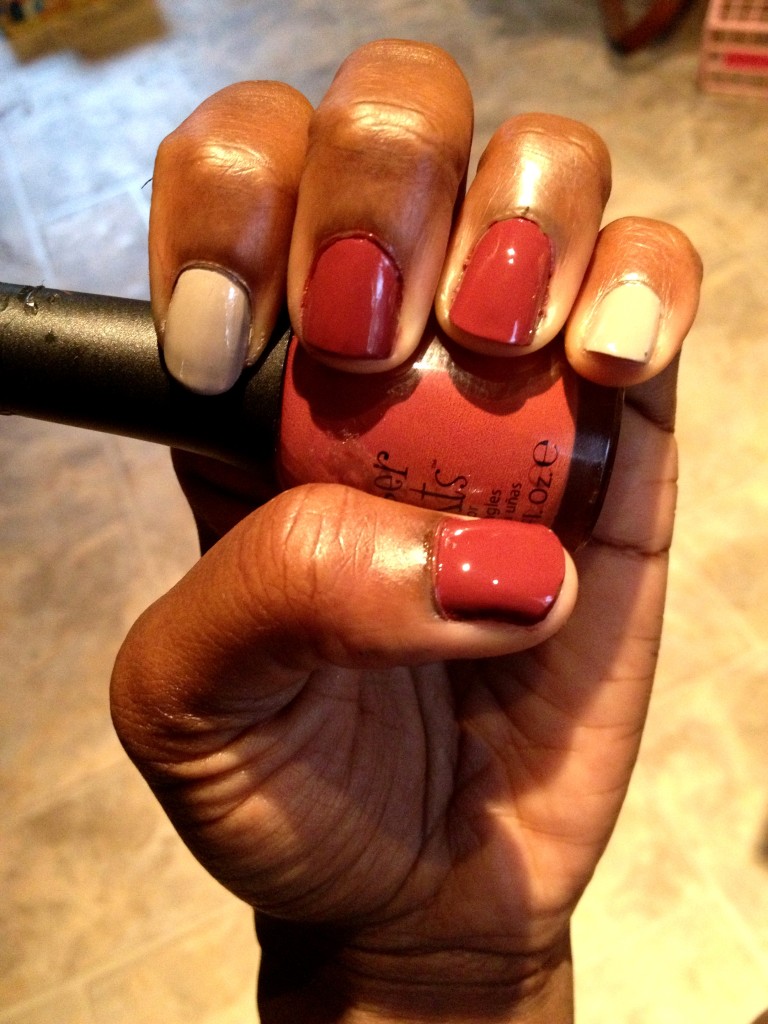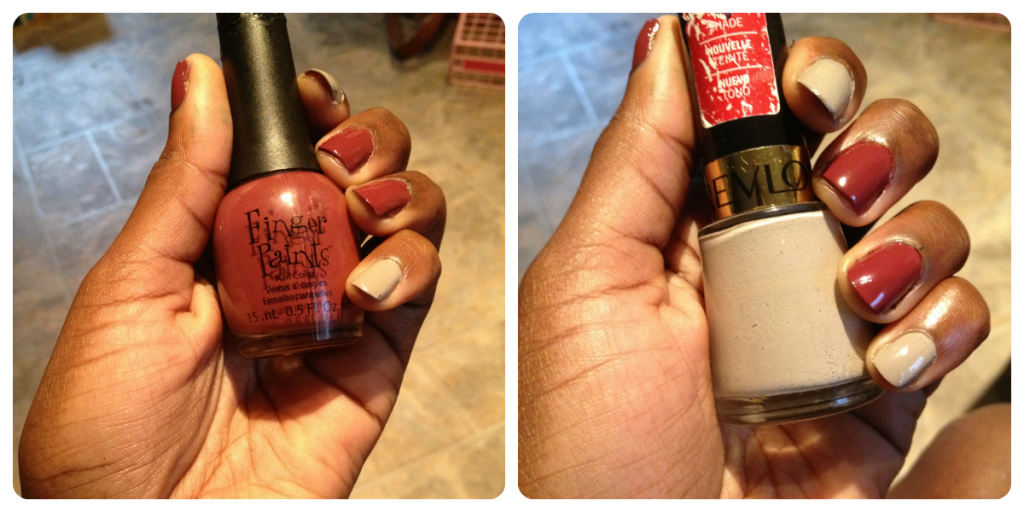 I used: Finger Paints/Free Fawn and Revlon/Smoky Canvas
Moral of the story is don't drink wine and attempt to paint your nails!!
Can't wait to see what you ladies came up with!!