We finally got a Christmas tree.
It was on the agenda but not at the forefront of the minds of the adults in this house. I suppose I was counting the fact that the mantle and the outside decorations were done, however the children  were ready to stage a coup if we didn't get a tree. So get a tree we did.
We got it from Kroger, got it home and in the stand before remembering that all of our Christmas decorations were thrown out with the trash when we moved.
Off to Target.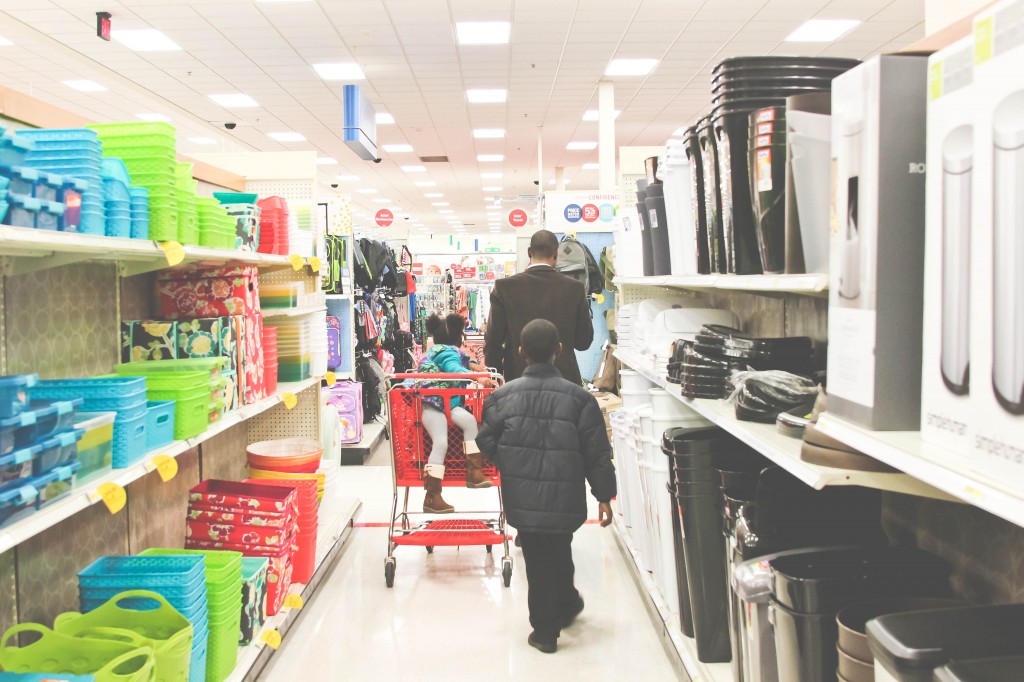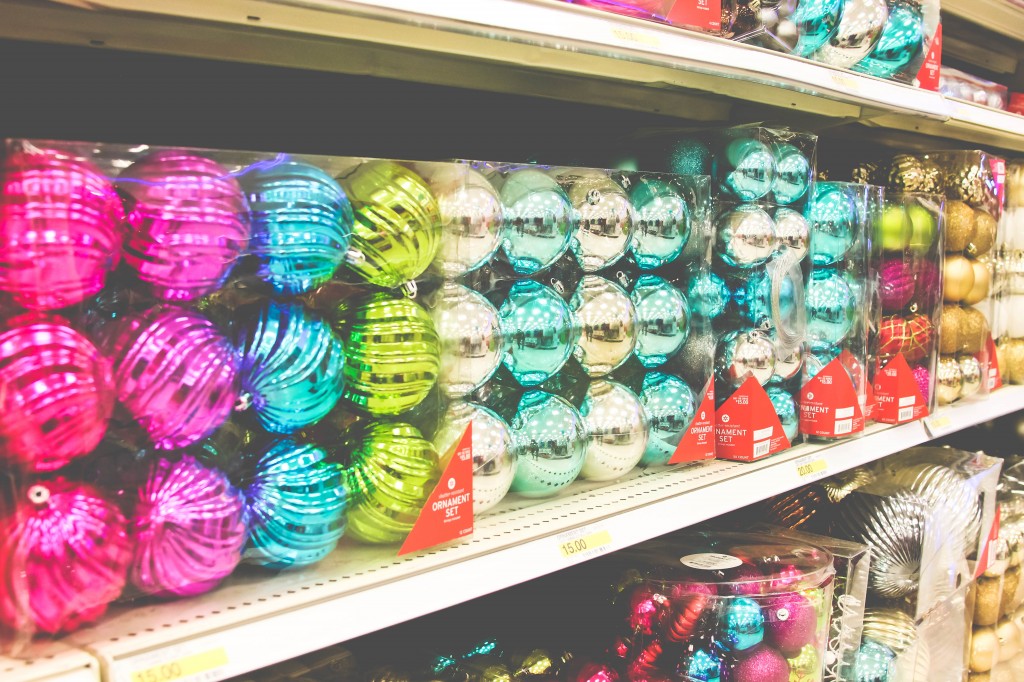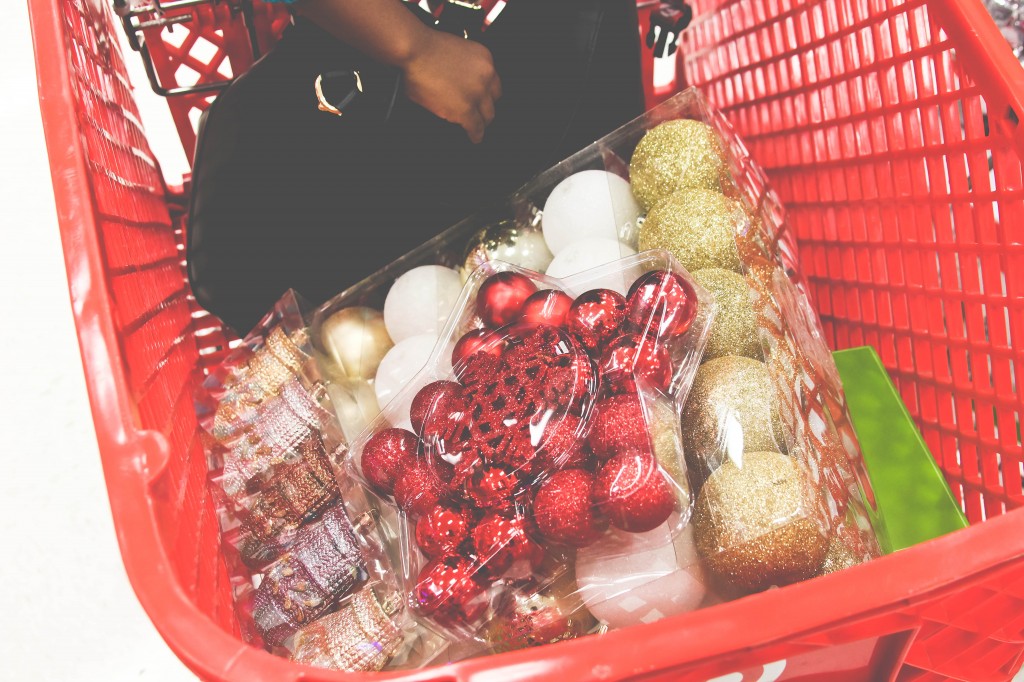 Somebody tell me who had the genius idea that we should purchase our Christmas ornaments AND have to tie the strings on. That took forever. Next time I'll take the hooks.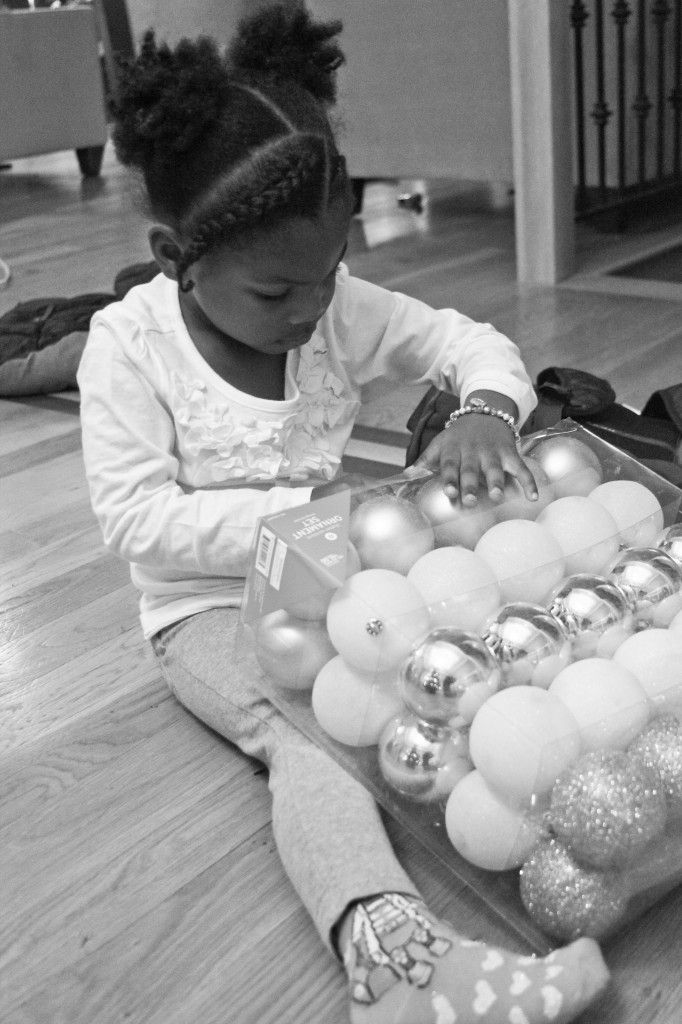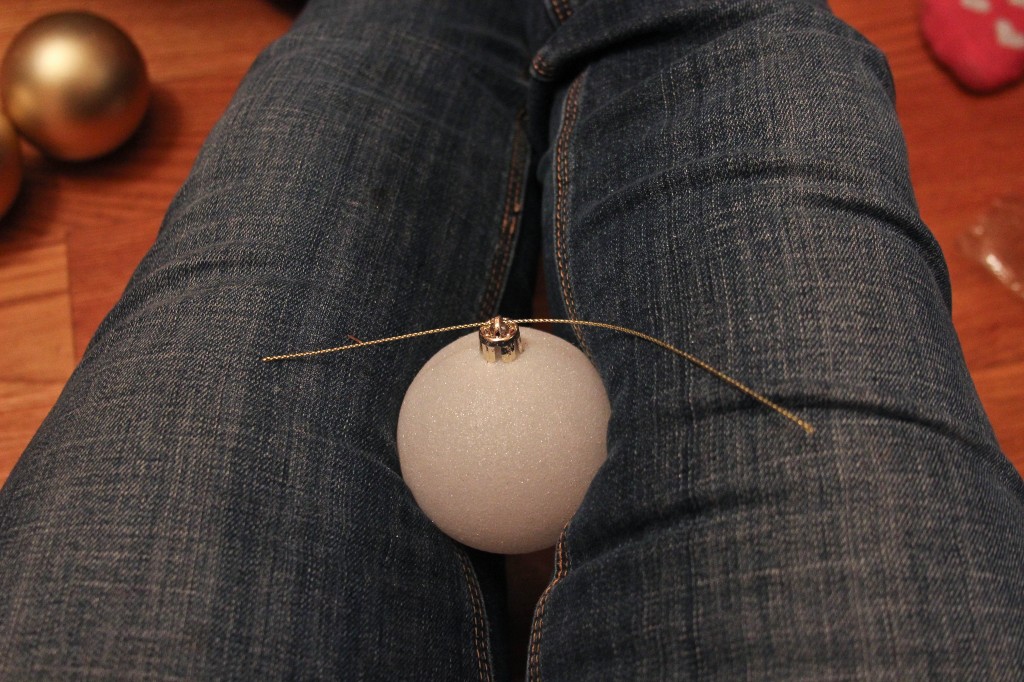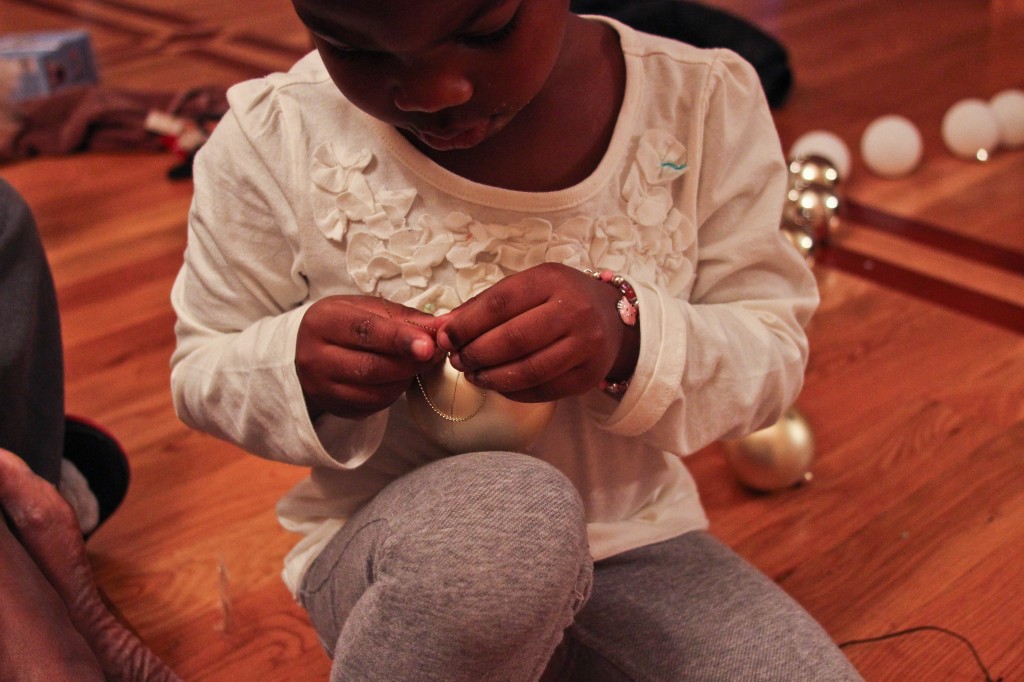 Finally got to the point where it was time to add the ornaments to the tree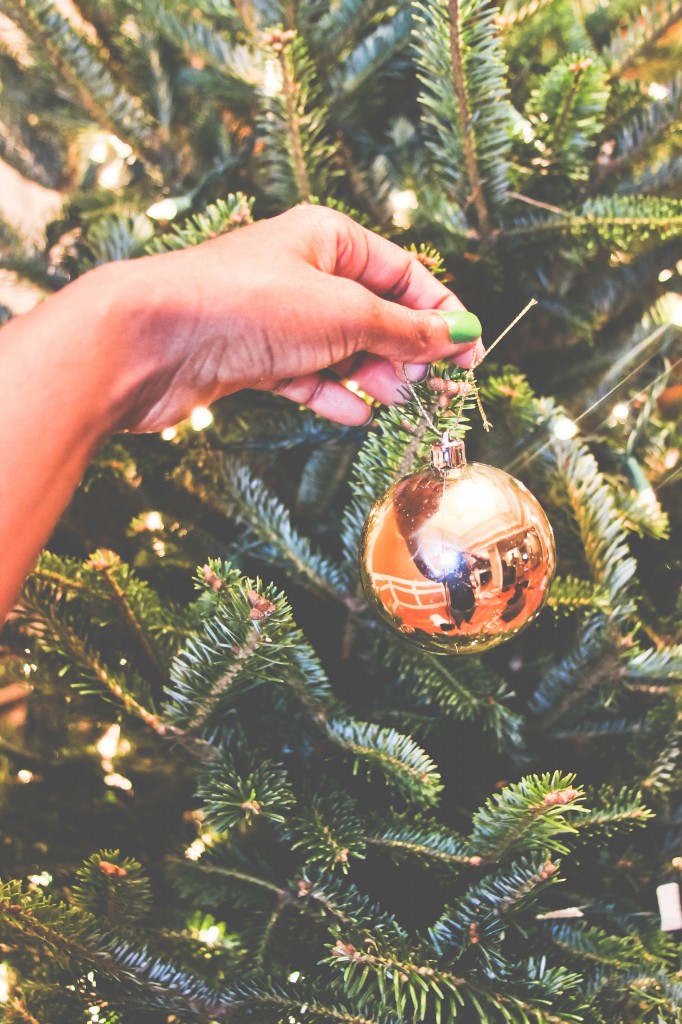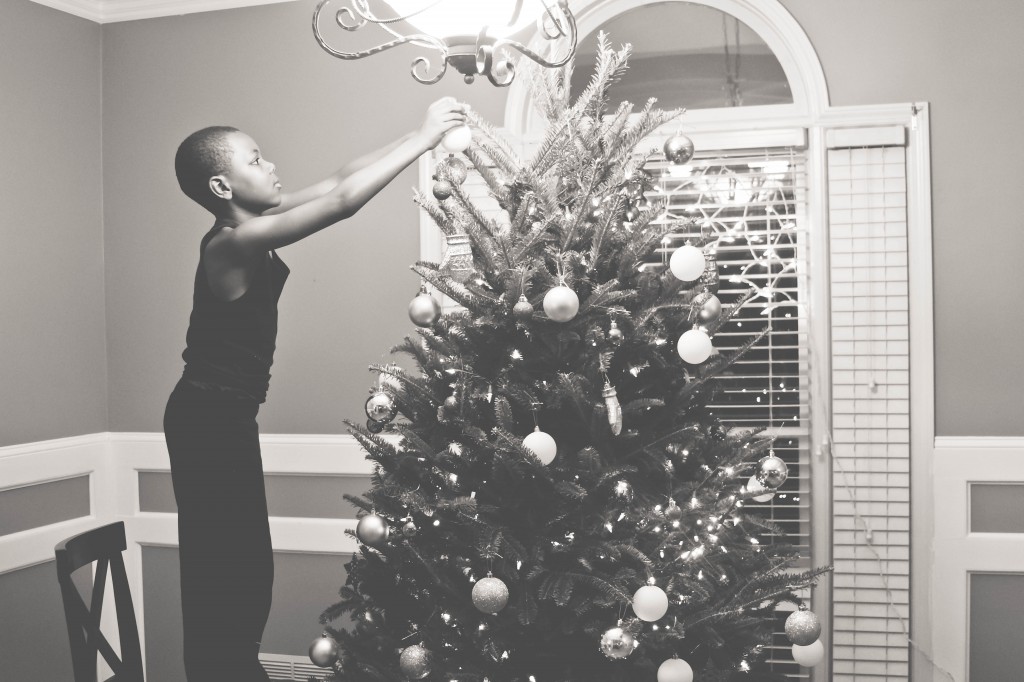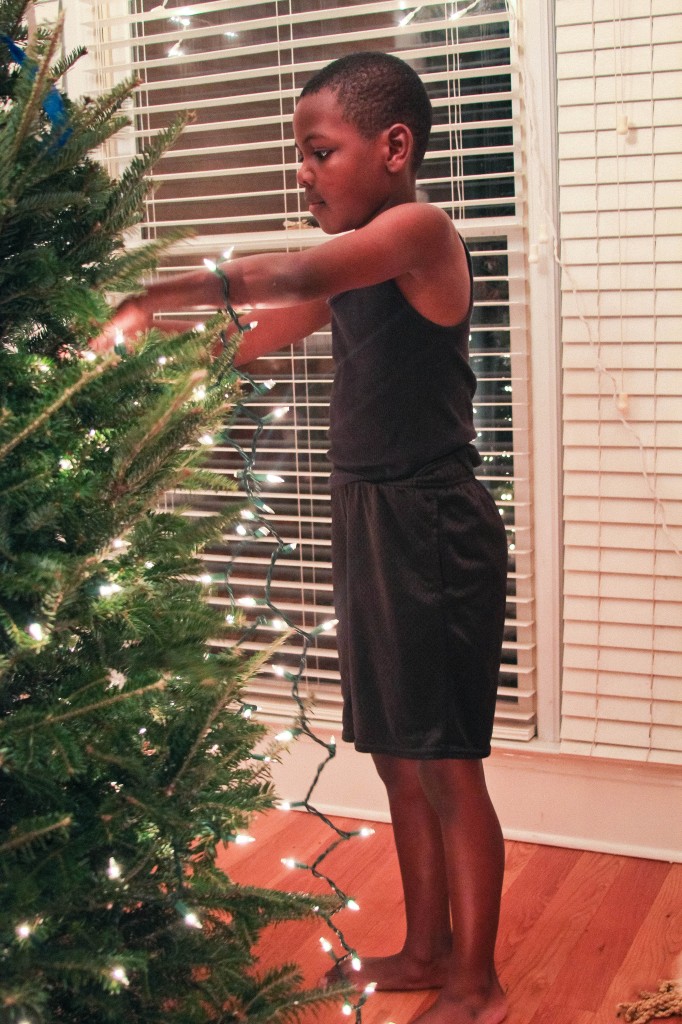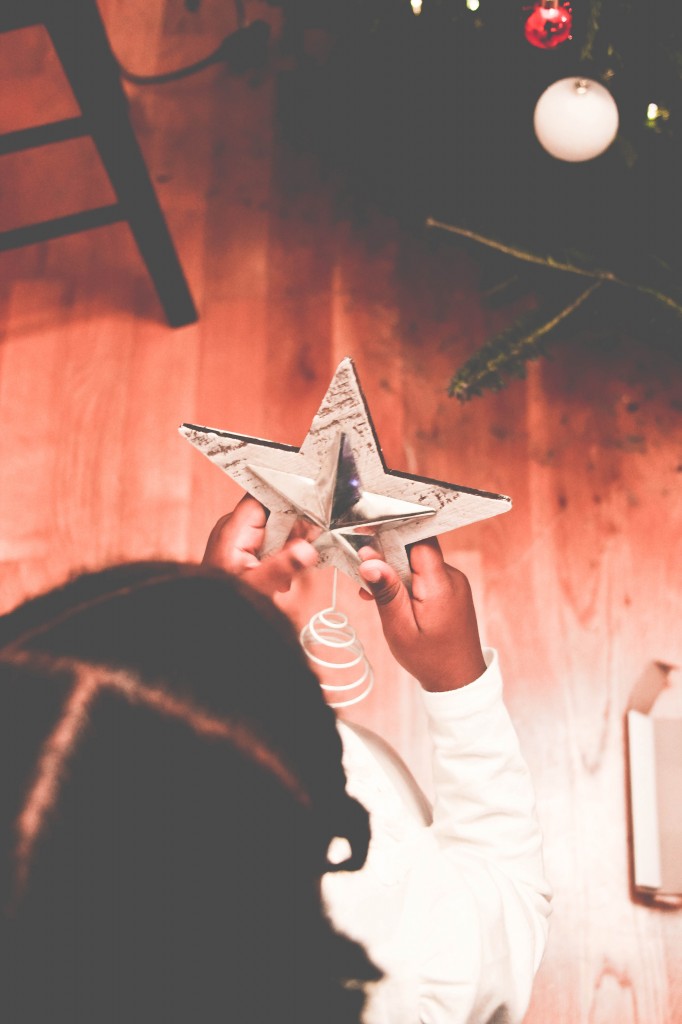 Our tree is up and decorated. If I might be honest, I can't wait until my children get older so that my tree looks more polished than hodge podge but for now it's whatever my babies want and they think it looks fantastic!!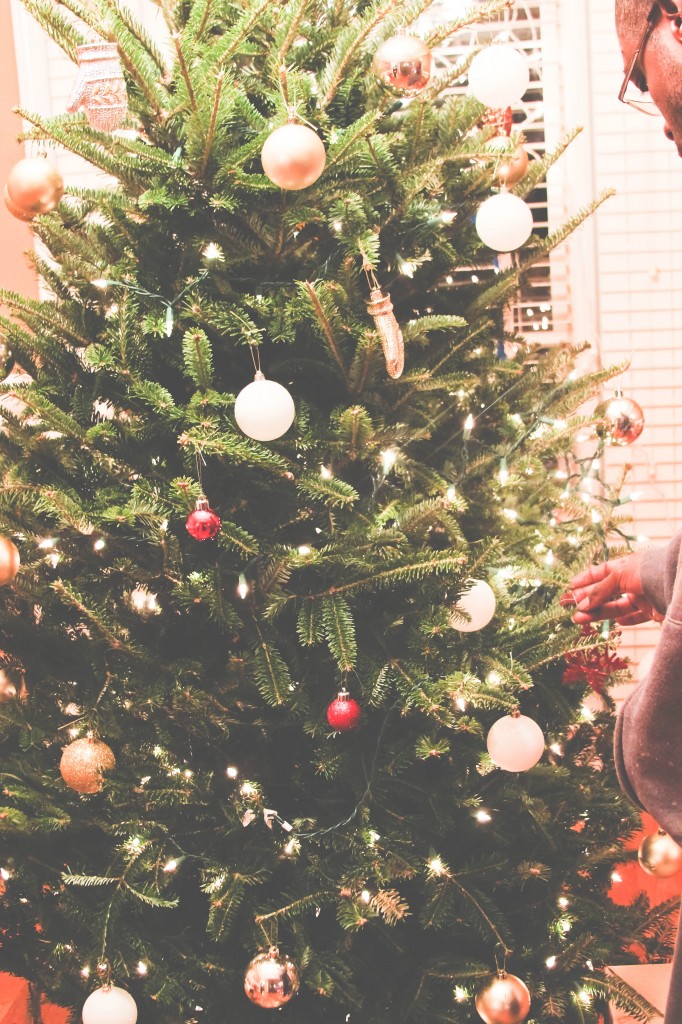 Is your tree up? Are you putting up a tree. Does your tree look like it was made with love by children instead of the fancy, pretty ones?