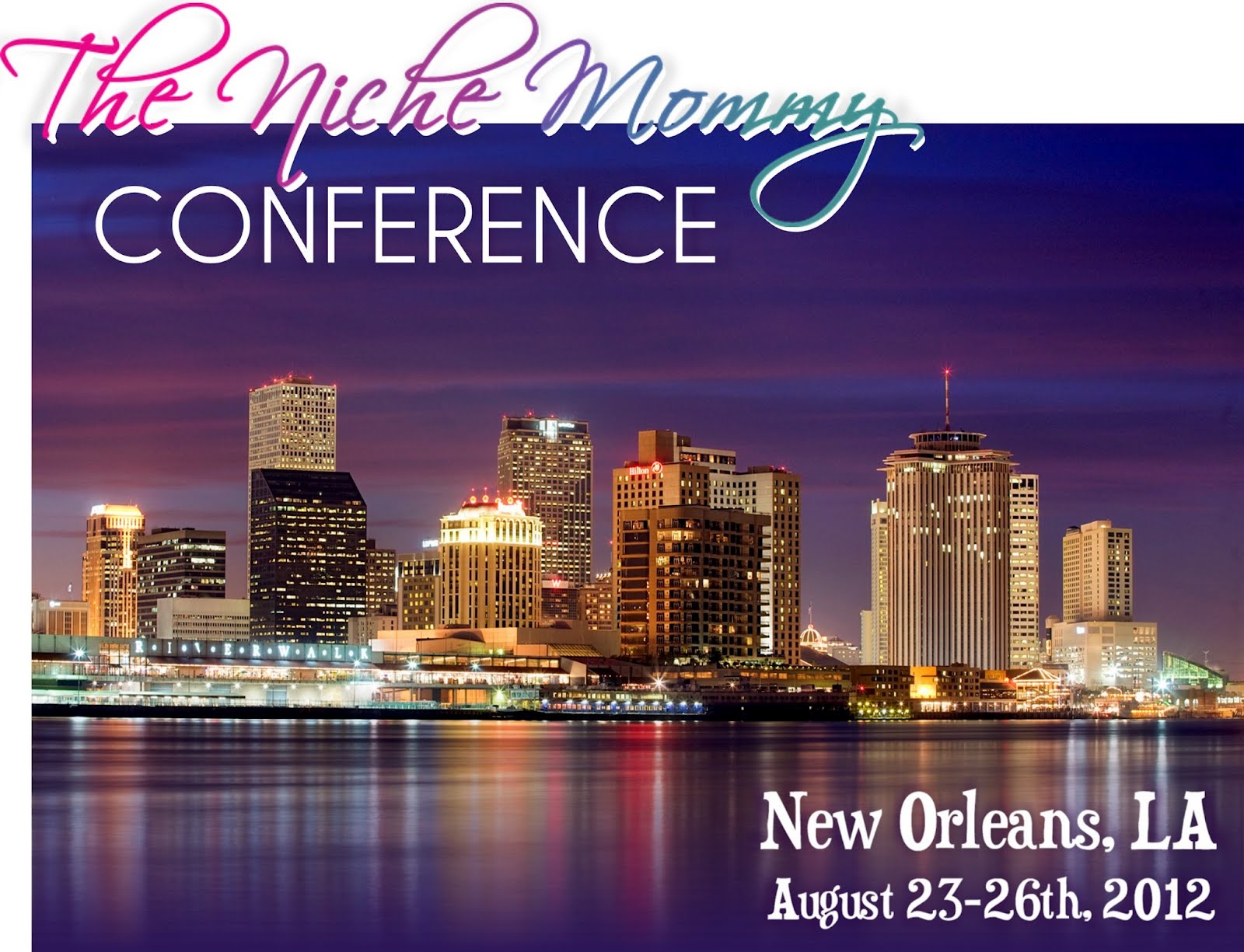 Blogging for me started off as just an outlet and something to do to help me connect with the outside world while I was adjusting to my life as a SAHM with a small baby.
After spending a ton of time reading other blogs and perusing the blogosphere I naturally wanted to start growing my brand and blog without losing my own voice.
I don't think I would be off to say that some of us would like to see our blogs grow, but are not sure where to start or the first step to take.
Fret not, my friends. Nadia Jones who some of you may know as Justice Jonesie is kicking off her inaugural Niche Mommy blog Conference in New Orleans, LA.
The Niche Mommy Conference is the first conference for the multicultural and diverse mom blogger and those bloggers that embrace diversity.  All are welcome, even
men!
The conference will take place August 23- 26 in New Orleans La. beignets anyone?  Hotel accomodations are at The Roosevelt Hotel a Waldorf-Astoria collection..Niiiice! Room rates for conference attendees is just $145. To get some kind of understanding of how awesome that rate is please click the link and check out the hotel. Like seriously.
Conference organizers promise that you will leave knowing how to grow and expand your brand and blog. Information and sessions are promised to be dynamic and interactive for new and old bloggers alike.
…I just saved the best for last. Now we all know only one person can win the full free all access pass, but there is also a tax day deal running until April 15. This will allow you to purchase a pass for only $100. Code is TAXSALE12
Filed your taxes late and won't be ready to register until after the 15th, there is still love for you. Until May 1st you can receive 15% off the purchase of a conference pass by using the code WELOVEMIMI I love you too.
Now time to get in it to win it. Your chances here are better than the lotto.
MANDATORY: Leave a blog post here regarding a session that you would like to see at the conference.
Additional Entries: