The thing I've learned about photography is that sometimes getting the right shot will take more than just aiming the camera at an object and pushing the shutter button. I've learned that getting decent pictures for this little blog will sometimes require a few hacks and tricks.
For my Pantry Makeover post I needed to get a shot of the top cabinets and standing on the floor and shooting up just wasn't getting it for me so I had to take a bit of a drastic measure when my tripod wouldn't get tall enough.
To get a shot of the top cabinet I ended up having to put the tripod on the bar ledge of the island and then I had to get up there with it to get the shot.
Yes, my ashy, pedicure needing feet were on the counter and I nearly had to duck to keep from getting that awful popcorn stuff in my hair…I managed to get a decent shot and get down safely….and thoroughly clean the counter.
Tip: Don't be afraid to carefully stand on things or lay on the floor for that perfect shot. Be sure to look at different photos to get an idea of how you would like a photo to look. Analyze where the photographer may have been standing or laying and try to recreate.
Thank you again for linking up. Lashawn and I appreciate your support. Be sure to visit others and make new friends. Be sure to stop by and see Lashawn at Everyday Eyecandy.
Linky will stay open for one week. See you back here next week for "In My Cup"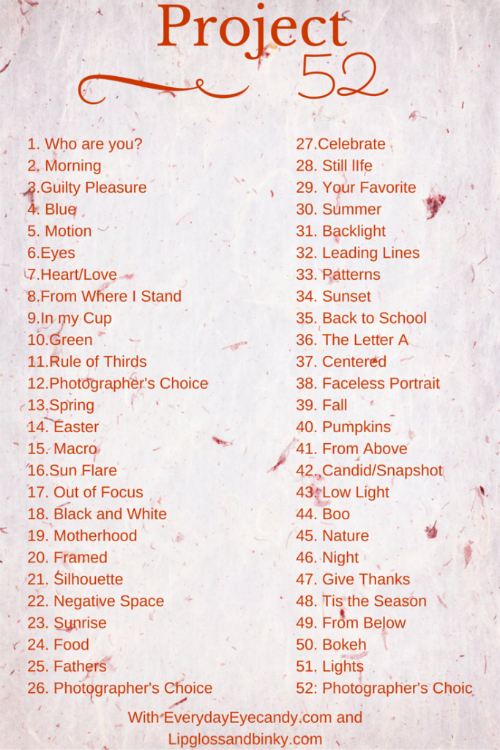 ;