Like most people I love a good "beat" face. I pin images on Pinterest, I jot notes from Instagram pictures on various make up products and colors that I wish to buy and never get around to getting. I suppose my life as SAHM/WAHM just isn't conducive to me putting on makeup daily, which has translated into me not really owning a plethora of the pretty colors and bougie brushes like most of you.
Just a few days away from the age of 36 I've decided that even if I'm not wearing it everyday I want to have an arsenal of pretty makeup that compliments my skin tone for those times when I want my face made up. I want some of those pretty expensive brushes and all of the good stuff. So my journey begins here with my new Milani powder blushes.
I was sent these blushes for review and upon taking them from the packaging I was smitten with how pretty they were and even more smitten that all of the colors would compliment my skin tone from bold to subdued.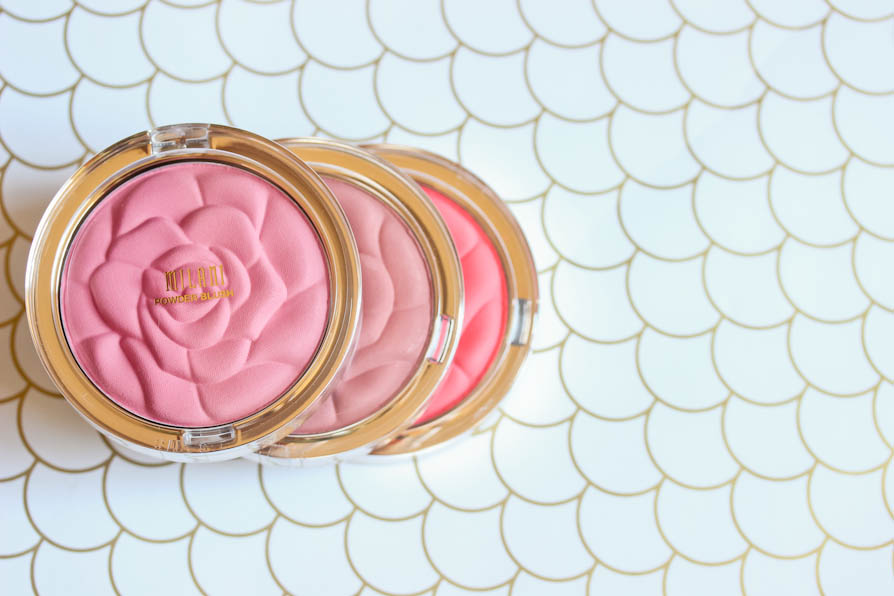 These blushes are very pigmented and soft. Just a swirl of the brush picked up a decent amount of color allowing me to blend in more color if needed.
I'm not the best at swatching but I wanted to show how well these colors work with darker complected skin tones. I piled it on but of course after blending the color won't be so stark.
Romantic Rose 01
Tea Rose 08
Coral Cove 05
Romantic Rose and Tea Rose were very similar with the exception that Tea Rose had a little more pink while Romantic Rose was more on the mauve side. I like both but if I had to make a choice I would go with the Tea Rose. I see that color getting a lot of love from me.
The Coral Cove was a little bold for me but I think for a girls night out or an outing that would call for bold color I will definitely give this one a whirl.
Cocotique, a curated beauty and lifestyle beauty box subscription service often includes Milani products in their box offerings. Subscribing to this service not only brings beauty to your door but also provides you with color selections that you may not have been bold enough to select on your own. For more information on how to get the best beauty products to your door and see more of Milani Cosmetics products be sure to visit Cocotique and Milani Cosmetics online. Milani products will be featured in the March Cocotique box so don't miss out on the opportunity to try this great beauty brand!