This weekend was slightly busy and I am actually gearing up for my busy season. Pretty much I am booked out on the weekends up until about 2 weeks before Thanksgiving. In the midst of all of that Divinitee's fall line will be coming out and I have to start purging this house of all JUNK. Truth be told half of this stuff "might don't make it" to the new house. We'll probably hear our voices echoing off the walls because other than most of our clothes we'll be starting over from scratch.
Anywho. That's another post for another day.
This weekend the weather here was rather glorious. Friday my husband worked from home so we all just hung out running errands and such.
Saturday, we got up and headed to my nephew's football season opener.
I left the boy with his dad and Lil Mama and I hit the streets.
First stop was Macy's at Southlake Mall for the opening of the Lamik makeup counter. For a long time I knew I probably needed to get the right foundation for my skin tone and after Kalley C posted about her experience I was determined to find my way to a makeup counter. Lamik is a brand owned by a young entrepreneur so I thought I would support. LIFE CHANGING. I wasn't able to take any photos because Lil Mama was in tow. Nuff said.
After we left the Macy's at Southlake Mall, we headed over to Macy's at Lenox Mall to meet up with a few other bloggers to support the children participating in Macy's Spelling Bee. The turnout was great. It was so amazing to see so many young people excited about learning. Please check their site. The tour will be coming to some additional cities and they have great prizes.
After the spelling bee we headed to Nancy's Pizza for some eats and fun times. Thank you Everywhere! I think it is safe to say we were outnumbered by children but we managed to get in some adult conversation.
Kia, Sojourner, Yours Truly & Lil Mama, Erika, Tiffini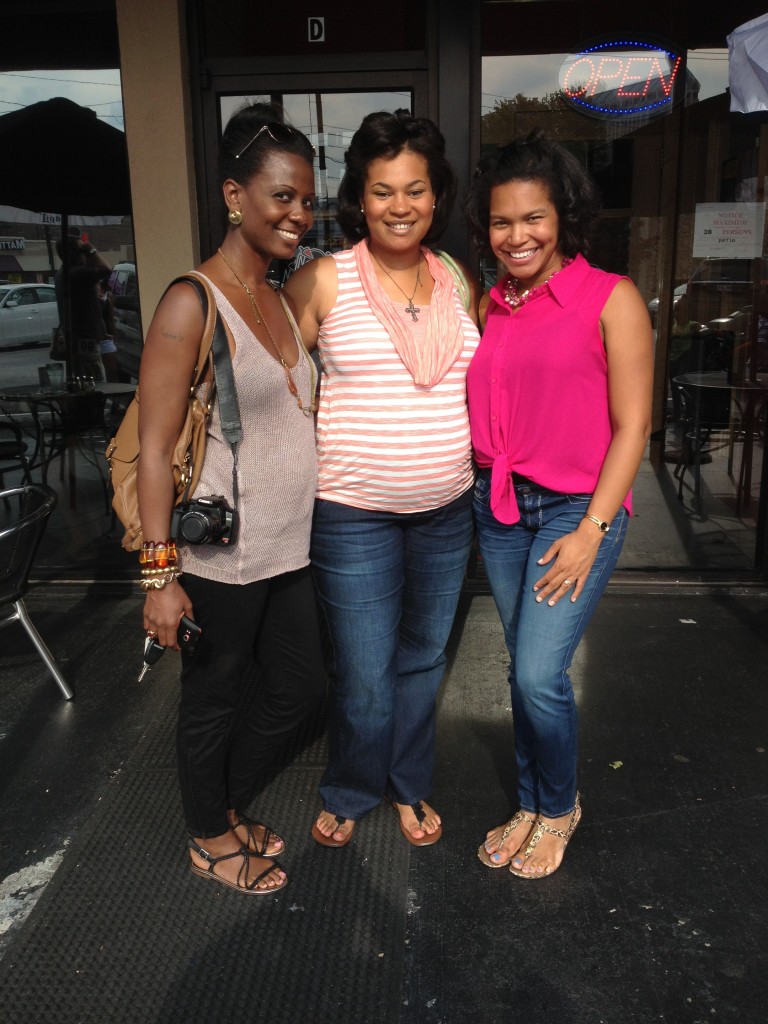 Sunday, I headed out to the Bloggers Like Me luncheon at Mimi's Cafe. I will do a separate post about that later in the week. Met so many new faces, and got to meet up with some old. Always fun times on Atlanta's blogger scene.
That's all. I think that was enough. Are you still here?!!
How was your weekend?