I finally completed a project around here. It only took me a couple of months to do what should've taken a weekend, like this past one but that's neither here nor there. If you haven't noticed my kitchen has a million cabinets and at one point all of them were a hodge podge of expired food and misplaced items.
Now I have four cabinets on the far wall of my kitchen that I consider to be my pantry done….and it feels good. I started off the year saying every space in this house would be organized by year's end and I intend to keep that promise so I guess I really need to get going. I know half of my battle is going to be making sure that every little item in this house has a home so that's where I started with this pantry makeover.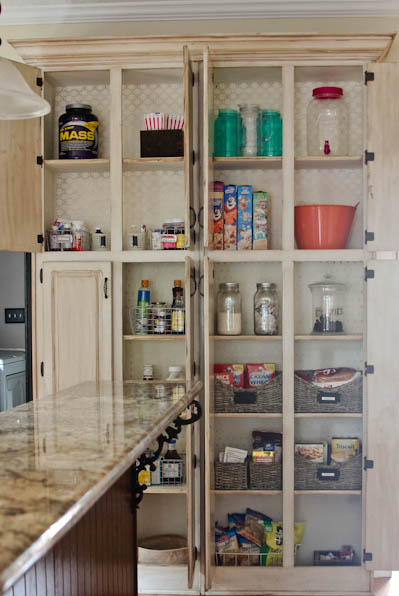 I normally do a great job of not overstocking food. Generally I only purchase what we will eat so I knew only a few baskets would be needed in the pantry to hold our necessities. I spent about $75 in baskets from the Dollar Spot at Target and Homegoods. I purchased the large Ball mason jars from Michaels.
These cabinets are original to the house and the previous owners had them stained so there were and still are dabs of stain on places where there shouldn't be so I decided to line the back of the cabinets to avoid looking at those messy stains. I went with wrapping paper that I found at Homegoods on clearance. It has sort of a linen feel too it so it wasn't as shiny as traditional wrapping paper and I kind of like how it turned out.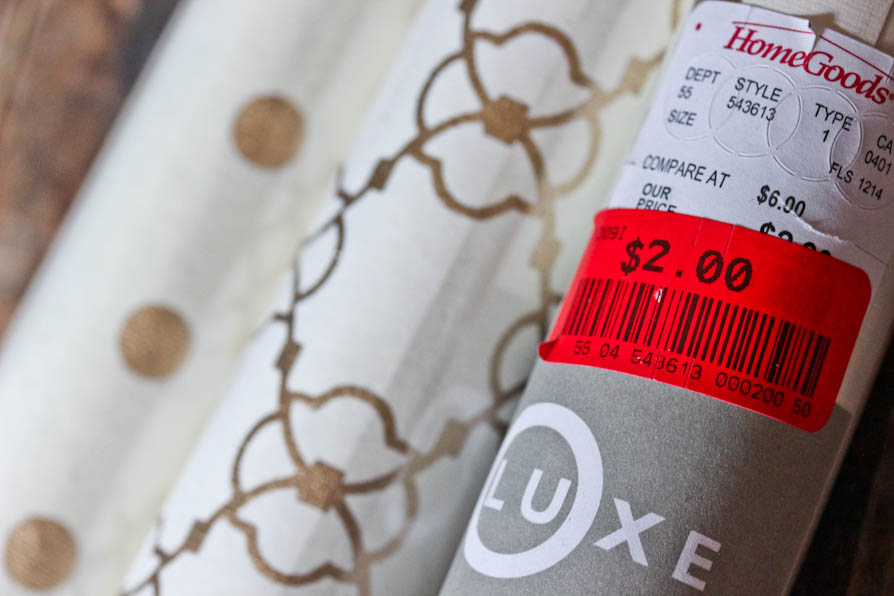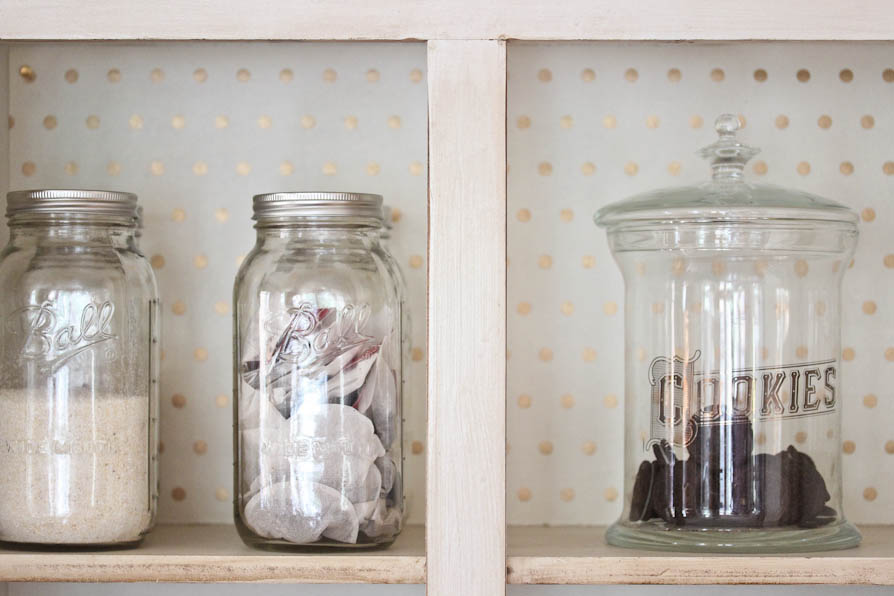 To decrease some of the clutter I decided to trade in boxes for glass mason jars. I love mason jars. I use them to house tea bags, grits, rice and popcorn.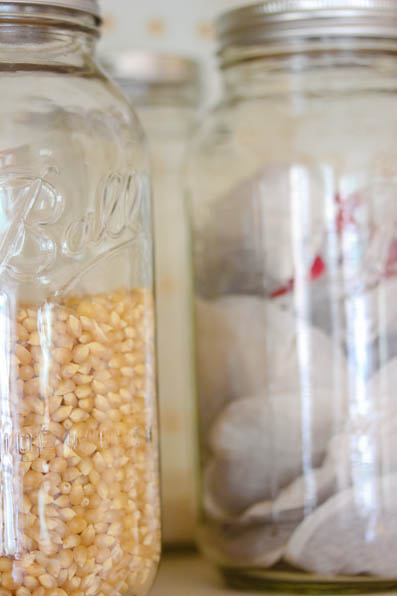 The left upper side was just used as a dumping ground. Somehow all of our medicines found there way there so I decided to leave it as a medicine cabinet of sorts. It looked like this.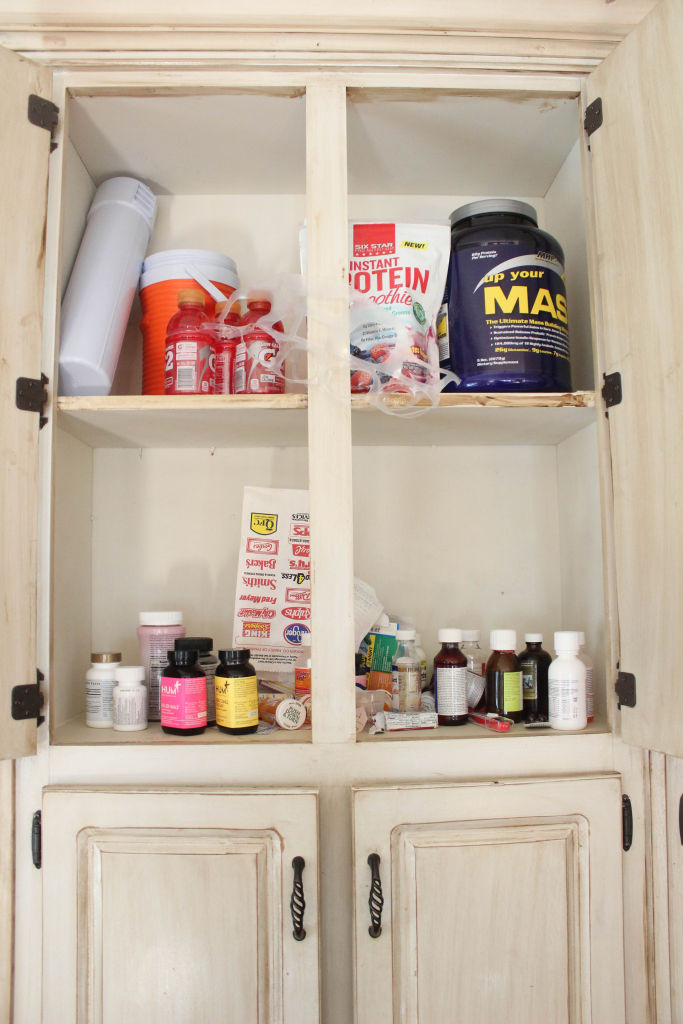 It looks like this now.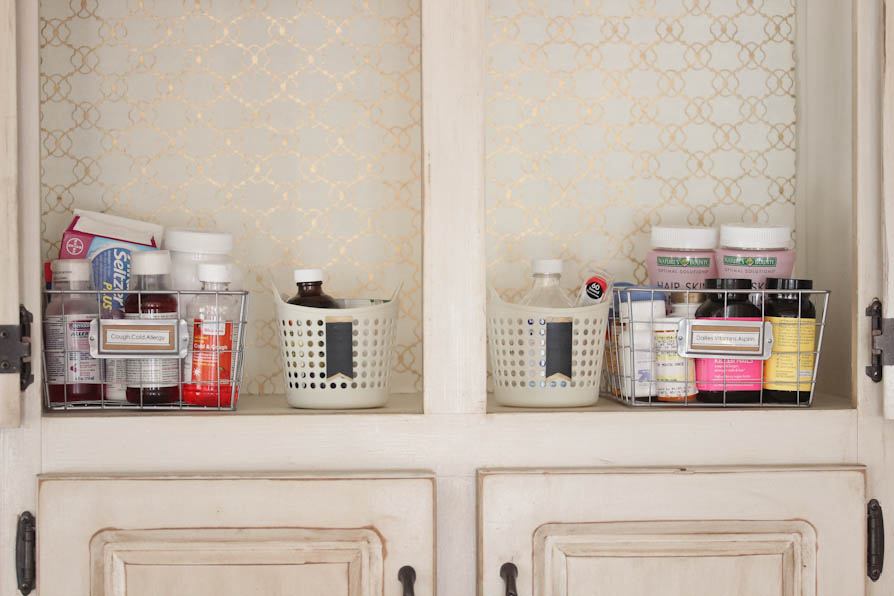 I picked up all of the baskets here from Dollar Spot at Target and labeled them so my husband will know where to put what. The little baskets hold band aids and other first aid items.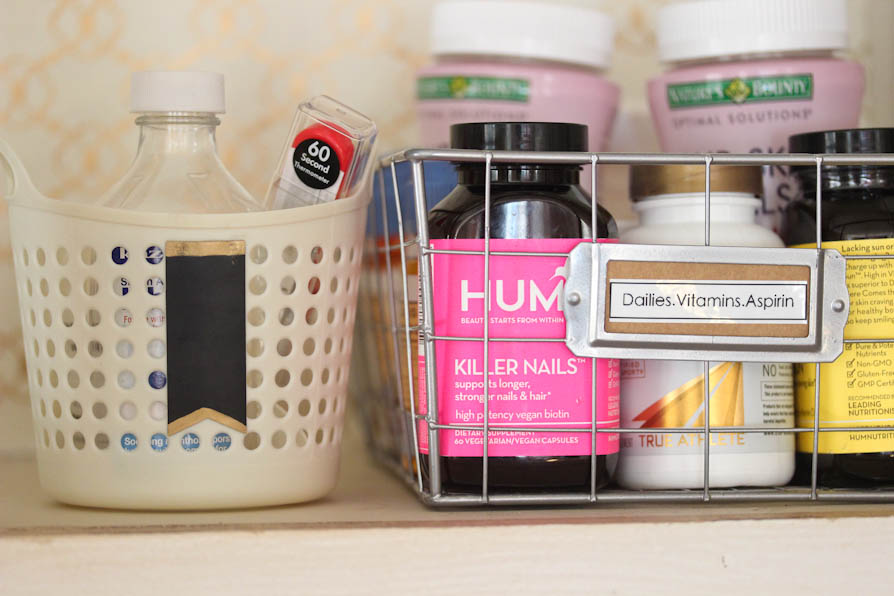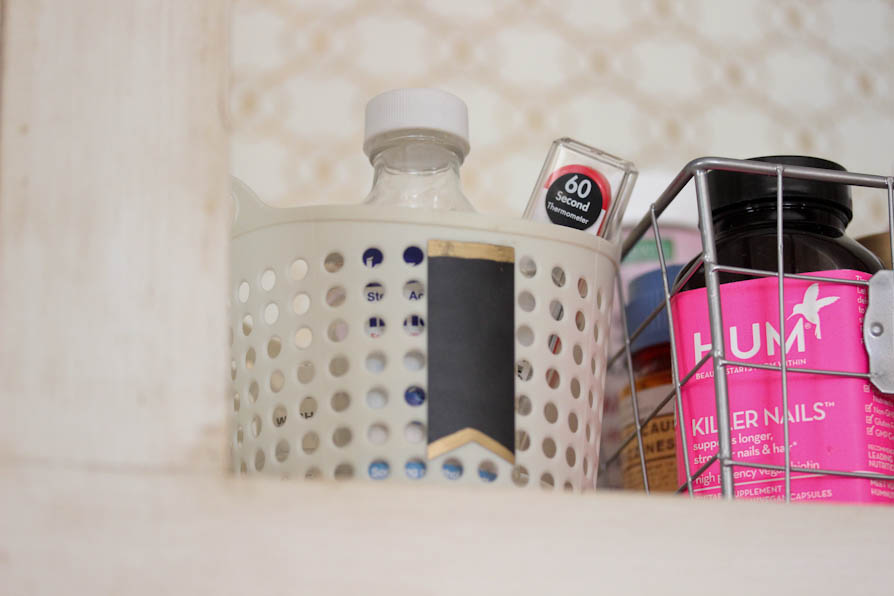 Below this cabinet I used more wire shopping baskets and a burlap bag from Target to hold a few other items and potatoes.
I think I'm done for now, I do plan to purchase glass cereal storage bins as well as something to replace the orange bin to house snacks. I'm still on the hunt for those perfect items. I'll update you when I find them.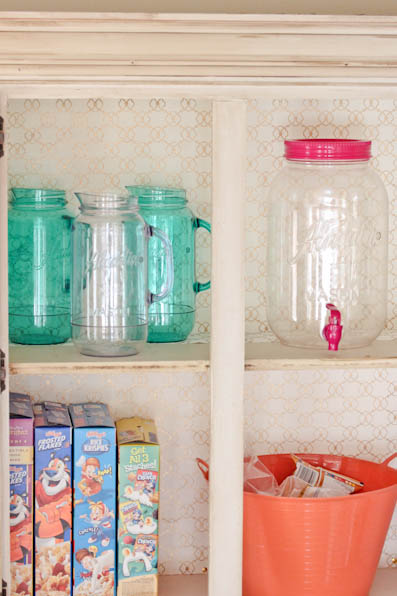 Have you tackled and completed anything off your home organization list?