This article is sponsored by Viva Italia Days at Publix: Hunts Tomatoes, Progresso™ Brand Products, Kraft Parmesan Cheese, Pillsbury™ Refrigerated Breads, Betty Crocker™ Cookies
Y'all know I love a quick recipe. Italian food is a favorite of mine and let my husband tell it since he's been "beasting" out in the gym he needs pasta so he was real close by as I was whipping this up…as in all in my face like when can we eat. He even put the garlic bread in the oven and stirred while I snapped photos.
I ventured out to Publix to grab a few key ingredients, not to mention the recipe I "tweaked" was right on the back of the Hunts tomato sauce can. For such a flavorful dish the ingredients were few and I substituted a few ingredients, mainly switching out the Italian sausage for turkey meat.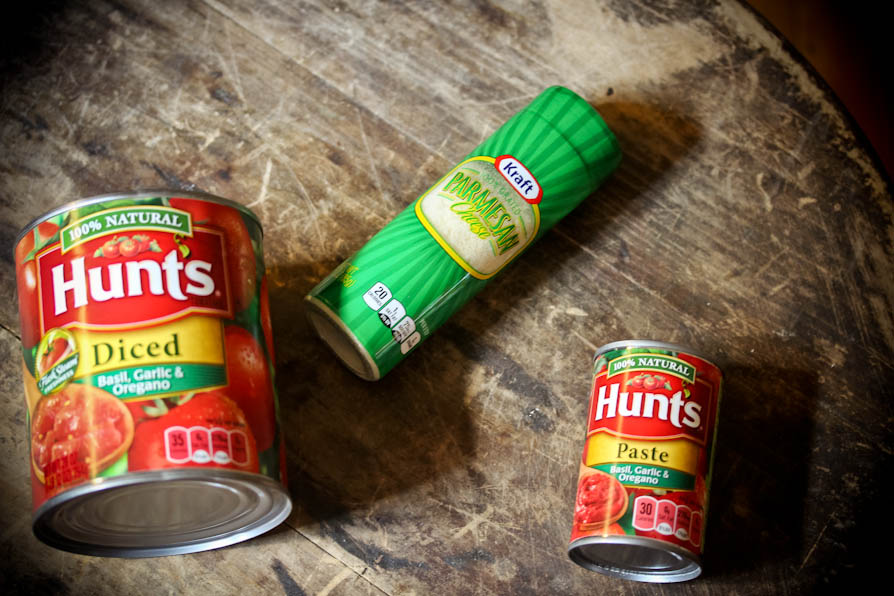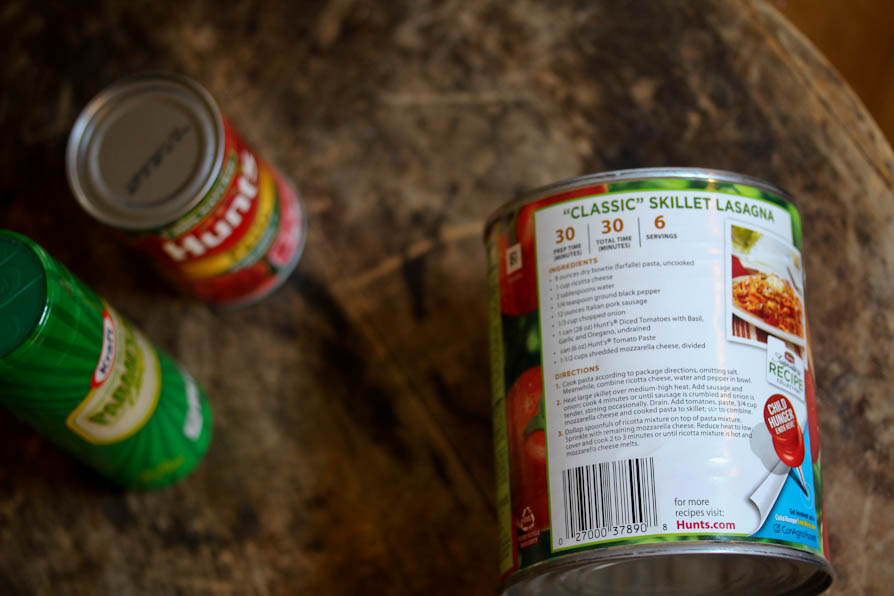 I chopped up a few onions and sauteed them in olive oil before adding in my turkey meat that I thoroughly doused with Italian Seasoning…as in I can't tell you exactly how much I used but you know how to eyeball and then add a dash or three…but if you insist on an exact measurement I would say about 4 TBSP….give or take a few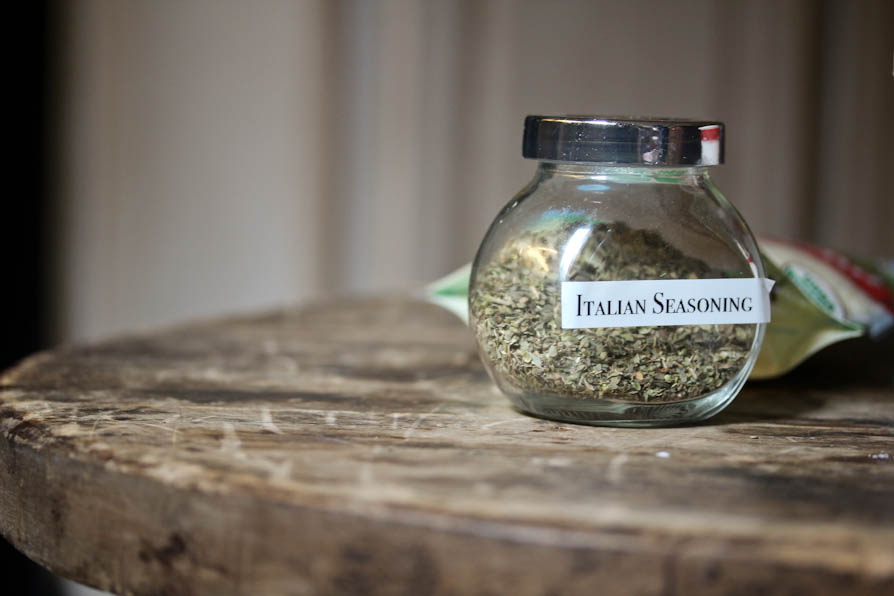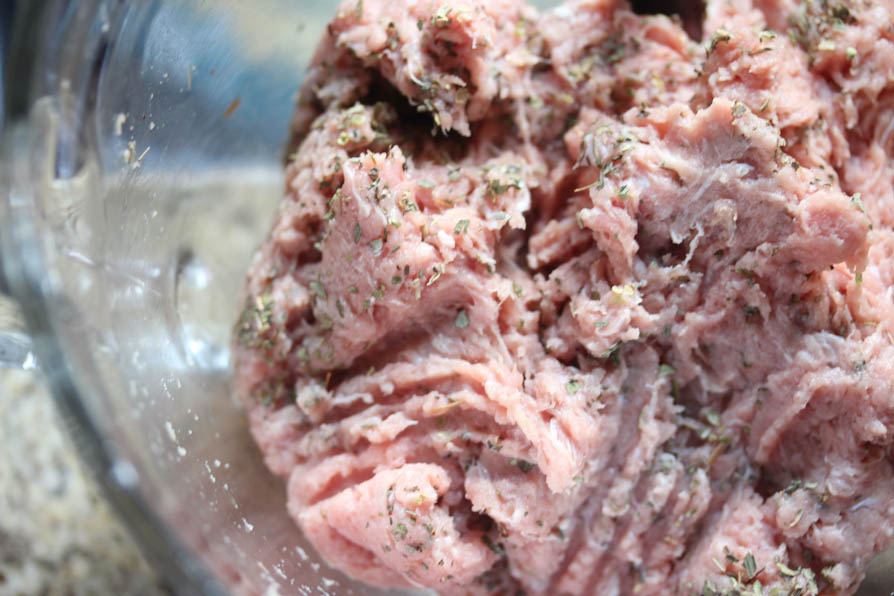 After browning the meat I added in the Hunts tomato sauce and paste and once it was cooked I added in the penne pasta and Italian blend cheese and stirred until it was well mixed together.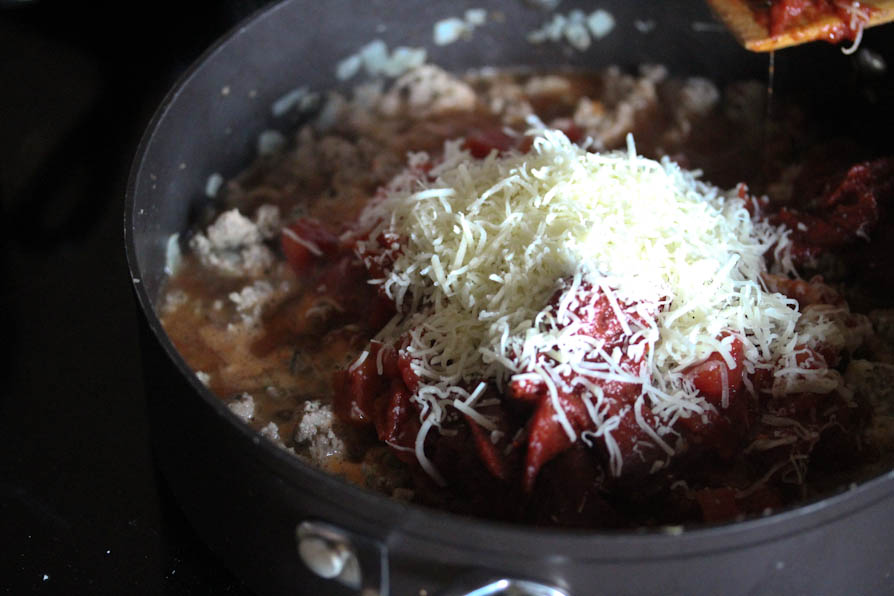 After all of the cheese was melted I added in a few spoonfuls of  the Ricotta mixture, stirred well and we were ready to eat.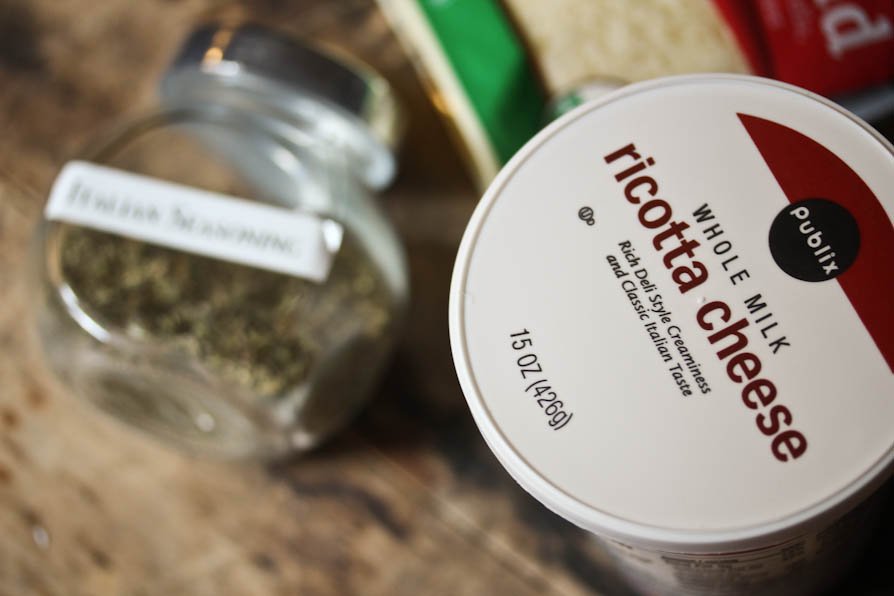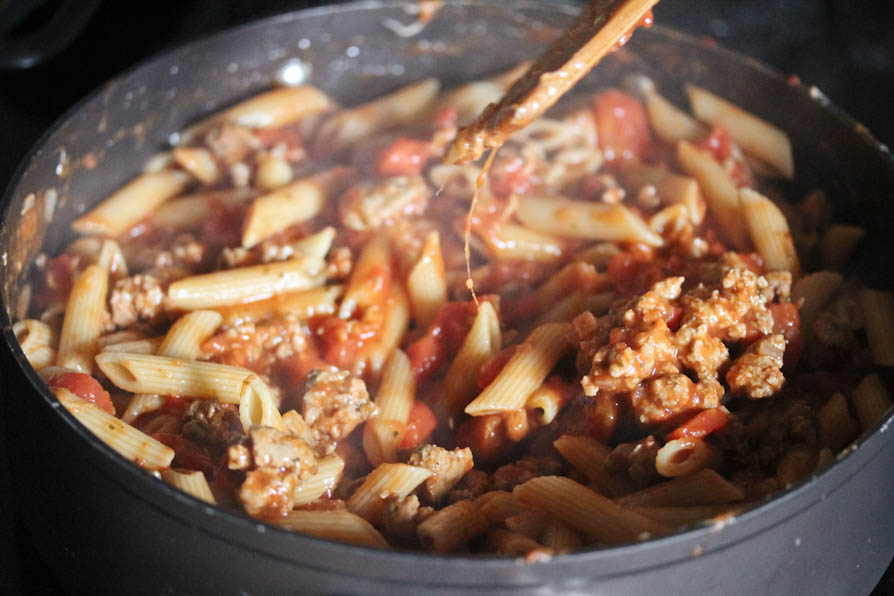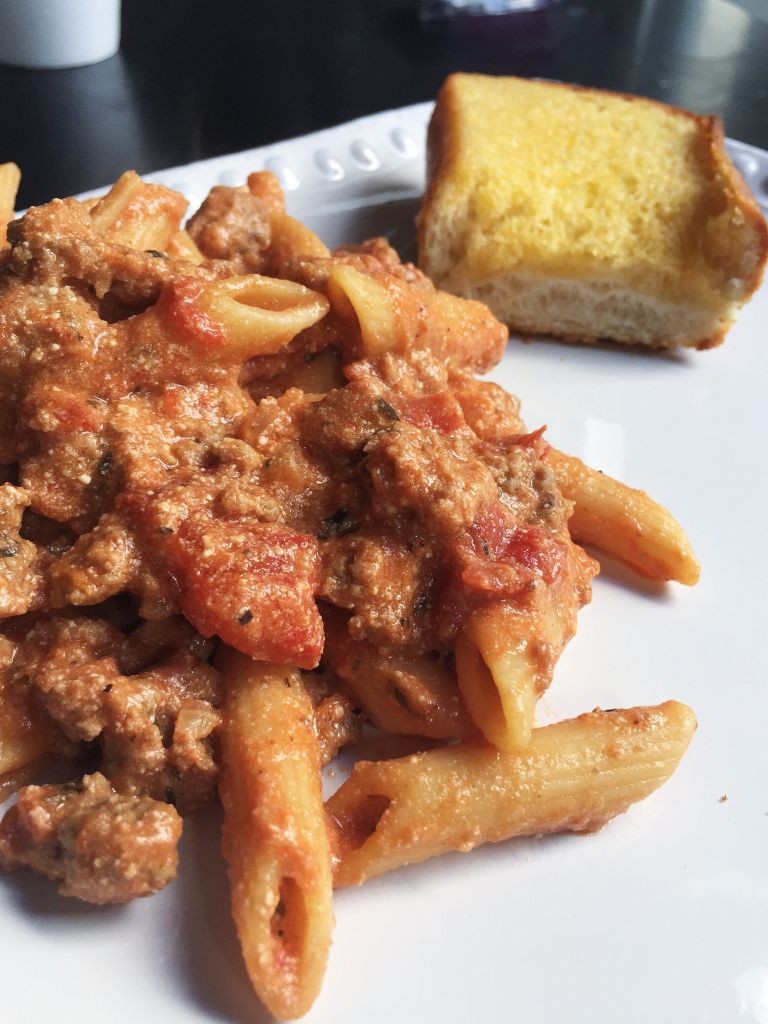 Publix Viva Italia Days will run from 2/19 through 3/4. Publix not just serving up some awesome flavor but they are offering you the opportunity to save a little money. So gather your family together for an Italian feast without breaking the bank.
Click these links to be taken to online coupons to help you save a few coins on your grocery list:
Ready Plan Save Coupons and Recipes
Save $0.30 when you buy ONE Bread Crumbs, Beans, Broth, Vinegar, Seafood Sauce or Artichoke Hearts
Save 50¢ Off Any Three (3) Hunt's® Tomato Paste (6 oz. or 12 oz.)
Save 50¢ Off Any Three (3) Hunt's® 8 oz. Sauce AND One (1) Mueller's® 16 oz. Spaghetti
Here is my tweaked recipe:
Hunt's Inspired "Classic" Skillet Lasagna
Prep time:
Cook time:
Total time:
Ingredients
16oz. Penne Pasta
1 cup Ricotta Cheese
1/3 cup Kraft Grated Parmesan Cheese
2 TBS water
4TBS Italian Seasoning
1/4 teaspoon ground black pepper
1lb Lean Turkey Meat
1/3 cup chopped yellow onion
1 can (28 oz) Hunt's® Diced Tomatoes with Basil, Garlic and Oregano, undrained
1 can (6 oz each) Hunt's® Tomato Paste
1-1/2 Cups Italian Blend Cheese
Instructions
Cook pasta according to package directions, omitting salt. Meanwhile, combine ricotta cheese, Parmesan cheese, water and pepper in small bowl; set aside.
Season turkey with Italian seasoning
Heat large skillet over medium-high heat and add olive oil. Add turkey meat and onion; Add undrained tomatoes, tomato paste, 3/4 cup Italian Blend cheese and cooked pasta to skillet; stir to combine.
Dollop spoonfuls of ricotta mixture on top of pasta mixture. Sprinkle with remaining Italian blend cheese. Reduce heat to low; cover and cook 2 to 3 minutes or until ricotta mixture is hot and Italian blend cheese melts.
Want the original recipe? Be sure to click over to Hunts.com where you will find hundreds of additional quick and easy recipes.
Last but not least, Publix is also offering one of you the chance to win a $10 Visa Gift Card . Enter below!
a Rafflecopter giveaway