Thank you to Bigelow for partnering with Unlikely Martha to highlight how taking a little time for ourselves is much needed. This shop has been compensated by Collective Bias, Inc. and its advertiser. All opinions are mine alone. #teaproudly #CollectiveBias
Days full of chaos and ripping and running just blend into one other until one week turns into two and into three and before you know it another month is upon you. We are in the middle of October already when it seems like we were just all pumpkin spice everything. Now the holidays will be upon us, and we'll be scratching our heads wondering where 2017 went like tomorrow.
I'm trying to slow down a bit and savor the moments. I've been limiting my time on social media in the evenings and I have implemented a wind down routine at least once a week that includes a warm cup of tea and watching This Is Us with my son.
On a recent trip to Walmart I picked up Bigelow Decaffinated Green Tea along with a new mug, cause I like pretty mugs.
Bigelow has a wide variety of teas that may suit you. Be sure to check out their Facebook, Twitter, and Instagram pages for a list of product varieties. Bigelow is all for enjoying and celebrating the small things that make up the big picture of our lives. The Bigelow mission of tea proudly is about the creating a quality product that can make those special moments even better. Learn more about the #TeaProudly mission!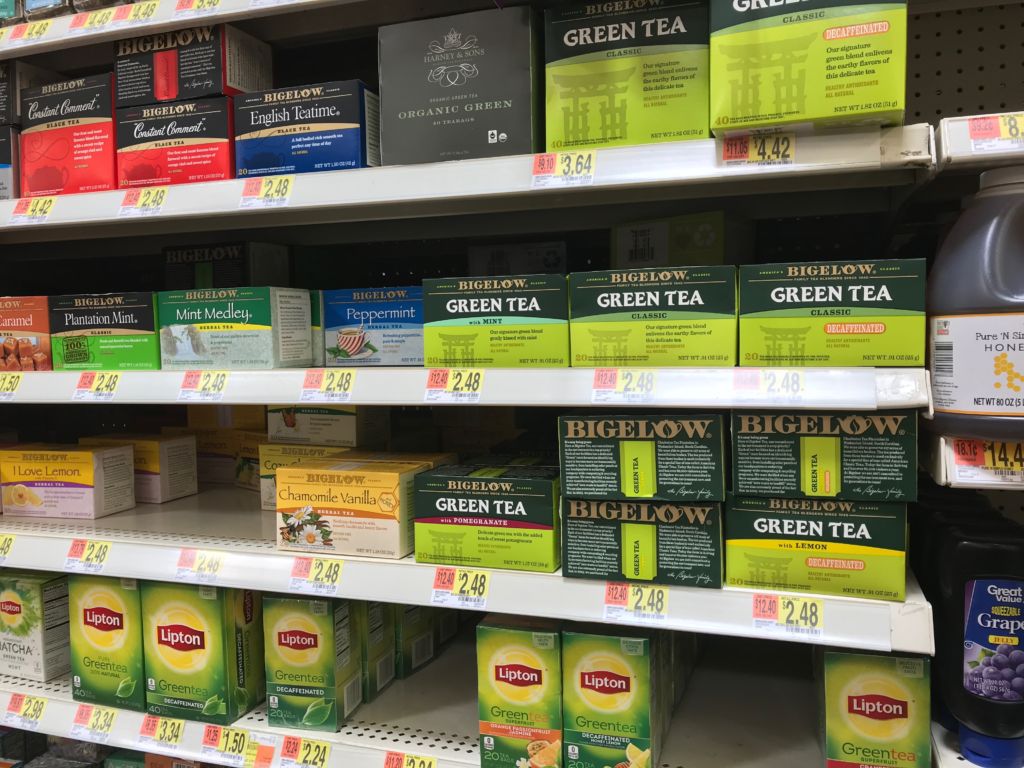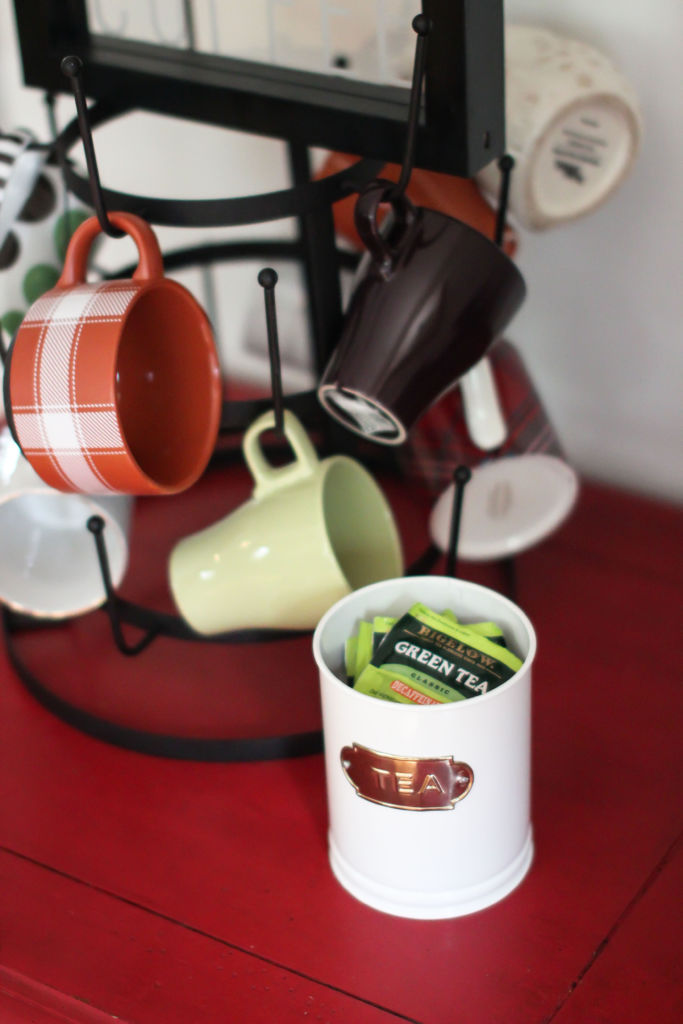 One day my son wanted to bake some goodies and pulled out my mom's big book of recipes and he landed on chewy ginger snaps. We made them and made them again, and they are a tasty companion to my green tea in the evenings.Bigelow has a great line of teas that are suitable for a number of occasions. To make things even more convenient for you, click the tea on the photo to conveniently order it online!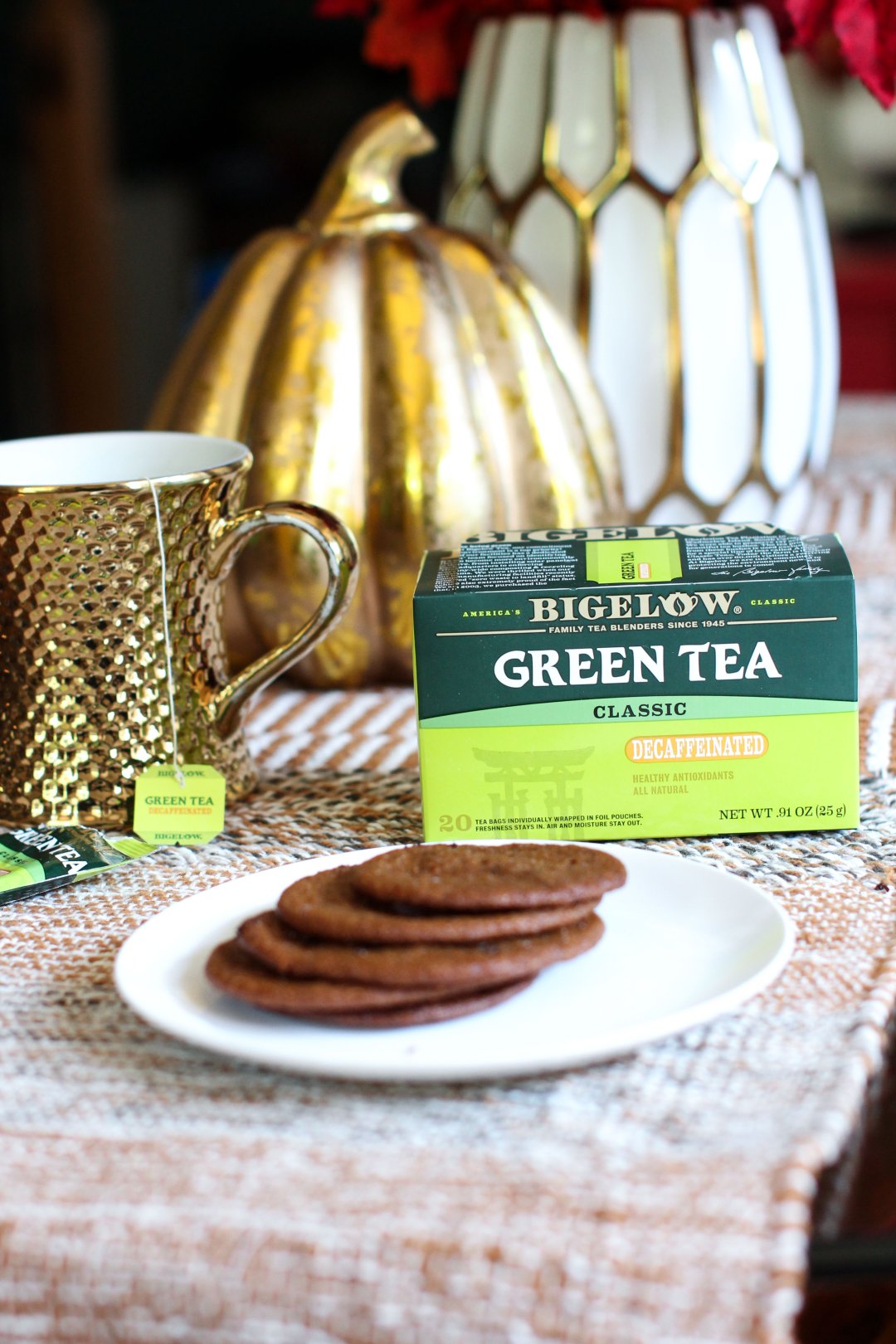 The thing with regular ginger snaps is they are like bricks, but not these. They are softer, still thin and wafer like but think soft batch in texture.
They taste so incredibly good and the spice is just right for the holidays.
Chewy Ginger Snaps
Prep time:
Cook time:
Total time:
Ingredients
1 cup of Sugar
1/2 tsp ground ginger
1tsp cinnamon
2 tsps baking soda
3/4 tsp salt
1/4 cup molasses
1 egg
3/4 cup of shortening
Parchment Paper
Instructions
Preheat oven to 350
Cream shortening and sugar with a hand or bowl mixer
Add in egg and molasses, mix until it is just combined
Follow with flour, baking soda, salt, cinnamon and ginger (mix in well but don't over beat)
Place the dough on parchment paper. Please use parchment paper or a non stick pan. TRUST ME
Bake for 6-8 minutes
Allow them to cool on the pan for a few minutes, then transport to a plate or cooling rack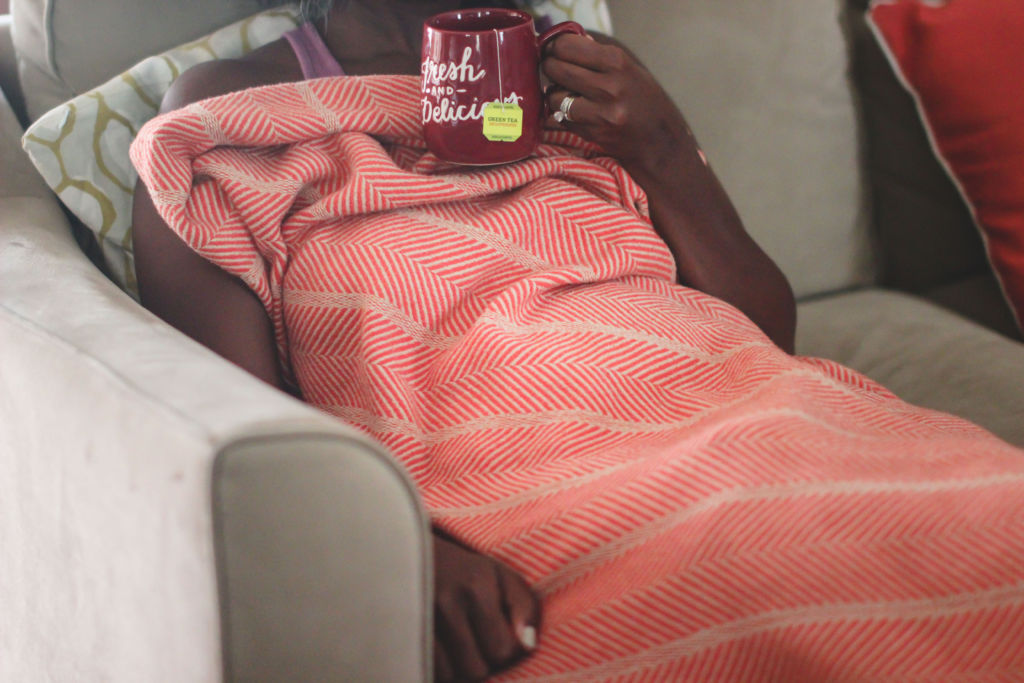 Before the crazy of the end of the year sets in, I encourage you to find a wind down routine that allows you to decompress from the long days of shopping and partying and entertaining that are to come. Something as small as looking forward to that warm cup of tea, or dessert or television show does wonders for getting you through the day.