Thank you to Athleta Girl for sponsoring this post, and working hard to encourage our girls to #StayInTheGame
As a child I was fairly active, playing the piano and dancing were some of the earliest activities  I can vividly remember. My mother was dedicated to my passions, however somewhere along the way, depending on the the direction of the wind I started to make things difficult by either complying or giving her grief about practicing and attending lessons. Unfortunately my disdain and lack of dedication proved to be strong enough that she decided fighting with me while also sacrificing her time and money  wasn't worth it, so she let me quit.
QUIT.
We all have those moments, the ones where we reflect on what we wish our parents would've done, and how if they had done this or that the outcome of our lives could've been different. The reality is the past is gone, and if you are a parent you have a renewed opportunity to encourage your children in the areas you wish could've ended differently for you.
For me, this hasn't been specifically tied to an activity but linked more to instilling in my daughter the life skills that come from dedicating yourself to something and giving it everything you've got until the very end. Girls that participate in sports have a higher level of confidence, sense of teamwork, character, and grit. With all of these positive stats, according to The Women's Sports Foundation girls are still 2X more likely than boys to throw in the towel.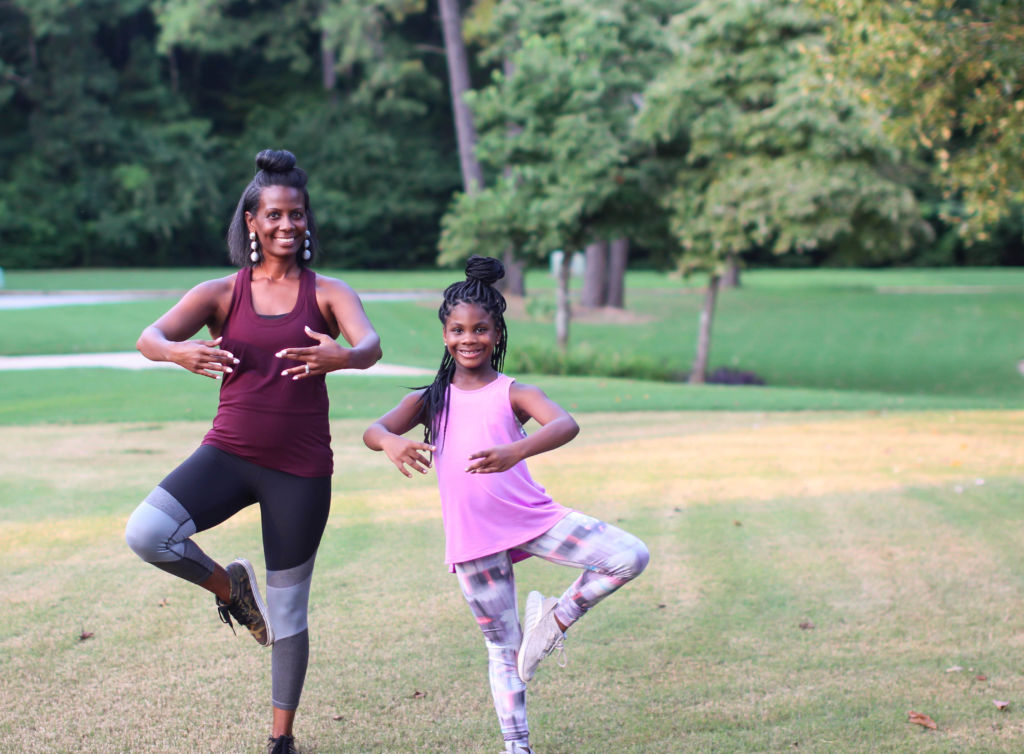 WHY?
Who knows? While I can't control what anyone else is doing with their girls, I can pour into mine, and offer other mothers encouragement to stay in the game with theirs. Daily, I am reaffirming to my daughter that she is strong, confident and can do what she puts her mind to. I'm constantly reminding her that her dedication to dance is inspiring and she will go on to do great things. While these are merely words, they are building an internal love for her sport and her understanding that I encourage and stand behind her.  If you follow me on IG Stories, you know my dedication to my children and their activities takes up A LOT of my time. A WHOLE LOT. I wouldn't have it any other way, she can't stay in the game if I'm not in it with her.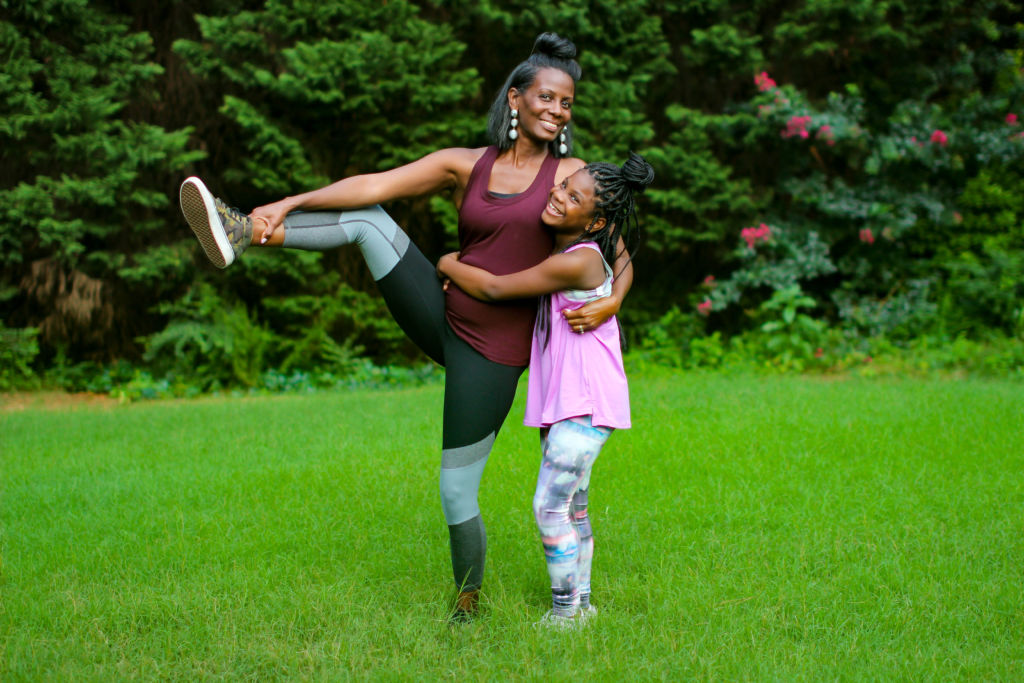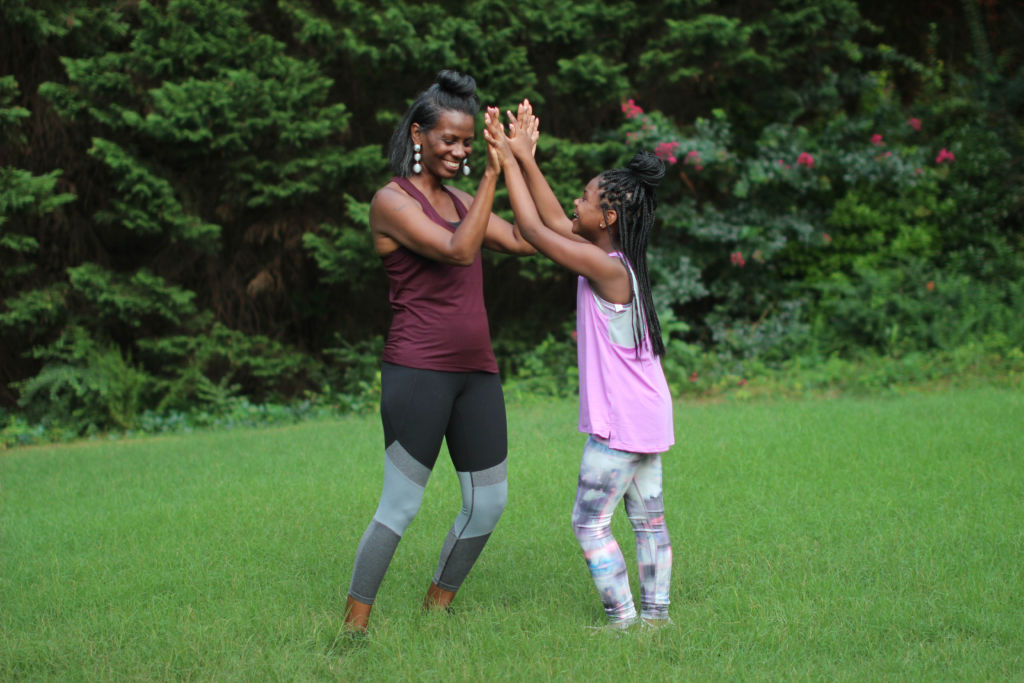 Keeping our girls active is a HUGE time and financial commitment. Both of which planning can help offset. As a busy mom, I get it, yet knowing the immeasurable benefits she'll receive from staying in dance and the lessons she'll learn from her studio keep me going and motivated to provide a great experience for her.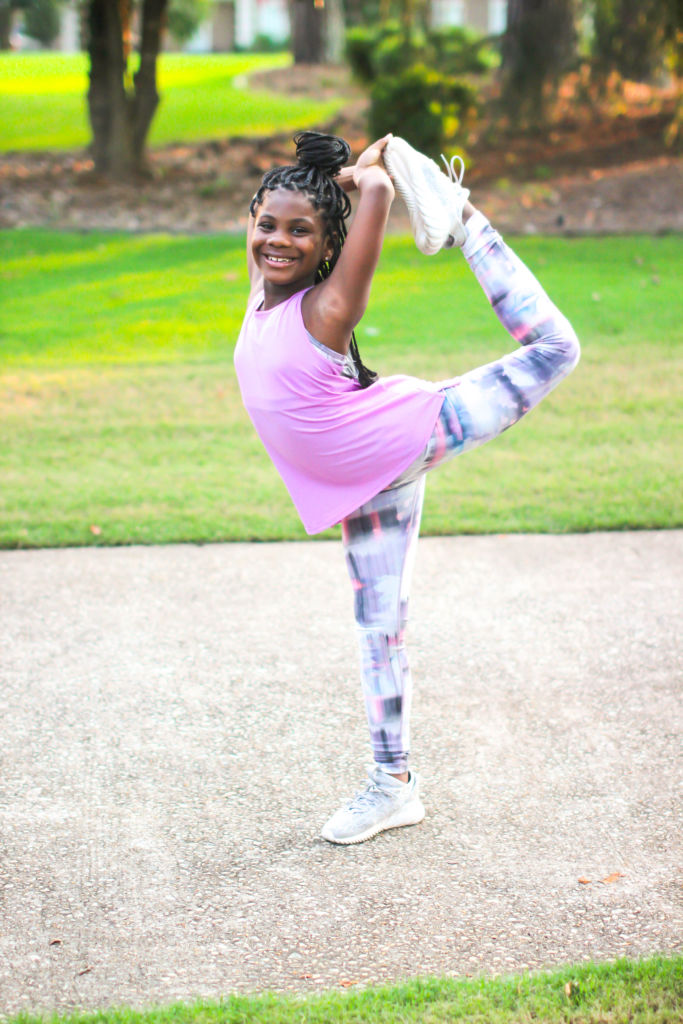 In addition to life lessons taking pride in her self care and appearance is another lesson I'm happy to teach her at a young age. She's slowly wanting to have more say in her attire, and Athleta girl  is functional, age appropriate and perfect for girls to express themselves while having a level of comfort, support and functionality.
What she's wearing:
Her Athleta Chit Chat tights are perfect for school and dance. Transitional clothing is always a win with children, because they grow so fast. The design and colors are perfect for her personality and they fit very well allowing her free range of movement.
The Athleta Girl Most Valuable Layer Tank allow her to move freely with it's flowy double lined design, that allows air to flow through keeping her as cool as possible (literally and figuratively). What's even better is it's crafted with unstinkable technology. I think that feature speaks for itself but I'm all for it!
The Athleta Girl Reversible Upbeat Bra 2.0 is her absolute favorite. She spends a lot of time watching dancers on YouTube and she's convinced wearing a sports bra is a sign that you are a real dancer. I love the criss cross design that allows for more movement and it is reversible, the opposite side is all black.
As mothers, aunties, friends, cousins, mentors, and all the other roles we play that I forgot to mention, let's work hard to encourage our girls to stay in the game and fight it out to the end. Let's vow to give them the support and confidence they need to fulfill their passions and live out their potential!