This post was sponsored by Wendy's as part of an Ambassador Activation for Influence Central and all opinions expressed in my post are my own
Working at home definitely has it's perks. However, one of the things I've discovered is I am now less likely to spend time outside of the house during the week unless I'm schlepping my kids around or running errands. My day can easily turn into a mash up of my professional and personal life if I don't intentionally make an effort to get out of the house. Stepping out to grab lunch solo, or with my husband, who also works at home often serves as a way for me to get some air and mix in a little lunch date.
As to not get my mind completely out of work mode, I tend to keep my afternoon excursions close to home so I can get back and finish my day in time to get the kids off to their activities starting at 4p. Wendy's is one of the establishments I head to for something quick. The location near my house is literally around the corner, and has been recently remodeled. Depending on what's going on at work,  I'll either sit in and use their WiFi and make it a working lunch, or I'll take my order to go. My quick go to lunch, usually consists of cutting up a six piece chicken nugget over a side salad, and adding in a cookie for a little  sweet afternoon pick me up.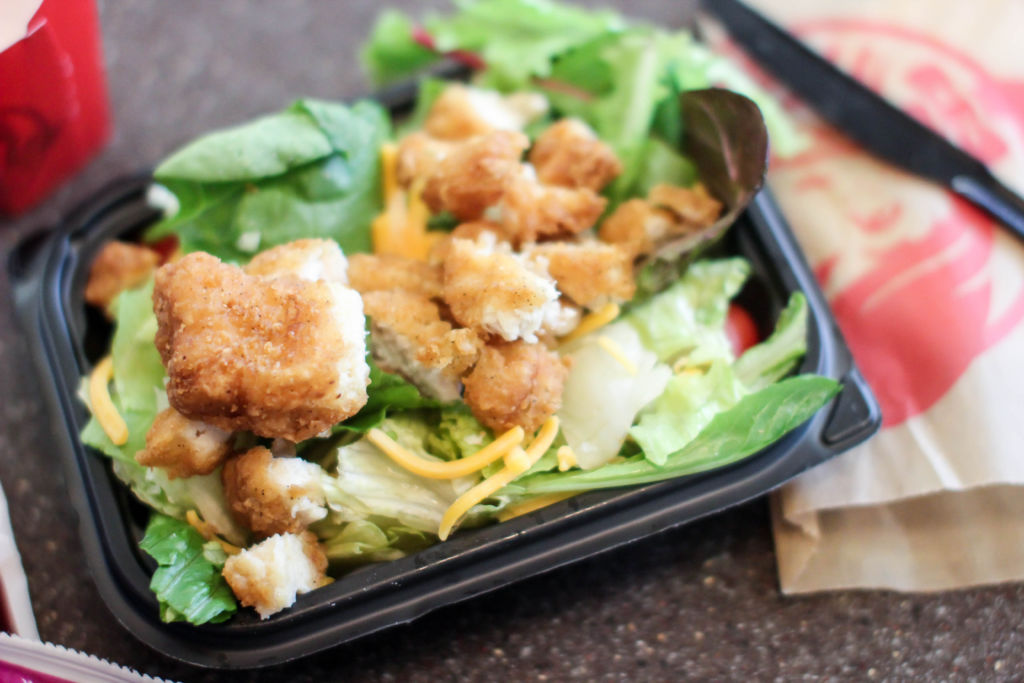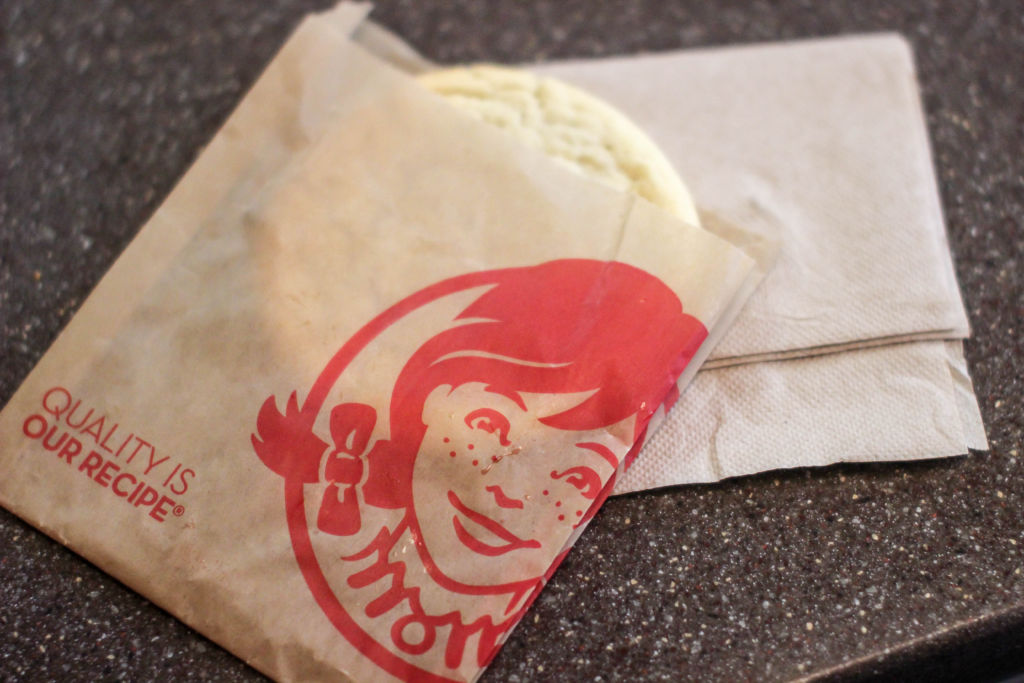 Most days fresh air really does something great for my mood. I've recently been diagnosed with low Vitamin D so a little sunshine is always a good thing. Setting  a work life balance really takes intention when you work at home, and something as simple as getting out to have lunch or run an errand can help break the monotony of your week.
I have a list of places I frequent to change things up when I start to get restless, I'll continue to share some of my favorite places to work from when I'm tired of being in the house. Stay tuned for more in this series of me transitioning back into full time, work at home life!