I started this blog as a means to connect with the outside world when I found myself being a SAHM, something I never saw on the radar for my life. However, there I was, at home with two small children feeling a sense of loss and trying to fit into my new life. One of my best friends, Erika (you might know her) was in the beginning stages of building her interior design business and mentioned she was starting a blog.
What's a blog? After her explanation, I decided I wanted one too. On August 10, 2010 I hit publish on my first post and eight years later, through a brand change and all, I'm still here.
When I started in this game, the love and connection was genuine, and there was little money to be made. I met mothers all across the world that I've laughed, rejoiced and cried with over the years. I've nursed a sleeping baby while pecking comments with my free hand during late night/early morning feedings. I'd be remiss to not say, I'm not sure where my life would be had I not discovered this community on a crash course with Blogger one night in 2010.
Over the years, this platform has afforded me graphic design, back end coding and all sorts of technical skills I never went to school for. I've learned the intricacies of social media and what it takes to build a connected audience by just being genuine. It's allowed me to stay home with my kids during their formative years while earning an income. There was no mistake that I stumbled into creating and building via this little space on the web.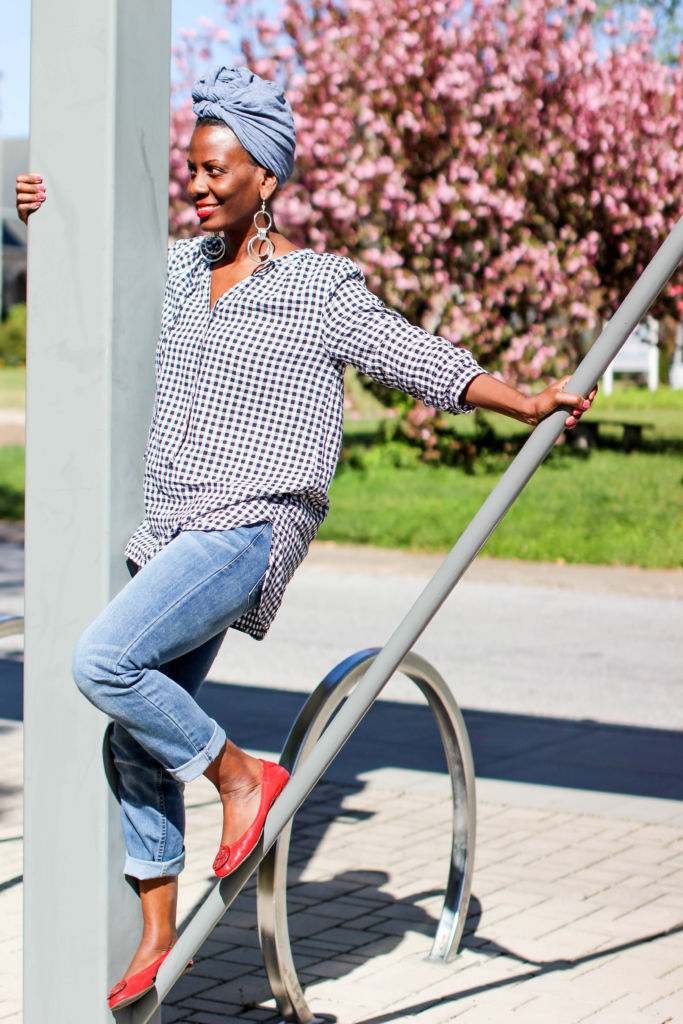 The game has changed, and I've decided not to play it by inauthentic rules. I tried it for awhile, and realized I came through when we valued what this space meant. It was (and still is for the most part) a place for women to connect in whatever stage life has them in.  I wonder if people starting in the game now, wanting us to covet their expertise and  beauty and travels and fashion while portraying their "perfect lives" and "perfect homes" and "perfect everything" for likes and opportunity really understand that the underbelly of this thing is powerful when you use it to connect and inspire folks by just being you.
Will I continue? Absolutely, so much of my personal growth has been documented here.
My outwardly struggles to make peace with my purpose, buying our forever home, the chronicles of trying to build a business, and my children's milestones amongst a gamut of fashion, food and life posts all live here. They are documented and stamped in history, embellished by written words and photos that were my life at the time.
In essence I chronicled my raw, uncut life without really trying, and in the process connected with people I will cherish until I leave this earth. No perfect Instagram feed, or earnings will ever make up for that. So, I will continue to come here, albeit not as often as I used to, but often enough to make an attempt at bringing back the essence of why I started this place eight years ago today.
Simply put I want to connect, inspire and be inspired by you.
Thank you for continuing to come here, thank you for connecting with me, and thank you for allowing me to be me all of these years. Last year, I did a post outlining some of the milestones I've shared over the years, complete with photos and links to the special moments. You can find that post here!
As for the future of this space? Before, there was a plan about how I had to have these pictures and post this many times. I'm throwing caution to the wind and just being me moving forward. As my girl MJ put it, I'm putting the blinders on and doing what feels right to me, and not what is poppin' in these blog streets. I can't worry about the next person, I'll do what comes natural, and that is mind my business.
I hope brands value my authenticity, and I will continue to only work with brands that matter to me, which in turn I hope matter to you.
All I can hope is that you continue to support, and share this space with your respective communities in anticipation that it continues to grow in an authentic manner. We all have a voice, and experiences to share, this is the medium I've chosen.
Again thank you for your support. Cheers to another year!