I am reposting this from exactly one year ago! As the years move by, and our hairstyles change one thing is for sure classic fashion will always be clutch. Put a trench coat on your list of must have fashion!
---
I'm not really sure if trench coats can be defined as trends. Scratch that I know for a fact trench coats are fashion staples that moonlight as trends depending on the season.
Y'all know I'm not much into trendy fashion, give me all of the classic fashion. It's clean and effortless.
This week, I'm participating in a fun Fall fashion round up with some of the hottest fashion and beauty bloggers on the scene highlighting our favorite fashion trends for fall.
Mine is my trench coat.
I own quite a few but made a special investment for this Ralph Lauren one. With this addition my collection is certainly complete…except for maybe a Burberry one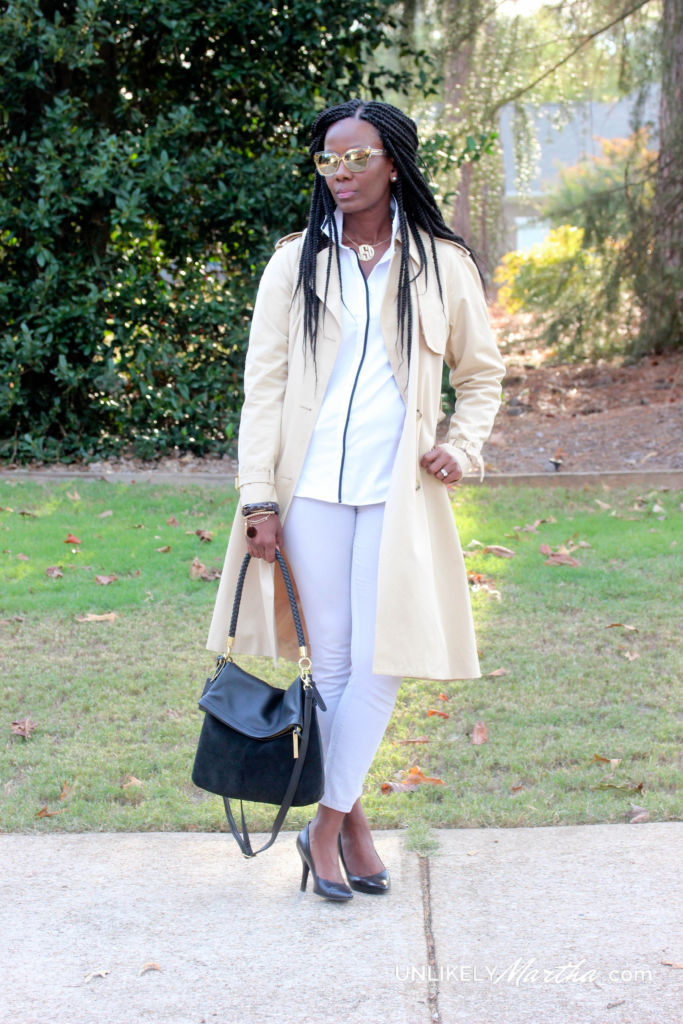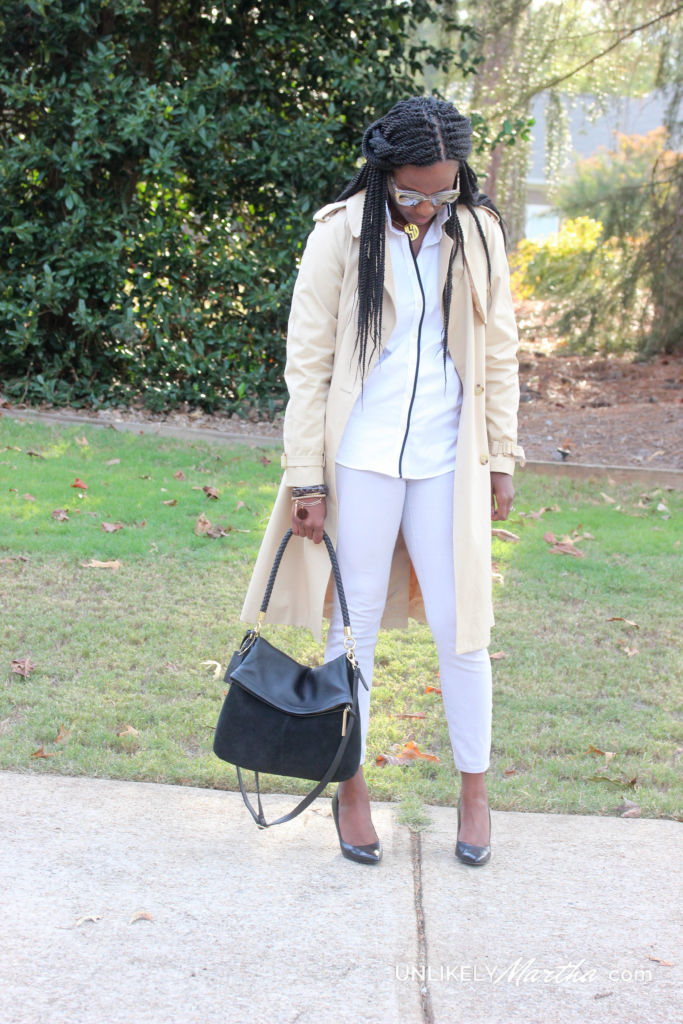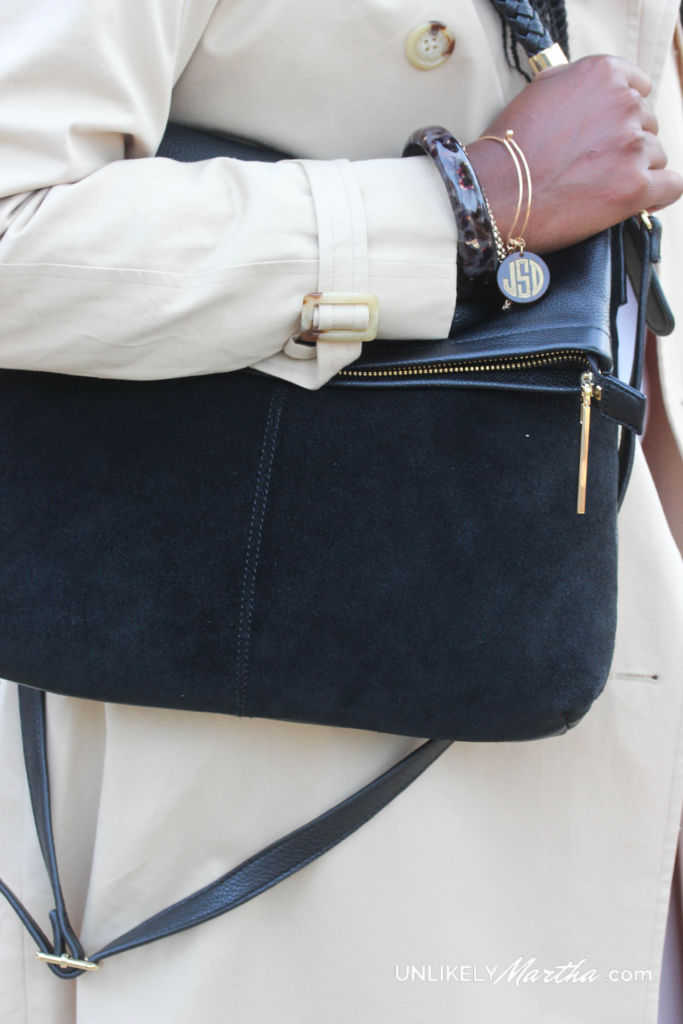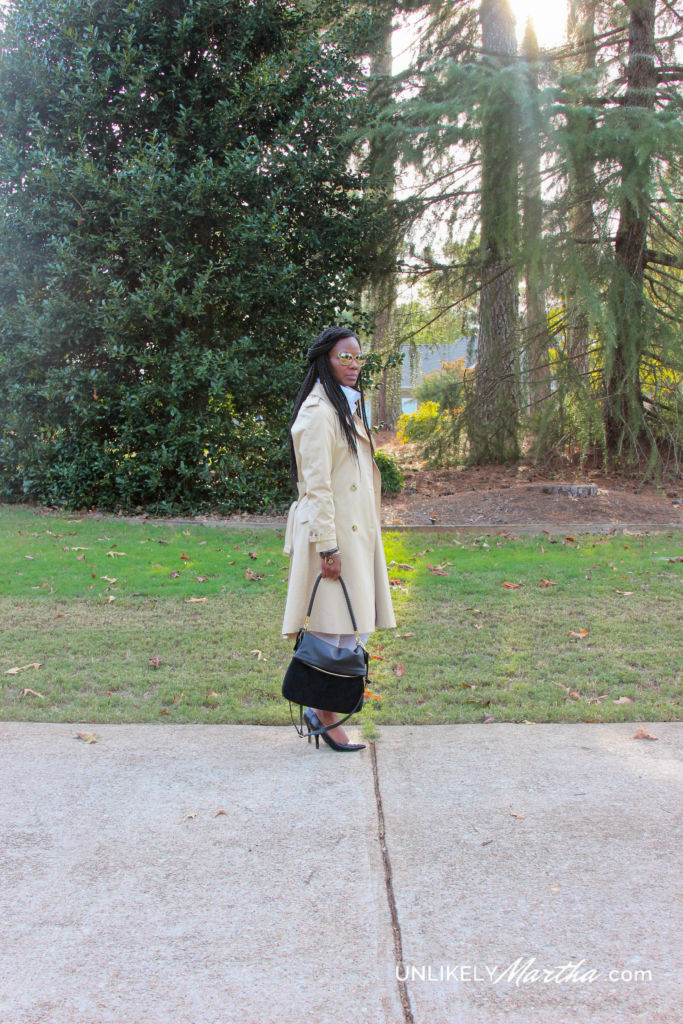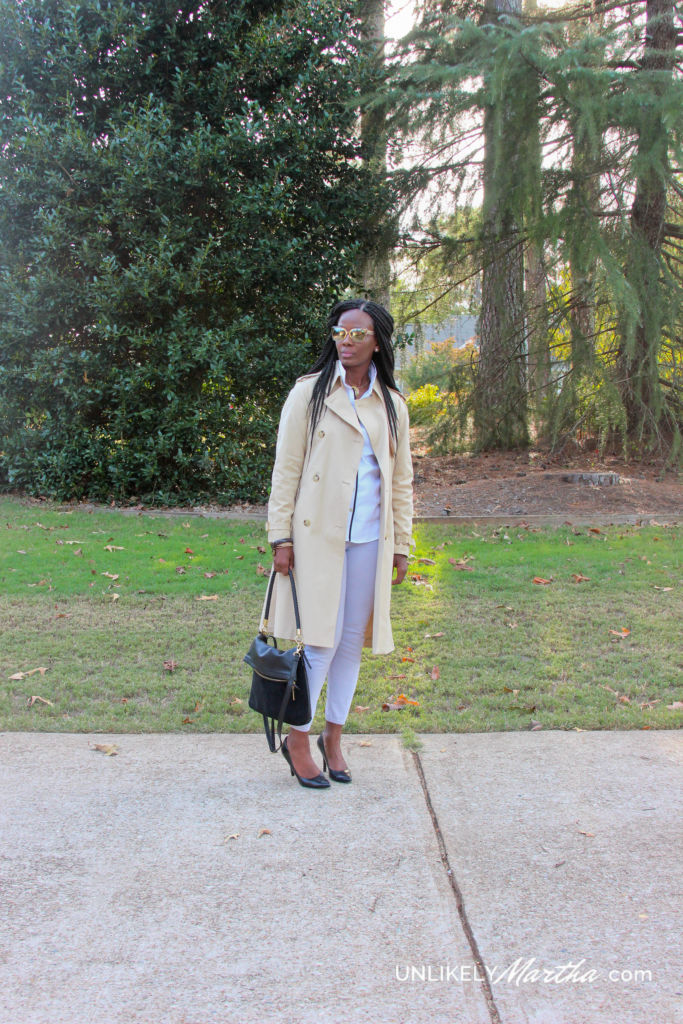 Necklace: Unlikely Market | Sunnies: Tory Burch  | Button Down Blouse: Banana Republic (similar) | Jeans: Gap | Shoes: Nine West | Bag: Wilson's Leather | Trench: Ralph Lauren (similar)
What is your favorite Fall Fashion Trend/Classic?
Oh, this post contains affiliate links. That means if you click on a link and purchase something that you and I both love I'll make a few coins!
Save
Save
Save
Save
Save