Look up fall in the dictionary and I'm sure it cross references apples and pumpkins. We are devout apple fans and look forward to our annual trek to the North Georgia mountains for our orchard visit. This partnership with Luck's is sharing one of our favorite quick and easy apple desserts.
As a child dessert was a part of dinner. We ate dinner, the kitchen was cleaned and then I was allowed a cookie, piece of a baked good or ice cream.
That is one tradition I have not successfully passed forward to my children, but I try my best to give them sweet treats that are easy to make when I'm not in the mood for full out baking.
I've talked about the large collection of recipes my mother left me, and one of my favorite seasonal things she would make were fried apple fritters. She would peel and cut the apples, season them to perfection and fry them in handmade dough.
Well, I don't always have that kind of time. When time isn't permitting Luck's fried apples and peaches fit right in. Out of the can the quality and seasoning of the fruit is amazing. They have an authentic southern taste that you wouldn't expect to come out of a can. The versatility and ease of just opening the can and preparing, cuts the prep time on these fritters by at least 30 minutes.
I can easily place one or two apple or peach slices onto circles of pie crust, fold over, pinch together with a fork and fry.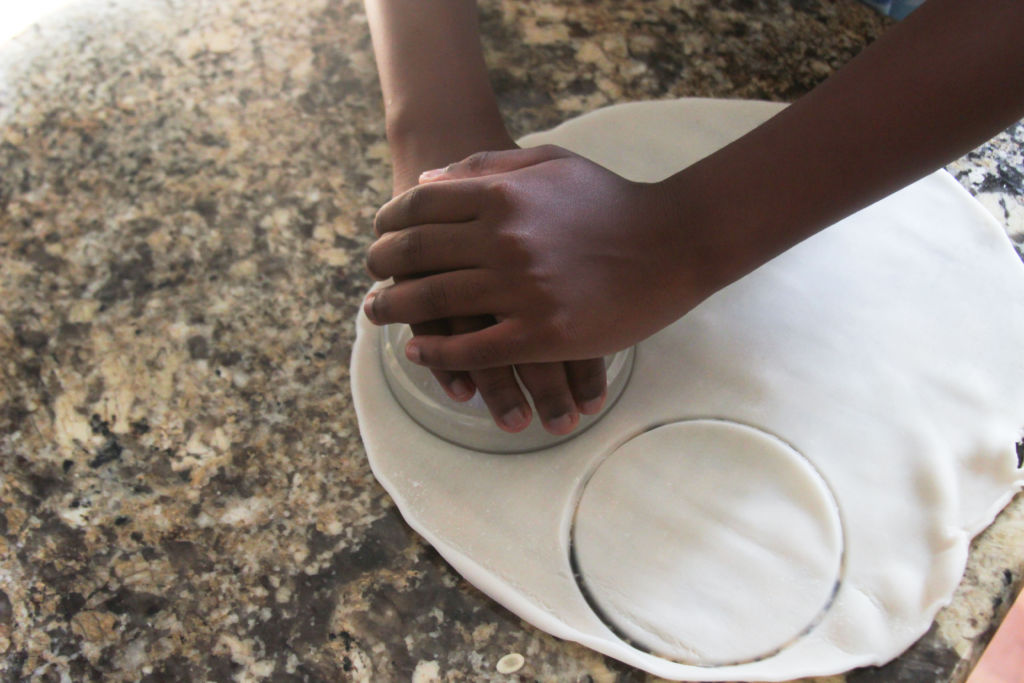 It's really that simple.
Now, I like mine fried, but alternately you can bake them. You are using pie crust so the end result will be flakier. The prep process is the same, the cooking time will be a little longer.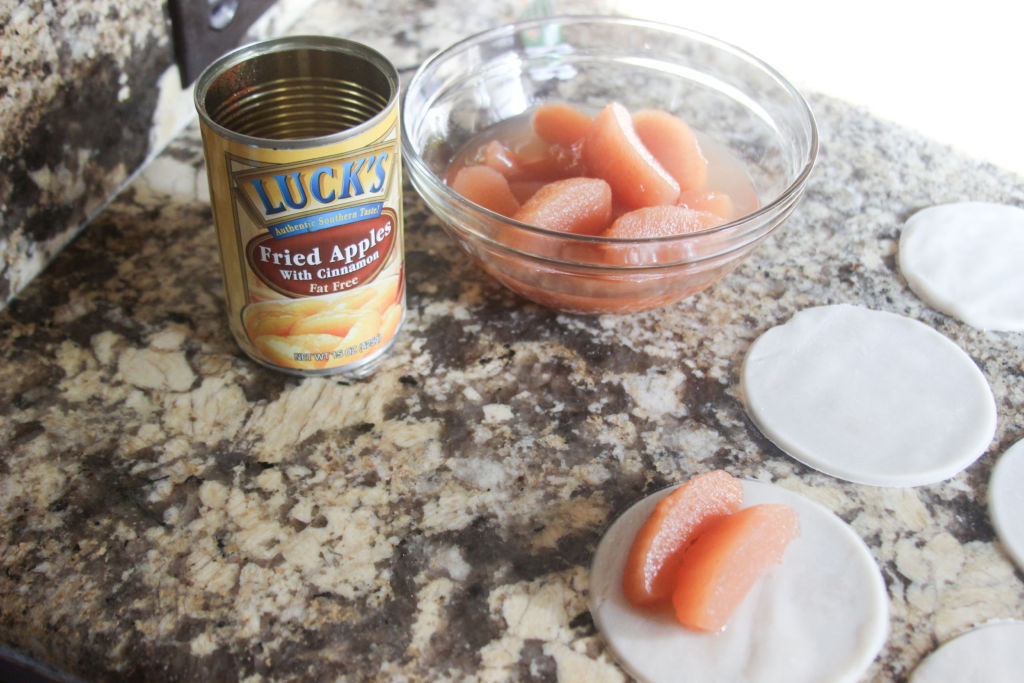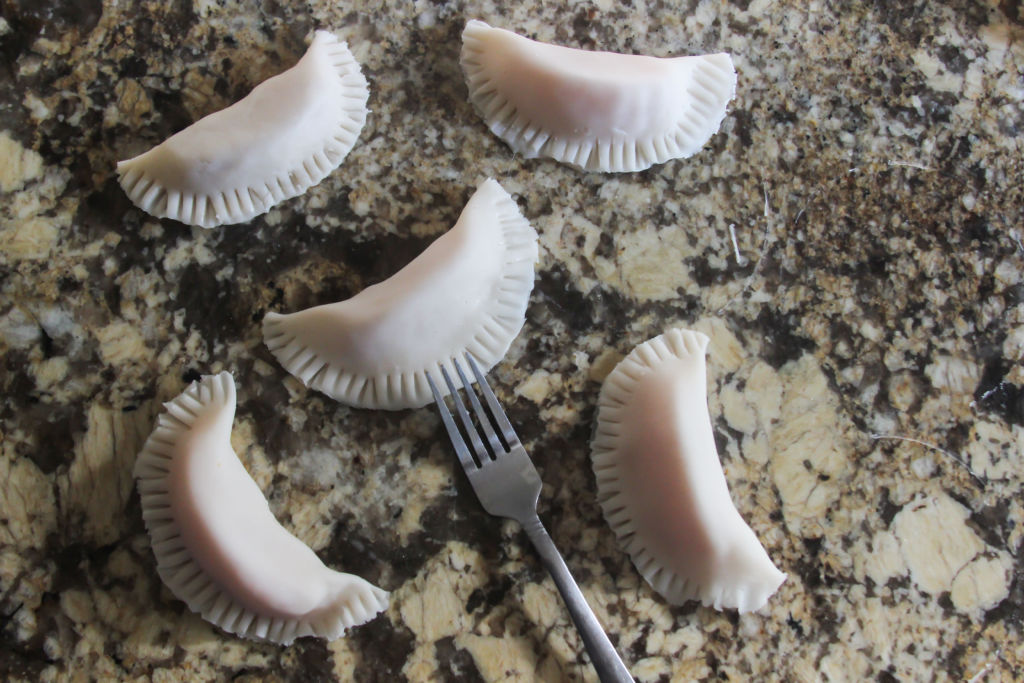 To make these you will need:
Pie crust
Luck's Fried Apples or Peaches ( Here's a coupon)
Directions:
Roll out pie crust on a flat surface. You may want to sprinkle a little flour on the surface for easy removal
Using a round object make circles in the dough. Keep in mind if you make larger circles you can add more fruit.
Fold the edge over the fruit and connect with the other side. Add a little water to seal and press together with a fork
Drop into hot grease, turning once to ensure both sides are golden brown.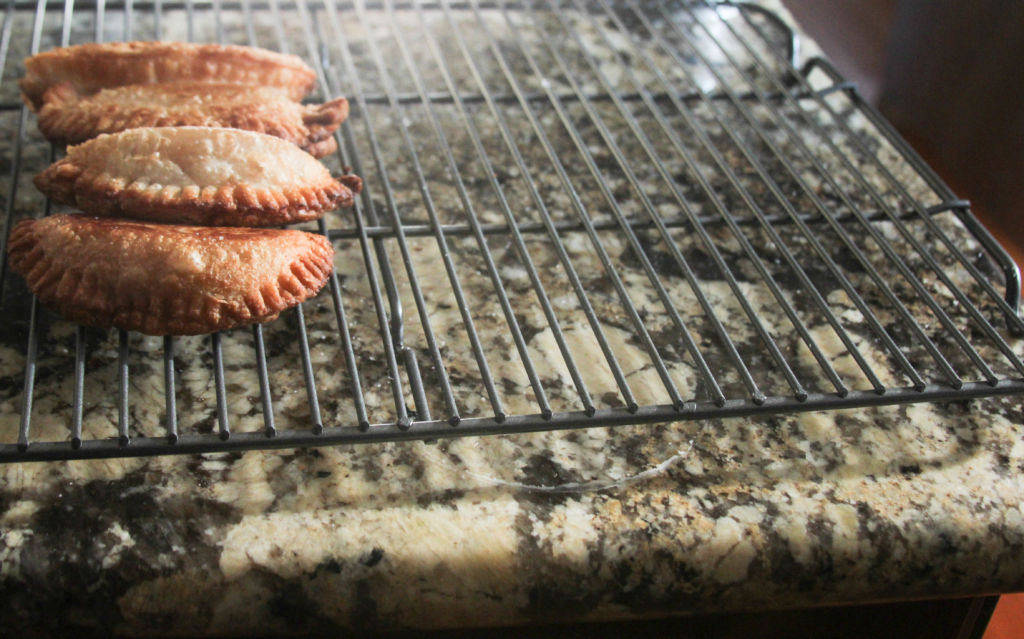 If baking follow the directions on the package or bake at 325 for at least 10 minutes or until golden brown and flaky.
They can be reheated, they won't be as crispy but are still just as good.
Thank you to Luck's for partnering with Unlikely Martha on this post. All opinions are mine.