The laziness of Summer that shall commence in 5…4…3..2….1 will render my kitchen half operable to difficult meals. The bare minimum of kitchen and cooking things will consist of paper utensils/plates, one pot meals, grilled cheese/PB&J sandwiches, and tacos.
Lots of tacos.
I make my taco seasoning from scratch, and would you believe me if I told you  I'm pretty certain you have all of the ingredients already in your pantry?
Whip up a few batches of this super easy seasoning mix and store for use on taco Tuesday, Wednesday, Thursday and… Even consider making it a cooking activity with the kids for a Summer activity.
This healthier and preservative free mix tastes a ton better than the box, as with anything.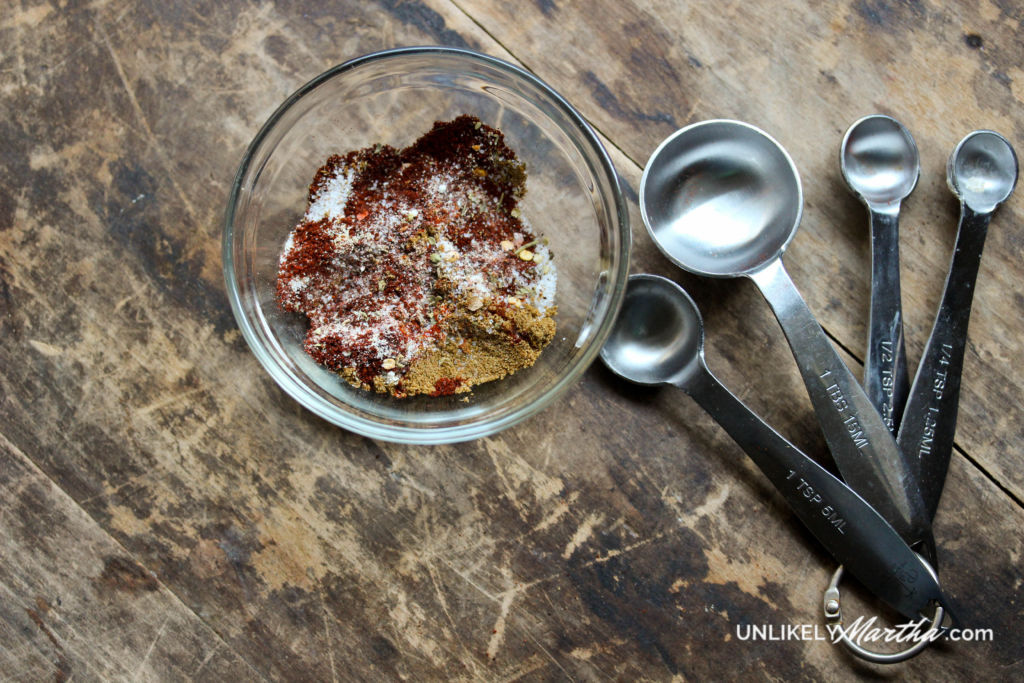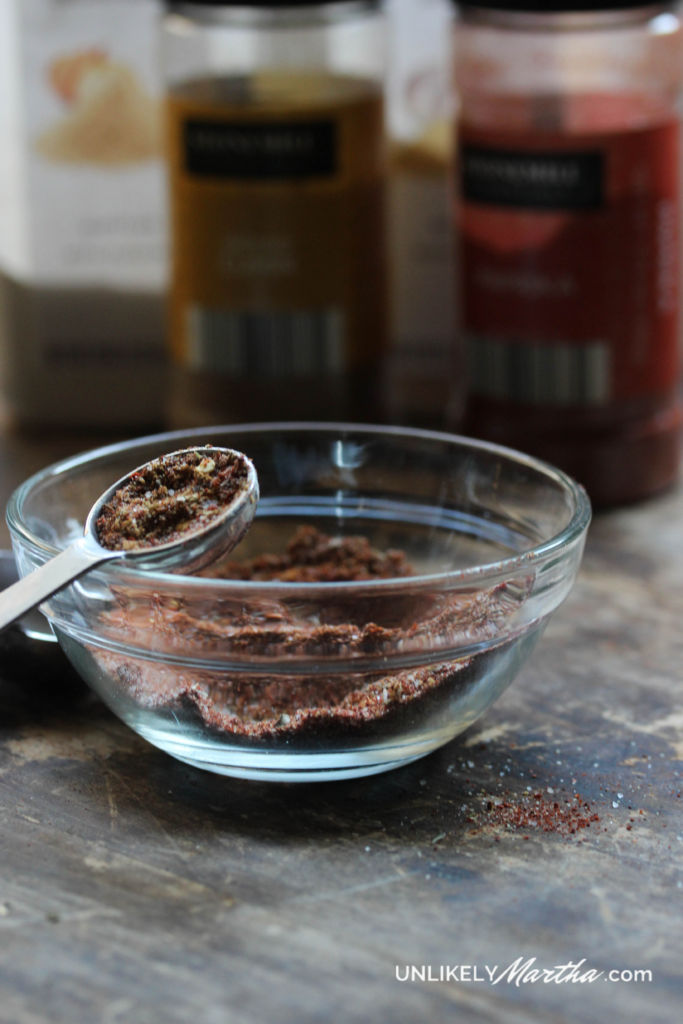 Homemade Taco Seasoning
Prep time:
Total time:
Ingredients
1 TBSP Chili Powder
1/4 tsp Garlic Powder
1/4 tsp Onion Powder
1/4 tsp Crushed Red Pepper Flakes
1/4 tsp Dried Oregano
1/2 tsp Paprika
1 1/2 tsps Ground Cumin
1 tsp Sea Salt
1 tsp Black Pepper
Instructions
Mix all ingredients together and store in airtight container or glass jar.
Add mixture to 1 lb of ground turkey or beef and add 1 cup of water
Bring meat and seasoning mixture to low simmer
Serve
What's on your minimalist Summer menu rotation?