* I was provided Pompeian olive oil in exchange for this review. All opinions are mine. You already know*
I think every busy Mom is always in search of that quick meal that gets folks fed and in the bed. One of my go to meals is Chicken Alfredo. Sometimes if I am in the mood I will make the sauce from scratch…that's not often though.
The ingredients are minimal. Olive oil, chicken, broccoli, sauce, and fettucine.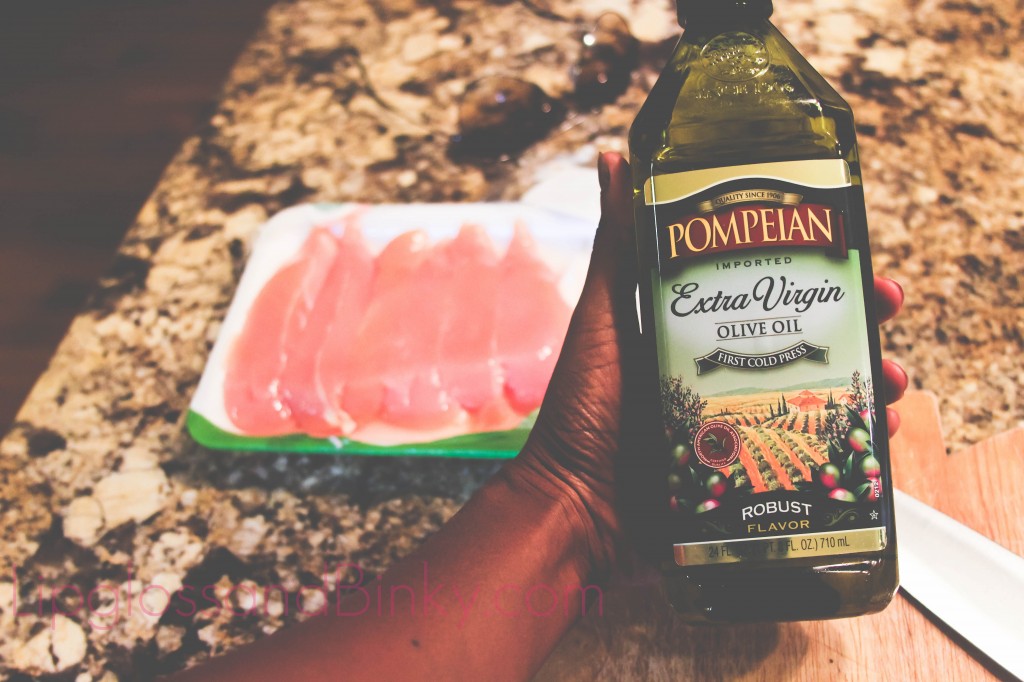 I start by heating up a bit of olive oil in the pan. Just enough to coat the bottom in and saute the chicken pieces that I've cut up and seasoned.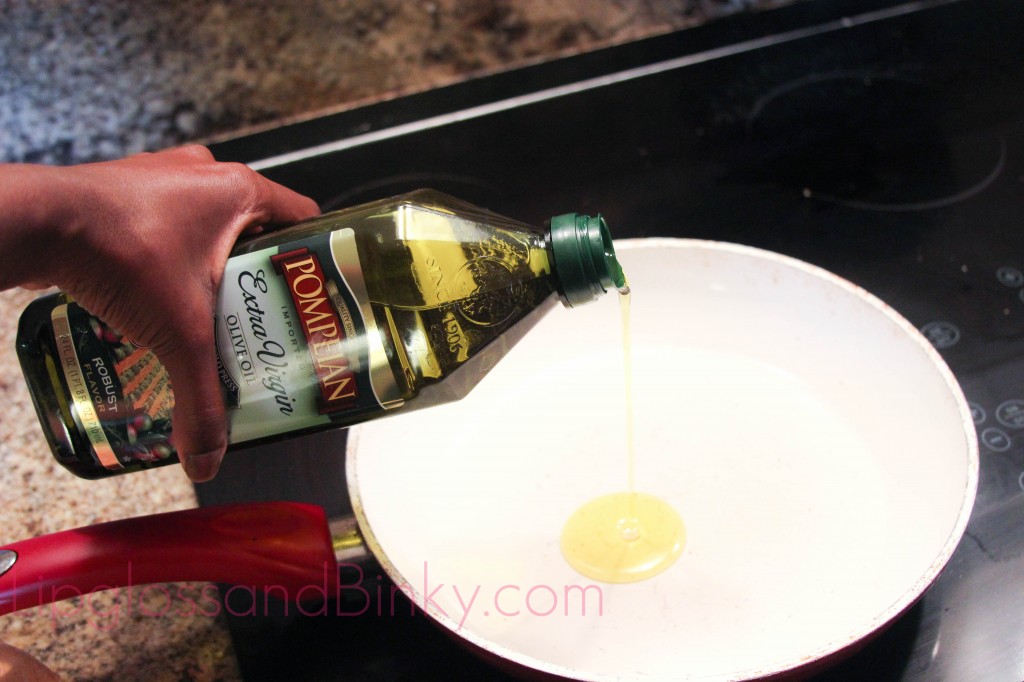 Once the chicken is just about done I add in frozen broccoli and let it steam as the chicken continues to cook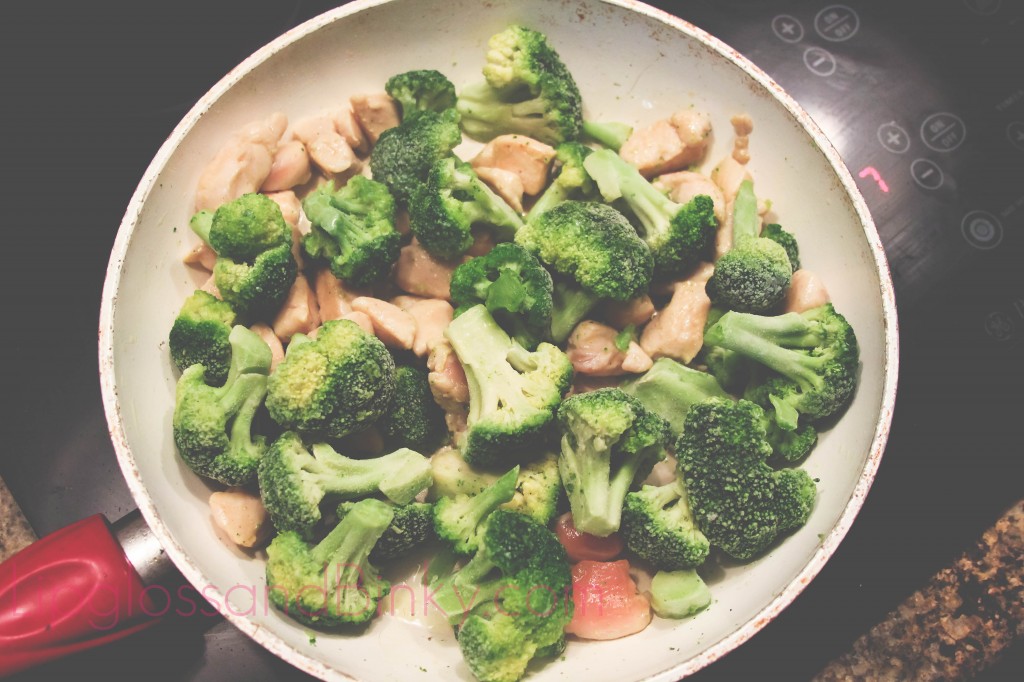 Around this time I start  boiling the water for our fettucine noodles. I add in a little olive oil as well to add in some flavor and to keep the noodles from sticking together.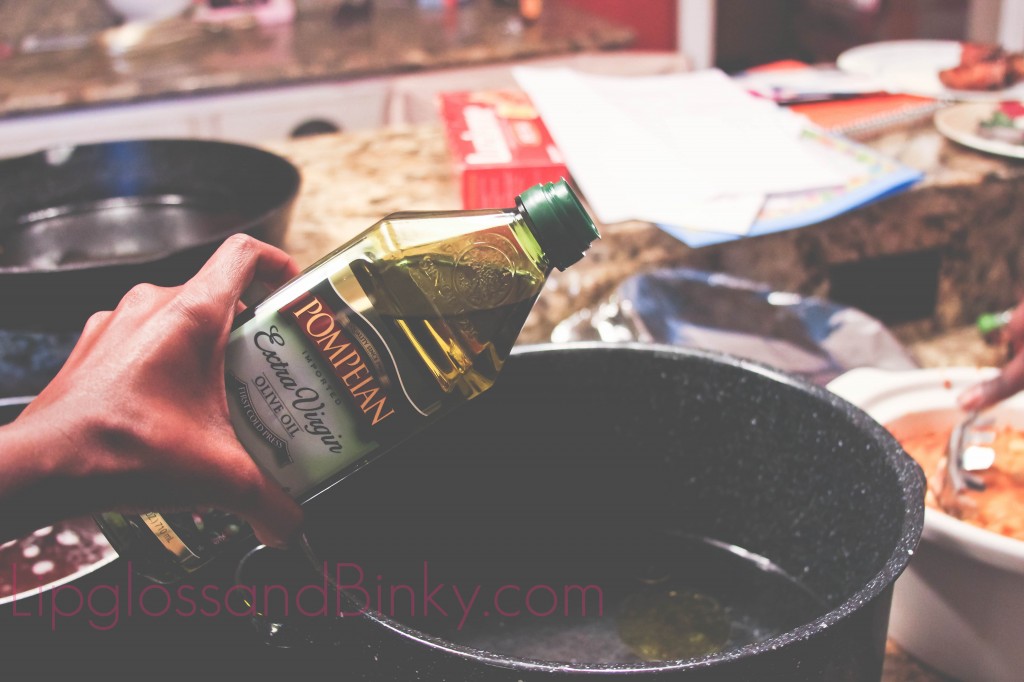 Once I get the noodles boiling I add sauce to the chicken and heat thoroughly before serving over the noodles.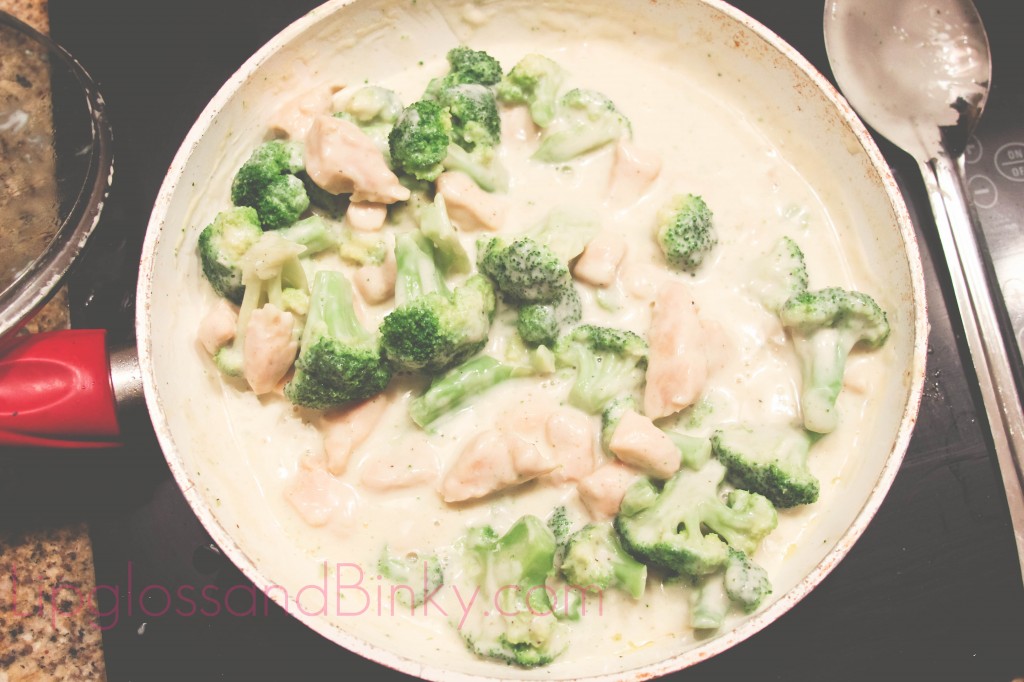 Simple and easy.
Do share some of your quick go to meals!