A few weeks ago I received an Influenster Vox Box that had the Kiss Gradation polishes in it. I love the look of the gradation polishes unfortunately I have never been able to recreate them successfully on my own so I was excited to give this product a try.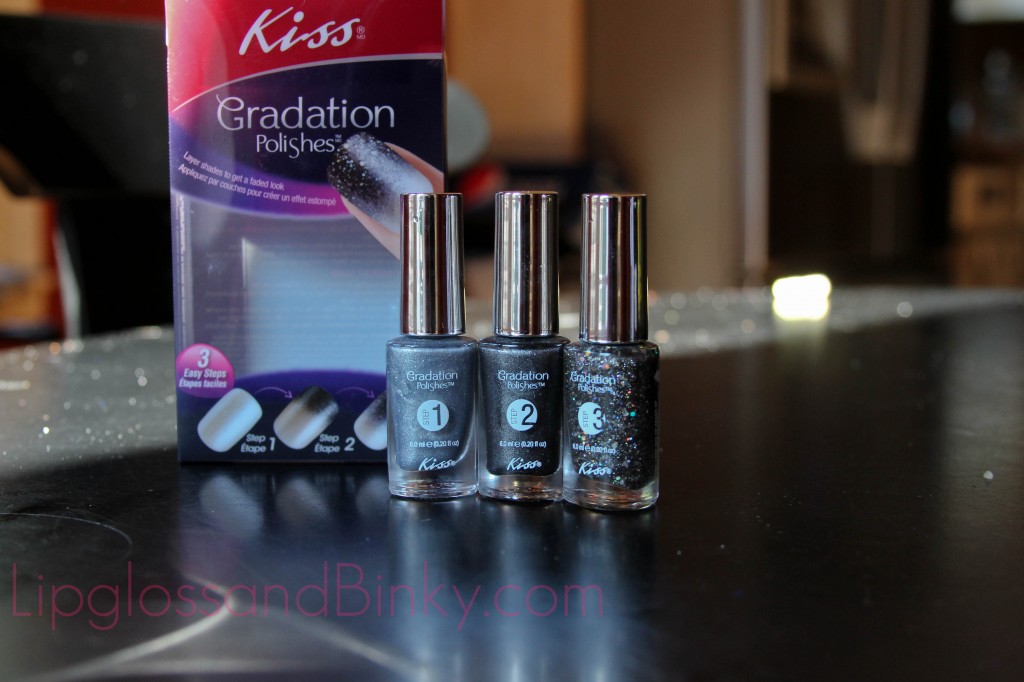 I set out with a bit of skepticism in whether or not this would work. I didn't get photos while I was doing it but the steps were rather easy and the polish coated nicely:
I applied 2 coats of Step 1. It went on easy and covered well. It was silver with a little shimmer
I applied Step 2 to the top 1/3 of my nail….if that makes any sense. It went on much darker and there was a visible line between the dark and light color.
I applied Step 3 which is your typical polish with the larger glitter sprinkles in it. I applied that lower on the nail than I did Step 2 and wouldn't you know it really blended in the darker line.
I was thoroughly pleased with the outcome.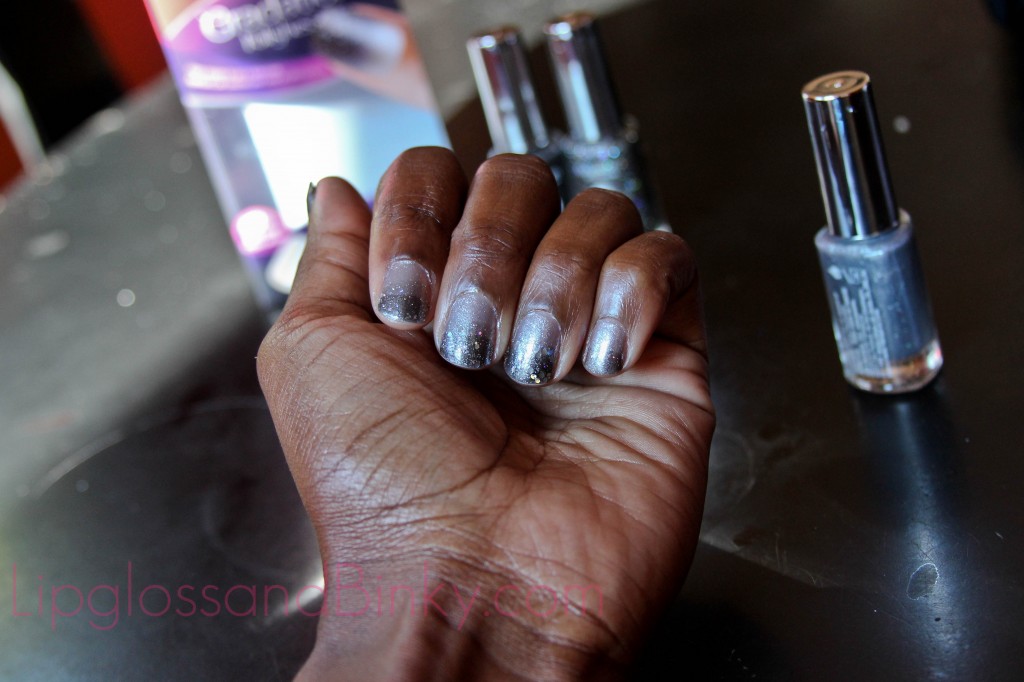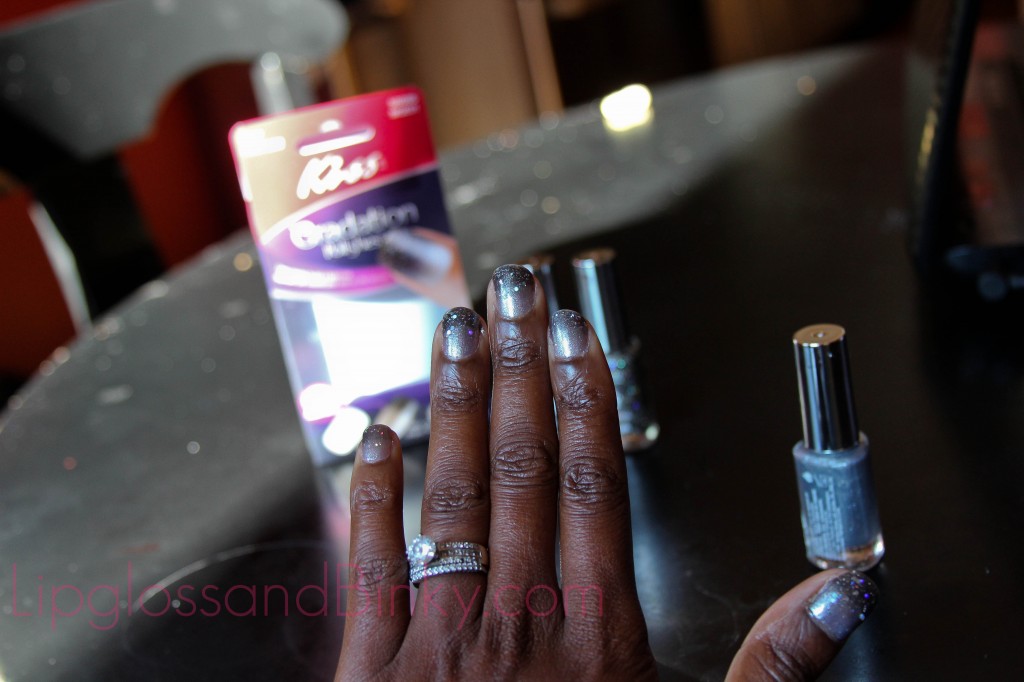 The gradation polishes come in a number of different shades. I happen to think this combination would be great for the holidays. I give this a total thumbs up. So quick and easy not to mention the polish dried rather quickly.
What is your Manicure all about this week? Are you glizty, blinged out or just simple. Come link up and show off your digits!!