Last week for Fall break, my babies,  my SIL, niece and nephews took the 2 hour drive to Elijay, GA which is just north of Atlanta for an afternoon of apple picking at B.J. Reece Apple Orchards. We picked the perfect day, while the weather was a little warm, it was overcast so the shade from the clouds was welcomed.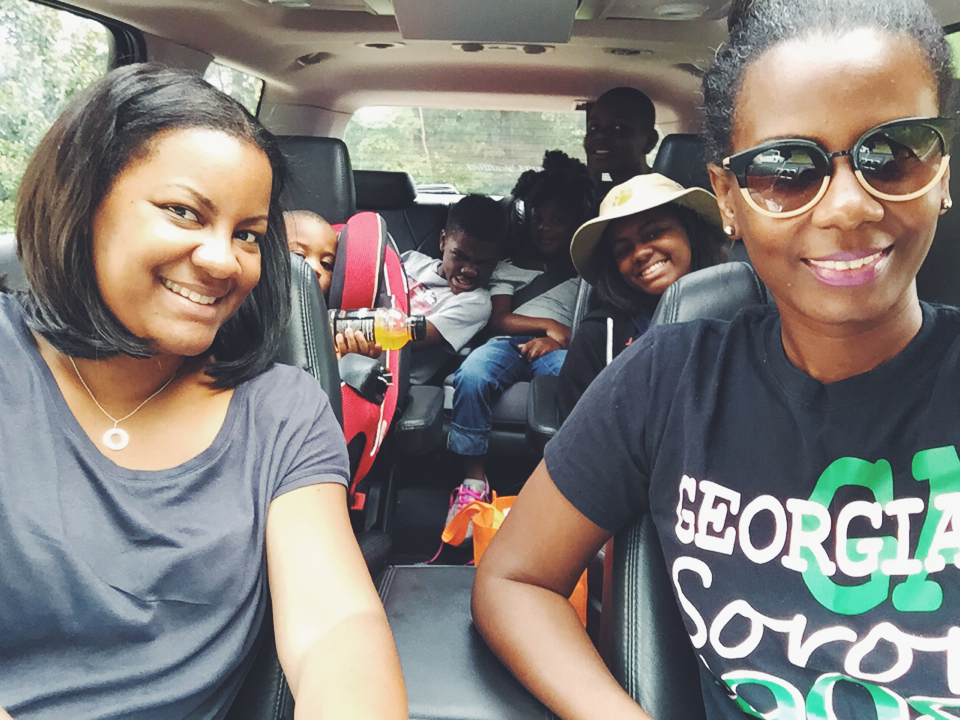 Before getting started we had to take our obligatory photo in front of the sign. Excuse me while I make sure my selfie stick is working.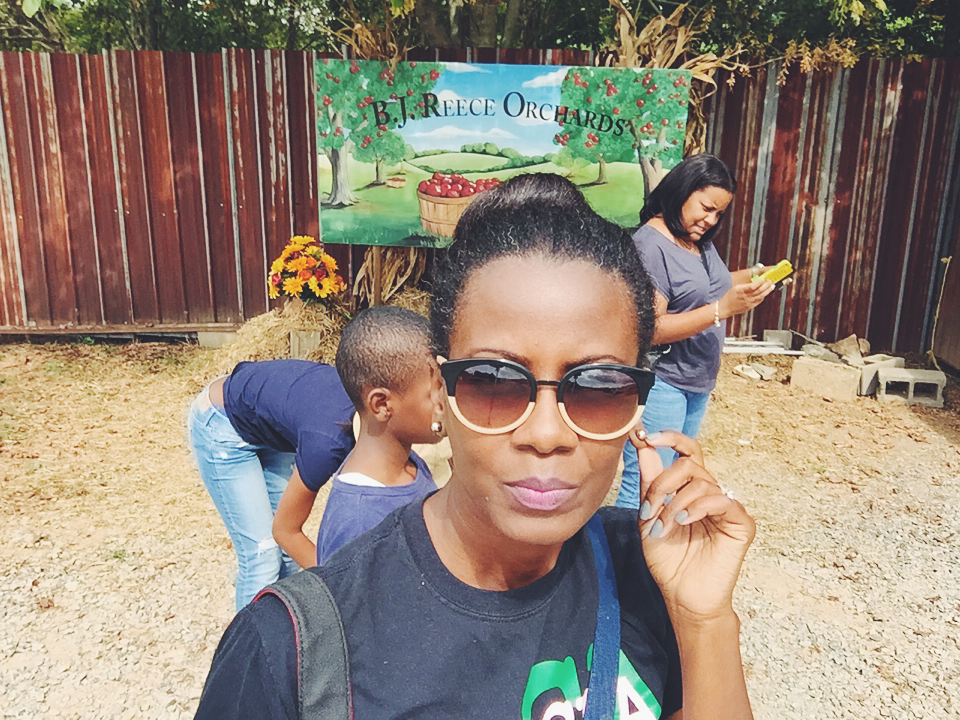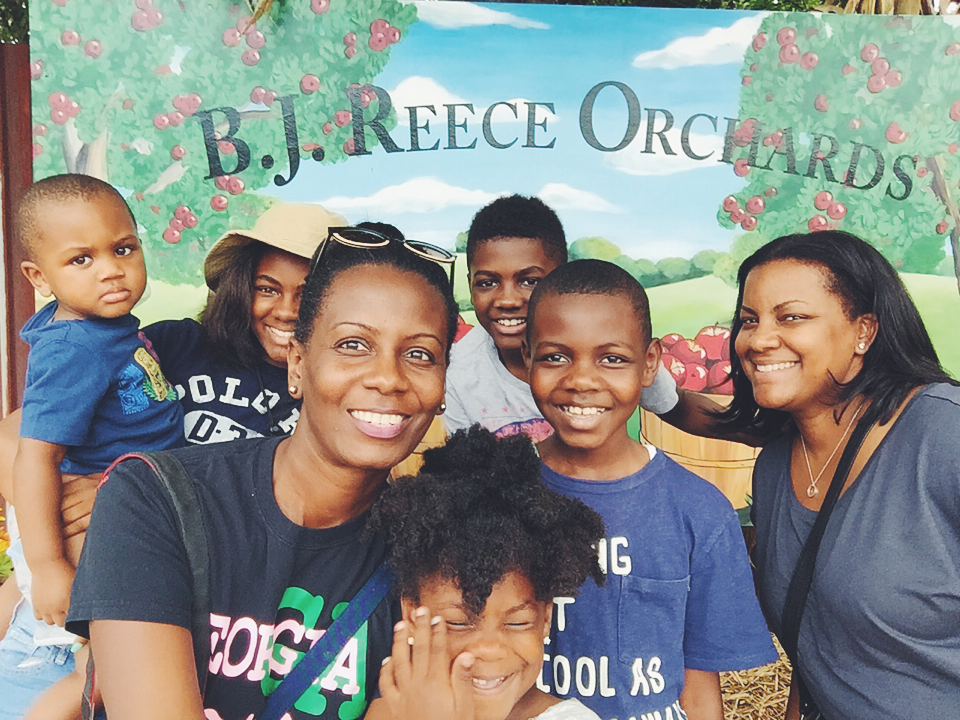 My youngest nephew I'm sure had the most fun. He loves apples and just as quick as we could get them in the wagon  he was taking baby sized chunks out of them. The majority of the green apples had already been picked over. Was a little sad about that, really wanted some Granny Smith. We manged to find a few, but not many.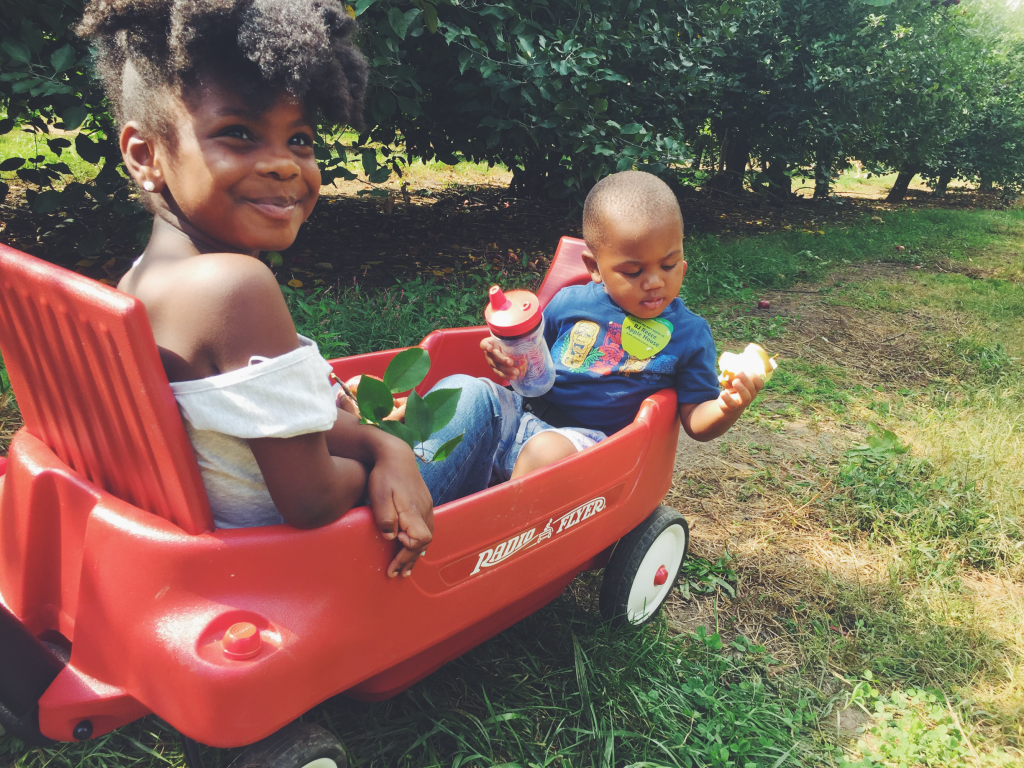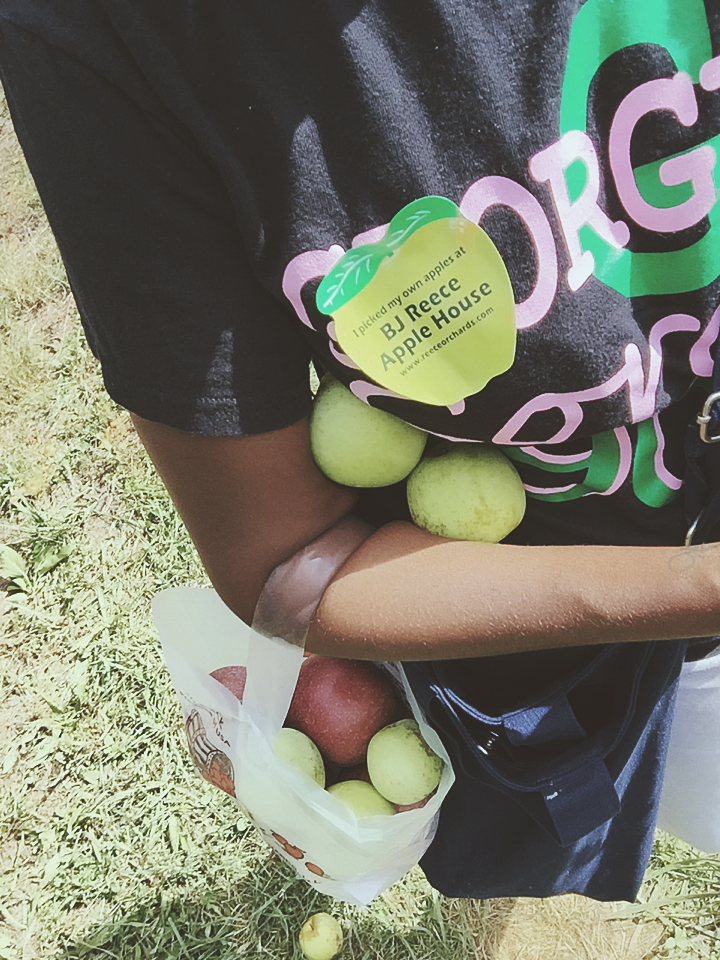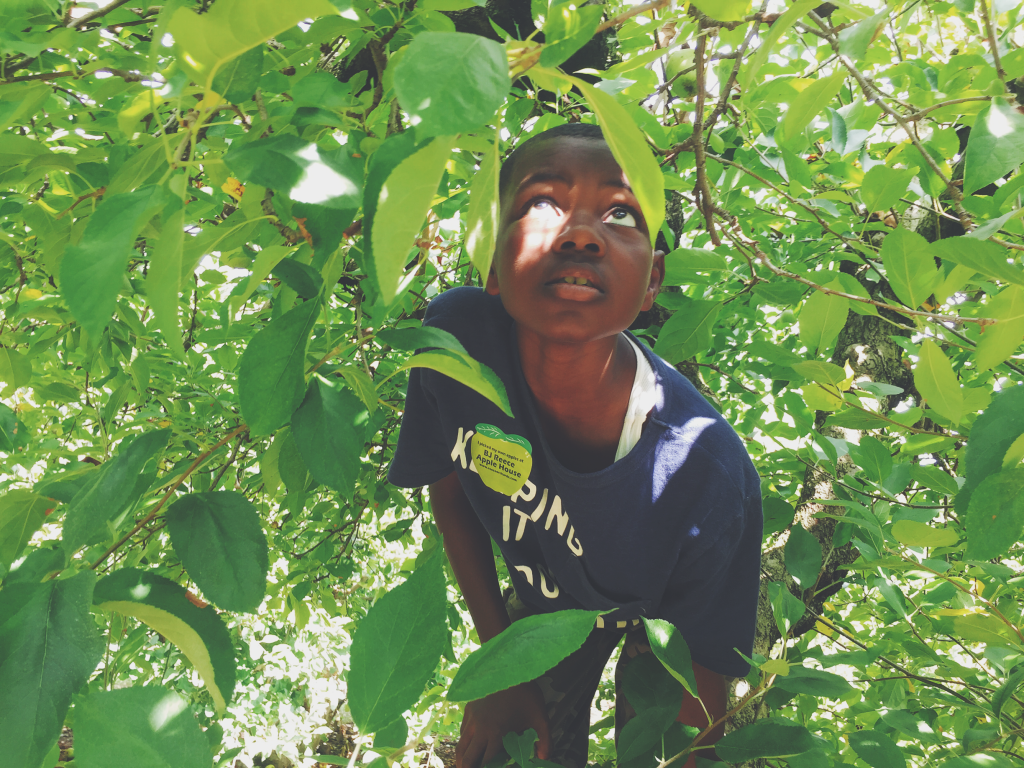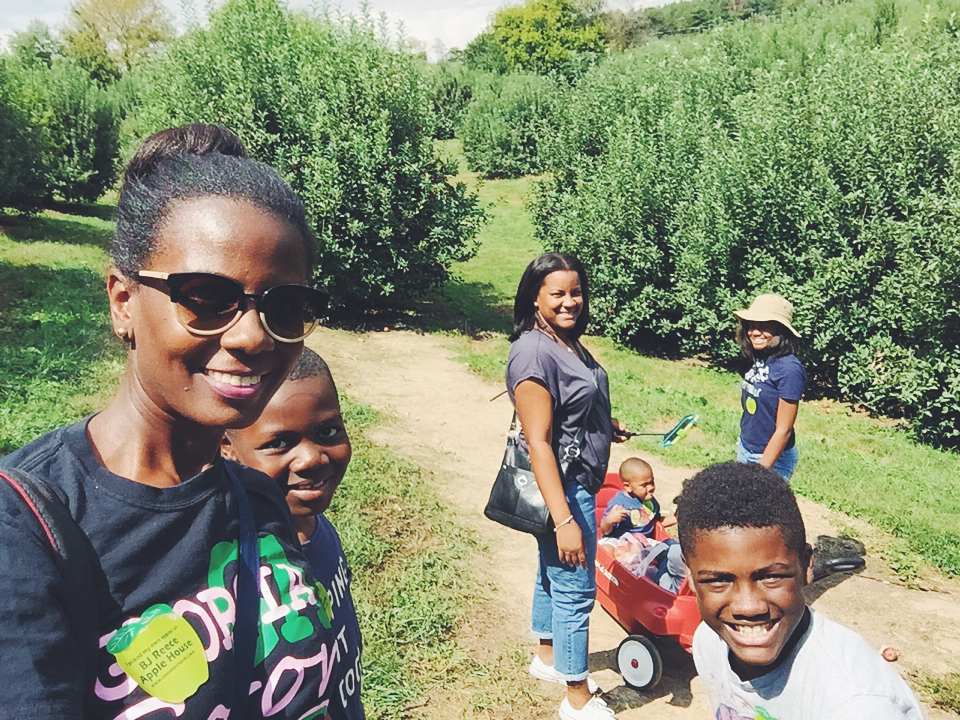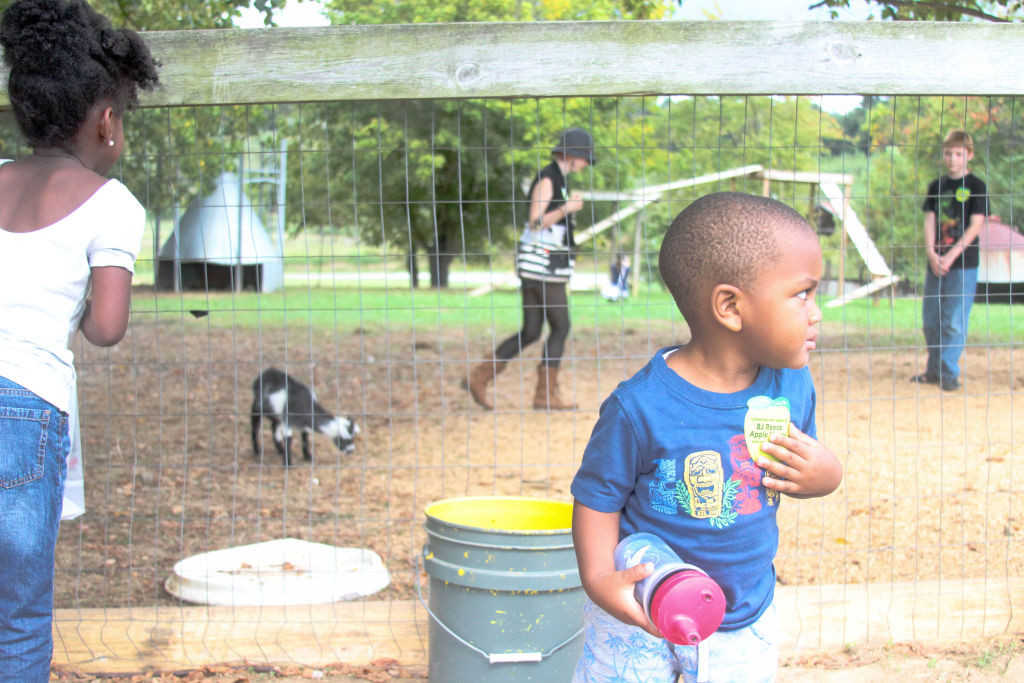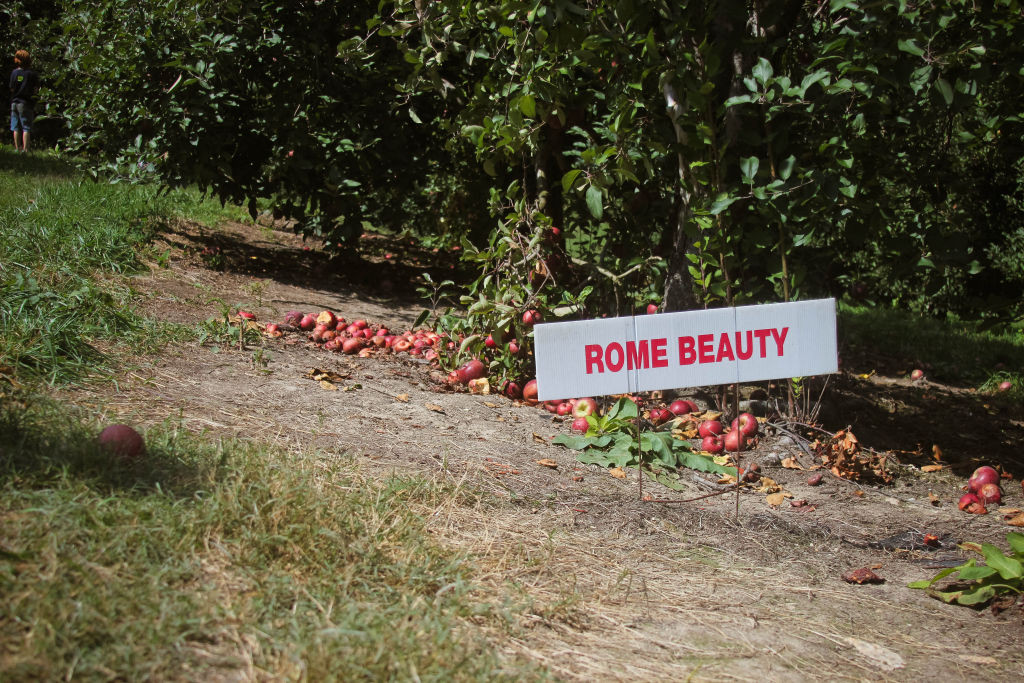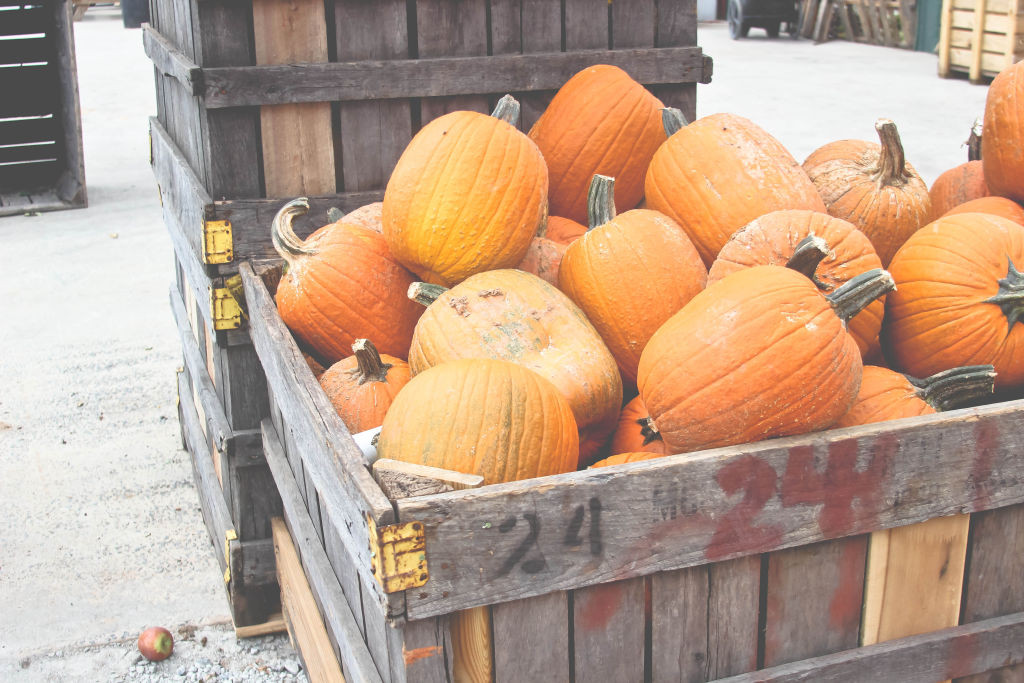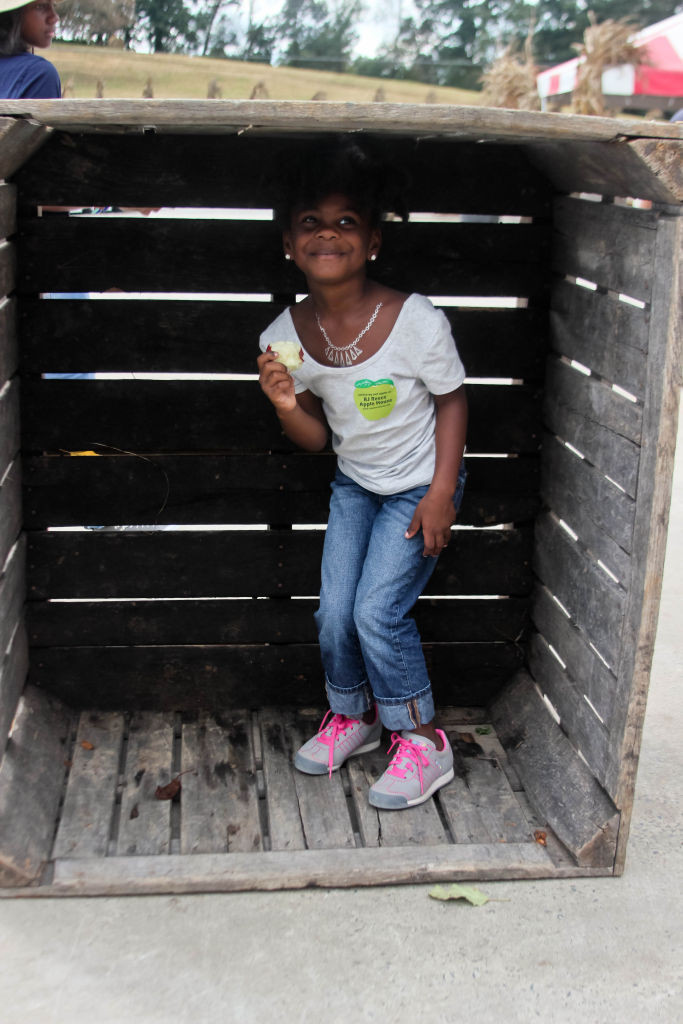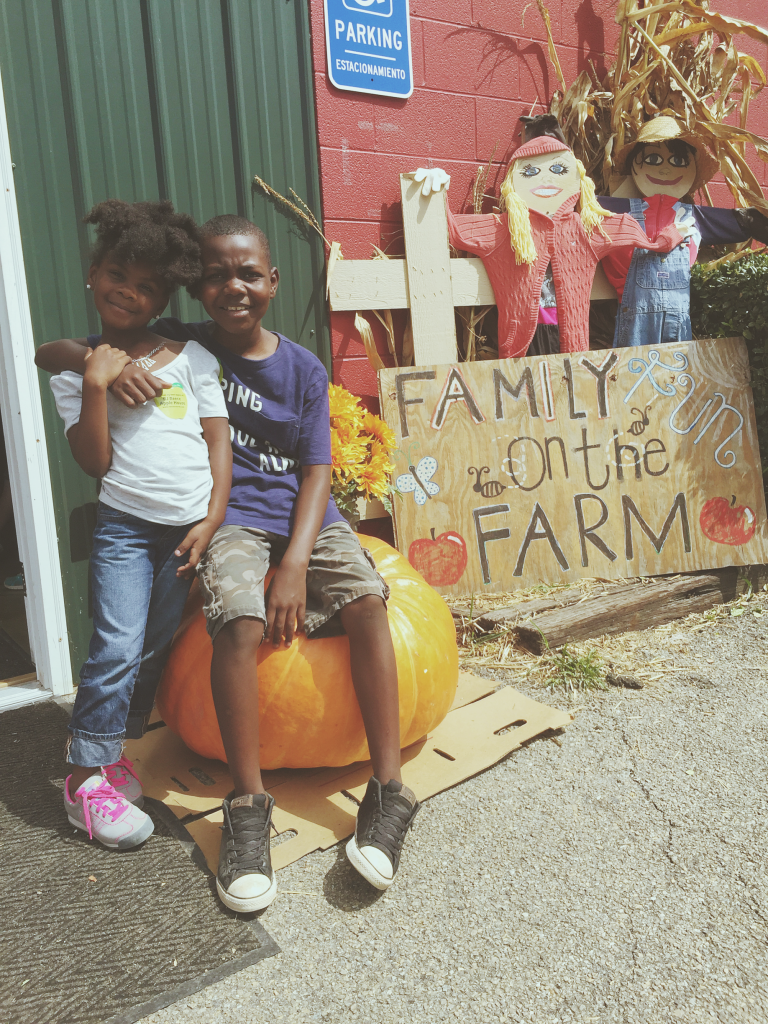 I have so many apples that I need to do something with. Unfortunately I was terribly under the weather and didn't have a chance to really bake like I wanted and this coming weekend is extremely busy. Sunday, I'll make my Mom's apple pie and I'll even share the recipe. I know she would want me to!
Have you made the trek to the apple orchard or pumpkin patch yet? Here is our trip from last year.